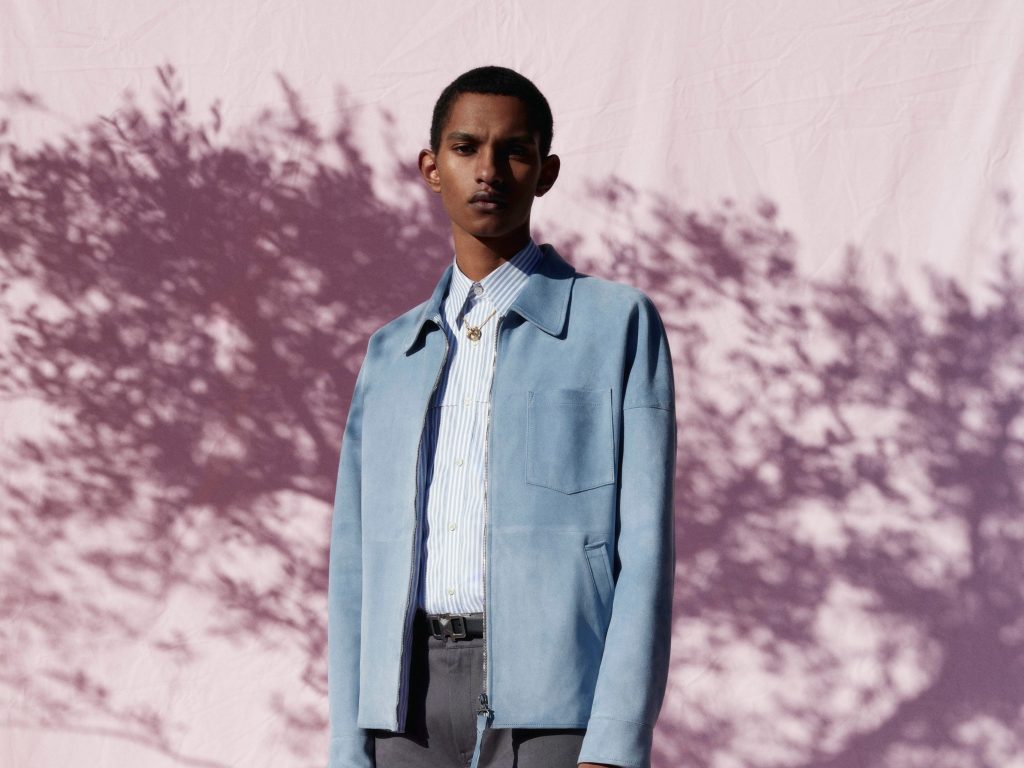 At first glance, Salvatore Ferragamo Pre-Fall collection resembles what you'd expect from the Italian brand: leather, tailoring, neutral tones and everything in between. But that's not to say the collection is predictable. Far from it.
When you hone in on the details, you soon realise that Paul Andrew possesses keen eyes for understated elegance – and that's why he has quite successfully made the Italian fashion house the talk of the town again since taking the brand's helm early last year.
What this collection offers is a wardrobe that's a seamless transition from Spring/Summer 2020 collection (Andrew's debut Ferragamo menswear show) to the recently shown Autumn/Winter 2020. Entitled "Endless Summer", the collection mainly centres around a utilitarian theme and Italian flair in relaxed silhouettes, which allows for pragmatic dressing when travelling.
In Andrew's own words: "This is a collection inspired by my constantly growing appreciation of the richness and variety of Italian culture. The more time I spend here, the more I realise how deep Italy's wellspring of inspiration is: the more you look, the more you see."
With that in mind, the collection is all about Italian ease and classic-casual elegance with a modern wash. Set in neutral tones, it speaks with lightness and soft tones with a raw, earthy feel which is perfectly suited for summer travel. There's a certain ease in the manner in which the clothes speak streamlined yet oversized look about it. The clothes are loose-yet-elegantly cut, suggesting a man who wants to stay comfortable yet stylish as possible on the move.
The outerwear is one of the highlights of the collection, from a luscious padded leather jacket to boxy wool cabans with nappa collar detailing and a handsome suede coat with matching shirts. Leather pieces are still the brand's bread and butter but the beautifully tailored overcoats with pin-sharp edges, sharp suits and loose fit trousers look equally at home.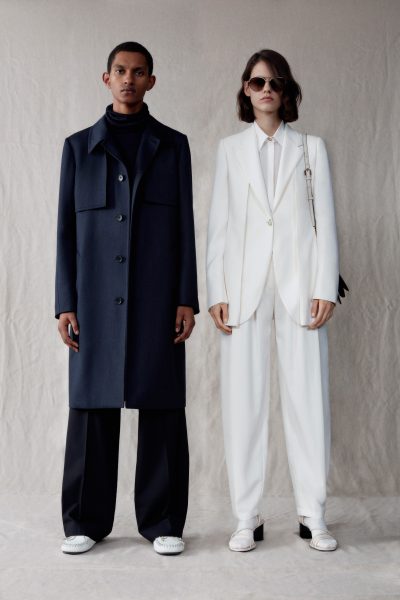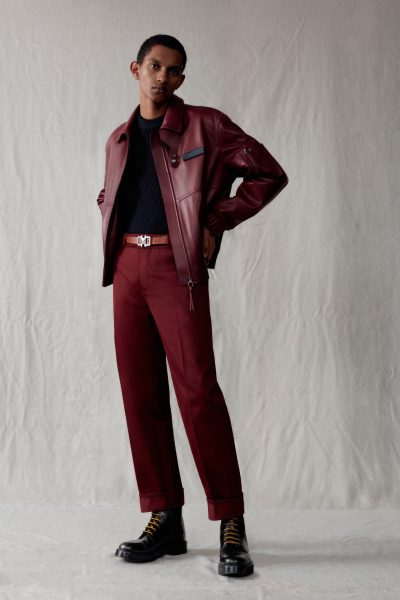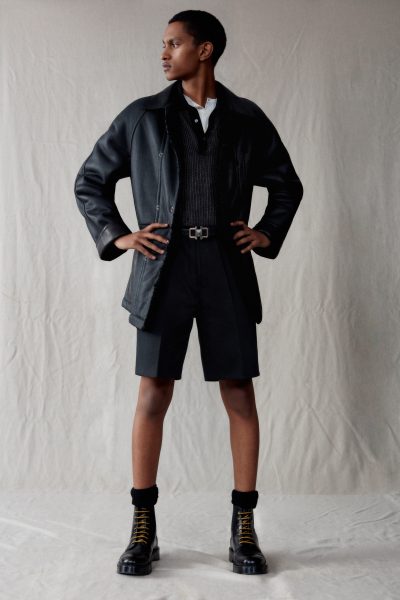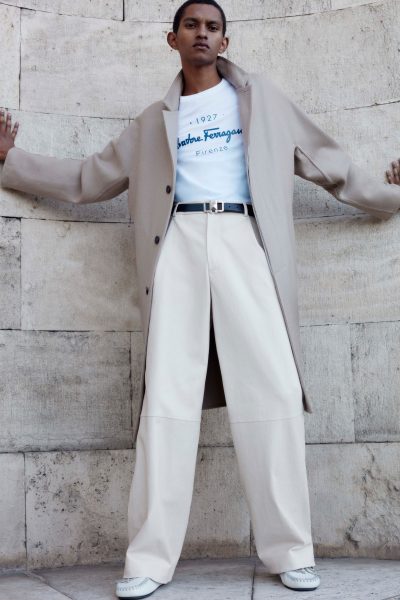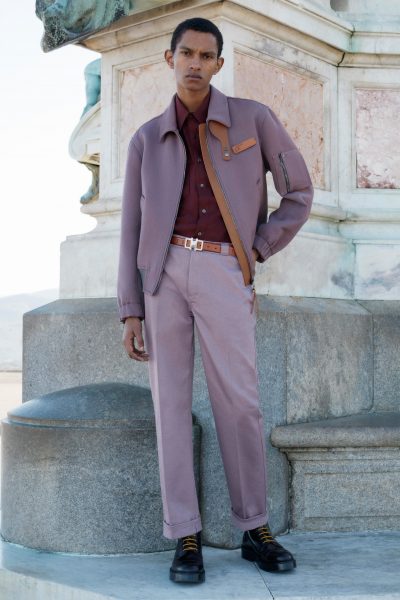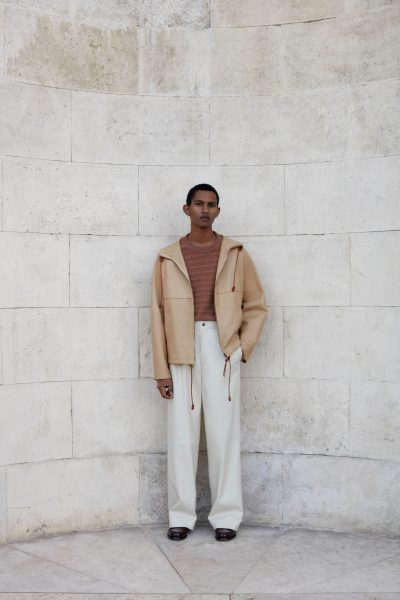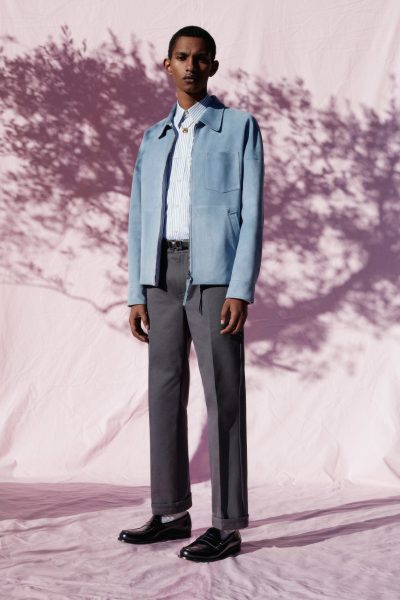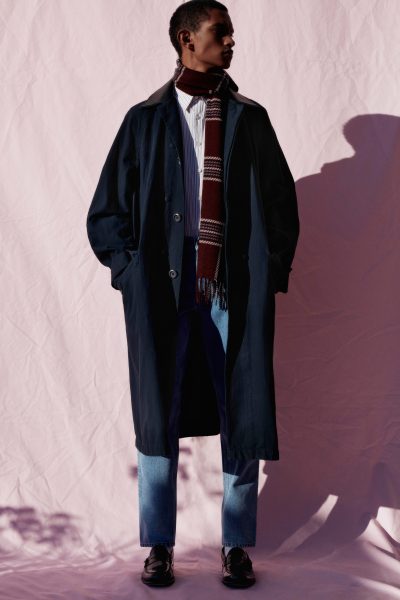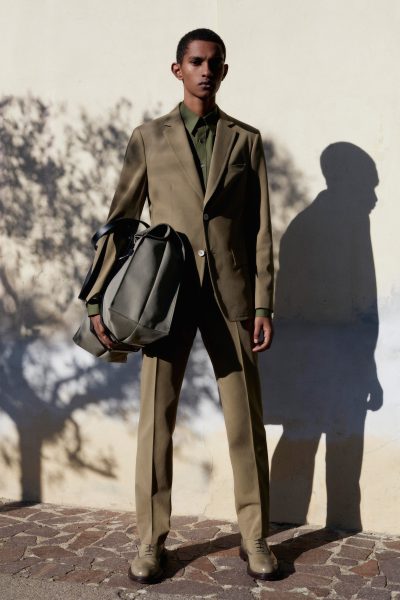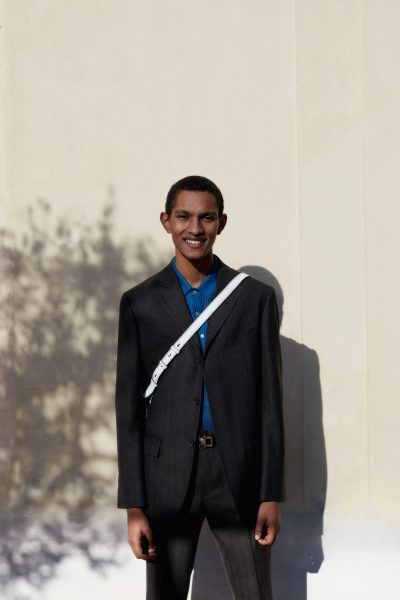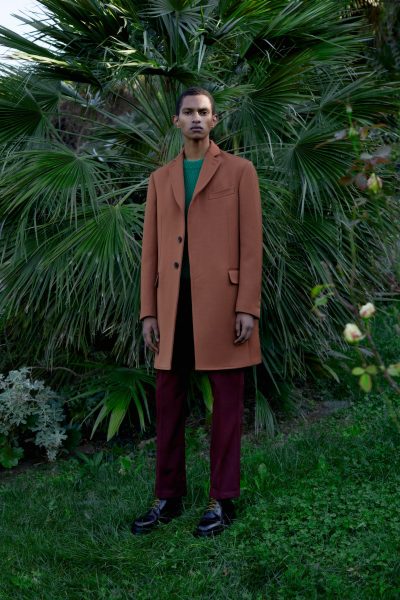 The clothes are easy to slip into and incorporate. Similarly, so are the shoes and accessories. As a fashion house that was founded in footwear, Salvatore Ferragamo's strength has always been in its shoes. Just like the previous collection, Andrew has definitely produced some clear winners for this department while simultaneously respecting the leather-working tradition of the Florentine brand. The lug sole boots, Oxford shoes and an array of genderless bags and pouches are all done in luxurious applications.
Discover more about the Salvatore Ferragamo Pre-Fall 2020 collection here. This story first appeared in the June/July 2020 issue of Men's Folio Malaysia.