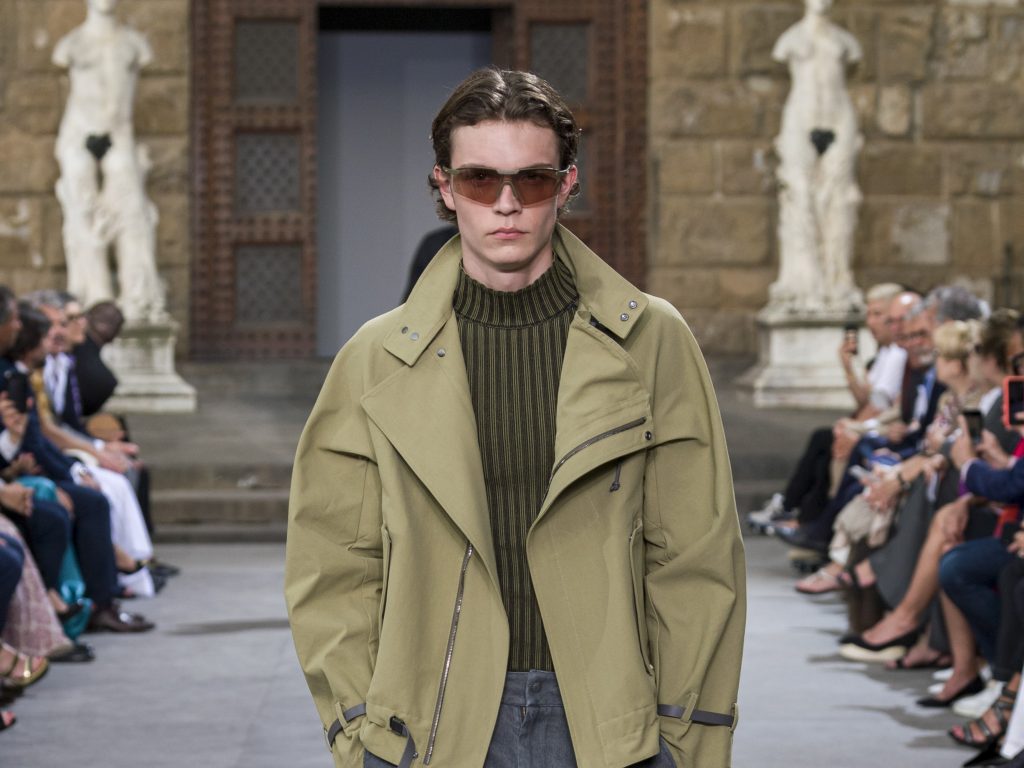 The first outtake by the newly appointed creative director Paul Andrew for Salvatore Ferragamo's menswear Spring/Summer 2020 collection has already been touted as the "must-have" of the season. Andrew who has been with the Italian fashion house for more than four years, started as a design director for women's footwear in 2016 to women's line director in 2017. From the Spring/Summer 2020 presentation, it is without a doubt that this luxury label is restoring men's wardrobe with afresh style code and contemporary aesthetic direction.
It was not an everyday occasion to see the majestic Fountain of Neptune in Palazzo Vecchion turned into a backdrop for a runway show, yet so far, only a quintessential Florentine brand like Salvatore Ferragamo with a long history in the Tuscan city manages pulled this off. Commemorating its first-ever Pitti show, Ferragamo Spring/ Summer 2020 menswear show infused elements with references to Florence's rich heritage, impeccable arts and respected culture. The collection sees traditional menswear codes coupled with youthful notions of style, such that a lightweight technical parka takes the place of a classic blazer, dress trousers with elongated torso and uncut hems, oversized classic shirts and tailored jacket renders as utilitarian sportswear. Silhouettes are sleek but mostly loose and breathable, conforming to what modern men are looking for in clothing – liberty, comfort and ease at the forefront. The same spirit is reflected in the women's looks, almost with a unisex approach.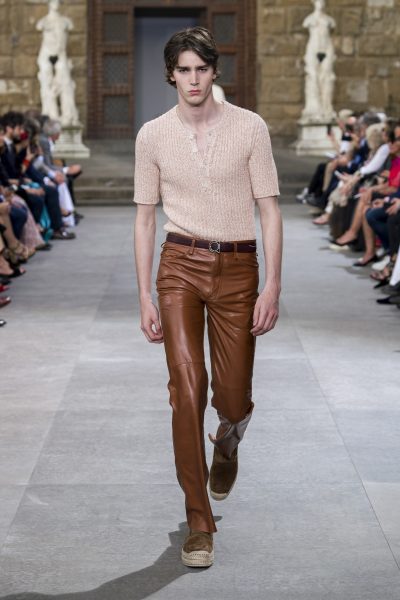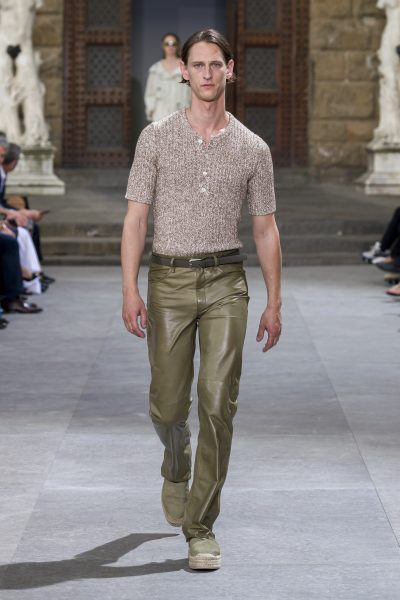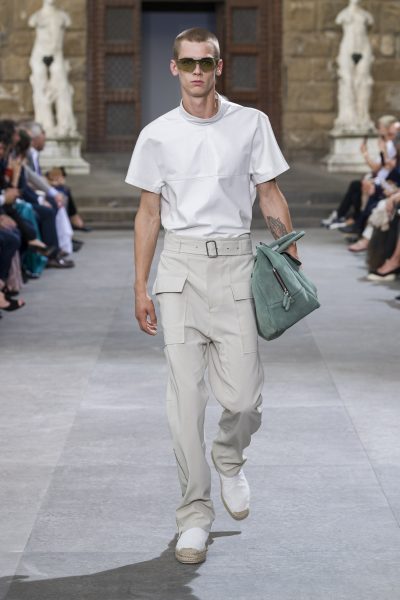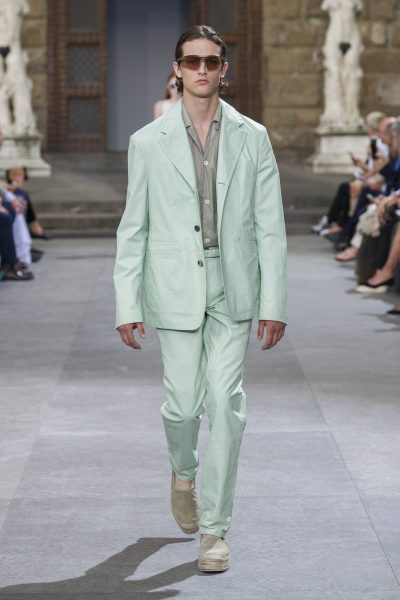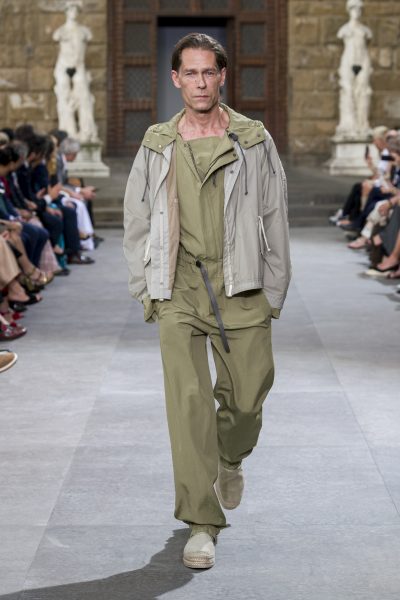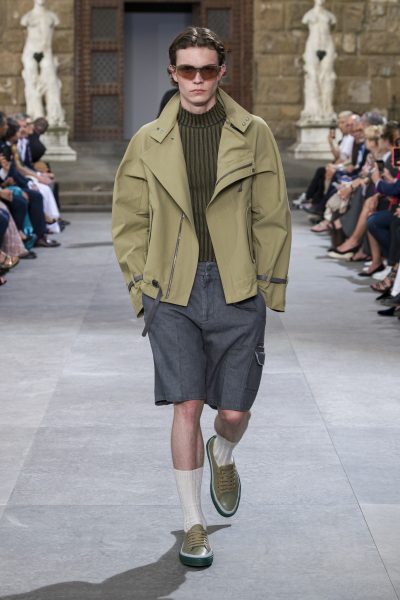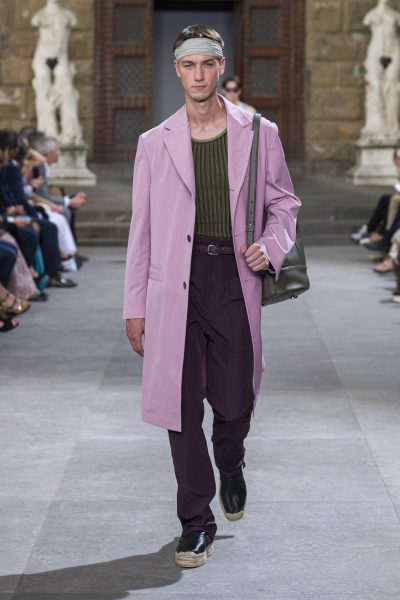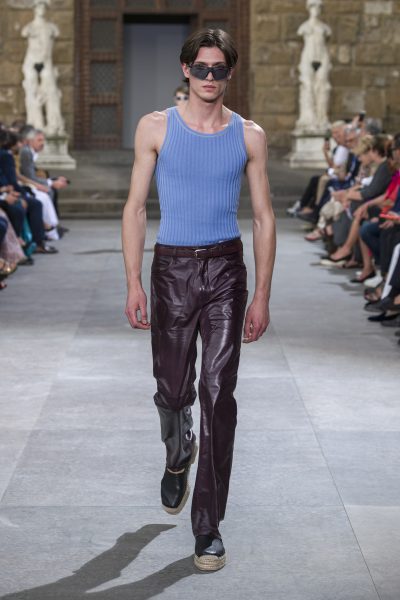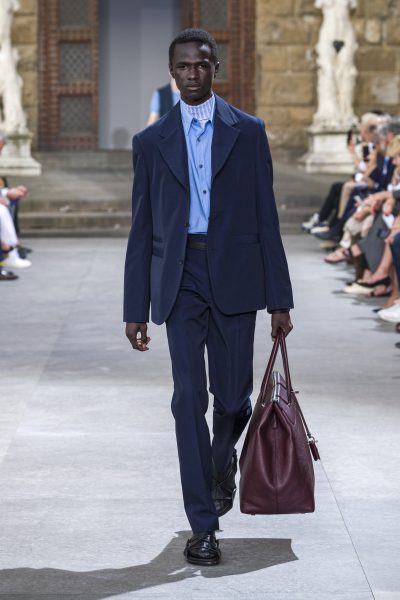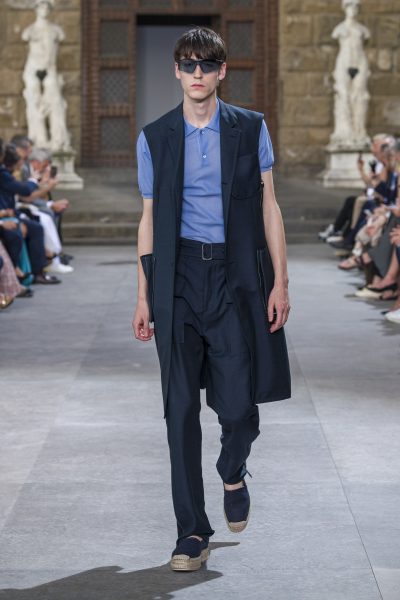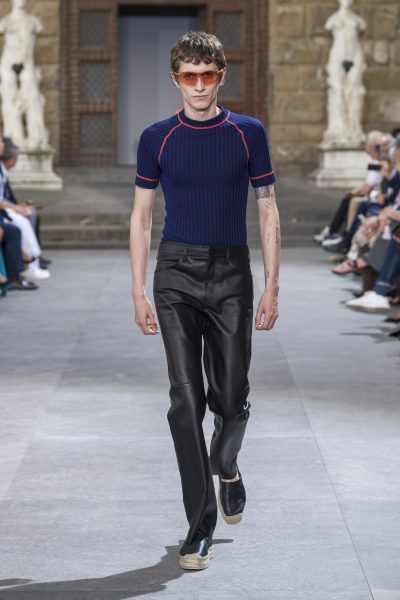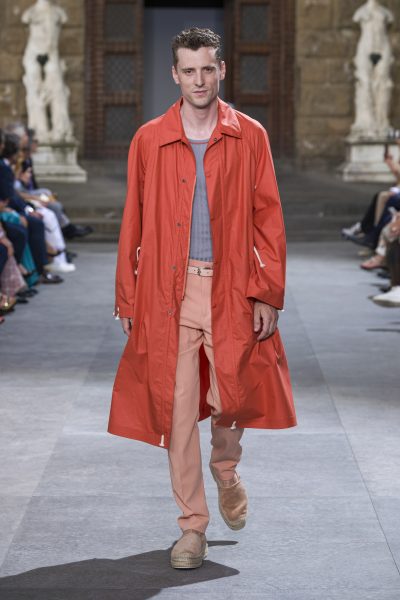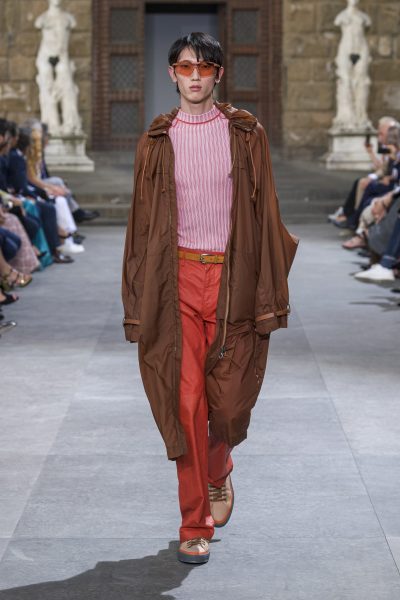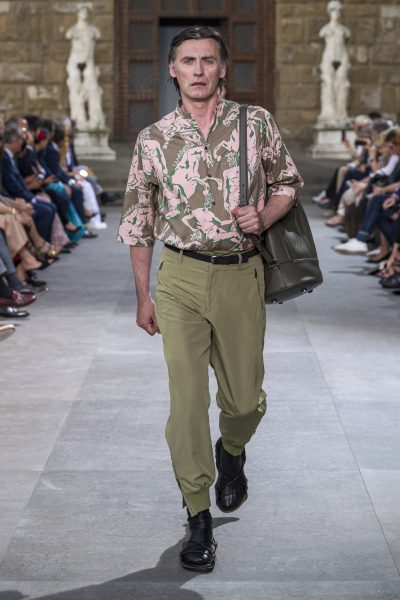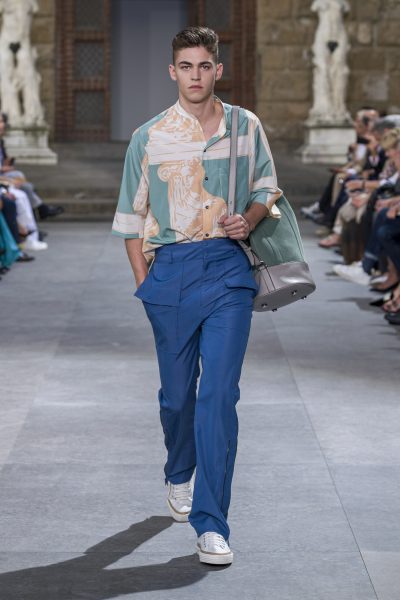 Colour trend of the season like candy pink, luminous green, chive, denim blue and deep night enhance the chic appeal of the collection. A series of prints with reminiscent of Neptune's impressively toned torso is lamented on lightweight hooded jacket and loose classic shirt. Working alongside the company's men's design director Guillaume Meilland, Andrew keeps the play of high-tech fabrication bonded with sublime work of detail, thus Nappa leather partners with cotton jersey, technical linen gabardine, ripstop cotton nylon, wool mohair, deerskin and suede calfskin comprise an essential catalogue of researched fabrics and skins across ready-to-wear and leather goods. The famed 1951 "Kimo" style interchangeable sandal-boot is reimagined in suede while casual leather and thick vulcanised rubber sneaker conceived with bench-made savoir-faire.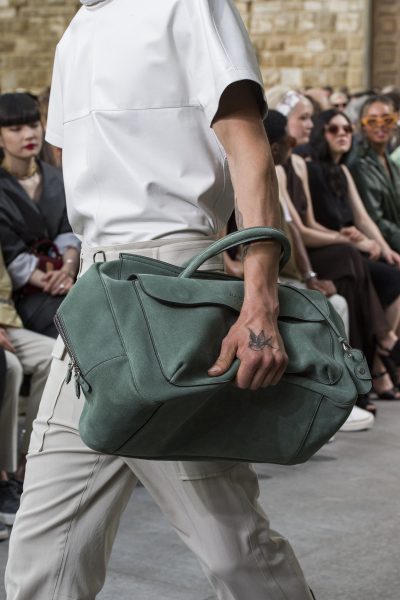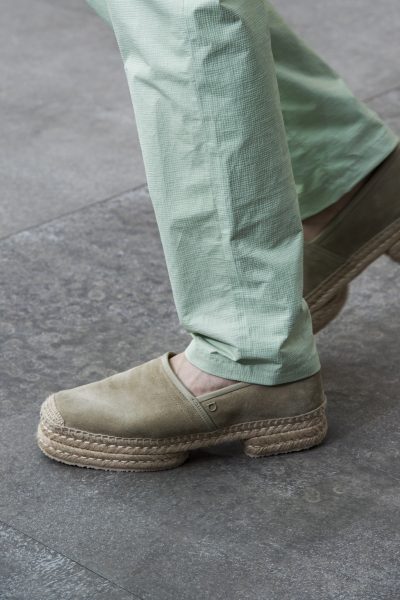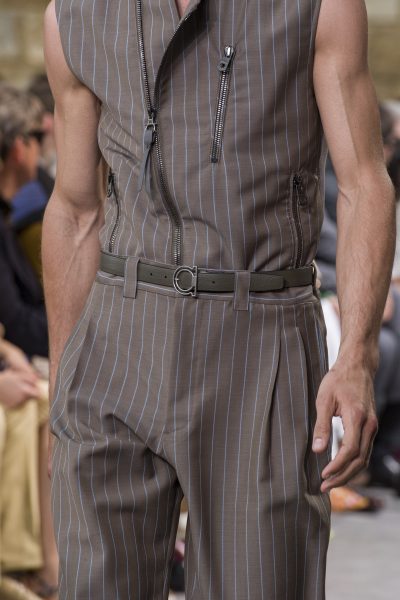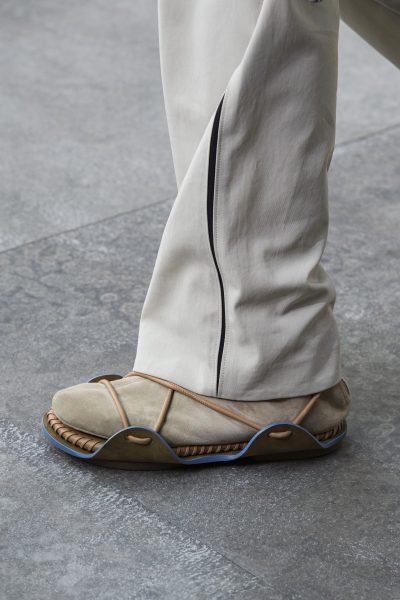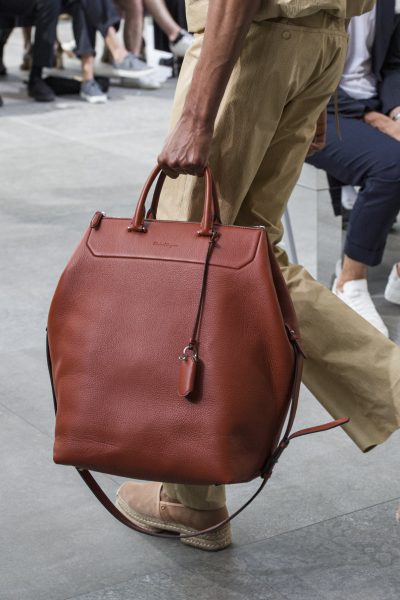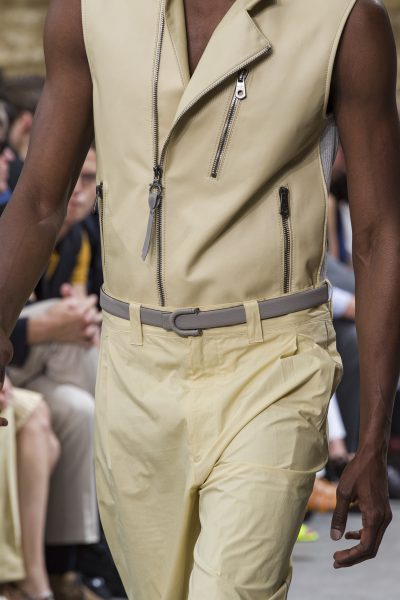 The British designer enlisted some of the familiar faces in Hollywood such as Hero Fiennes and Josh Lucas to walk down the runway along with Sotheby's European chairman Michael Berger-Sandhofer, art director extraordinaire Peter Saville and other stunning models including Cecilia Chancellor, Malick Bodian and George Barnett. Our verdict: Andrew's debut for menswear is a graceful marriage of utilitarian with a stately work of detail. Showcasing a playful range of well-addressed, carefully crafted, versatile pieces, he is certainly going above and beyond to cater for every individual.
This story first appeared in the March 2020 issue of Men's Folio Malaysia.