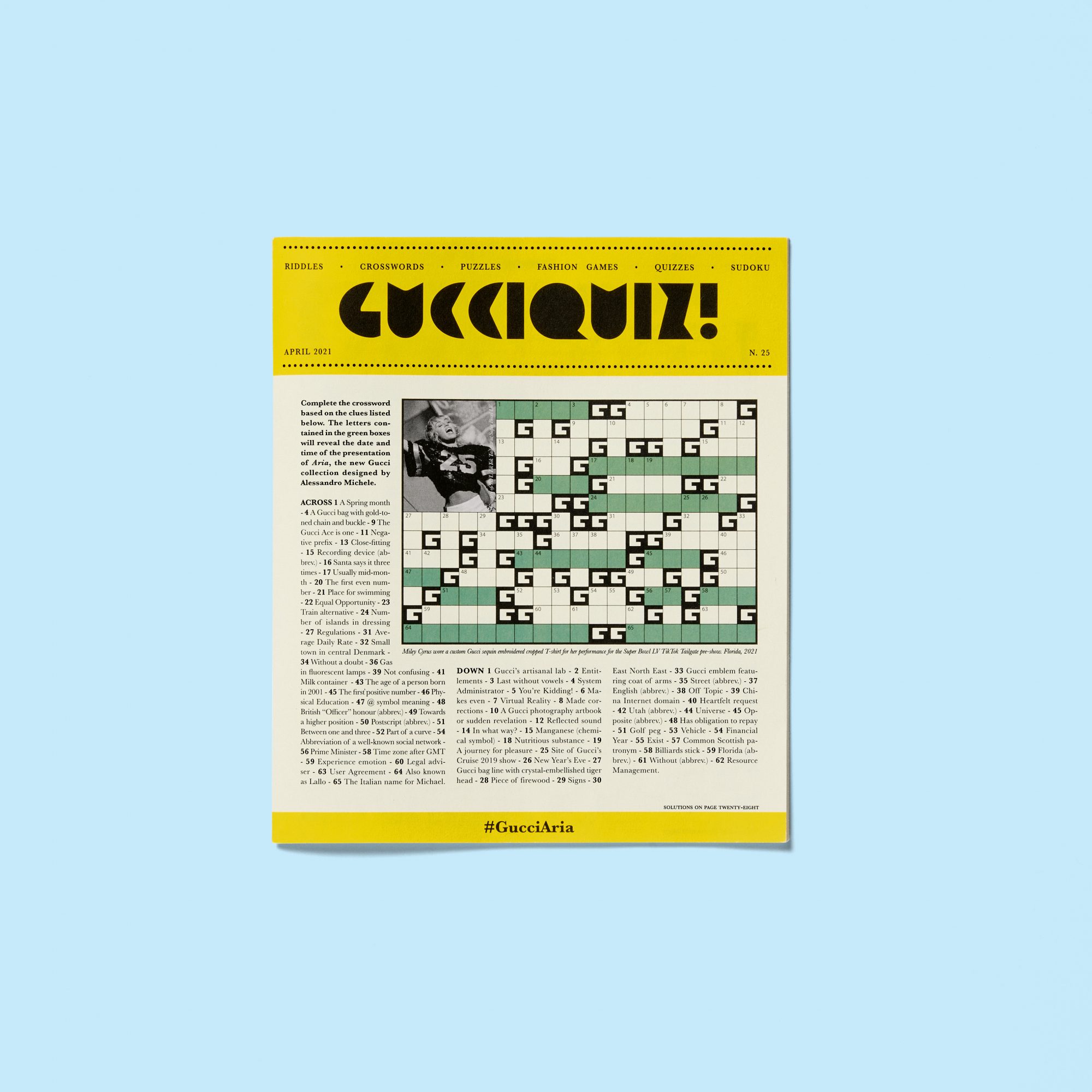 Gucci is presenting its latest collection called Aria tonight at 9PM through a short film. This marks the third seasonless collection curated by creative director Alessandro Michele and will be the first collection for 2021. Prior to the live stream of the digital presentation, the Kering-owned brand has piqued our interest with a parlour trick named GUCCIQUIZ!, an ironic and unconventional publication filled with puzzles, crosswords and brain teasers, curated in collaboration with Keesing PRS Italia and with the support of Domenica Quiz.
Besides, rumour has it that Gucci has teamed up with Balenciaga, a sister brand under Kering Group. If it was true, the collaboration would be a strategy that Michele employed to build hype for its Aria collection, which is meant to celebrate the centenary of Gucci.
Watch the Gucci Aria collection tonight at 9PM below.