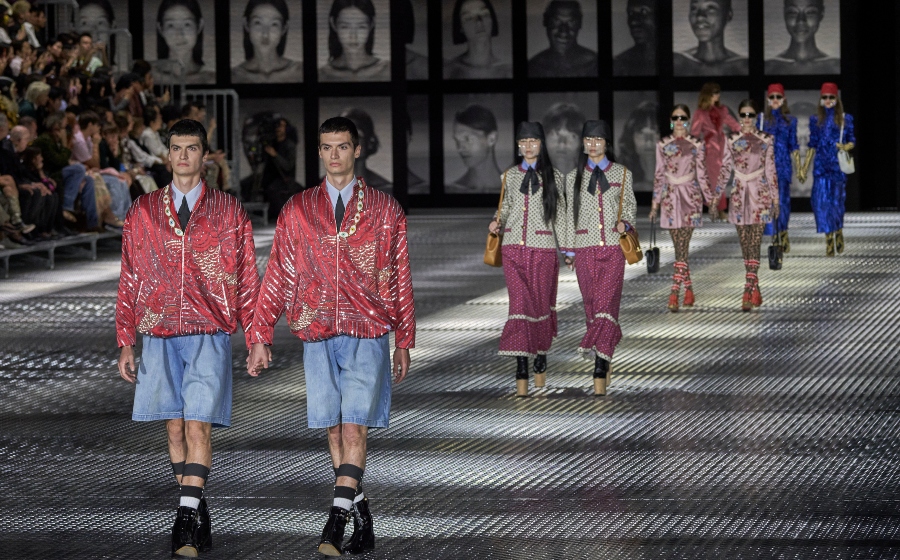 If one thinks a little more esoterically about the Gucci Twinsburg show, they'd realise that this concept of twinning has always been subtly referenced by Michele himself. It comes through in the way Jared Leto has always been a close-doppelgänger for Michele himself and more intrinsically, the way the Gucci customer dresses in the brand itself.
Take, for example, the way each piece — from the everyday-essential Gucci Brixton loafers to the Attache bag that's a new hit — is styled by a wide variety of customers and the looks they produce. They might belong in the various stylistic tropes prescribed by magazines and social media (the Wes Anderson fanatics or the minimalist crowds) but here's the lowdown on twinning. You don't necessarily need to be a carbon copy of the person you're mimicking or who is mimicking you — but a standout piece certainly helps.

While the Gucci Twinsburg show takes it both literally (another genius of Michele himself with the secret casting of 68 twins) and subtly (Gremlins are known to multiply quite voraciously), here, the top 10 best looks from the show. And in the case of winning, a fun fact — the collection is going to be a stylist's dream come next season.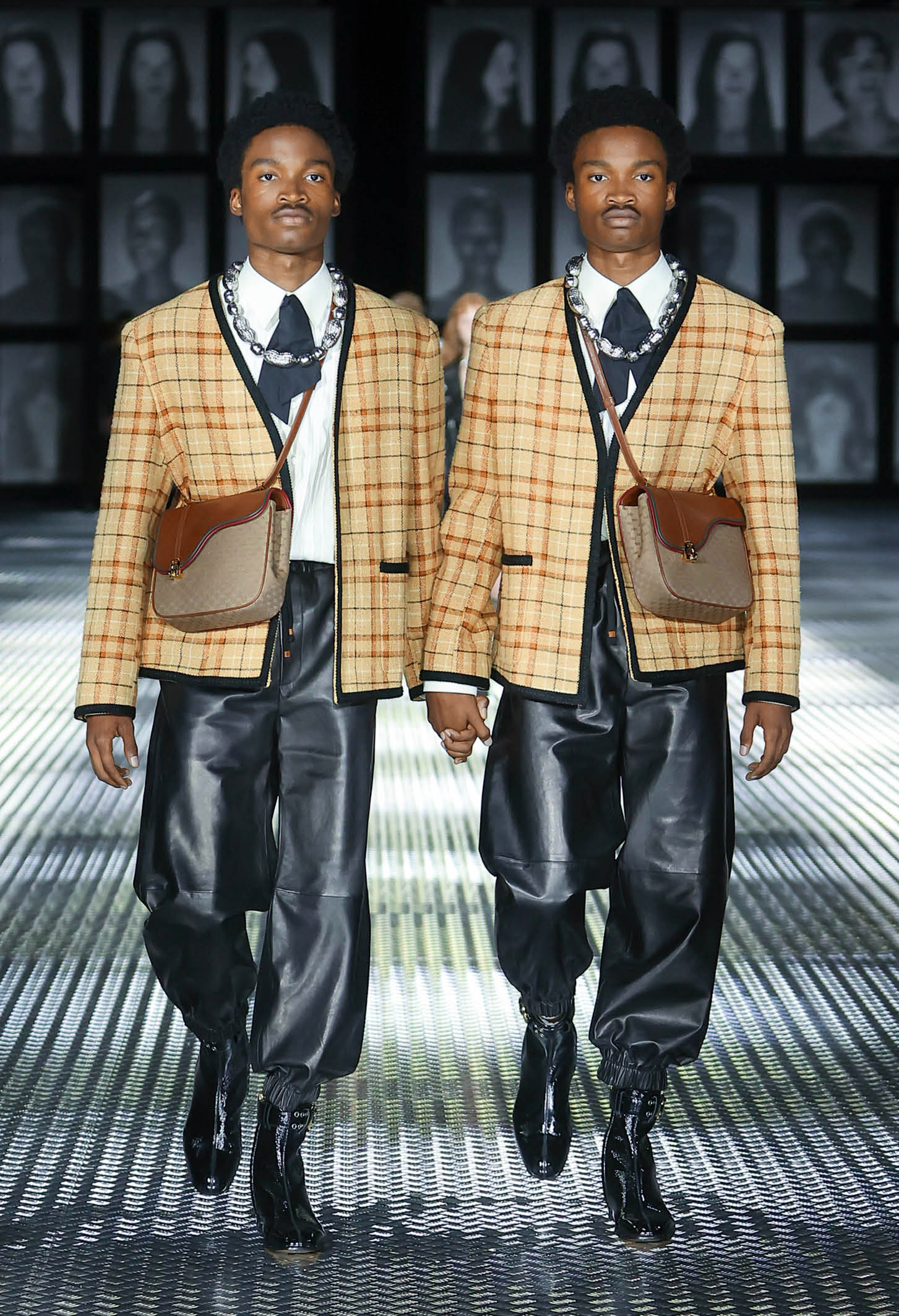 Look 5: A key look as prescribed by the brand that instantly telegraphs the essence of the Gucci Twinsburg show — the cropped grandma jacket, OTT jewellery, and ugly-but-desirable boots.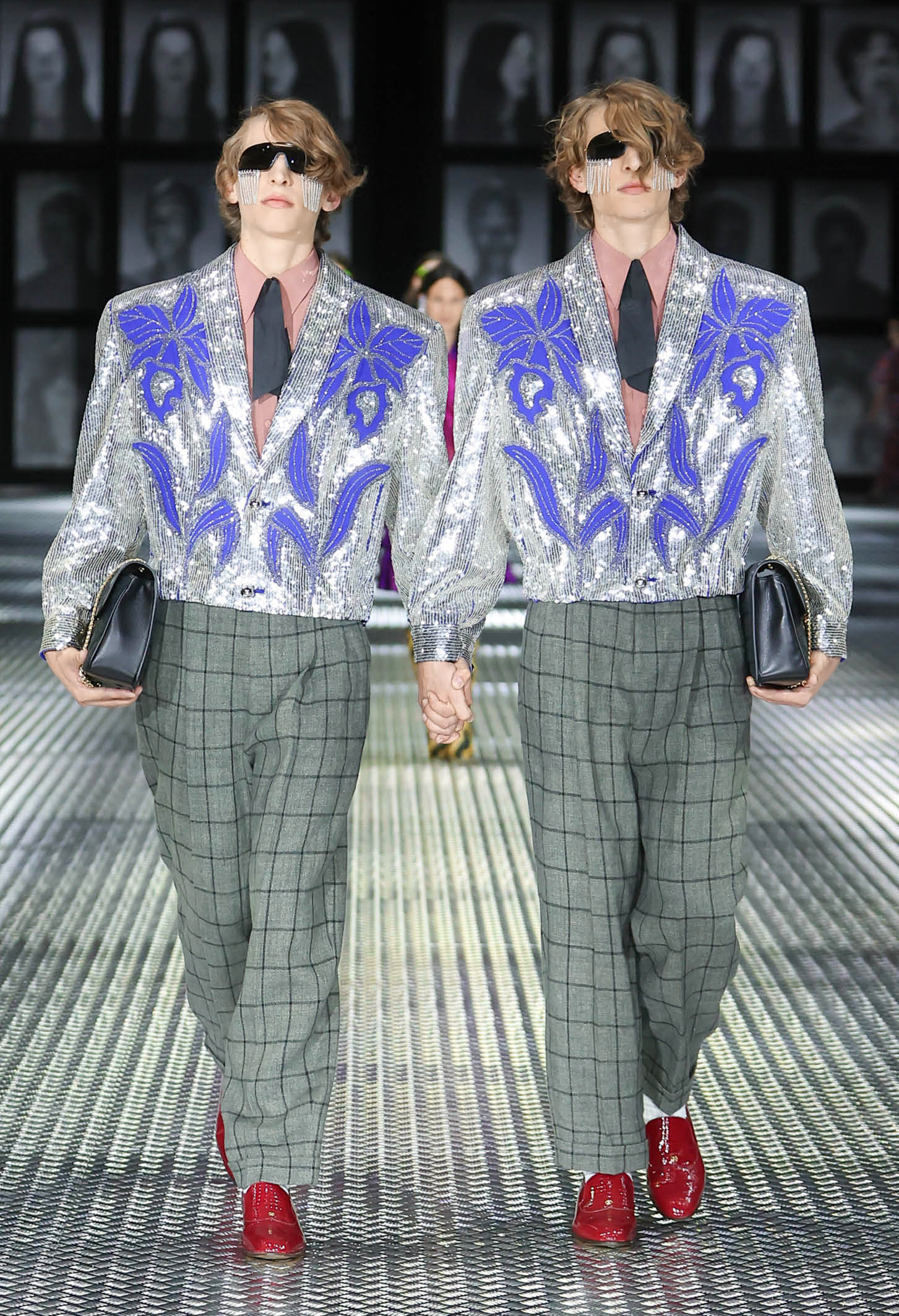 Look 7: Something so spangly and over the top gets anchored down by the Gucci classics, a pair of louche tailored trousers and patent leather shoes.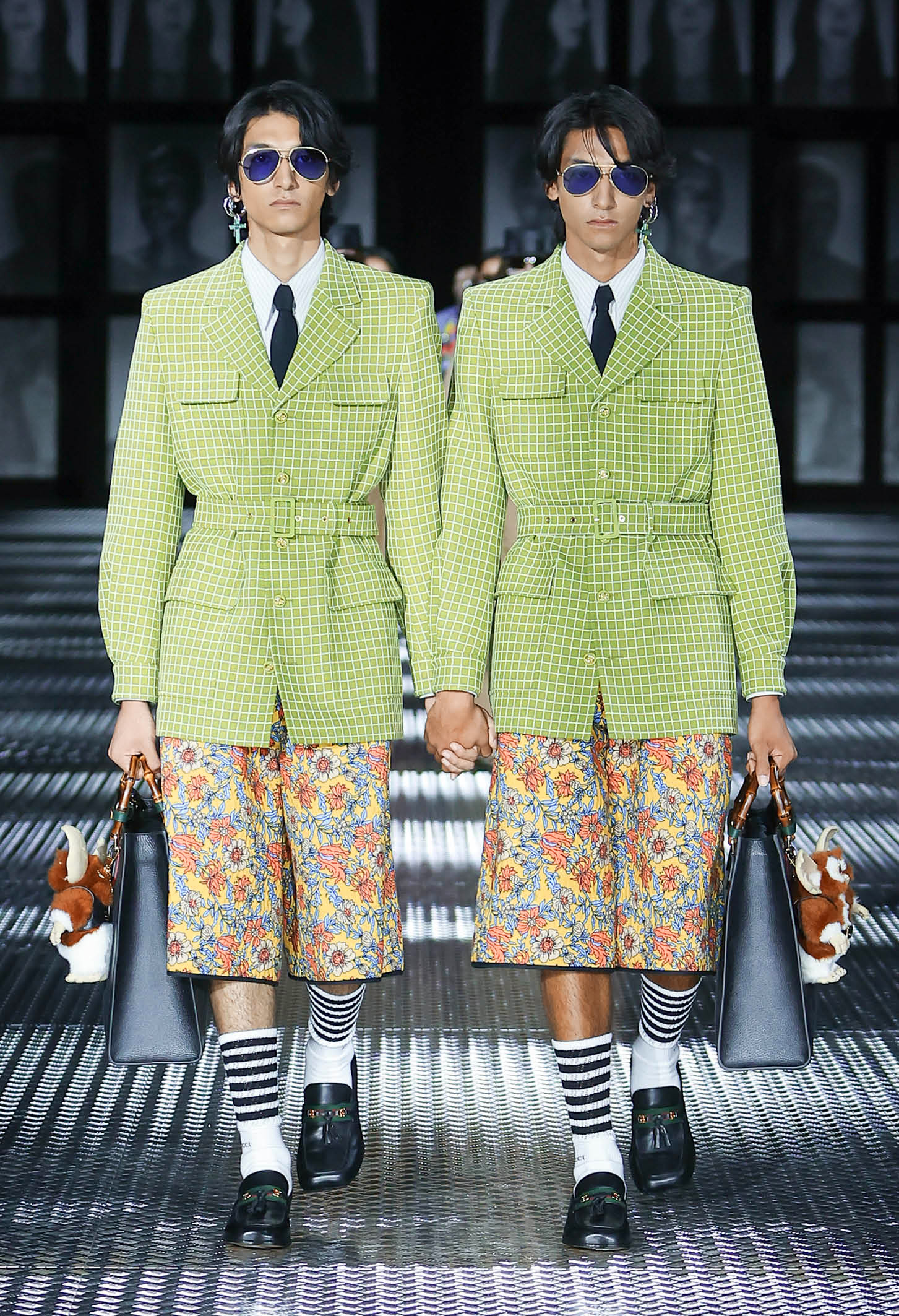 Look 10: We're calling it right now — the key accessory for Spring Summer 2023 makes its debut at the Gucci Twinsburg show. The cute-af fluffy keyring.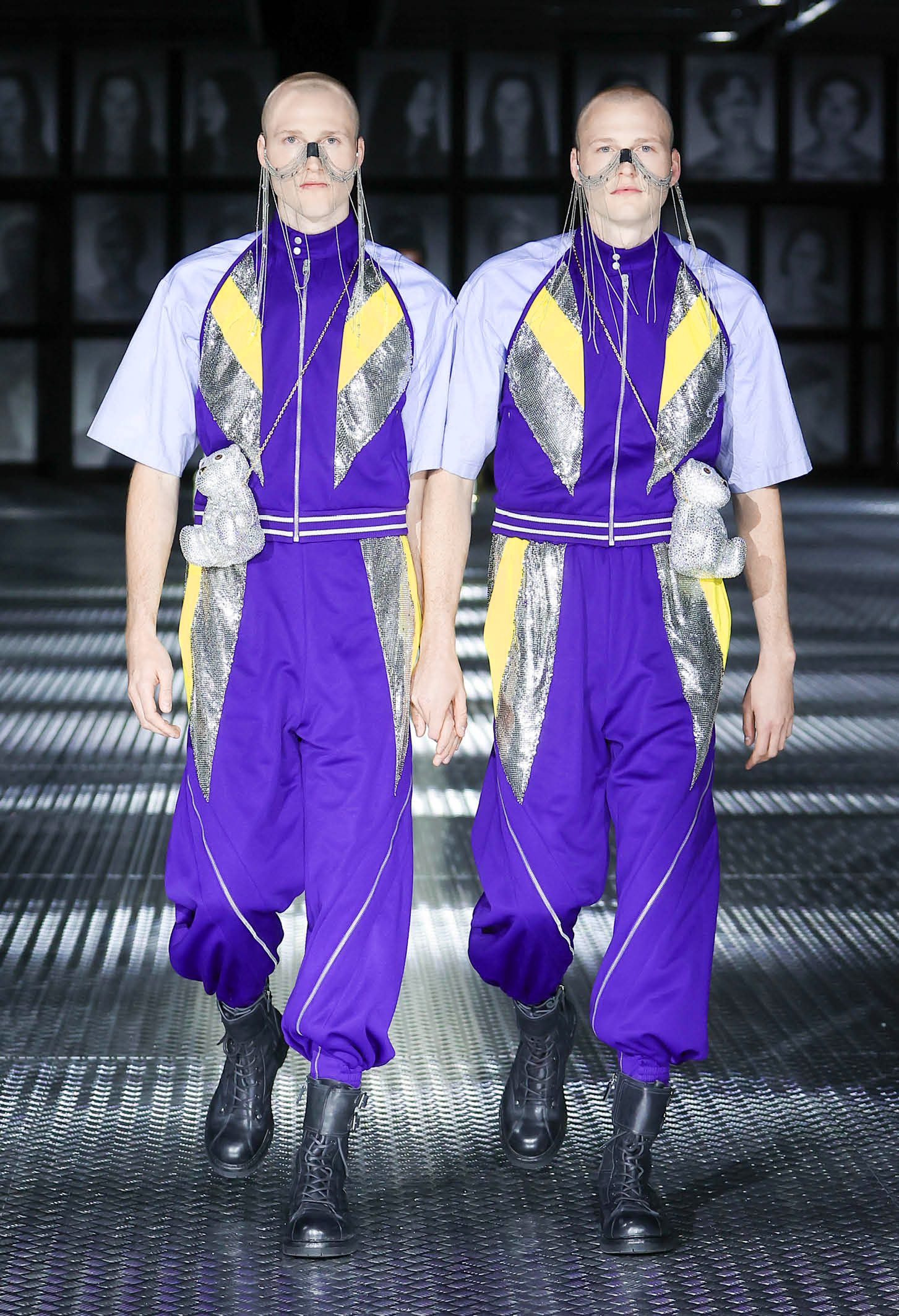 Look 13: An update to the Gucci tracksuit that pops up every season — this time, it's spangly, sparkly, and sliced to an almost '80s proportion.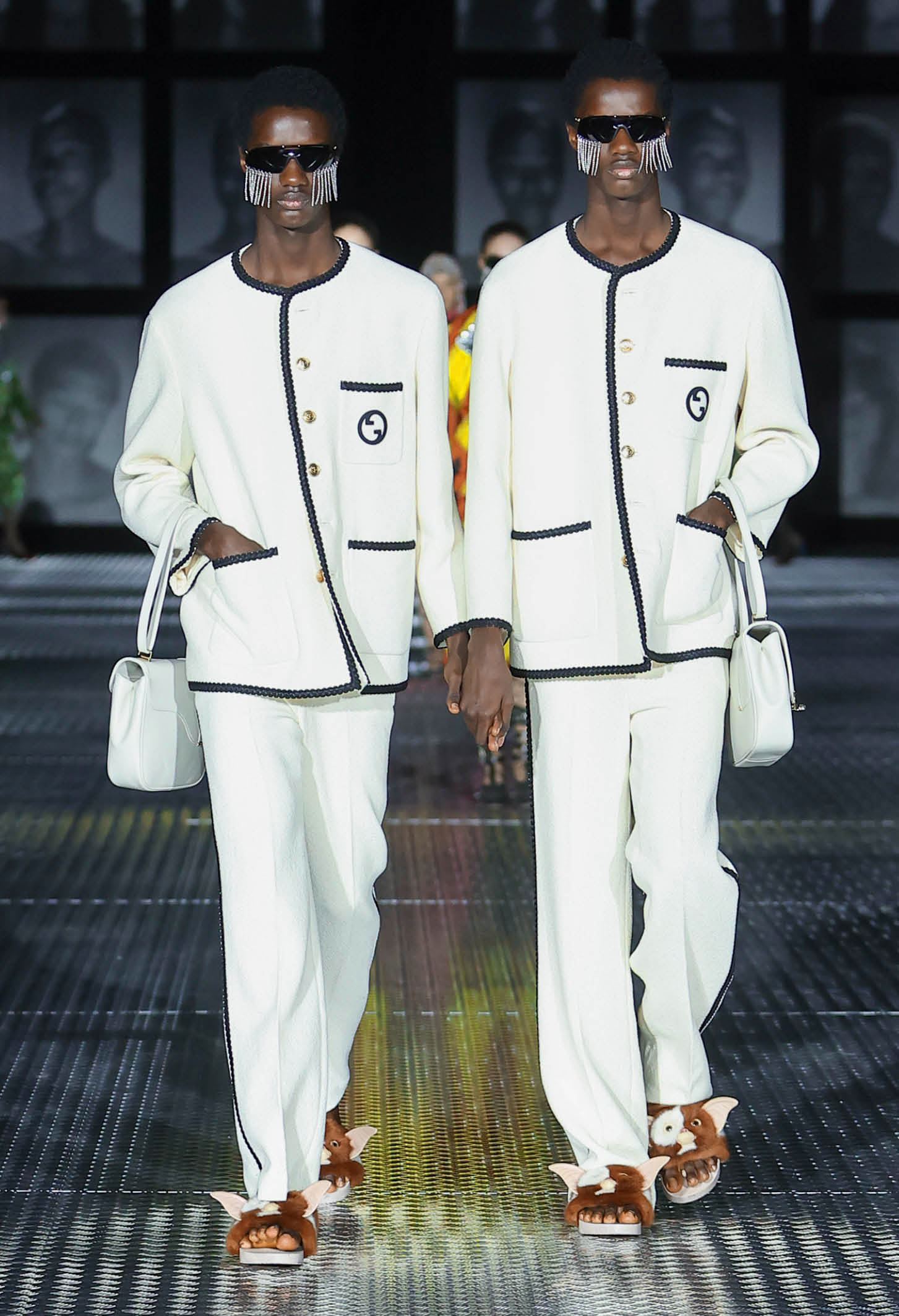 Look 14: While Michele has never shied from playing with the tropes of the Italian bourgeoisie, a pair of Gremlin sliders make it anti-luxury in a self-referential way.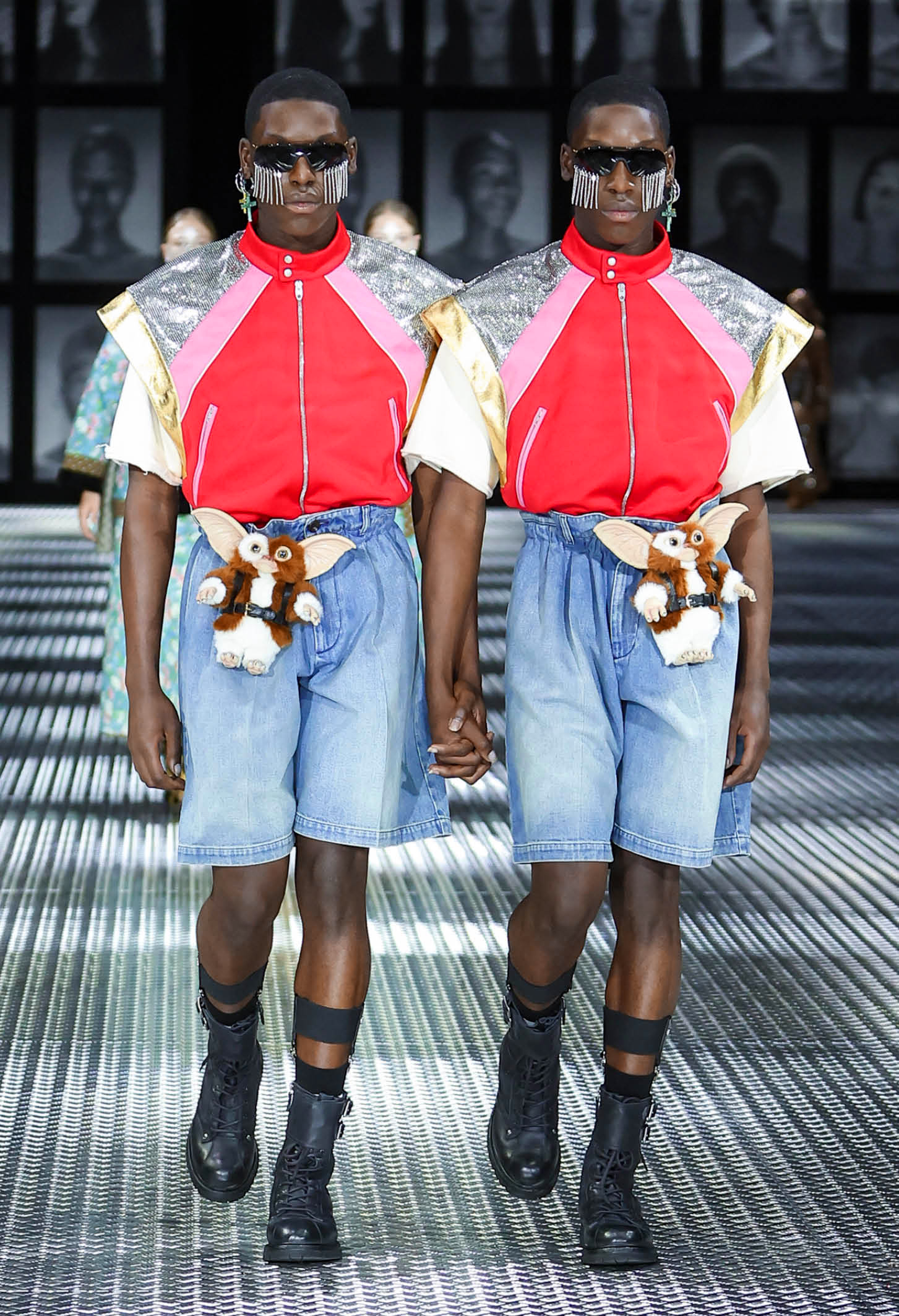 Look 28: The micro trend — leg garters. The macro trend — carrying a furry friend around with you.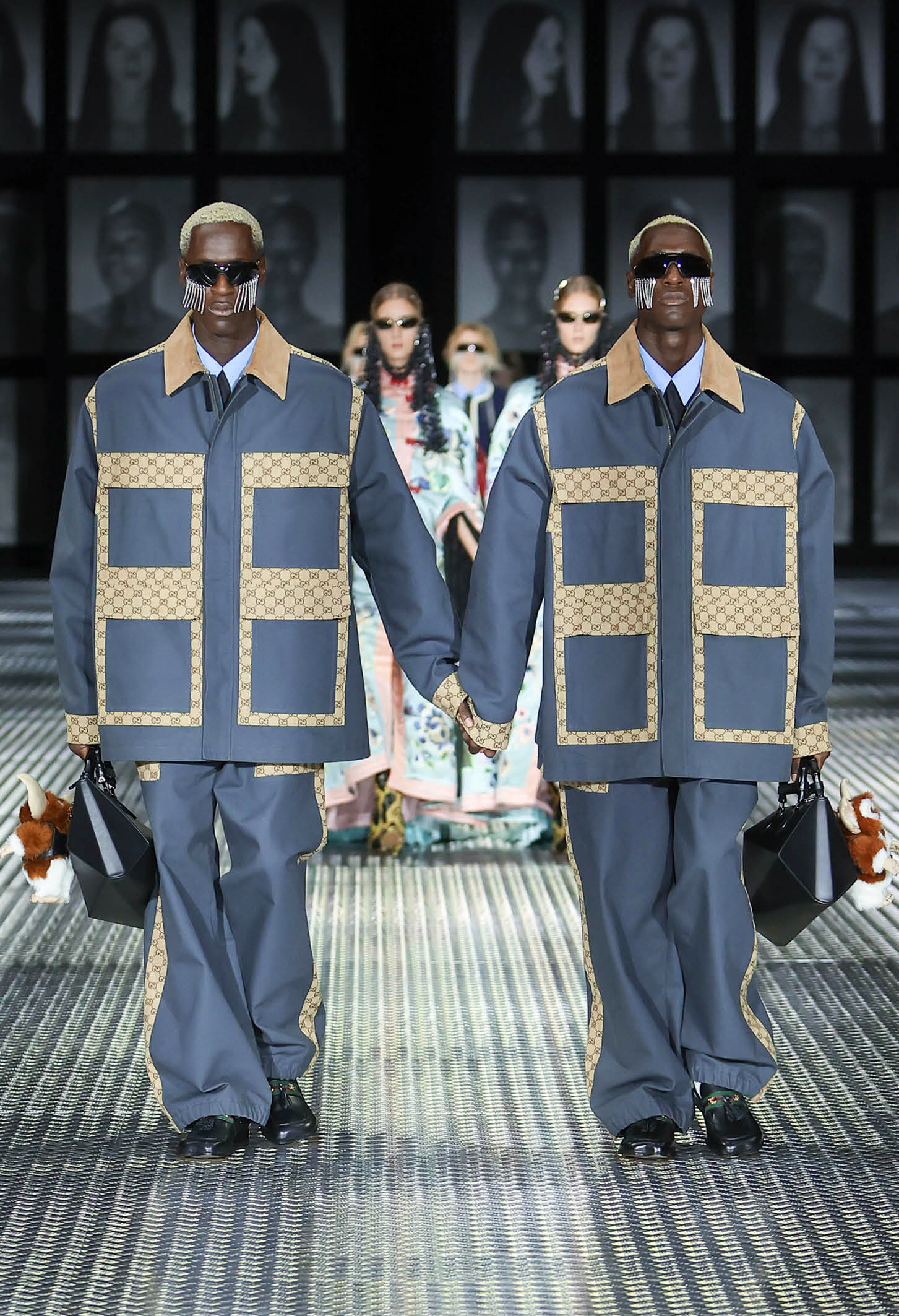 Look 50: A key look from the Gucci Twinsburg show — Italian workwear Gucci-fied.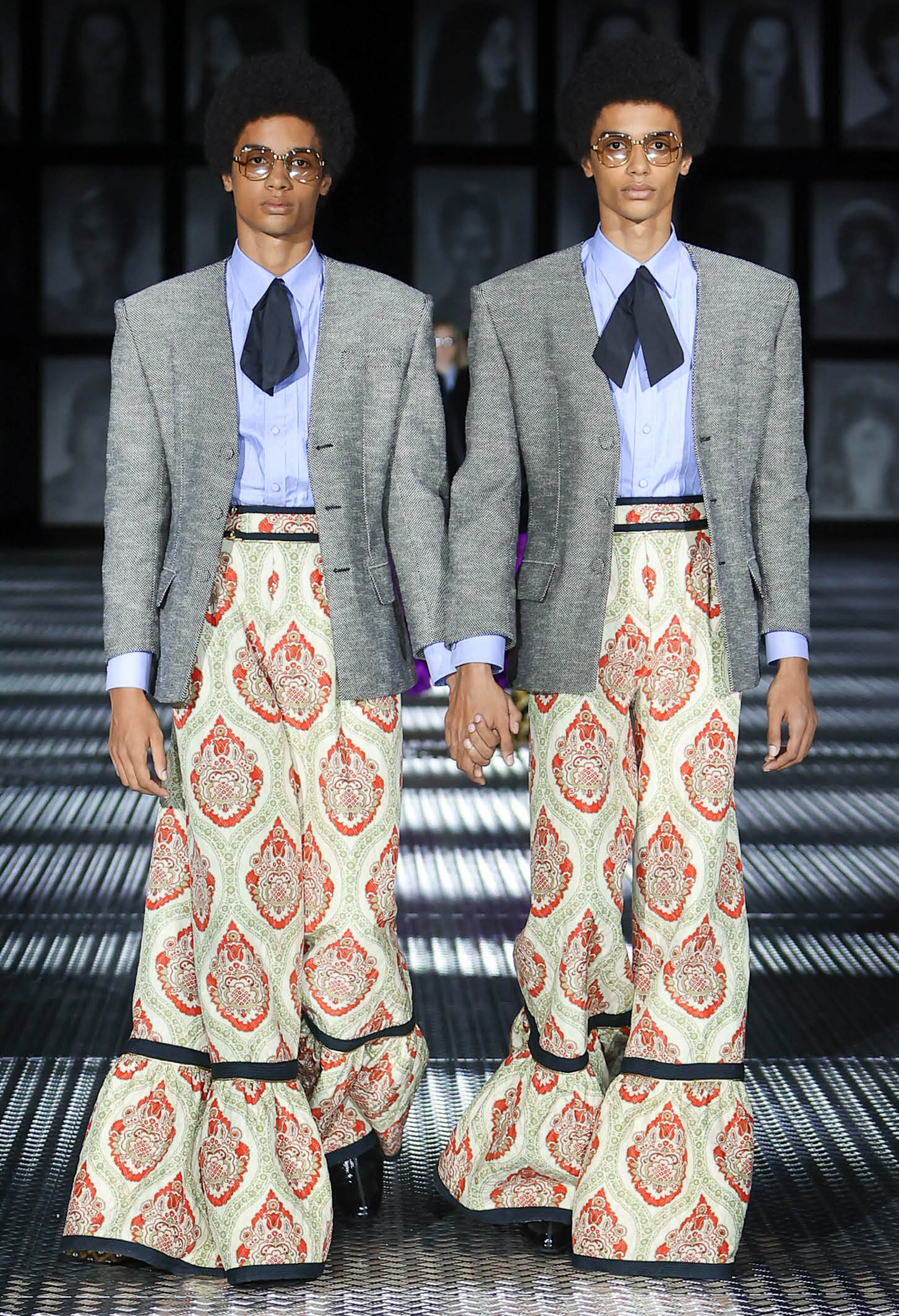 Look 55: Every season, we look towards the looks that will materialise on magazine pages, on social media and the Instagram pages of celebrities. This one is it with a capital I.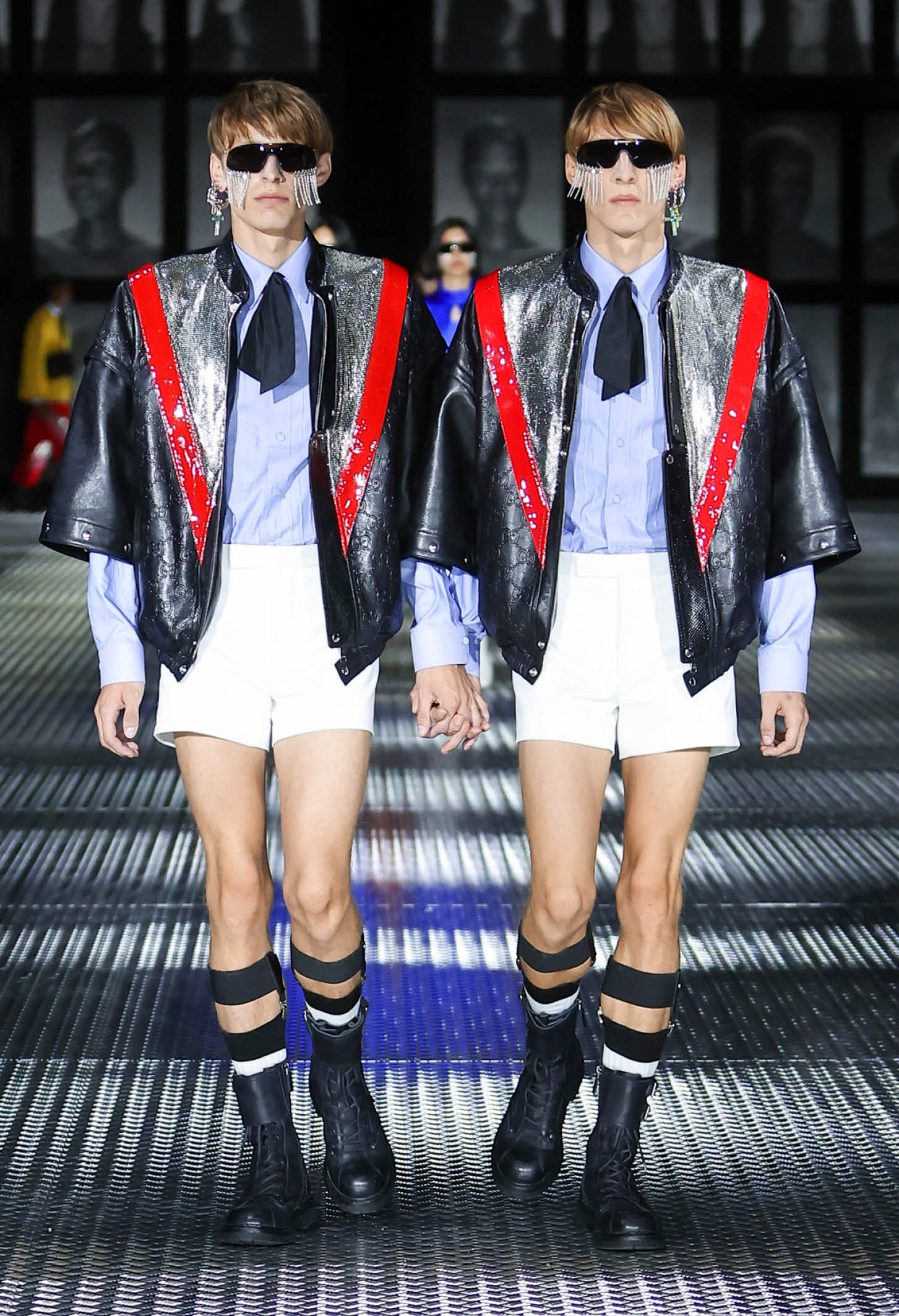 Look 60: Perhaps, what Michele does the best too is creating a look that's as subtly kinky as it is stylish. Case in point — military boots worn with garters.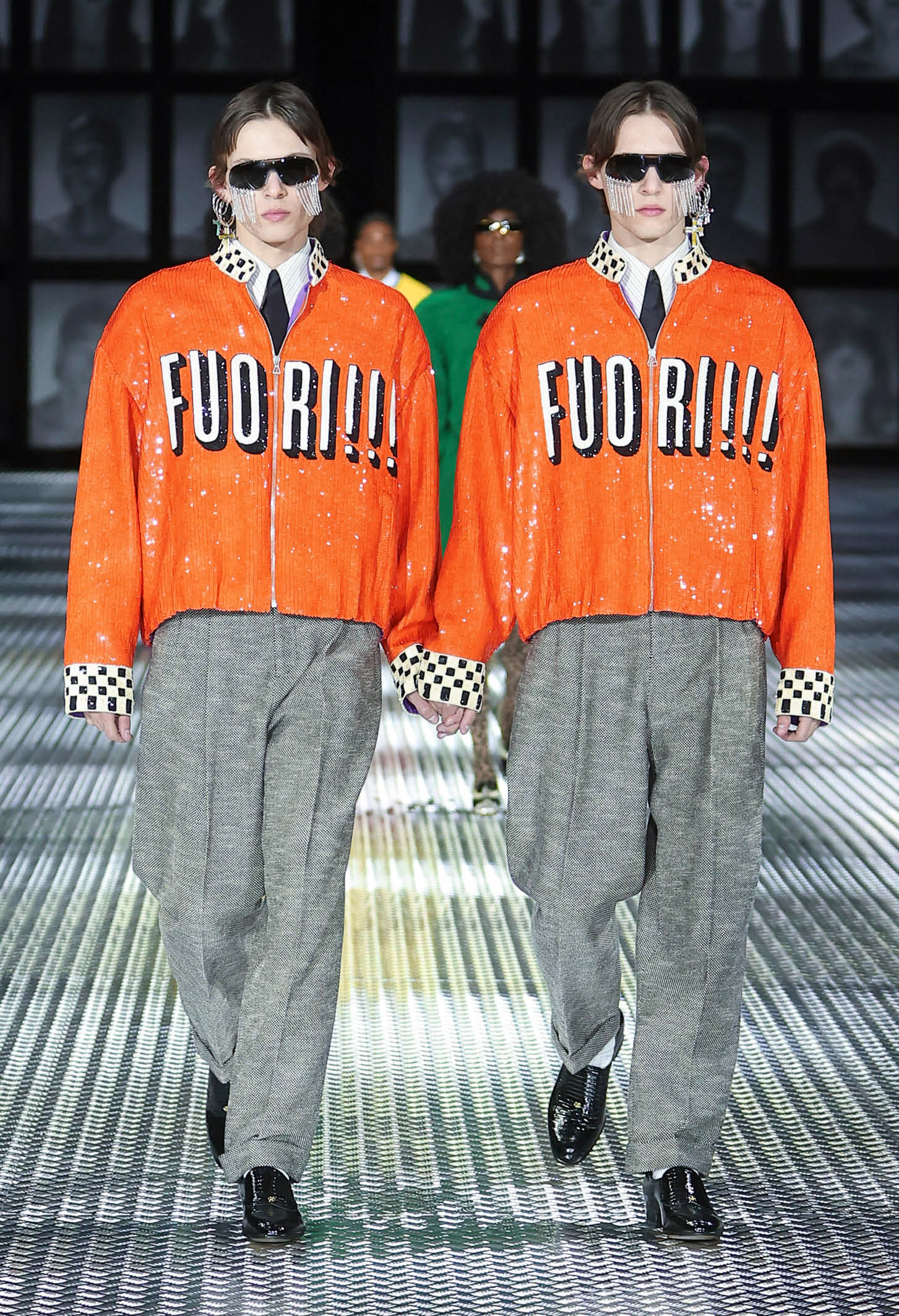 Look 62: At first glance, perhaps, the jacket could be a reference to Italian football culture but in context, is a reference to one of Michele's passions — feminine and feminist approaches, queer research and gender fluidity.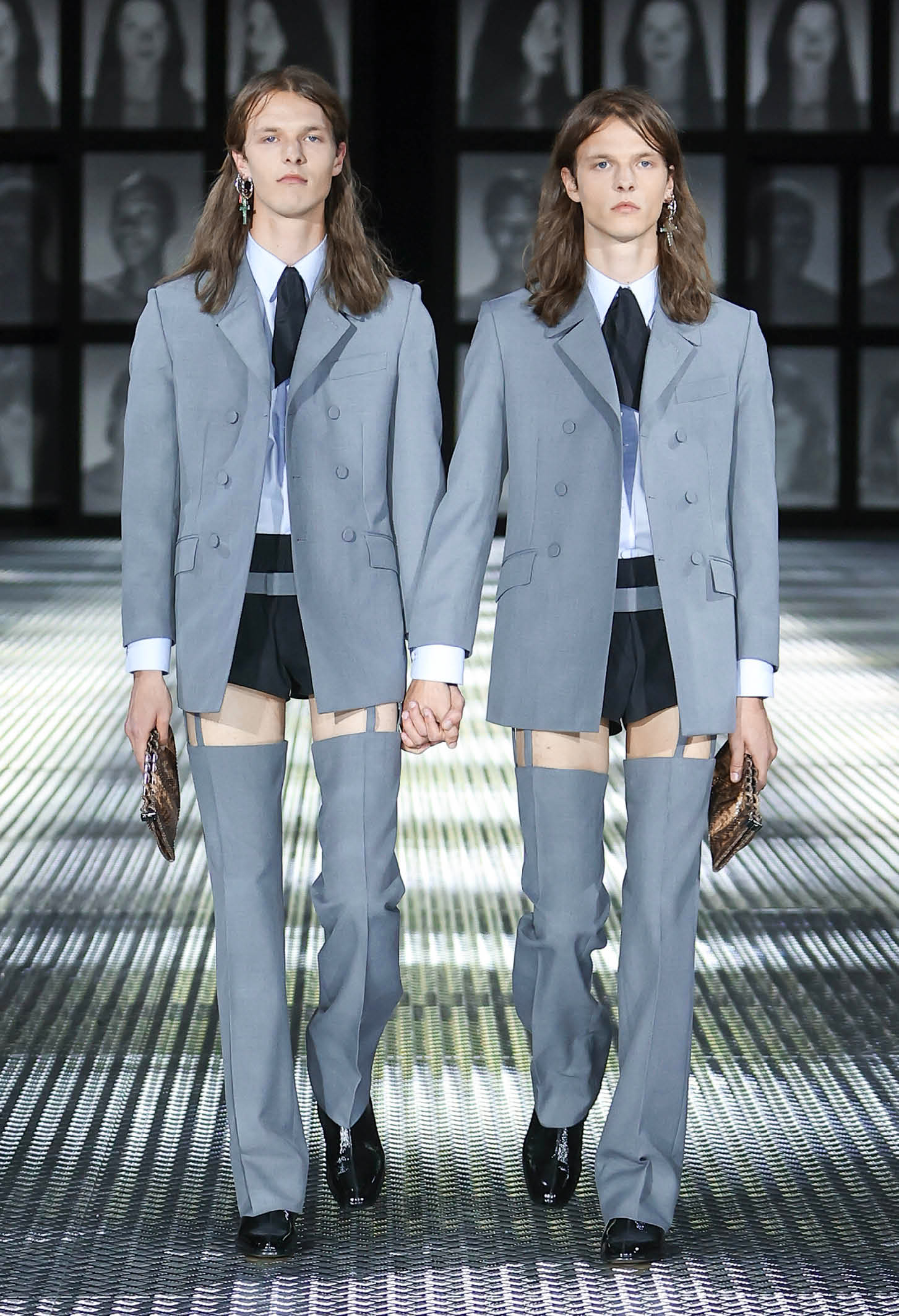 Look 68: A look to consider come February — a wide expanse of the upper thigh.