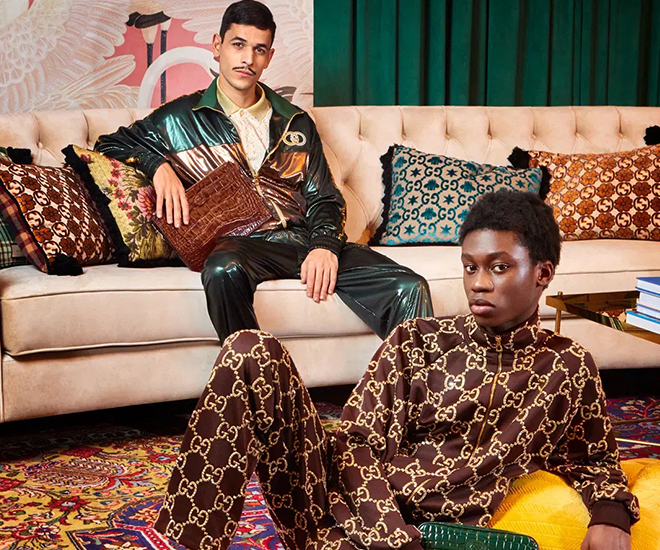 The upcoming special collection, the Gucci Nojum, honours the night sky with a curated selection of modest yet inquisitively elegant lifestyle options for both genders. 
Gucci enjoys power ups. Their magnum opus — an amalgamation of glamour through tasteful sexual seduction — tends to intensify throughout its collections. Whether it be the nostalgia-tinged designs, or adjectives borrowed from Sigmund Freud's psychoanalysis on sex, that lustful style and its frenetic fantasy of the risqué can never be ignored.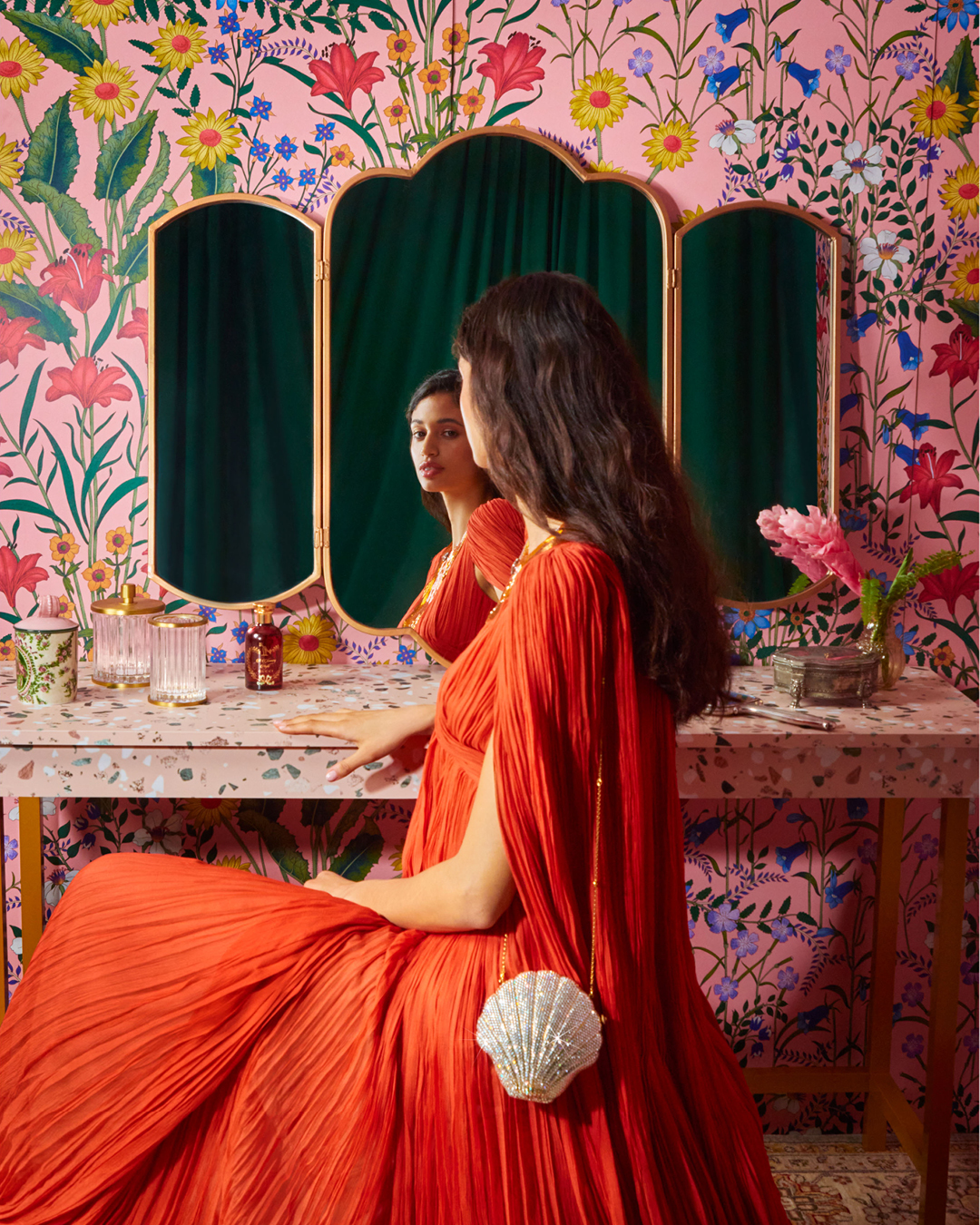 But what would be the result, if say, a house such as Gucci were to procure a modest collection designed specifically for the unostentatious needs of the Middle East and various parts of South East Asia? As the demand for luxury modest wear increases — according to the State of the Global Islamic Economy Report 2020/21, the modest fashion industry is valued at US$277 billion and is expected to reach US$311 billion by 2024 — it provides a striking opportunity for luxury brands. With the Muslim population hitting over 1.8 billion just last year, the largest markets for modest fashion include Iran, Turkey and Saudi Arabia.
For Gucci, the answer to these demands lies with Nojum — an upcoming special collection from the Italian house of modest yet inquisitively elegant lifestyle options for both genders. And the result is far from a mediocre collection that has forced the tropes of 'modesty' as a marketing ploy.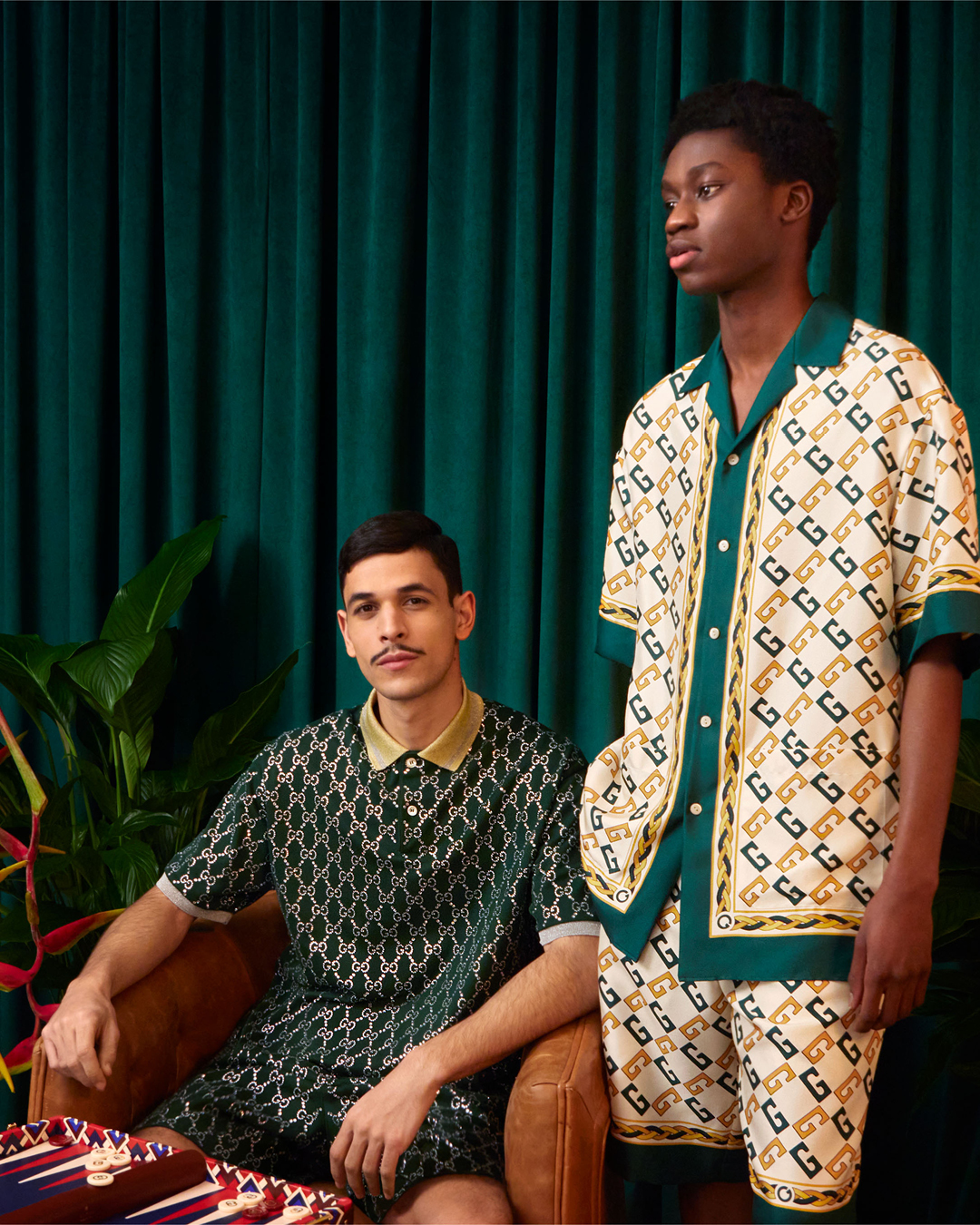 On Nojum, Gucci again retools the temptations of the exceptional, but without the intricacies of its usual courts. Its name borrows the Arabic word that means 'stars' and informs the collection's visual principles of illumination, visibility and celebration. Its use of metallic and sparkling details in a delicate colour palette offers a glimpse into the House's roving mind of eclectic style that has been stripped away of, ironically, unnecessary embellishments.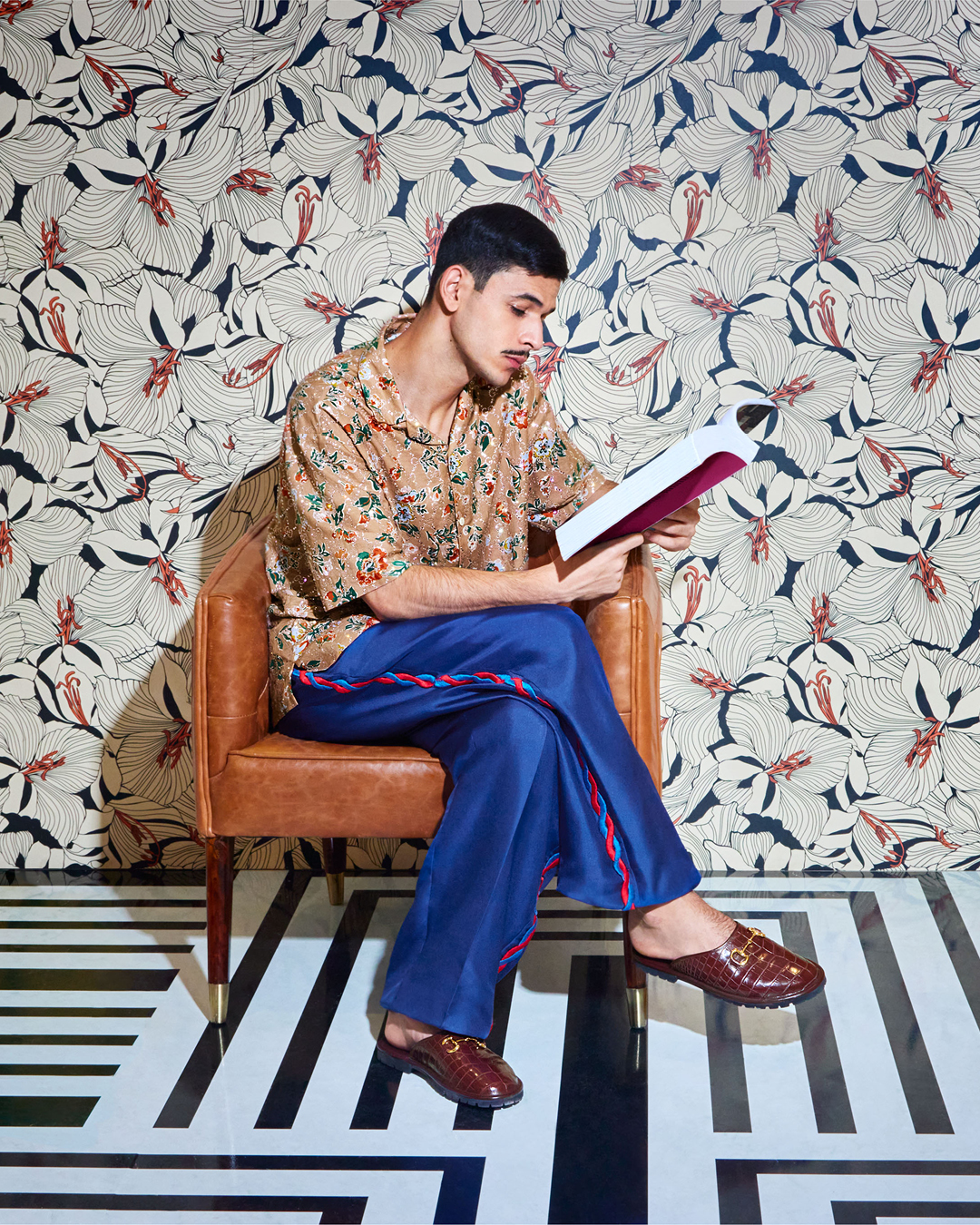 The house illustrates a sense of sensitivity with Nojum. Ready-to-wear options for women include shapeless summer dresses with crystals, sequins and cuvettes embroideries set on light crepe georgette, fil coupé, and iridescent silk, while other knitwear options are included as well. As for men, expect the same luxurious intricacies on unique, sparkly styles of well-patterned casual ensembles that were swapped with gold hardware — a feature in most Gucci collections.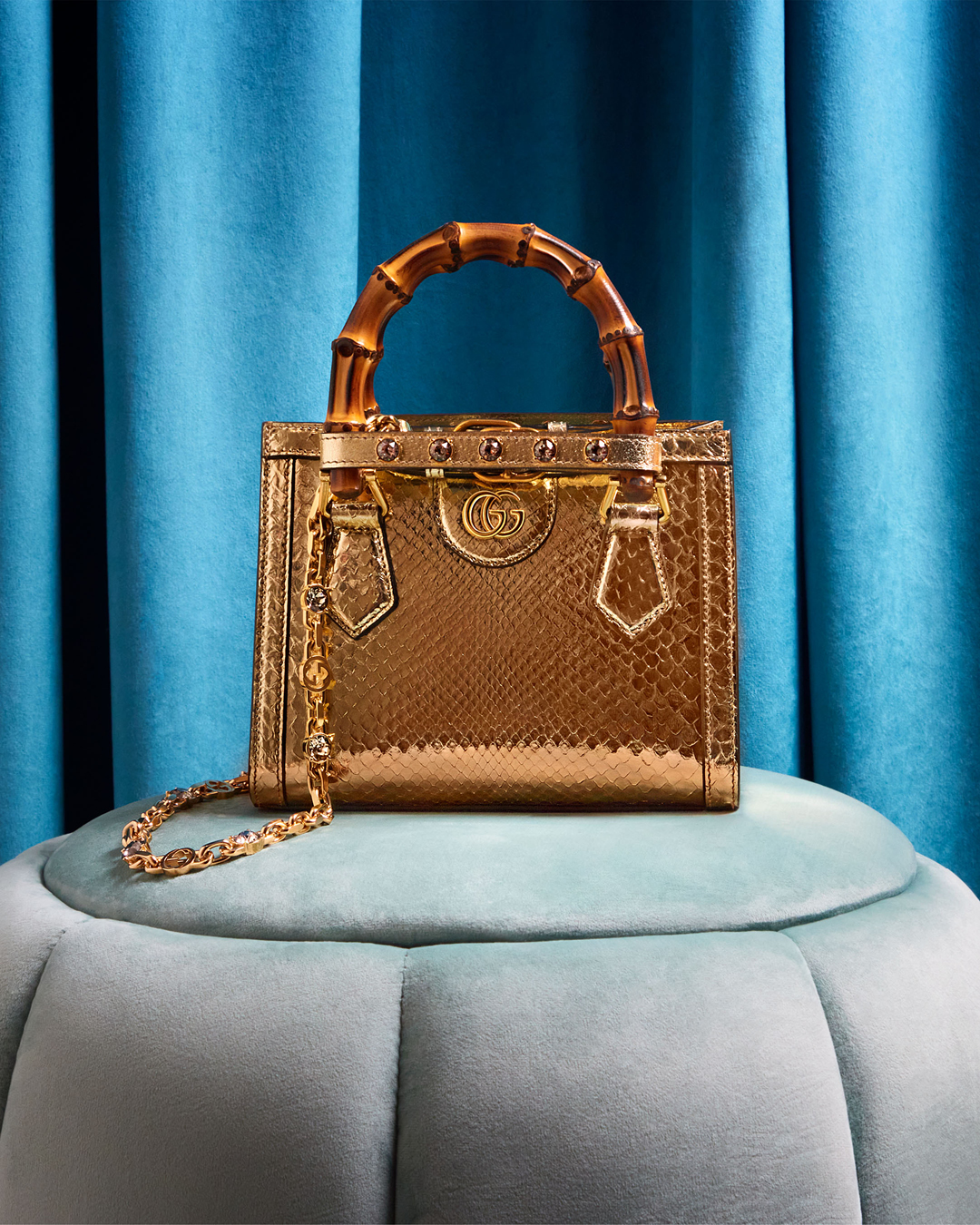 Its leather goods are noteworthy not just for the collection, but for Gucci itself. A selection of precious skins in timeless, yet contemporary pastel shades elevated with touches of gold and silver are declined on the house's most popular styles — including the Gucci Diana and the Gucci Bamboo 1947 bags. In a nod to the heart-shaped clutch presented during Gucci Aria, the collection introduces the new "seashell" shape jewel bag. Nojum also features updated variations of the Lifestyle travel sets featuring the magnified braid pattern.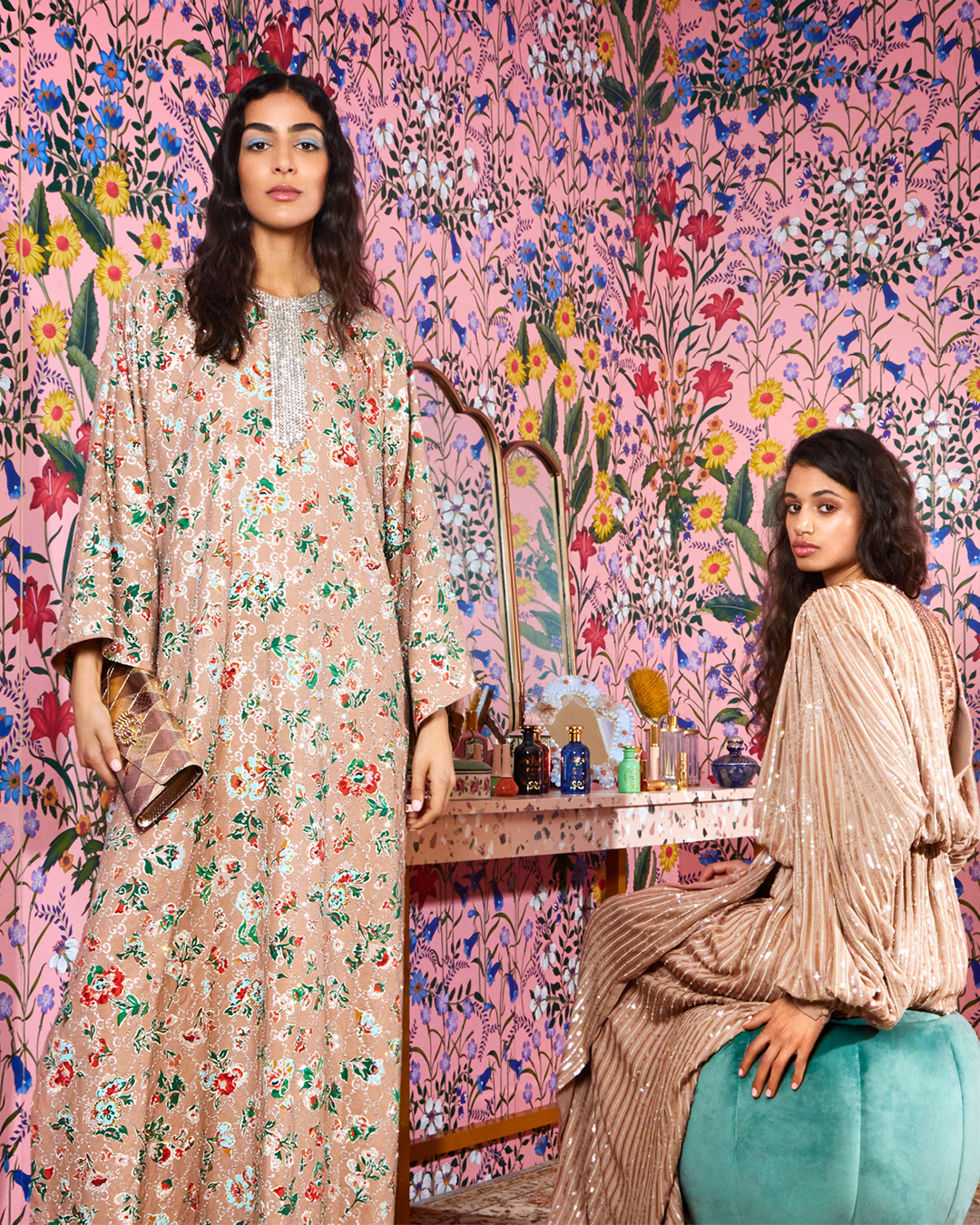 It is hardly surprising that Gucci chose to release a modest collection before the holy month of Ramadan. The Middle East has become a stronghold for luxury clothing — 2021 saw a 60% increase in the ownership of luxury/designer clothing and footwear in the region — despite the pandemic affecting typical luxury purchase behaviour. In Singapore, as the luxury market is expected to grow annually by 7.83%, it becomes crucial that the needs of unique consumers should be met as well — as Muslims make up a fifth of the population.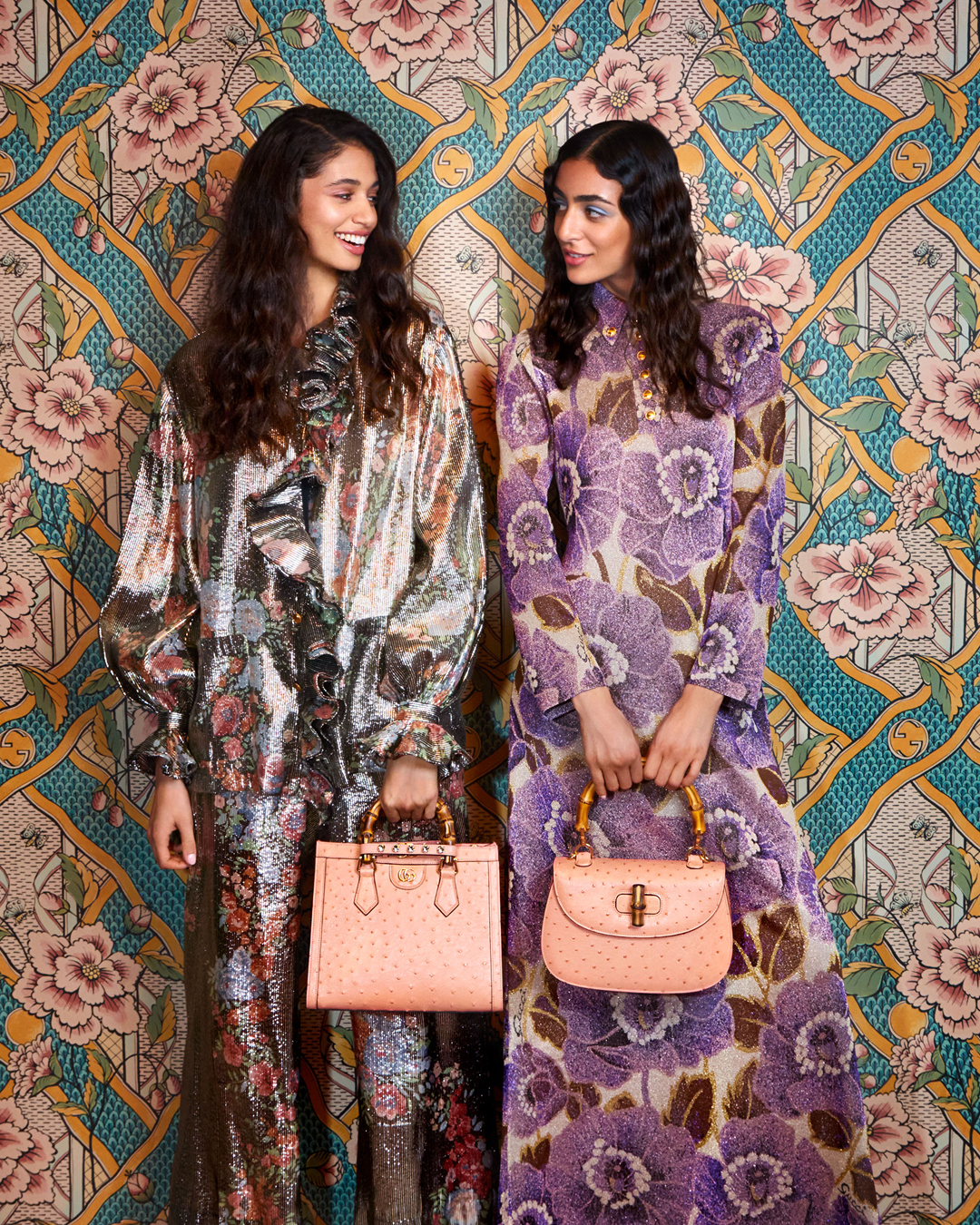 The exclusive set of influence in these regions might entice not just Gucci, but other brands to follow with focuses on sensitive, modest options that are truly intent on catering to unique desires. 
The Gucci Nojum collection will be available in Gucci Pavilion from 8th April 2022 onwards.