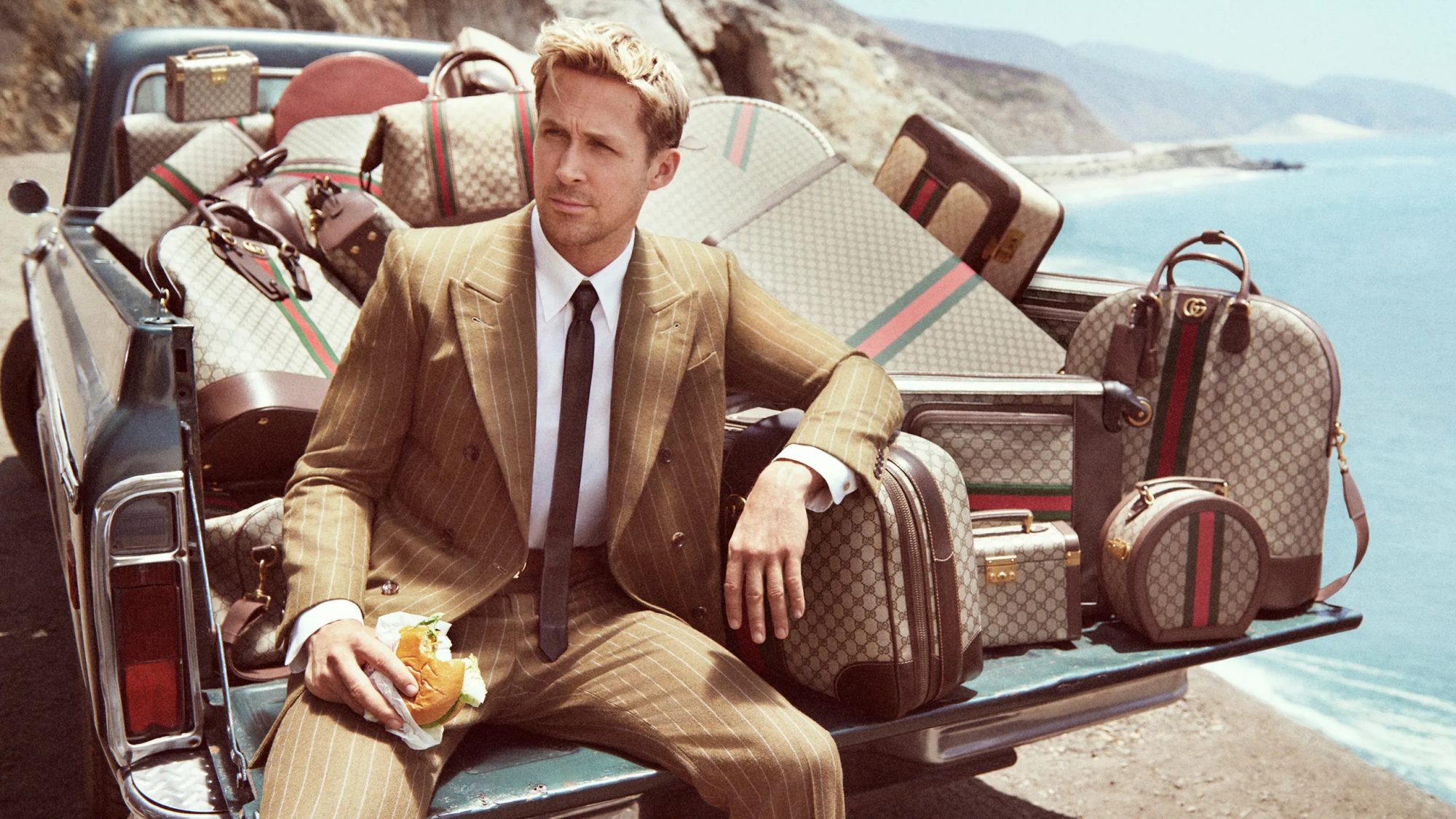 Following Billie Eilish's quirky Eyewear campaign, Gucci has delivered a nostalgic campaign starring Ryan Gosling. The appointment came as no surprise as there was a clear indication that Alessandro Michele was in favour of "Six" for Ryan Gosling's promotion of Netflix's action thriller The Gray Man — he is on a Gucci streak, from the lavender-hued suit jacket and millennial pink trousers to navy blue wool suit in archival Horsebit stripe.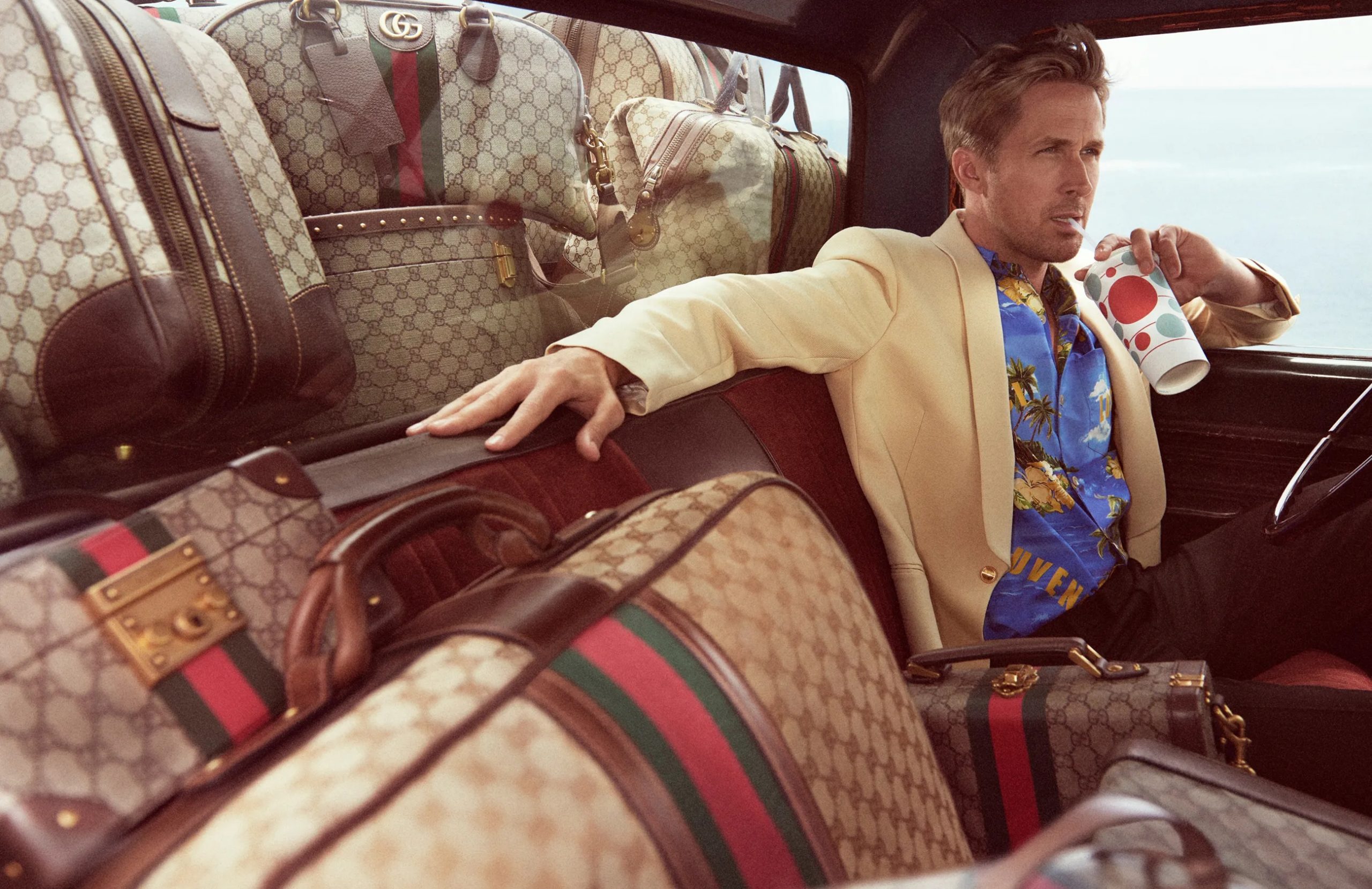 Captured by Glen Luchford, the Gucci Valigeria campaign sees "Ken doll" traversing a motel to the beach before ending up at an unknown space. With "Magic Man" by Heart from 1976 playing in the background, Ryan Gosling is seen wearing multiple numbers designed by Alessandro Michele like cowboy-inspired suit, printed cotton bowling shirt in floral print (which he already wore it during a Tag Heuer watch dinner earlier) and double-breasted suit in pinstripe while transporting a stack of luggage both from the archive and Gucci Savoy collection including trolleys, duffle bags, hat boxes and suitcases.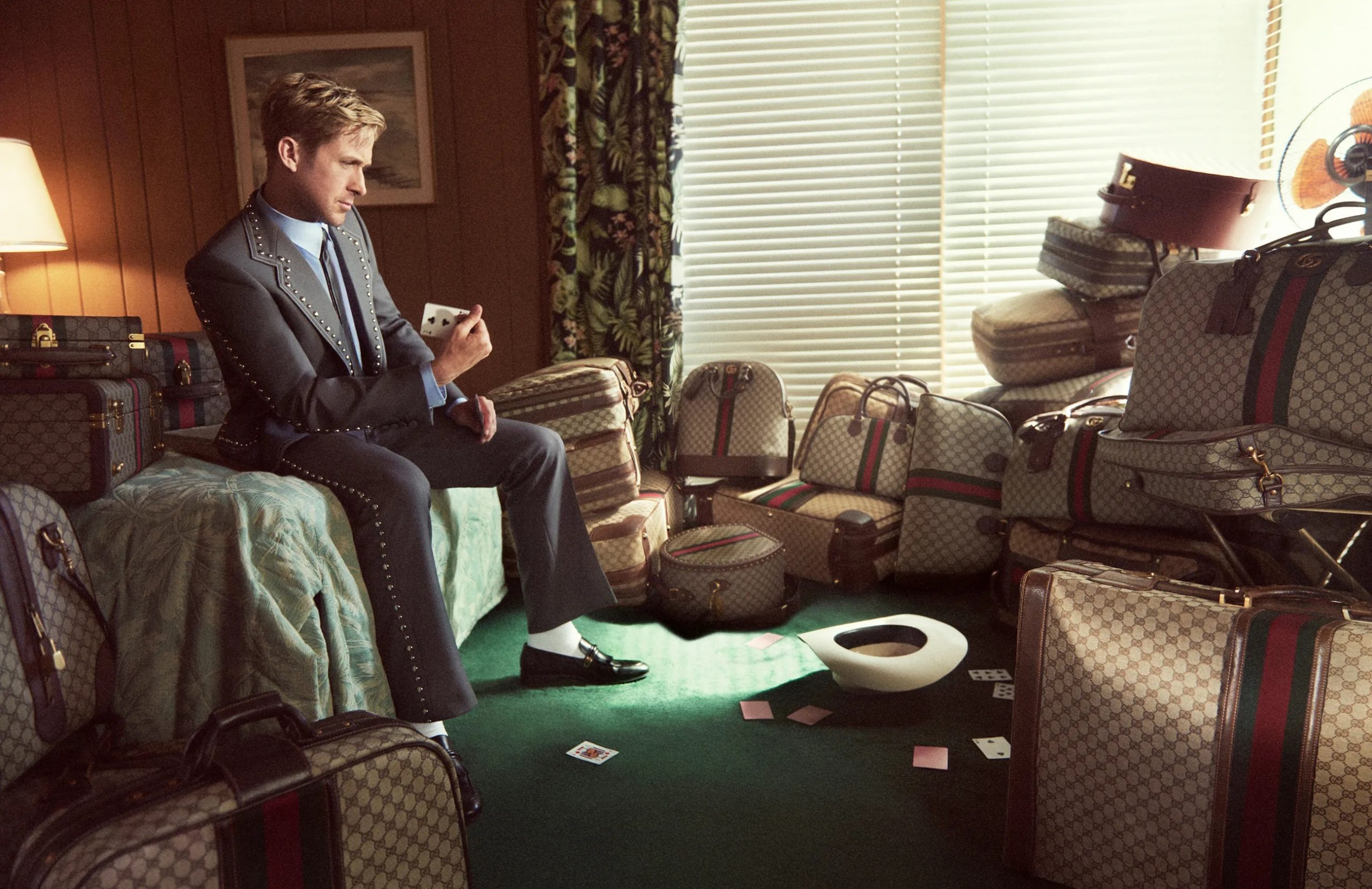 The Savoy collection is a nod to The Savoy Hotel, UK's most historic luxury hotel, where Gucci founder Guccio Gucci worked as a porter. The scene of jet set carrying travel bags passing through the go-to destination of international travellers located right on the River Thames has served as the blueprint and opened the door for the burgeoning of his Gucci house.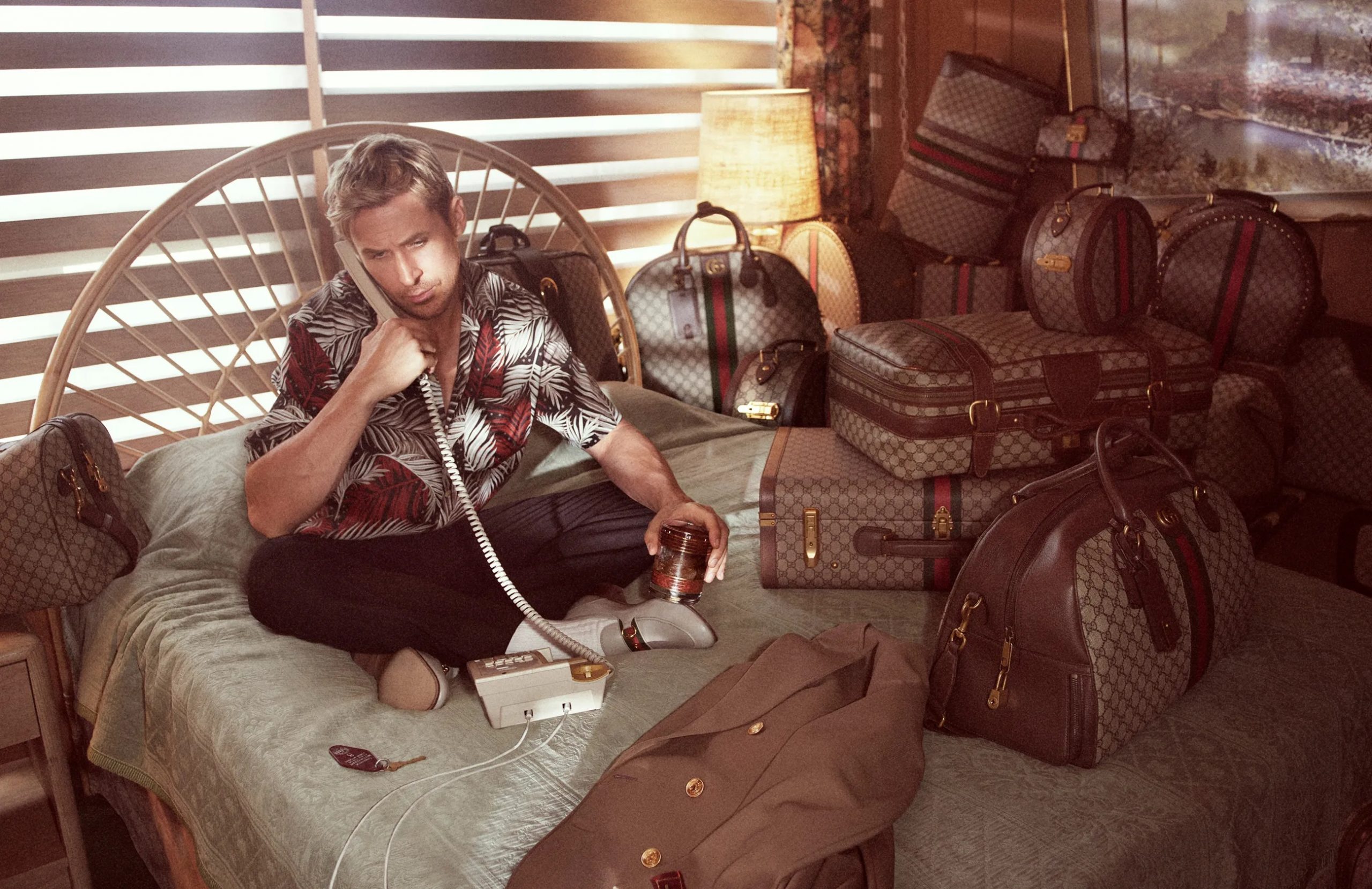 "Travel for Gucci was never purely physical. Gucci is the brand that accompanied the artists, writers, actors, and directors of Hollywood on their journeys… This is why I wanted the advertising campaign to recount a situationist dimension where the protagonist traverses a 'non-place' that is first and foremost a mental place, the same as those who, in the past and present, choose Gucci because they grasp the significance of creativity used to build imaginary places," said Creative Director Alessandro Michele.
Check out the Gucci Savoy collection here.