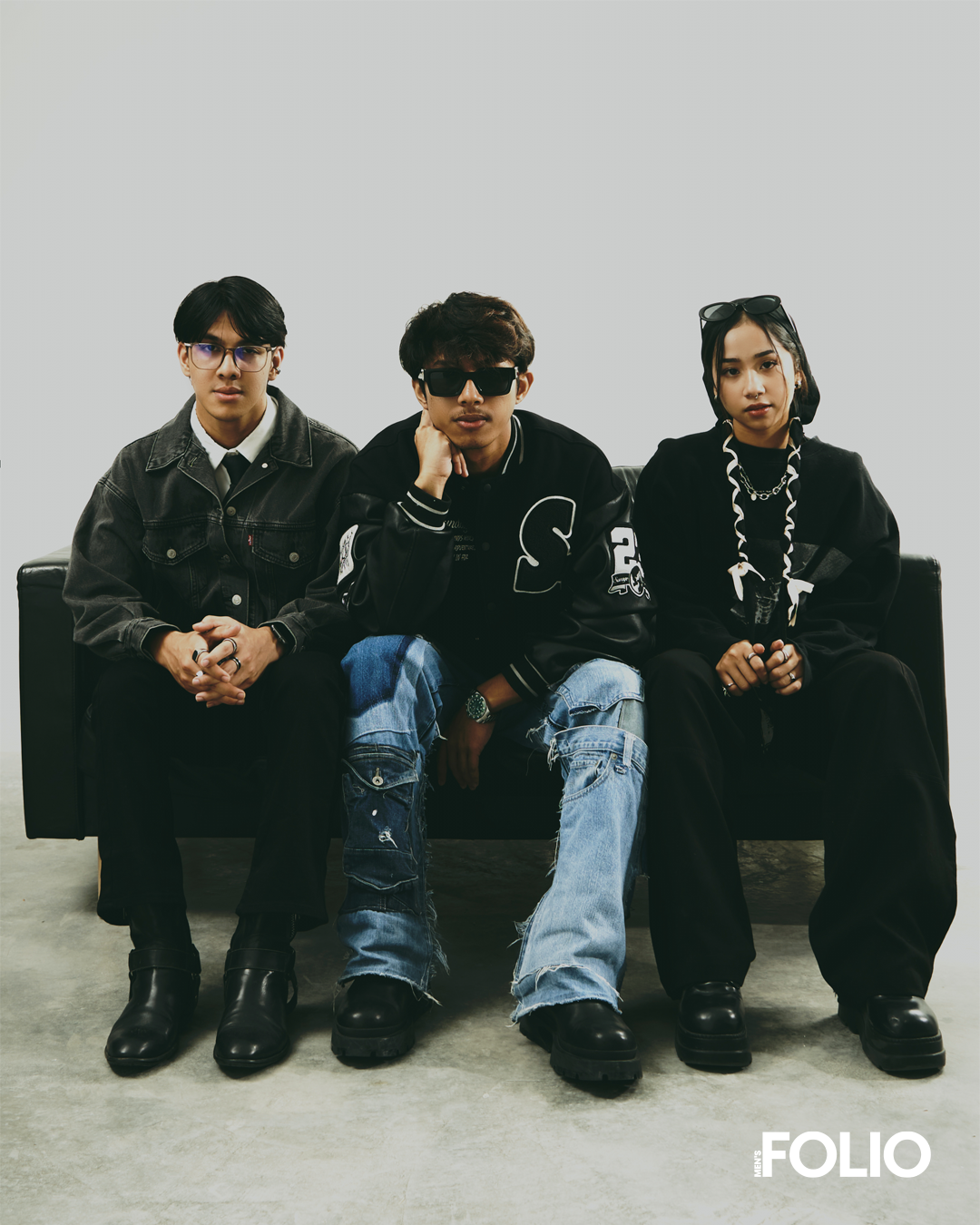 If you're into local Malaysian streetwear culture, chances are, you've heard of either Ashraf Anuar, Salman Farish, or Ainina Hasnul. If you don't, you're missing out. Despite their distinct trajectories within the multifaceted tapestry of the fashion landscape, the three of them are interwoven by a singular thread that binds them indelibly: camaraderie. This term, laden with significance, encapsulates a potent elixir of kinship and rapport that flourishes among steadfast comrades. It's more than mere friendship; it's a harmonious symphony of shared dreams, mutual upliftment, and unwavering support.
View this post on Instagram
At 23 years old, Ashraf Anuar owns a brand. It's not just any brand, but one imbued with respect, recognition, and resounding success. SVG Worldwide, which initially took root as a thrift store, has since sprouted into a formidable streetwear label. Yet, the true allure of this venture lies not solely in its popularity and accomplishments, but in the substantial and fervent community it has fostered. "A distinctive trait of SVG," Ashraf expounds, "is the aspiration to introduce our audience with a sense of belonging. Rather than selling mere products or a false narrative of an unattainable dream, we extend an invitation to a community."
Gen Zs are obsessed with their very niche interests and hobbies. Such an inclination finds a harmonious reflection in the ethos of SVG. From orchestrating a captivating fashion gala in a boxing arena, featuring local artistic performances that intersect with the rap milieu, to hosting stunning runway spectacles at the renowned Sepang Circuit, catering to both automotive fans and fashion connoisseurs, the brand masterfully caters to a wide spectrum of interests. The passport to these events? A display of an SVG item you own. It's irrefutable that Ashraf possesses an innate acumen for comprehending his audience's desires and delivering precisely what they want: a community to love and a space to have fun.
View this post on Instagram
If Ashraf is a maestro at leading a group, Salman and Nina are a delightful contrast – they find comfort in each other's company. Their friendship has taken the spotlight, capturing attention across the digital landscape and within the realms of social media. A constant duo in virtual spaces, curiosity naturally turns to their origin story – how did this dynamic pair first cross paths? Salman, with a playful smile, shares the tale, acknowledging its clichéd nature, "It might sound like a well-worn tale, but our encounter took place at a gig." Nina laughed. According to them, everything else comes naturally after. They discovered how they're so different yet they're so much alike. Nina, a whirlwind of liveliness and charm, fills the air with her presence, while Salman, a thoughtful observer, finds his peace in inner calm. Both share a similar taste in music and bond through fashion while sharing a similar group of friends.
View this post on Instagram
In the world of fashion and entertainment, where competition is fierce, Nina speaks about something truly important: making connections and holding onto friendships. She puts it simply, "The people around me have made a big difference in my journey. They've given me chances and supported me. It's like this: if you're around good people, good things usually happen. And the other way around too."