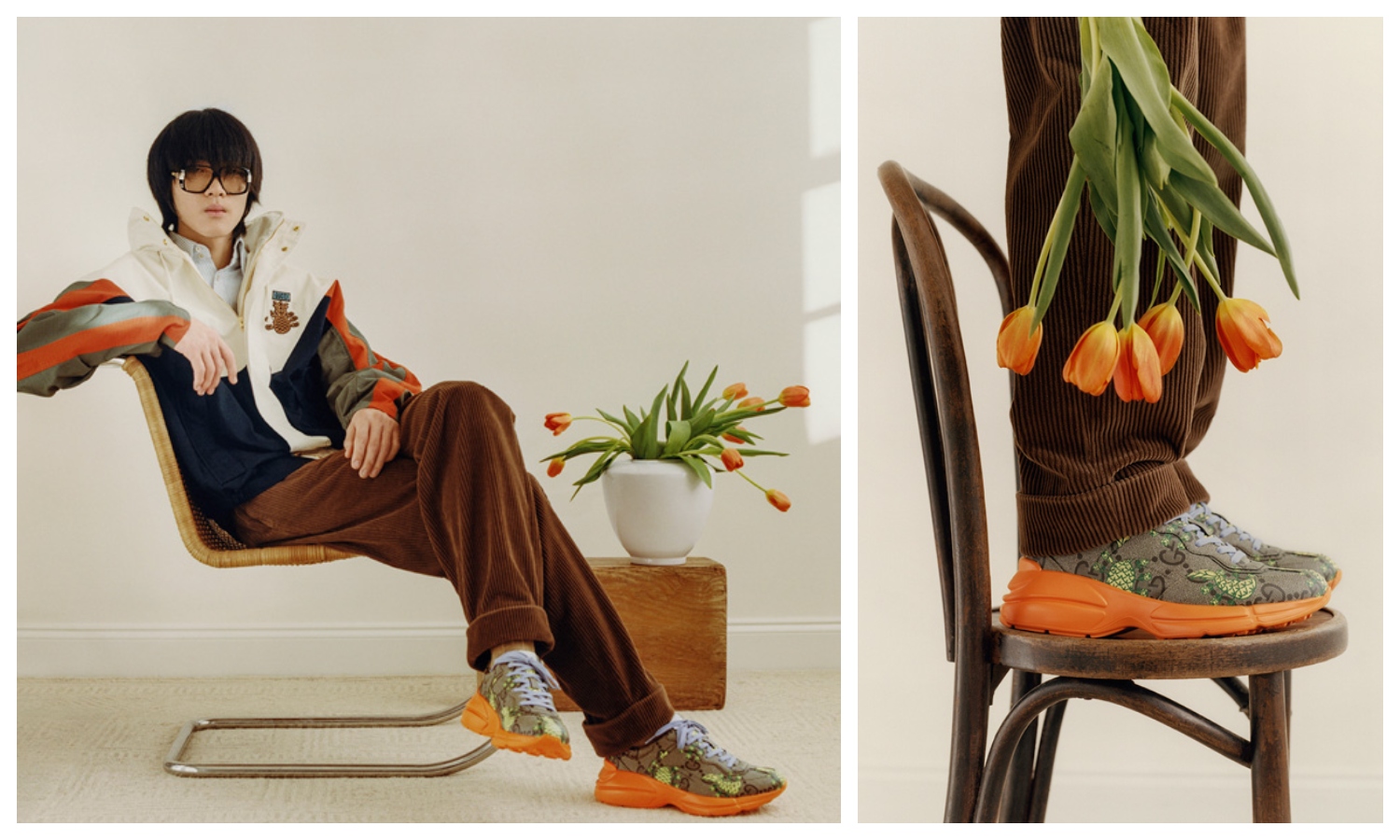 The Spring/Summer 2022 season is just around the corner and we are keen on making a fresh new start with Gucci Pineapple, where refined silhouettes meet fruity new prints.
Adding to Alessandro Michele's repertoire of animal motifs and nature's foliage, this season a new emblem has arrived: a pineapple motif, which is designed to resemble classic coats of arms we often see in noble and royal families; and accompanied by beautiful roses (for that little touch of romance).
This collection (aptly called "Gucci Pineapple) mixes the perfect amount of collegiate style with streetwear aesthetics — which creates the perfect refreshing touch we all need for spring.
For the collection unveil, Gucci drops a special set of campaign visuals and videography shot inside The Colony Hotel in Palm Beach, where the cast of pineapple-clad characters are captured unwinding and relaxing in a vibrant and colourful setting.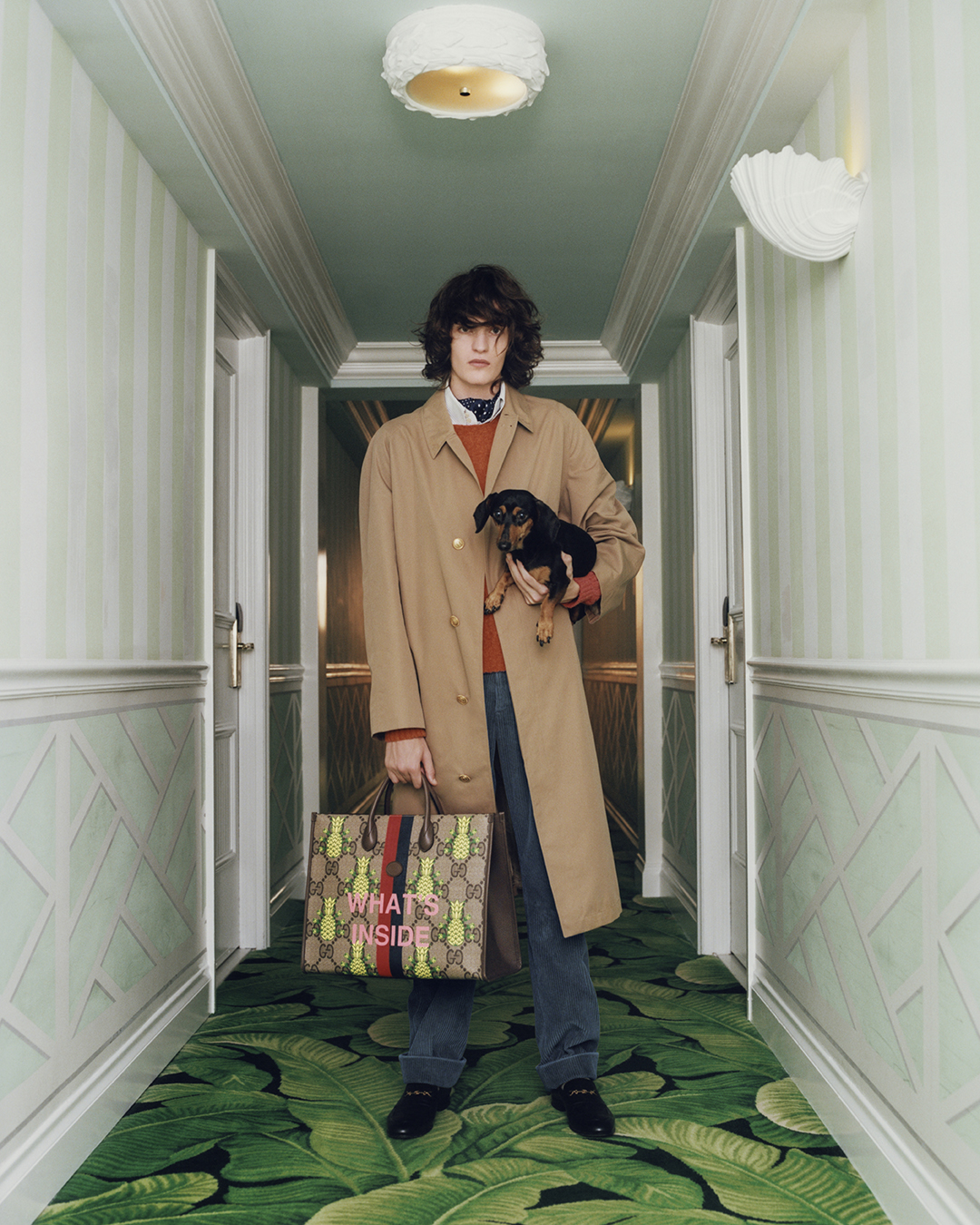 A palette of beautiful pastel hues dances with deeper and darker blues and greens to bring a lighter mood to our wardrobe. For ready-to-wear, we have a wide range of wool knits, polo shirts and even formalwear — all of which are adorned with clever placements of the pineapple motif.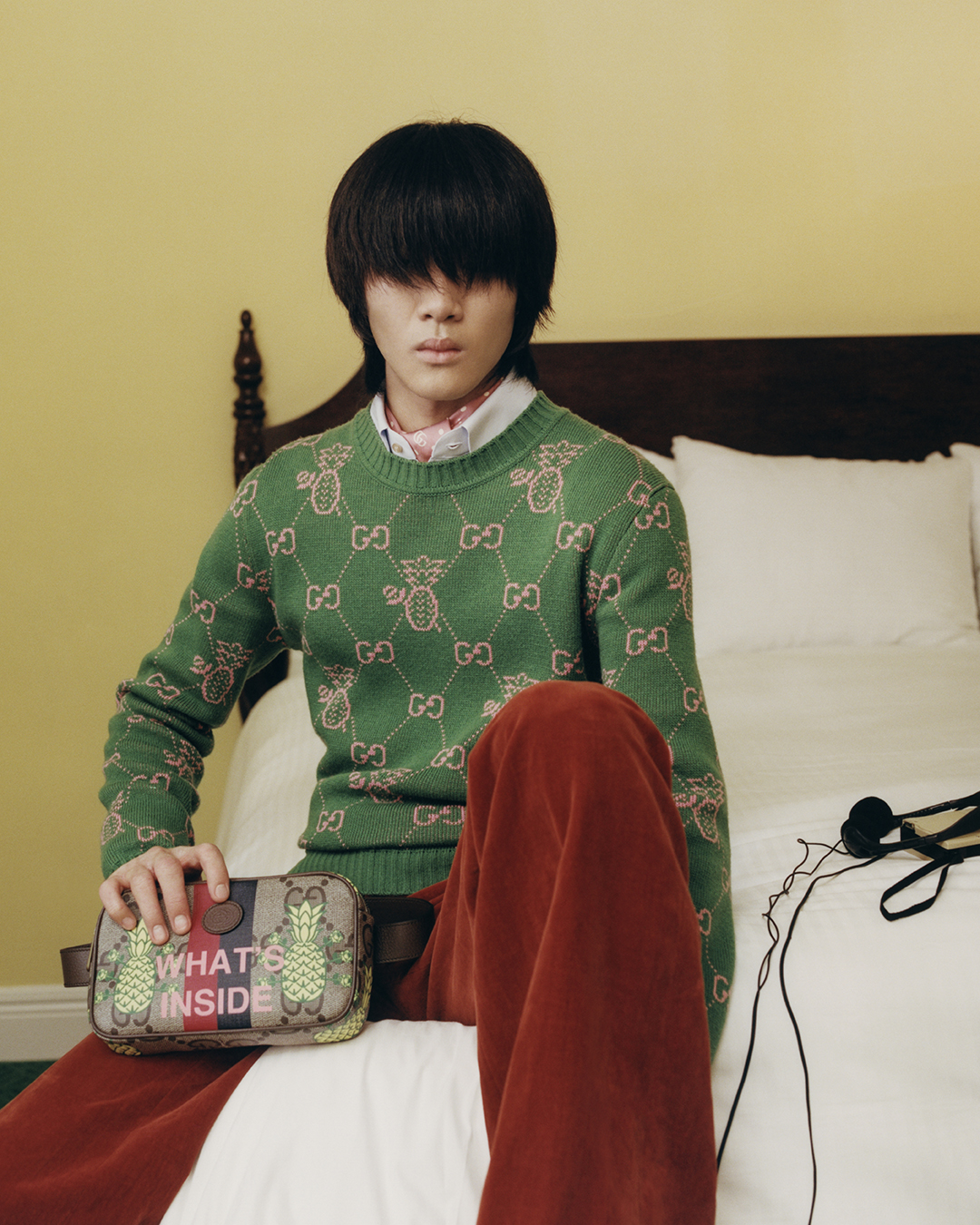 The idea here is to have a diverse and colourful collection that can fit any occasion where you are. Think blue and white gingham formal coats for evening soirees or a casual fleece jacket that is enriched with a patch recalling the number of songs that include a reference to Gucci within the lyrics for those cool weekend vibes.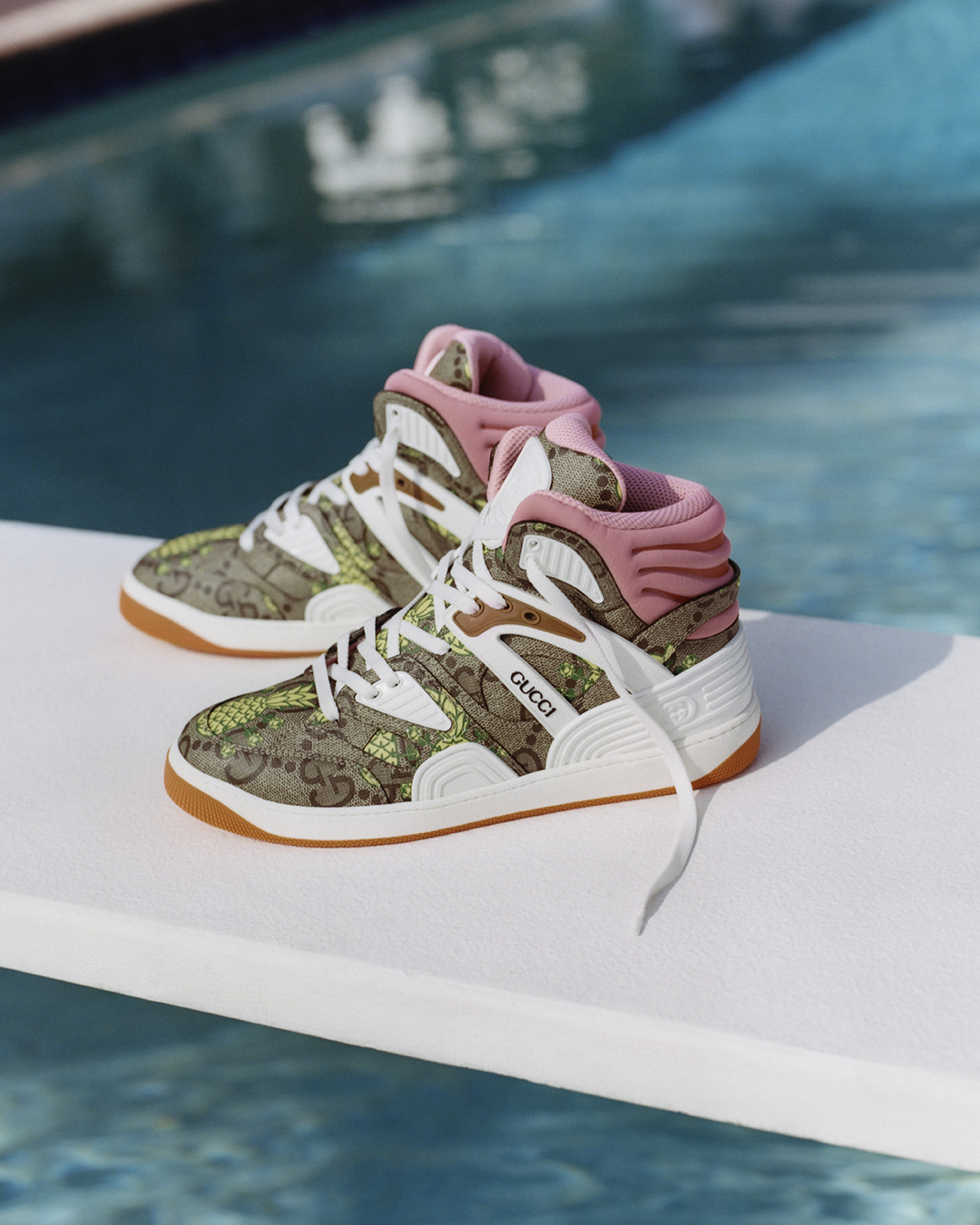 To complete the wardrobe, Gucci Pineapple rolls in with matching shoes and accessories. The spotlight definitely shines on the selection of bags, which includes a backpack, belt bag, tote bag and more that are punctuated with the words "What's Inside" in bold block letters to pique the curiosity of those you meet.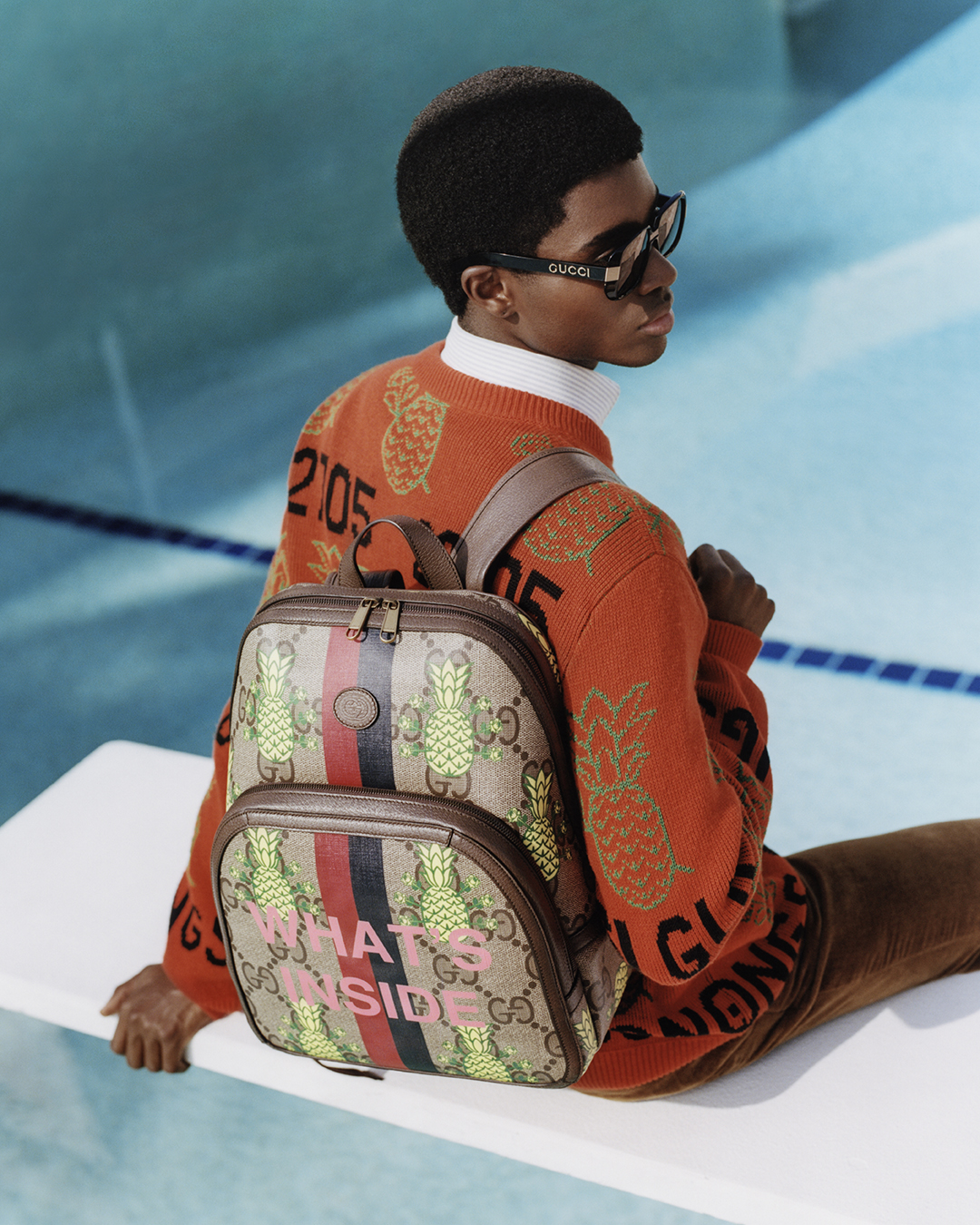 For the kicks, the signature Gucci sneaker silhouettes are back (both high and low tops). The chunky Rhyton and the Basket return with a new rendition of the GG supreme canvas decorated with the pineapple motif in a bright yellow.
Swipe the gallery below to see the Gucci Pineapple collection: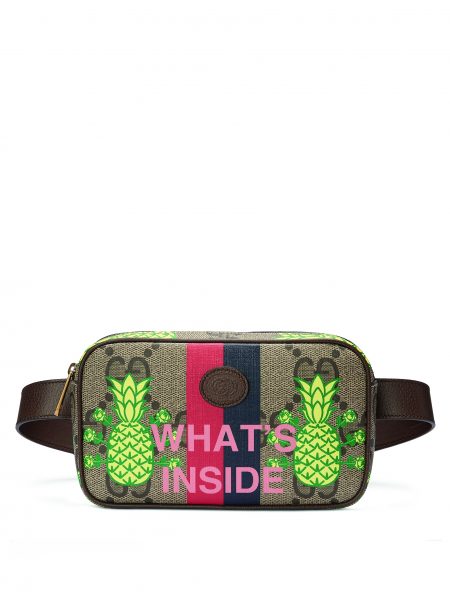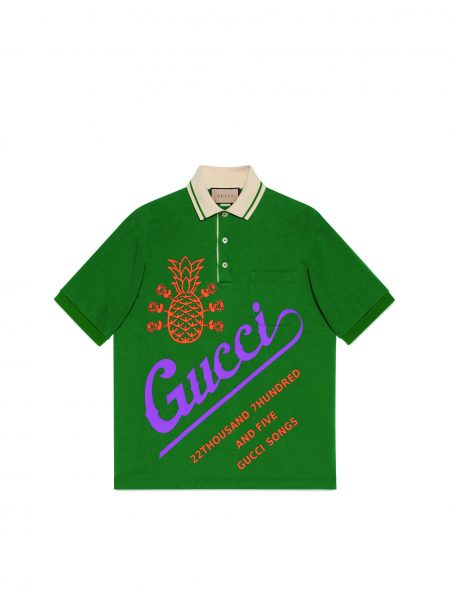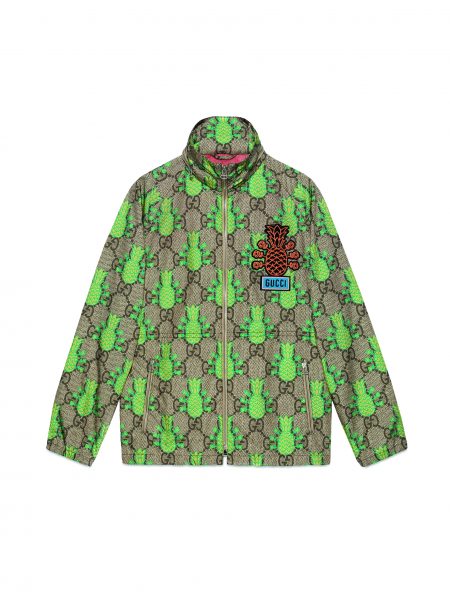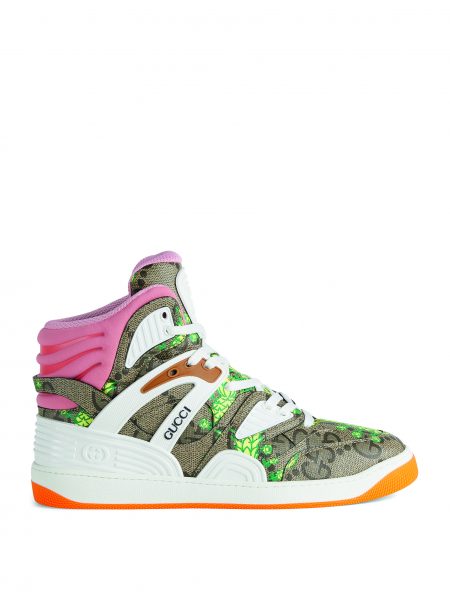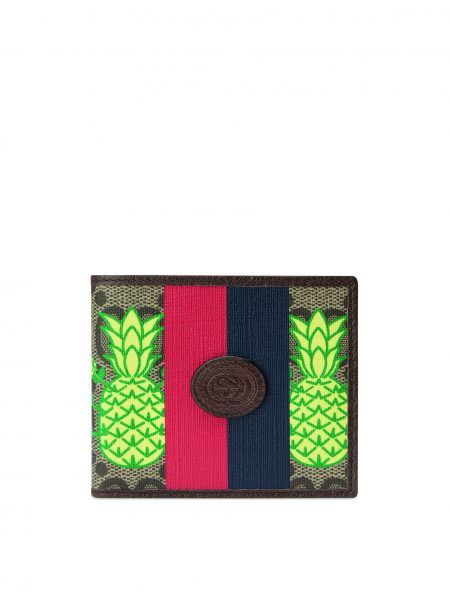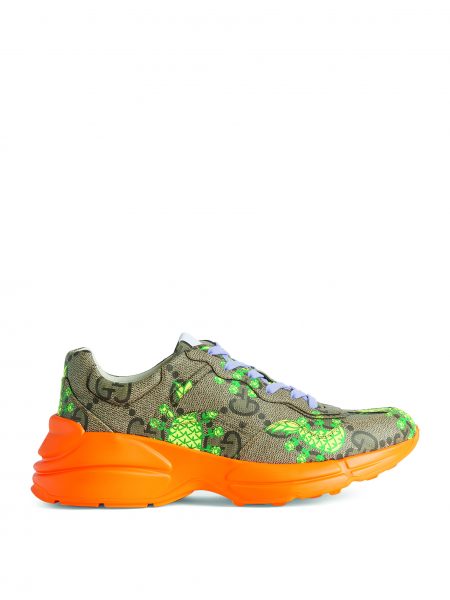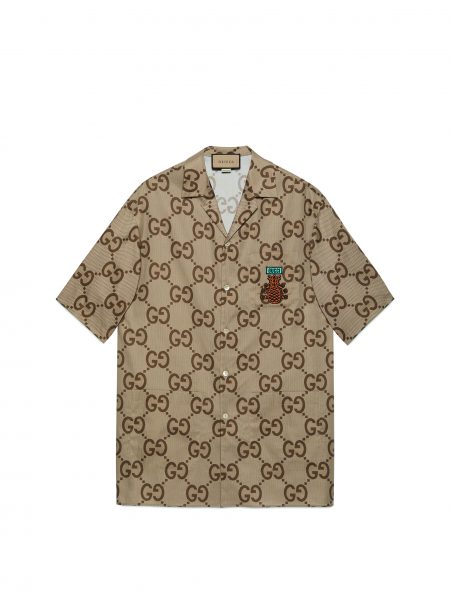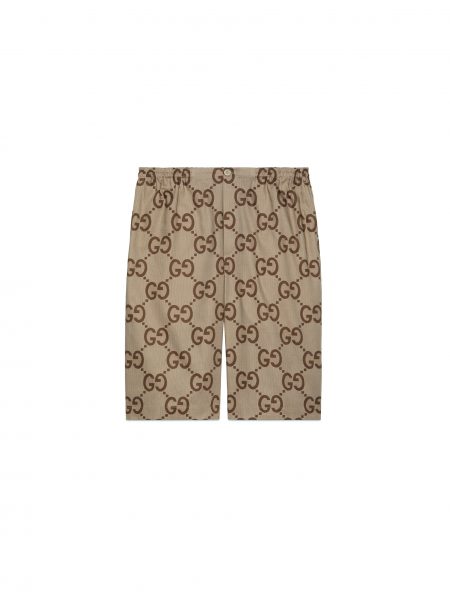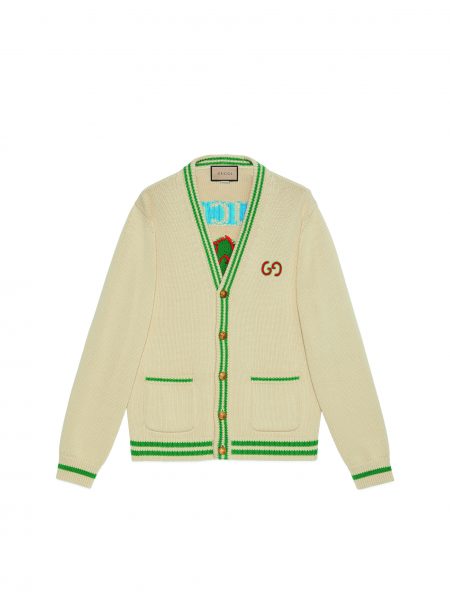 In keeping with Gucci's ongoing commitment to sustainability, the GG Supreme canvas with the pineapple print features solvent-free coatings, organic sourced cotton details and prints created through digital printing using water-based colours.
#GucciPineapple will be available in select Gucci Malaysia stores from 11th March 2022 onwards.
Credits:
Creative Director: Alessandro Michele
 Art Director: SAS MAYBE
Photographer & Director: Tyler Mitchell
Make up: Maki Iryoke
Hair: Mustafa Yana