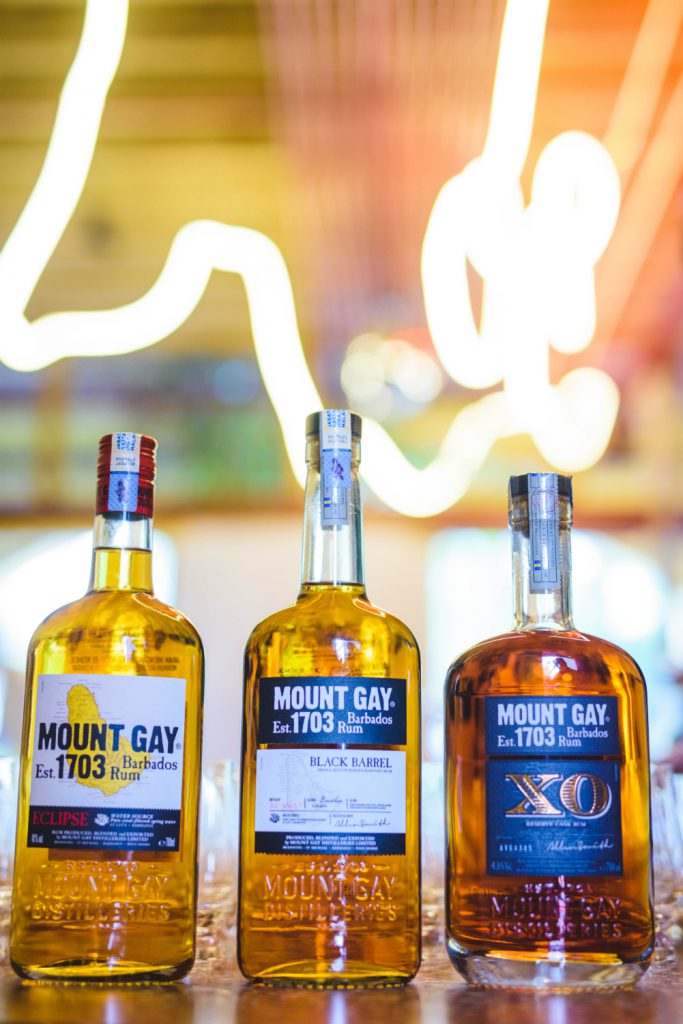 The Place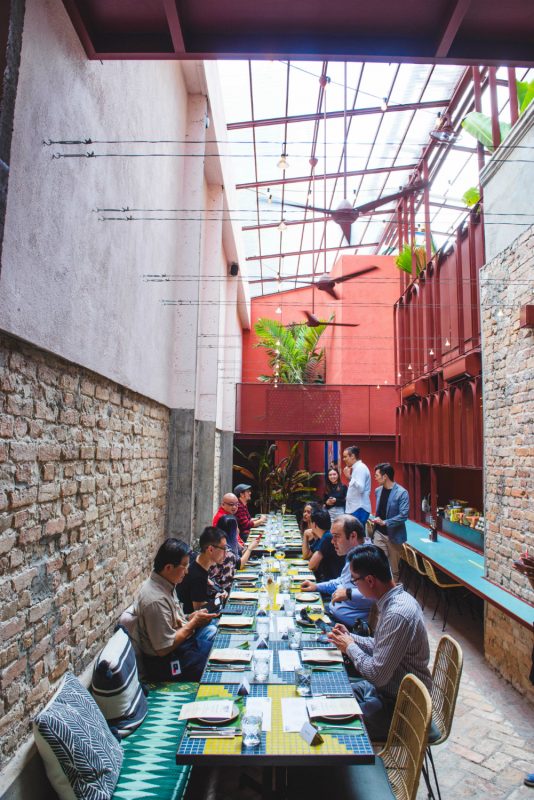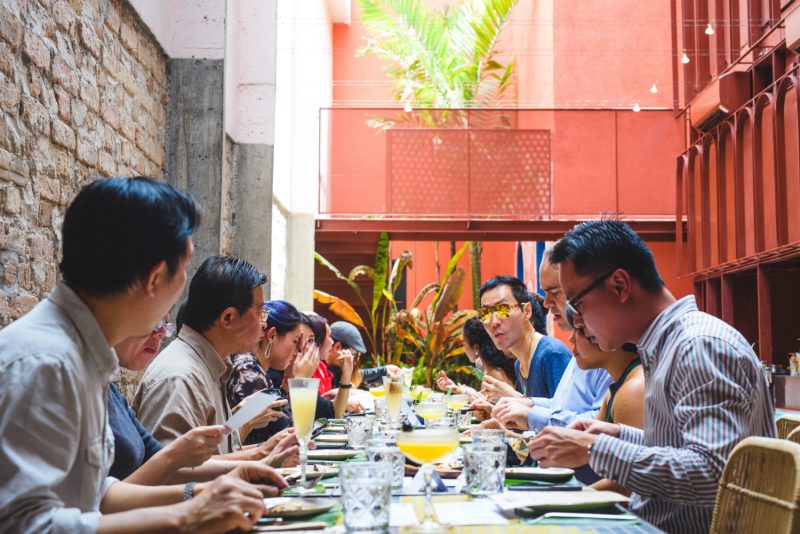 Nestled at the rising district of Chow Kit, Jalan Kamunting, Joloko KL was a phenomenal African-Caribbean eatery. Boasting an unpretentious facade painted in banana yellow, we were welcomed by a line of cactuses as we walked inside.
Upon entry, it was as if we were being transported to Mexico with a lounge decked in tropical decor and adorable wall murals. Adjacent to the lounge was where we had our dinner. Decorated with raw concrete wall, the dining area was lined by colourful mosaic tables and showered by the warmth of sunlight. The restaurant was simply the bee's knees.
Mount Gay Rums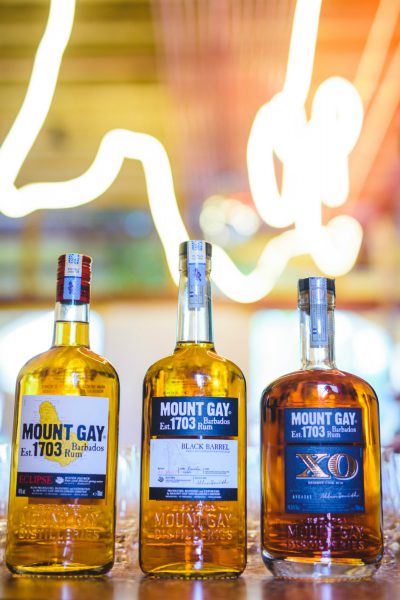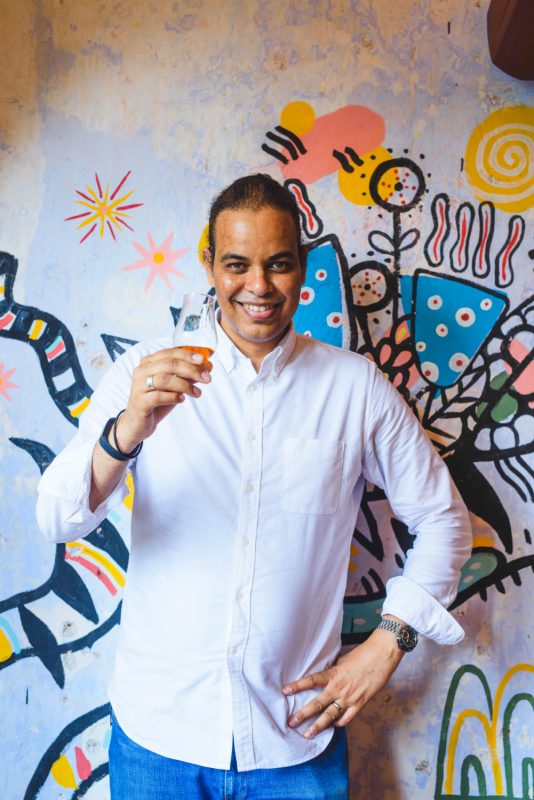 For our dinner pairing, we got to taste not one but three types of Mount Gay Rums. The first served to us was Mount Gay Eclipse. Brimming with floral and fruity notes, Mount Gay Eclipse unleashed the wonder of apricot, banana and vanilla that perfected by a subtle note of smokiness. We listened to the explanation of Miguel Smith, the Mount Gay International Brand Ambassador, on the notes of Mount Gay Eclipse while relishing in its wonderful taste.
Following that was the Mount Gay Black Barrel, which gave us a surge of excitement at first sip. The latest craft by Master Blender Allen Smith was a bold and spicy rum enhanced by the notes of spice, toasted wood and fruit namely oaky vanilla and sweet caramel.
Mount Gay saved the best for last as they presented to us the Mount Gay XO, the blend of finest spirits aged for 8 to 15 years that was rich, oaky and sharp.
The Food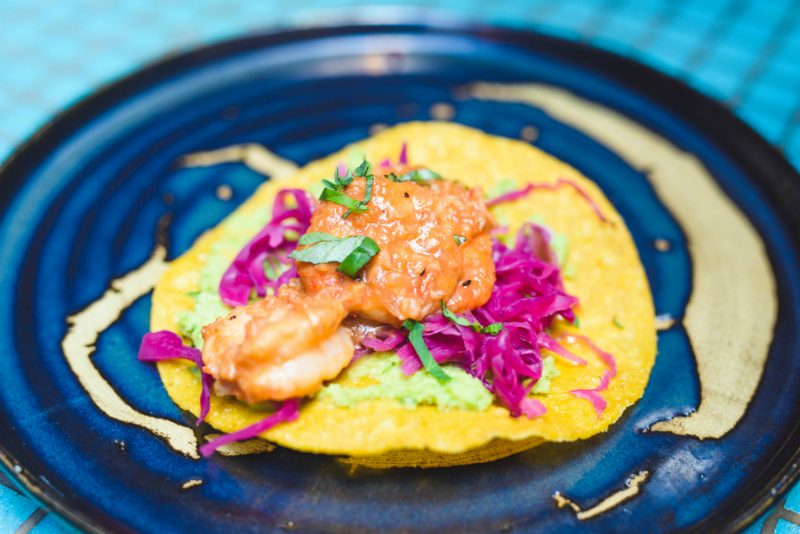 Our luncheon started with a savoury tortilla served with two kinds of dips – rich flavoured walnut hummus with pomegranate molasses and yellow capsicum with sweet chilli. The fresh and sweet dip enhanced by a dash of spiciness whetted our appetite for more foods.
For the appetiser, we had the guava glazed prawn tostadas, pickled cabbage and fava bean. Served with crispy tostadas, the fresh guava glazed prawns greatly intermingled with piquant fava bean dip, giving off a strong aroma upon the first bite. While the aroma still lingered in our mouth, we took a sip of Mount Gay Eclipse to further bring the intensity of aroma up a notch.
For the main course, we had chargrilled barramundi with rum-coconut sauce and vegetables. The perfectly-cooked barramundi overwhelmed our palate with the intense smokiness of rum-coconut sauce. Paired it with the bold and spicy Mount Gay Black Barrel, two robust tastes clashed together giving our taste buds a thrilling experience that we have never had before.
As for the dessert, we were offered sticky date pudding with burnt butter caramel and macadamia nuts. The opulent XO blend by Mount Gay emitted a strong aroma of ripe banana and toast when placed it near to our nose, and the aroma was complemented by the notes of vanilla, pastry and warm spice on the first sip.
Pairing it with the sweet sticky date pudding formed a perfect balance of pungency and sweetness.
For more information about Mount Gay rum, visit here.