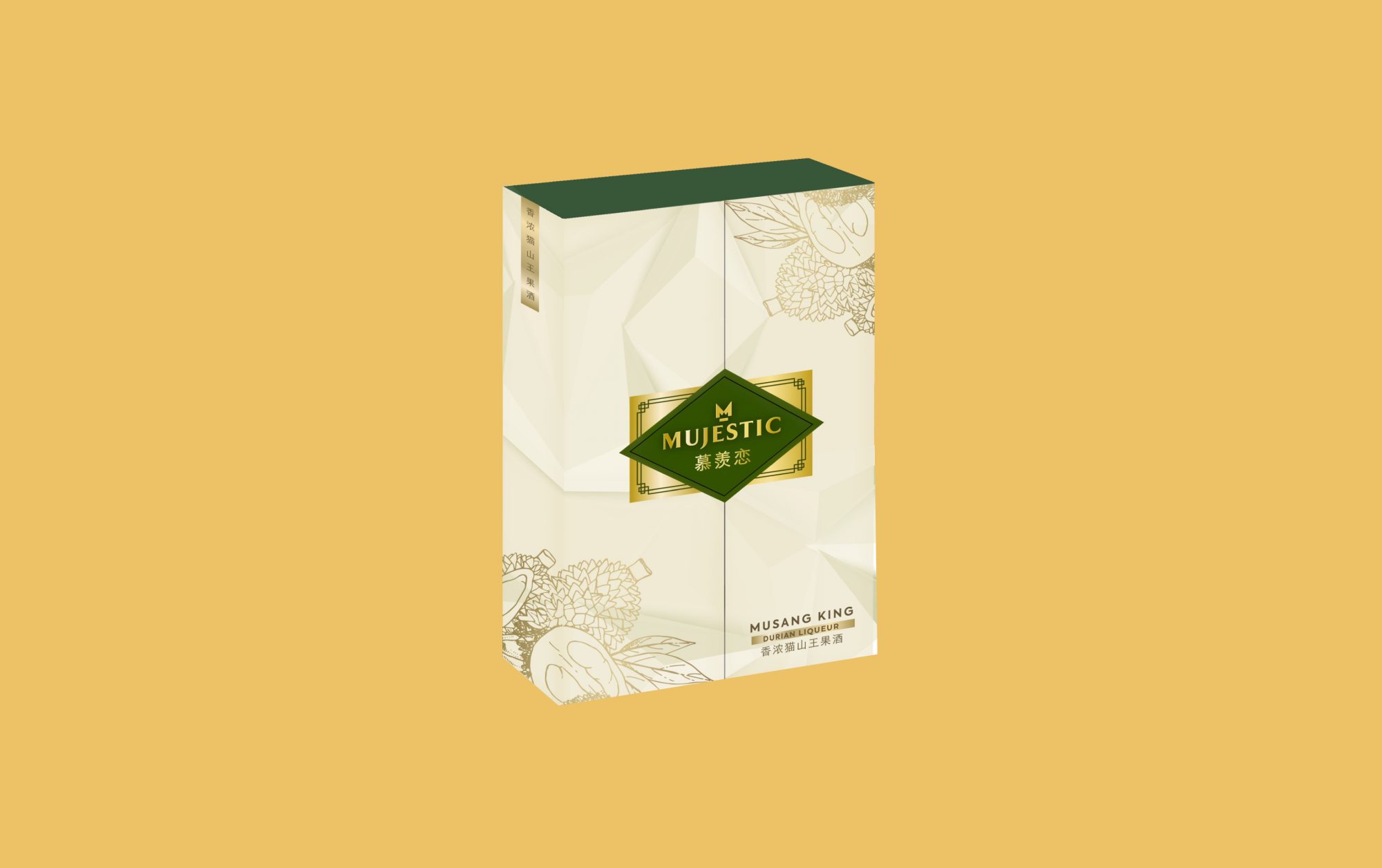 Luen Heng introduces Mujestic Musang King Durian Liqueur, an unconventional degustation for savouring "the King of Fruits". Having different nicknames like D197, Raja Kunyit and Mao Shan Wang, the Musang King is one of most coveted cultivar especially in China, thanks to its bitter-sweet flavour and butter-like silky texture.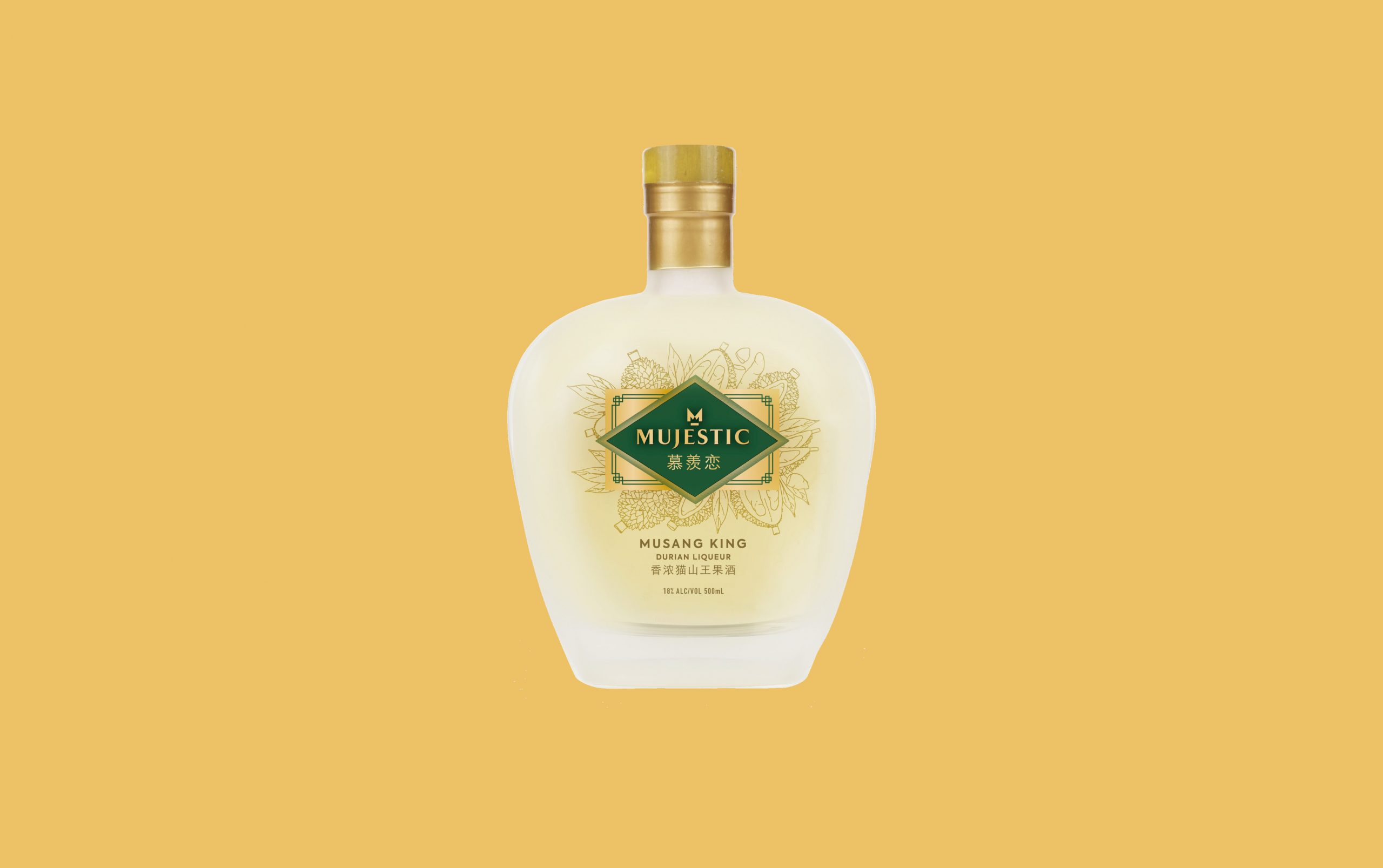 This particular fruit wine is made of Musang King durian varieties, primarily sourced from Pahang that is touted as "the durian capital of Malaysia" — where most of the world's Musang King come from. Crafted using latest technology and skills to encapsulate its rich flavour, the local-made wine is smooth and full body with lengthy sweet aftertaste.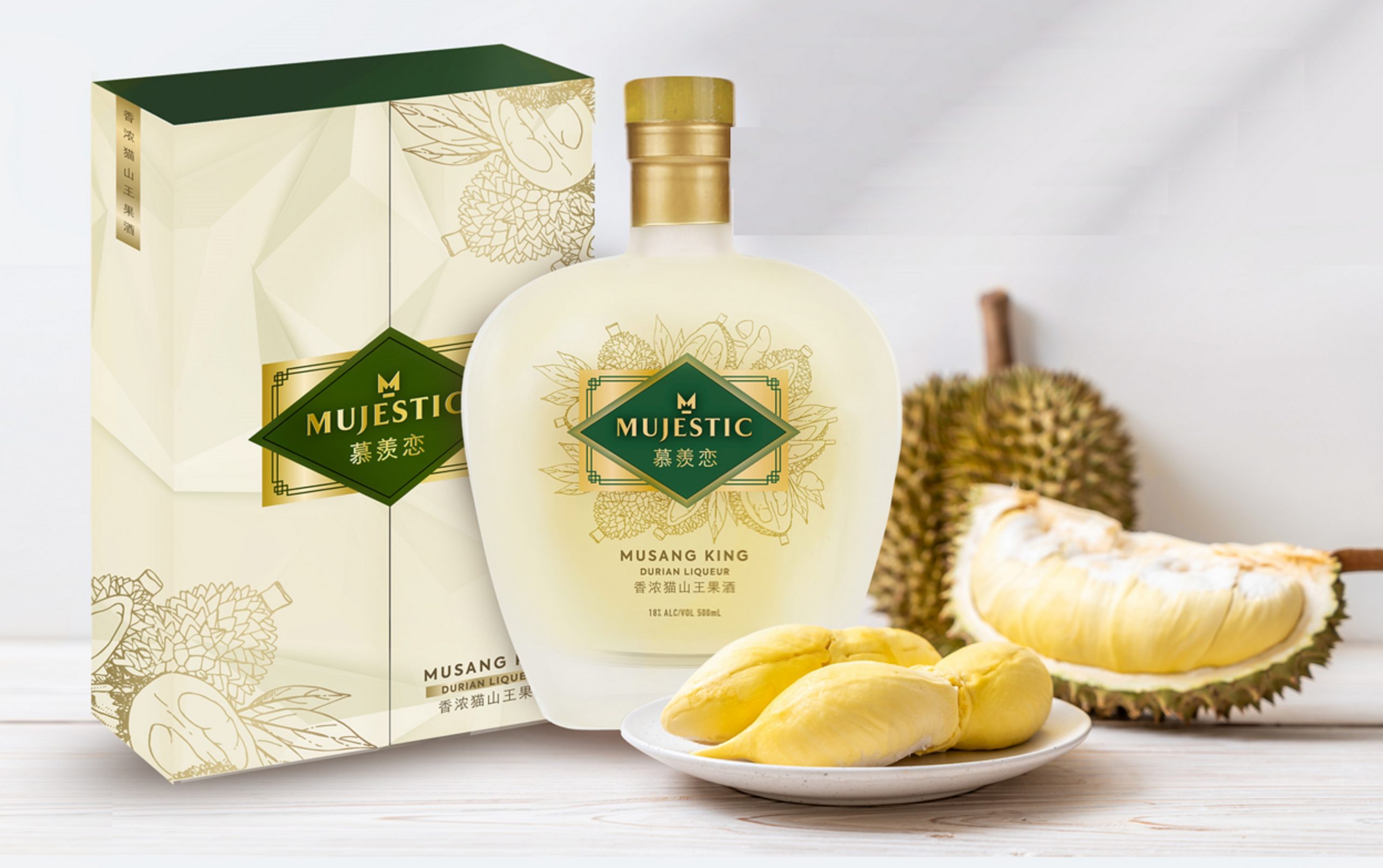 First started with a family-run business selling tobacco and groceries in 1956, Luen Heng F&B Sdn. Bhd. is now a reputable supplier of premium consumer products, offering the gamut of products like food, beverages, personal care and alcohol from all over the world.
Priced at RM222.80, the Mujestic Musang King Durian Liqueur in 500ml is best to serve chilled or with ice cubes.