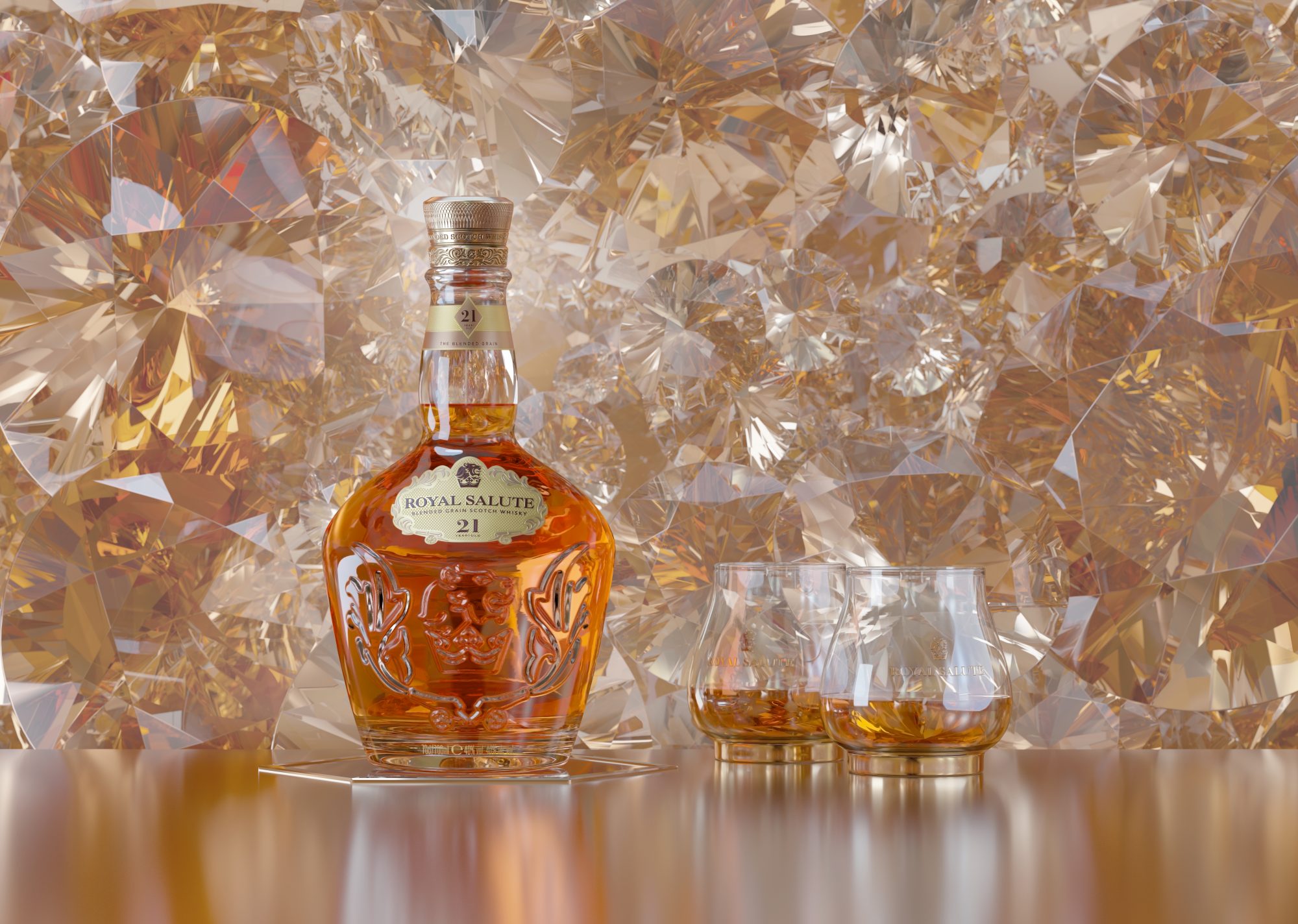 What does being 21-year-old mean to us? It signifies the coming of age when we get voting rights as a citizen or the (legal) time to down a dozen of spirits and dance the night away at the nightclub. However for Royal Salute, it is all about one of the greatest honours that highly-regarded entrepreneur Sam Bronfman has ever received. Paying tribute to the 16th-century old tradition that is still practised in many countries today, the Royal Salute 21-Year-Old The Blended Grain is an ode to the 21-gun salute, which was fired during the coronation of Queen Elizabeth II and is also a homage to the late Queen's birthday.
Since its debut in 1953, Royal Salute has gone leaps and bounds with new creations every year. Take the Royal Salute 21-Year-Old The Blended Grain for example. The remarkable alcoholic craft is a parade of the unparalleled art of blending. Combining the finest handselected grain whiskies — sourced from some of the most renowned and scarcest distilleries across Scotland — the brainchild of master blender Sandy Hyslop is crafted by undergoing a complex process that banks on considerable expertise to create its signature flavour and make a name for the Scotch whisky.
Like any other exquisite craft from the Royal Salute 21-Year-Old lineup, the Blended Grain is aged predominantly in American Oak casks for a minimum of 21 years. Recalling a summer vacation charm with the beguiling golden glow, the Royal Salute 21-Year-Old The Blended Grain unleashes sweet and delicate notes of peach, red apple, honeycomb and vanilla upon first breath. Taking a sip reveals a burst of saccharine taste complete with soft caramel, juicy apricot, lush hazelnut and indulgent white chocolate, followed by a long and smooth finish. The amber gold-coloured Scotch whisky is encapsulated in a transparent glass flagon decorated with matching gold-coloured details.