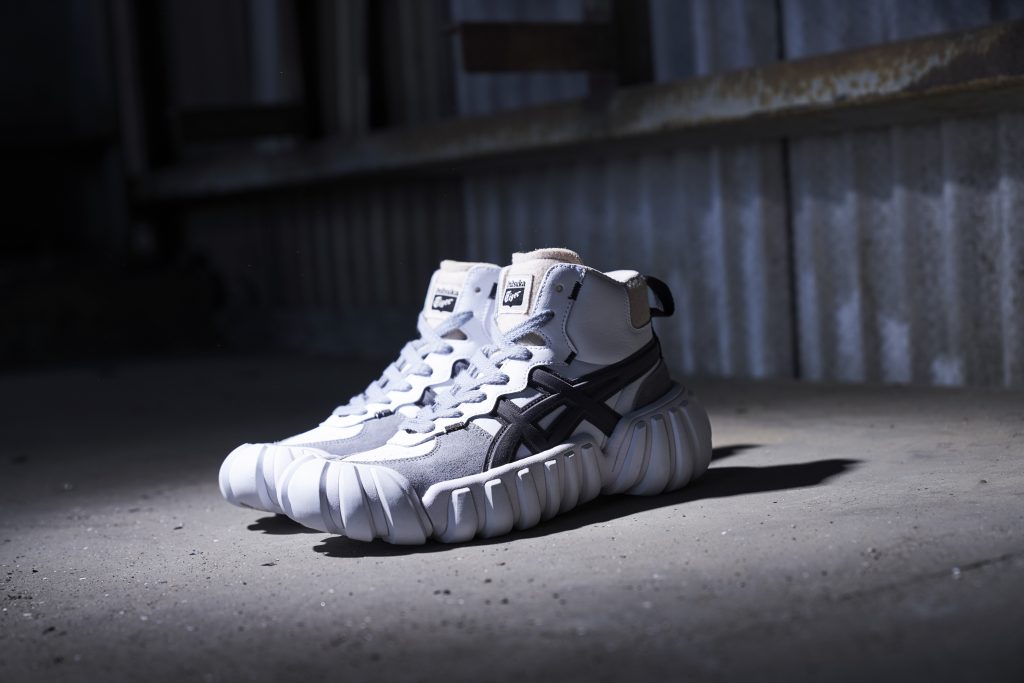 Established in 1949, Onitsuka Tiger is known for its prowess in making exceptional sports footwear and creating Delegation shoes for Japanese Olympic team. It was then relaunched in 2002 as a sports fashion brand and now, under the helm of Andrea Pompilio, the brand slowly morphs into a megabrand with its distinctive styles and remarkable Japanese craftsmanship.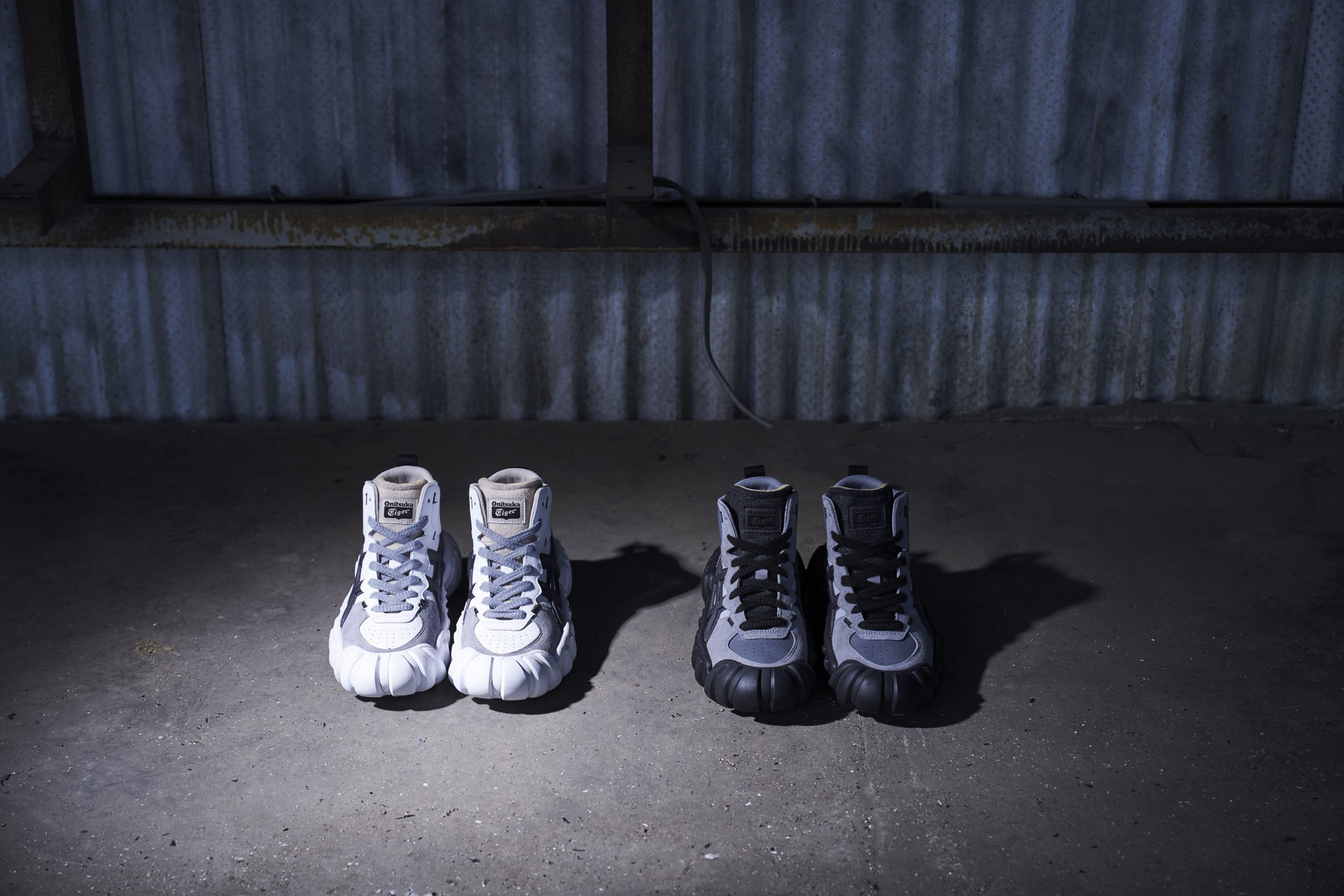 Following the launch of P-Trainer, P-Trainer Knit and Big Logo Trainer 2.0, the Japanese shoemaker continues to deliver excitement with two new designs: the Dentigre LL and HMR Peak. Interpreting their very own chunky sneaker, the Dentigre LL combines sneaker design with elaborated terrain tread, featuring high top, mixed-media upper with felt shoe tongue. Available in piedmont grey/graphite grey and white/graphite grey, the shoe is not only one with great style, but also one with maximum comfort. It is incorporated with Flytefoam Propel, Ortholite X40 and Fuzegel technology for the extra comfort that you need. An alternative low top version is available in grey, peacoat and green.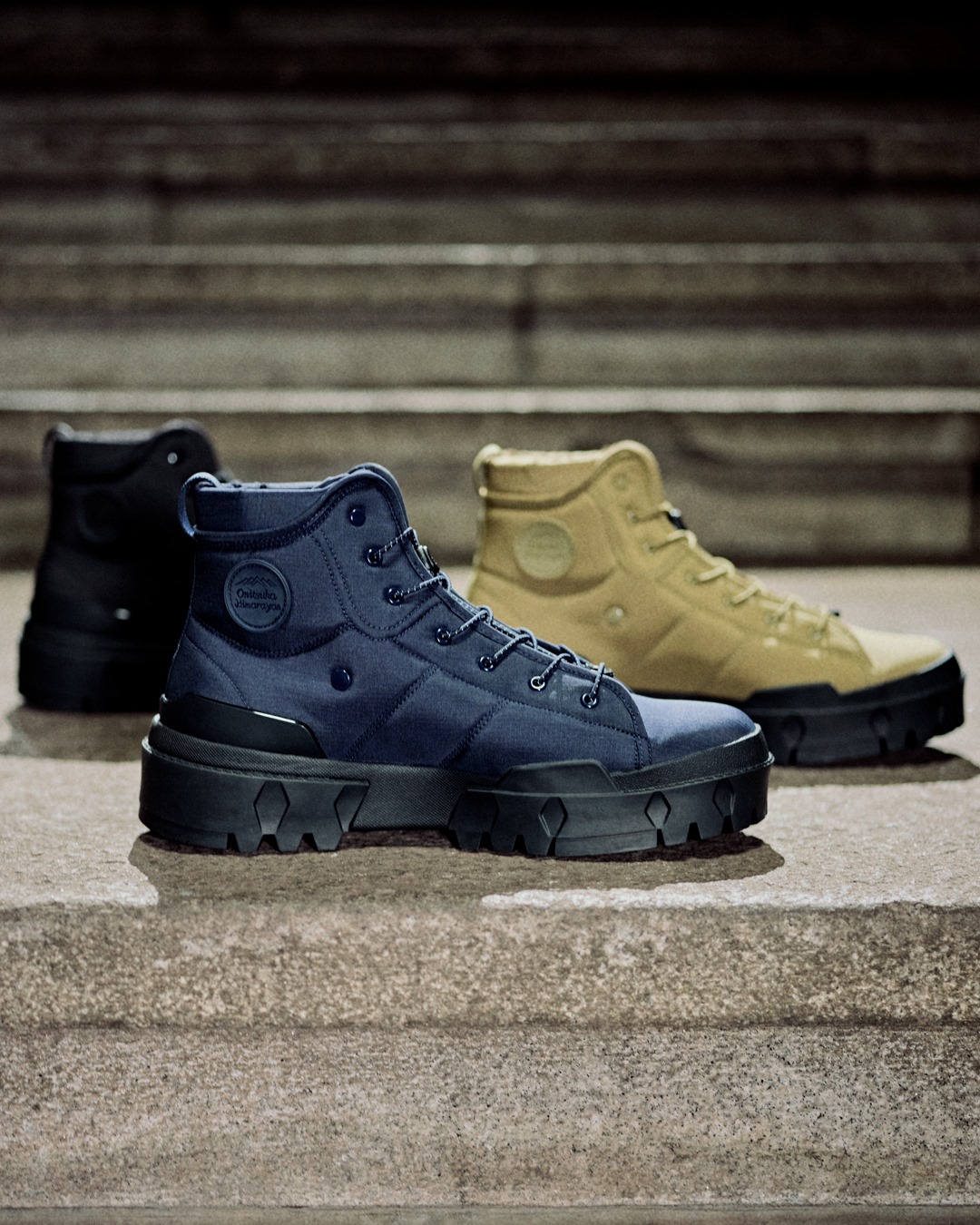 If you are looking more than just style, the HMR Peak is the one for you. First introduced in 1966, the Himarayan Peak trekking shoes mixing design and functionality gets a modern update in high-cut HMR Peak G-TX and low-cut HMR Peak LO. The classic footwear is endowed with a robust upper and a functional rugged sole, enhanced with Fuzegel technology for extra cushioning and wet grip rubber for slip prevention. Available in black, smog green and orange mantle, the HMR Peak LO is finished with Japanese high-density nylon while the HMR Peak G-TX is crafted with waterproof Gore-Tex fabric with the options of black and rover.
The Dentigre LL, HMR Peak G-TX and HMR Peak LO are available at select Onitsuka Tiger stores and online.