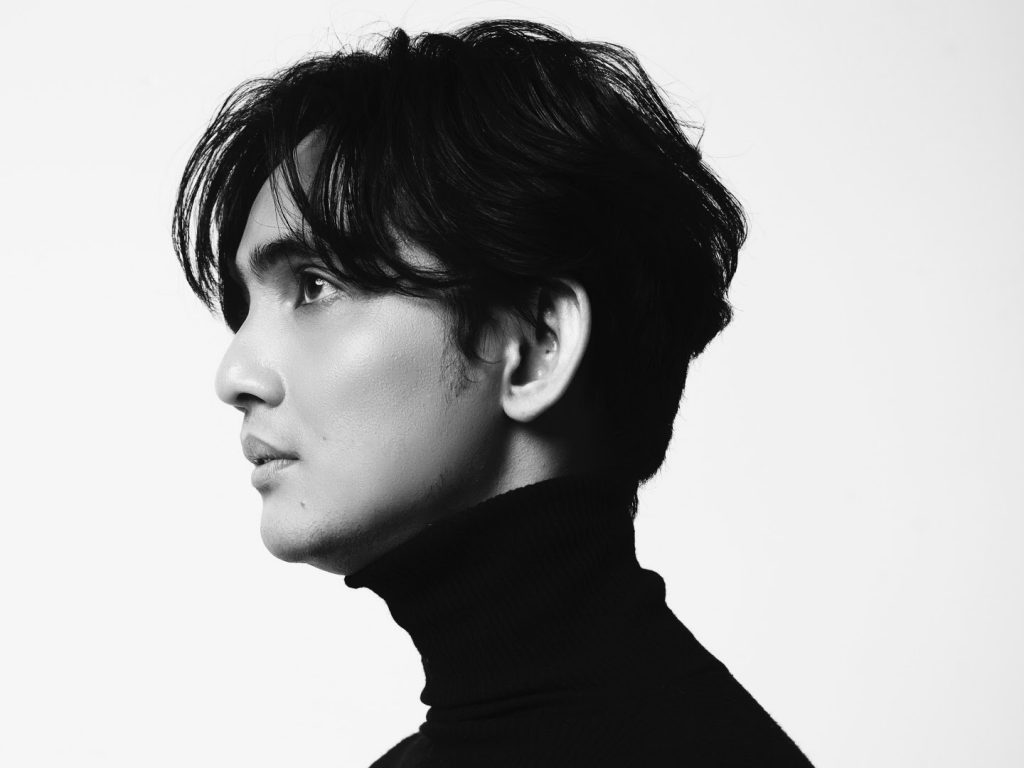 The discussion about eco-conscious in fashion has reached boiling point. Most international brands – from luxury to fast fashion – have now taken their individual initiatives and alternatives to meet the demand for eco-friendly retail grows, and we are proud to say the local fashion industry is not lacking in this concern. We sat down with Hatta Dolmat, the first Malaysia's designer who has created a full range of ready-to-wear collection made with recycled materials to talk more on his latest eco-friendly ensemble as well as his vision for Malaysia's fashion scene.
You started including sustainability in your design a few years ago when you created pouch bags from fabric remnants. How would you describe your relationship with sustainable fashion?
I stumbled into sustainable fashion in an unconventional way. When I created the Beetle pouch bags out of fabric remnants,
it was not because I wanted to step into a new foray of sustainable fashion but instead to clear up the leftover fabrics from my previous collections. I also didn't want to simply dispose them because they hold a sentimental value to me, and this process has been going on for almost every season, where I will create something new out of the fabric offcuts. After a while, I started to realise that the initiative that I have taken has led my brand into the sustainable fashion practices. Since this is where the industry is heading, I think it makes sense for me to expand on this area.
How did the idea of creating a full collection using recycled materials come to mind?
I think the subject of sustainable fashion has been on everyone's lips for quite some time and to date many international and major fashion houses have amped up their operation to be more eco-conscious. And the fact that the local fashion industry was still in our bubble back then, albeit the striking of textile pollution I knew that I had to do something to highlight the issue. So, I did some extensive legworks on sustainable fashion – from the materials to the design process to the technology used in the production – in order to create a full ecological ready-to-wear collection.
What does it mean to be the first local fashion designer to introduce this approach to the Malaysia fashion industry?
It means a lot to me because I feel like as a fashion designer, I am not just about creating and designing clothes, I am also responsible to each and every process of my creation – from the fabrication to the production to how it goes to my customer to how it is worn and disposed, as well as the impact it brings to the environment. Also, looking at how bad the fashion industry has contributed to the environmental pollution, I believe that it is also my job to spread awareness about how crucial this issue is to everyone. I am thrilled to be among other fashion entourage in helping to slow down the repercussions we have brought to the nature.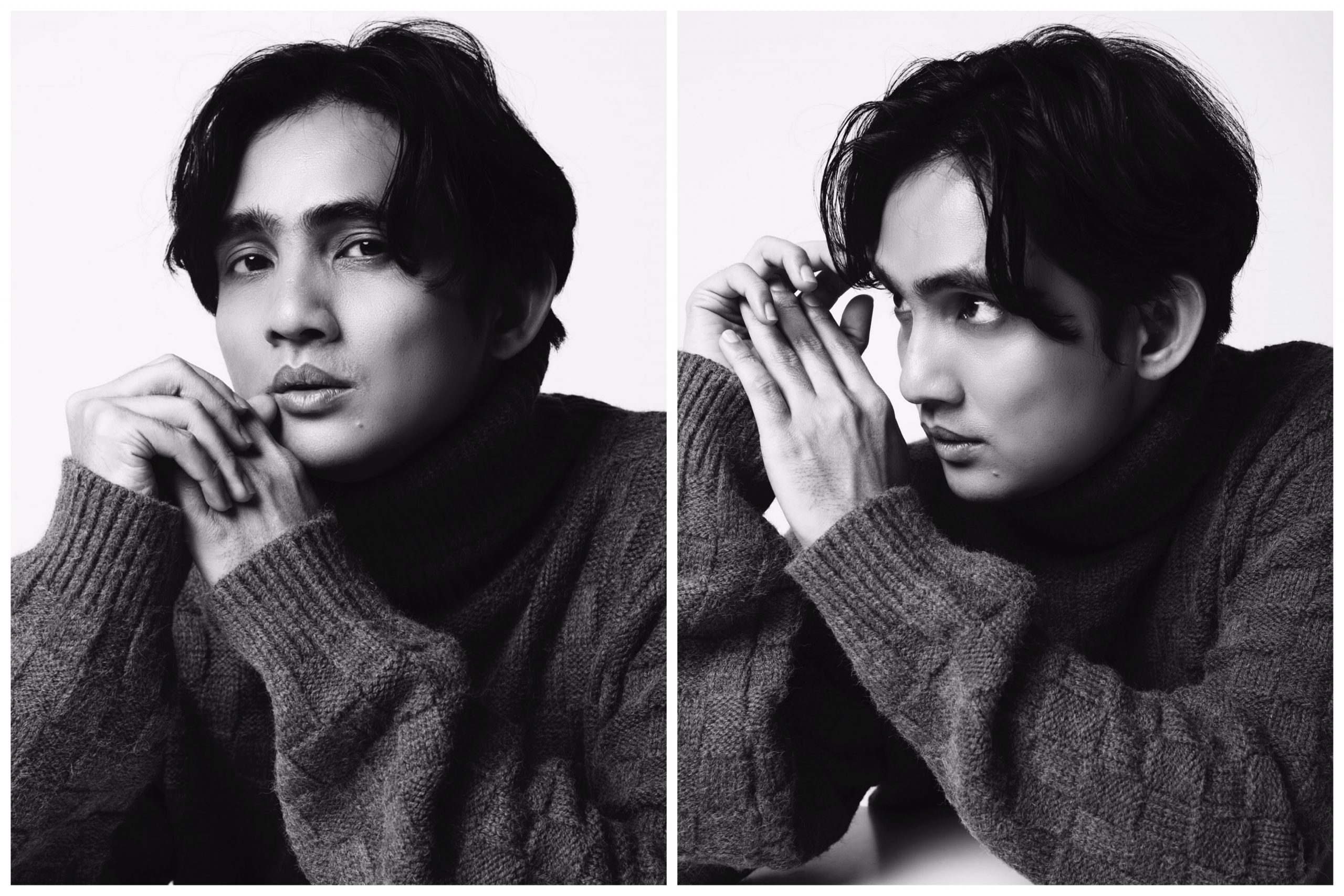 What have been the biggest challenges?
I think the toughest challenge for me and my team was when we have to experiment with the fabric. It took months for us to learn and understand how the material works. The thing is RPET (recycled polyester) is made up of different percentage of polyester yarn and organic fibre for every metre, and it gives different colour treatment when we mixed up with the shades that we have formulated – sometimes the colour turns out to be just the way that I want it, and other times it is either too dark or too light. So, we had to go through the "try and error" process for quite a lot of times.
How do you select your production partners – and what do you want your customers to know about the process?
The HD Monogram RTW Sustainable Collection is more than just another season's ensemble by Hatta Dolmat. It is meant to create awareness to the society on how plastic waste has adversely affects the environment. Also, since this is one of my most major projects, I want it to be very much thought of and to have an amazing team behind it. So, the first thing I did was getting an accurate data about textile and plastic wastes as well as their management in Malaysia, and this has brought me to work closely with SWCorp to obtain this information. Next, I approached Kloth Cares in which is the only company in Malaysia that supplies RPET fabrics, accredited by MyHijau and Malaysian Green Technology Corporation (MGTC) to work with us to produce the recycled fabrics.
How do you balance eco-friendly fabrics and thoughtful design, while keeping everything at a reasonable price point?
People might think that recycled fabrics are expensive and difficult to obtain, but certainly they are not. They can easily be sourced in Malaysia and easy to work with once you got the formula. This has given us the opportunity to promote sustainable fashion at a reasonable price without compromising our thoughtful designs.
View this post on Instagram
Apart from the sustainability approach, how is your upcoming collection different from previous ones?
To me the collection marks as a new venture for the local fashion industry to explore more into eco-friendly fabrics and materials, and I think it's about time that we do that as sustainability is the future of fashion.
You will also be presenting your latest collection digitally via HurrTV. What is your take on going digital?
I'm personally looking forward to my first digital presentation, in collaboration with KLFW and HurrTV. The atmosphere is totally different and somehow it excites me as it opens a new way to fashion presentation. I believe the world's current concern has slowed down the whole movement within every industry. As in fashion, it leads us fashion designers to think twice before producing or creating something that is very extravagance but turns out no one is interested to buy it due to the fact that fashion is not essential for now. So, we have to think of other ways to make fashion more noticeable and easily accessible, and going digital is one of the significant ways.
You have released a miniseries documentary on YouTube that highlights the process of assembling your sustainable ready-to-wear collection. What do you wish the viewers learn from it?
The special documentary portrays the journey of me and my team in producing and assembling a sustainable collection in efforts of slowing down the perturbing waste management issues. In a way, I hope that the miniseries will educate the society that each of us plays an important role to make the world a better place to live in. For us at Hatta Dolmat design house, we hope that our contribution will encourage everyone to be more eco-conscious and start practicing sustainable living. I also wish this can be some sort of encouragements to other fashion designers out there to be more ethical when it comes to creating and designing clothes.
In your opinion, do you think that people's values on sustainability have changed in recent years?
Absolutely yes. I think people have become more aware on how bad the fashion industry has contributed to the environmental pollution but ironically, they can't stop themselves from buying clothes. Although the chances are not everyone is practicing sustainable fashion, but most of us have started to buy clothes that are made from recycled materials. On that note, I hope HD Monogram RTW Sustainable collection will provide more arrays of beautifully crafted designed clothes that are not just about glam and glitz but also as an initiative to save our mother earth.
Your custom pieces have been worn by the likes of Yuna, Fazura and Naim Daniel. How will you implement the same sustainable approach into your bespoke designs?
For custom pieces, it really depends on what the clients' requests. However, I also have the authority to suggest what's best for them and I think for now I am all about being responsible to what I am doing. As I mentioned earlier, fashion designers need to take in charge of every process and decision they've made in creating their designs. So, I would say you'll see most of my pieces after this, either ready-to-wear or bespoke, playing with the idea of eco-conscious.
View this post on Instagram
What revolution do you hope for the fashion industry?
I hope that our local fashion industry players will soon break out of the bubble and start to be more responsible towards what we are doing. It's never too late for us to change the way fashion is perceived and show the world that we too care about our nature, and this is impossible to be done alone, thus we should move collectively.