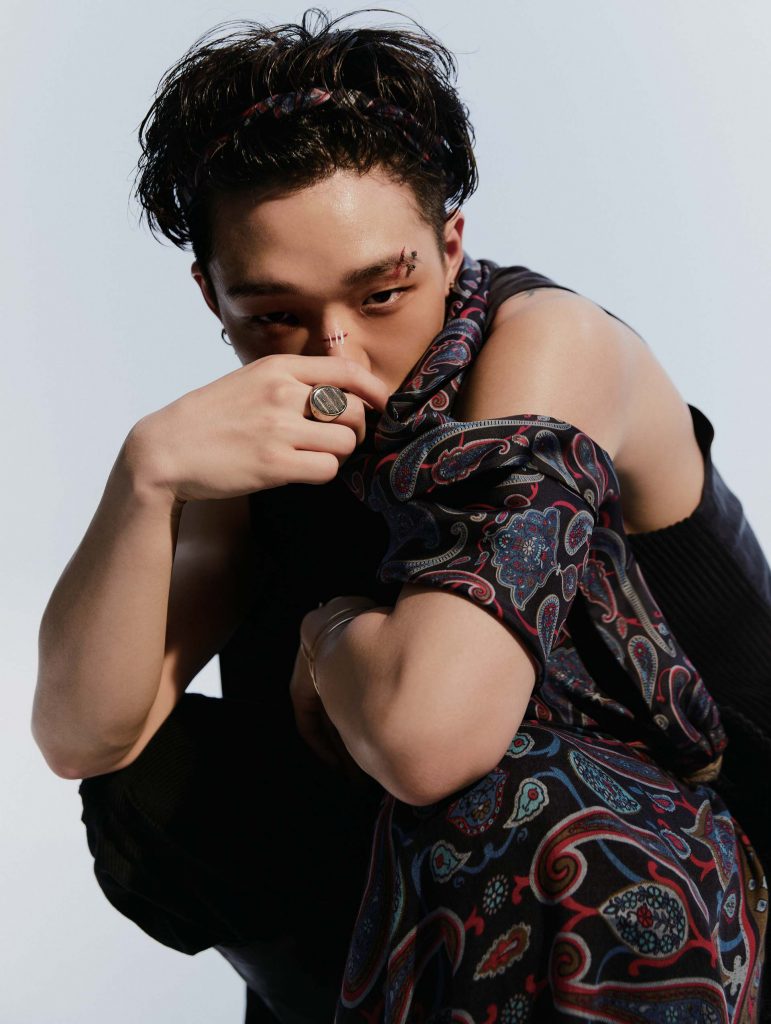 If an artiste measures his passage of time in music albums, it is hard to believe that iKON's Bobby is a mere 24 years young. He went to Korea in 2011 and the young Korean made his debut together with iKON in 2015. Since then, the South Korean boy band has released a warm-up single, a debut half album, a double digital single, two original albums, three EPs, a single album, two singles and a repackage album while Bobby has released a solo original album. "i DECIDE", iKON's newest album release this year is the next to be added to Bobby's discography. The five-track album features a range of styles that was challenging to put together as Bobby shares the difficulties the group experienced.
"It's been a long time since we released our last album, so working on this one wasn't easy," says Bobby, "We really had to keep in tune as a group while we worked on our music. But all in all, I think it came out great and I'm very proud of our work. I really enjoyed getting together with the boys and spending time throughout the day. It's been over a year since our last album. I also miss performing on stage, it's so much fun."
As with all K-pop groups, no release is complete without music videos. Getting the sleek choreography and sharp transitions were a bigger ask for Bobby and his fellow mates as he confesses it was harder to nail compared to recording the songs.
"It's really hard for all six of us to synchronise and dance as one," he shares. "We are extremely thankful to our fans who have been waiting for this new album," shares Bobby, "We would like them to know that, just like our song title, we would dive into doing anything for them."
"The scent that falls over every place the winter winds blow through / the moonlight is used as a spotlight as it shines over only the faded memories" reads the first two lines which happens to be Bobby's favourite track in the album.
"I was with him [Donghyuk] throughout the process, and seeing him produce the track made me very proud. I love that song and it is my favourite track of the album!"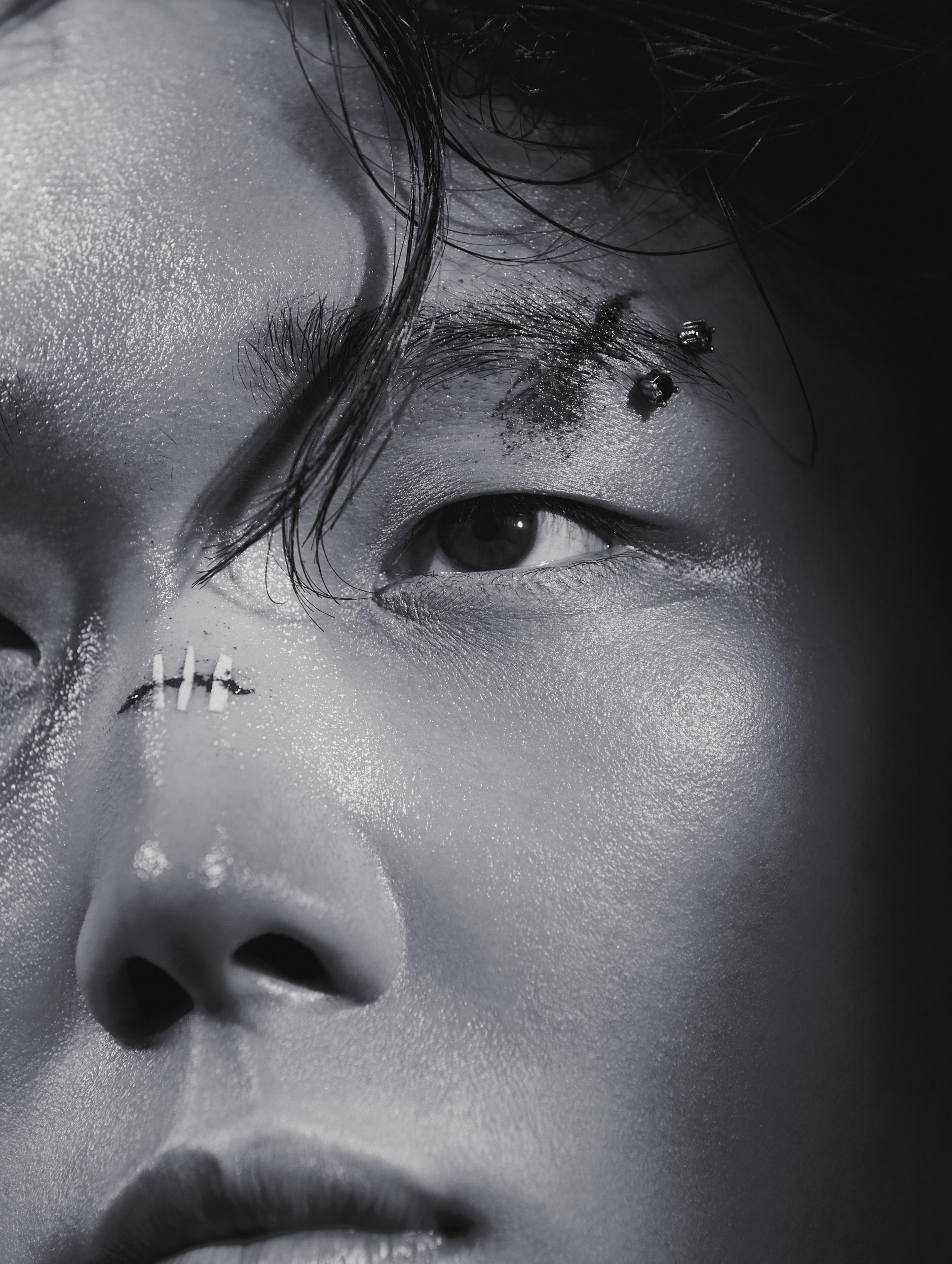 Born as Kim Ji-won in Seoul's Seodaemun district, Bobby's childhood was unlike other South Korean kids — he relocated to the American state of Virginia when he was in fourth grade. Bobby had to adapt to the change in environment and culture. One of the biggest lessons Bobby took away from his american childhood was diversity and equality as he pointed out America's melting pot of cultures and people.
"Growing up in the United States with people from all over the world made me realise that people are the same regardless of their differences in race. I believe there should be no discrimination. Fame is also crucial, but there is nothing more important than seeing my family comfortable. It made me strive to work harder for them."
"They [family] are the purpose of [my] life and is one of the main reasons why I became a singer. My parents don't like to see me having a hard time, so they are always telling me to take some time off and rest." His first stint came when he auditioned for YG Entertainment in New York in 2011.
Using his voice, he managed to pass the audition. Everything that followed was a whirlwind.
"I don't quite remember my life before becoming a K-pop star since I started at such a young age," says Bobby when asked how life has changed since becoming one. "But one thing for sure is that I am receiving a tremendous amount of love which I am so grateful for. It's been a journey full of love."
The rigours of being a K-pop star are well documented as artistes are put through intense vocal and dance training.
"My days were spent practising with no weekends off but the most difficult part was being separated from family," shares Bobby as he had to return to South Korea alone after his successful audition. "I try my best not to think too much about the pressure and stress of the work. I usually have the TV on, even if I'm not watching it. I also play games and to keep my mind off of things. Looking back, everything was worth it no matter how long, hard and difficult the process [of becoming a K-pop star] was. It was a dream to build a career to support my family and I fulfilled it!"
Despite his busy schedules, Bobby makes time for animations as he professes his love for the creative, youthful and colourful genre.
Apart from the fun and happiness he gets out of watching them, it helps Bobby conceptualise new ideas and visuals for iKON's albums. Getting inspiration for his musical projects is slightly different for the rapper. Eureka moments happen spontaneously from various sources — it could be from friends or a film.
"When inspiration strikes, it comes instantly. As for the musical process, I try to write about it whenever a melody comes up in my head. I try not to be limited by rap although I'm a rapper," says Bobby about his music style. "I enjoy listening to various genres. The different types of music broaden my spectrum."
One artiste that bobby indulges in these days is Oliver Tree — the multi-hyphenated American hailing from Santa Cruz, California who shot to fame with his song "When I'm Down".
"Ultimately, I want my music to bring comfort to listeners and give them energy. I hope it does more than just bring enjoyment, but to give courage to my fans."
Credits:
Photography: Kim Heejune; Styling: Seo Gayoung; Hair: Seo Jinkyung | Blow Inc.; Grooming: Kim Busung; Photography Assistant: Kim Hanna, Kim Sujin, Yang Myungjun; Styling Assistant: Yu Neunghan, Kim Seoyoung, Jeong Boa; Production: Will Kim | MAXPERIENCE (MPE)
By Asaph Low. This story first appeared on mens-folio.com.