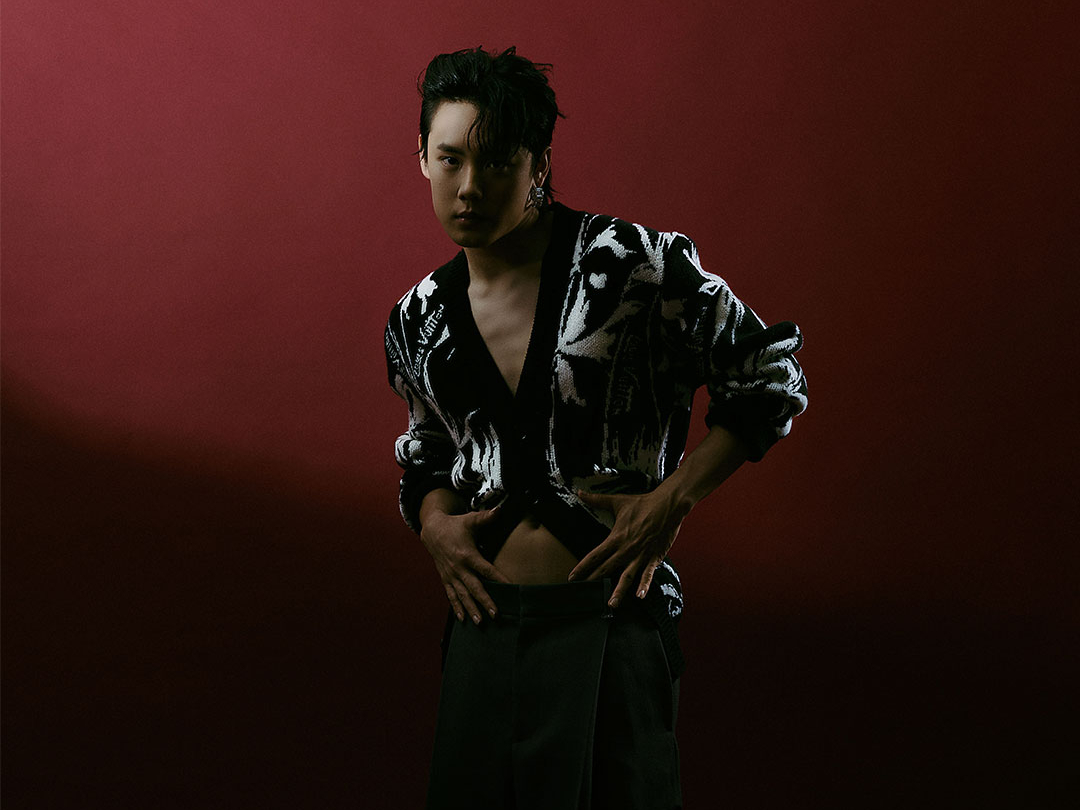 Pictured above: Louis Vuitton Wool knit cardigan, wool pants, leather boots
The true mastery of martial arts lies not in aggression but in the union of serenity and passion. Meet Alton Ang, who effortlessly merges the art of combat with the depths of his emotions. Unveiling his genuine self to the world for the first time here, Ang remains unapologetically aligned with his innermost truths both in the public eye and within his soul.
How has your day been so far?
Thank you for having me! I'm a bit tired and sore from training, but it's just another day. I've been looking forward to the interview though, and have been practising the answers in my head.
It must have been tiring. What does a normal day look like for you?
A lot of training has become a part of who I am. It's hard to describe myself nowadays without bringing up Wushu (Chinese Martial Arts). In between, I go for shoots since I model, but fashion is still something very fresh and new to me.
Sounds packed. What do you do on your off days?
When I do have time, I need it all for me — meditating and listening to some music. I would say I'm a very relaxed person. I like things that are calm and bring me peace. Hold on; I just realised I'm describing my bed. [Laughs]
There are not a lot of people out there who can say they are an expert at martial arts. What drives your love for the sport?
Oh, my curiosity. Like every other little boy, I was a fan of action movies when I was a kid. But I thought watching was not enough. I wanted to fight. I started attending classes at 12, and now here we are.
After 10 years, what would you say was the hardest part of your career?
My job takes a lot of physical work and mental work; learning how to build a wall for my mind and emotions was extremely important in staying consistent. It was hard at first, especially because I started very young, but I know better now with time.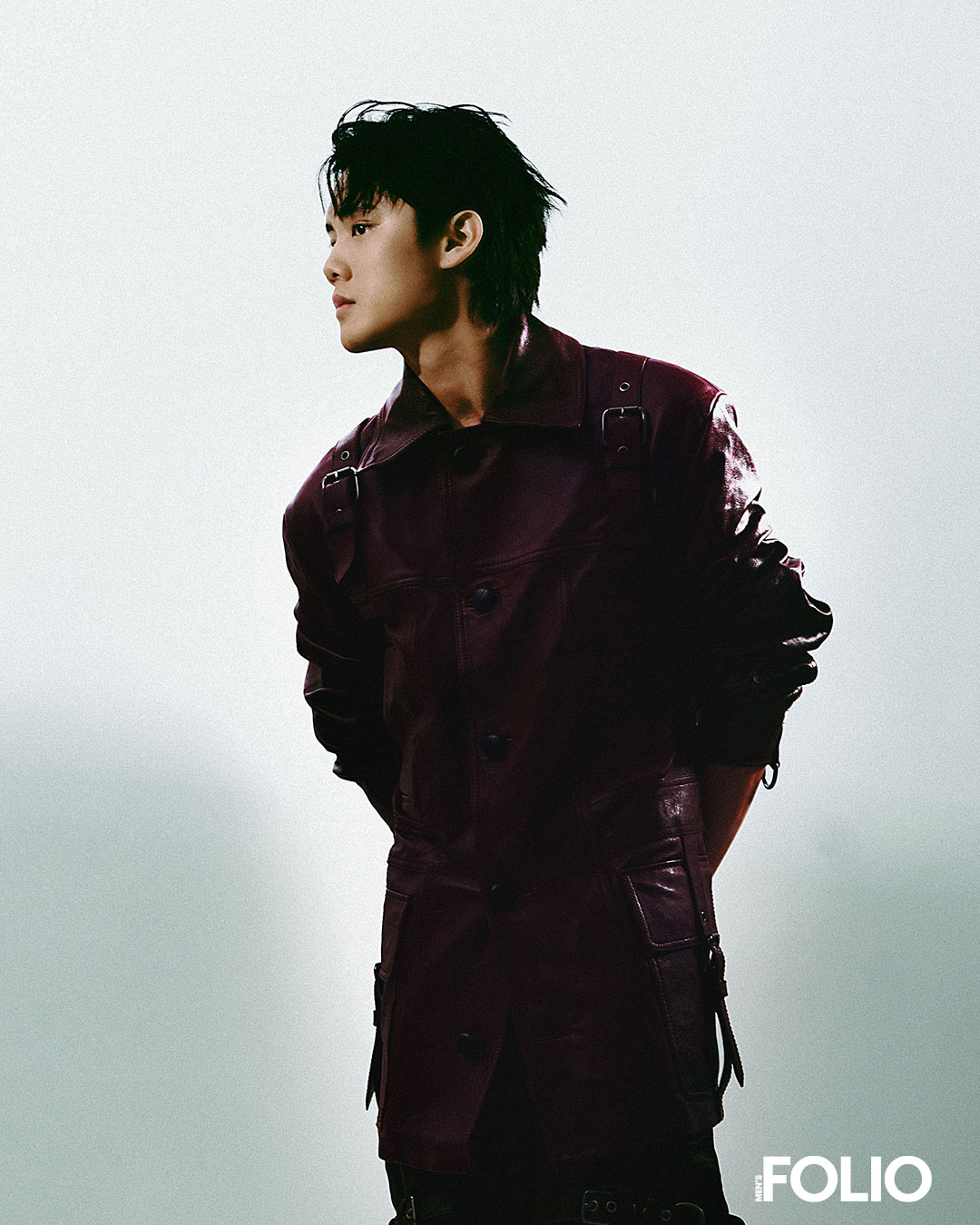 Coach Leather jacket, leather shorts
Are you a risk-taker or do you play it safe?
During games, I play it safe. I think I carry too much responsibility to be impulsive, but I'll take risks in life because I love challenges too much. When things are easy, it's boring for me. What's life without a lot of action? Am I right?
On days when life feels heavy, what brings a smile to your face and boosts your energy? Simple things bring a smile to my face — music with good vibes, people with uplifting energy and cafes with a lot of colours.
Describe your perfect day then. How would it look?
[Laughs] A day spent sleeping. I really do need a break right now; that with a combination of good food for breakfast, lunch and dinner. It might sound boring, but that's everything to me.
What is your life goal? Anything you are striving to achieve?
I'm an athlete. Of course, I would strive for a collection of gold medals. I want to do the best for the country and get more people to fall in love with Wushu.
Before we end, tell us one good trait about yourself.
My confidence, it's one of the traits that kept me going. I know I'll make it someday, even if it's a long path from where I am. One just needs a lot of persistence, patience and passion. I can't wait to see where I am the next time we talk again.
Photography Herbe Yap
Styling Izwan Abdullah
Grooming Rachel
Hair Keith
Styling Assistant Liew Hui Ying