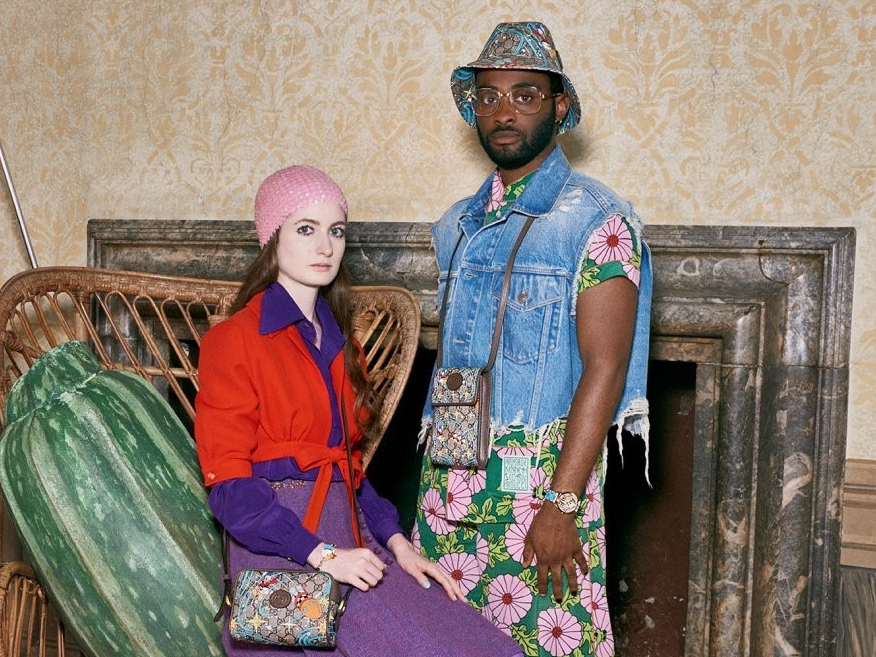 Gucci creative Alessandro Michele's fascination with old world and anachronism is as well-known as his obsession with pop culture namely Disney Characters where he has cast Mickey Mouse, Three Little Pigs and Donald Duck in his fashion tales for the Italian brand.
Following Gucci Men's Spring/Summer 2017 collection, Michele once again taps the Disney's Donald Duck to front a selection of items from its Epilogue Collection, bringing the whimsical Donald Duck world to its Gucci gang.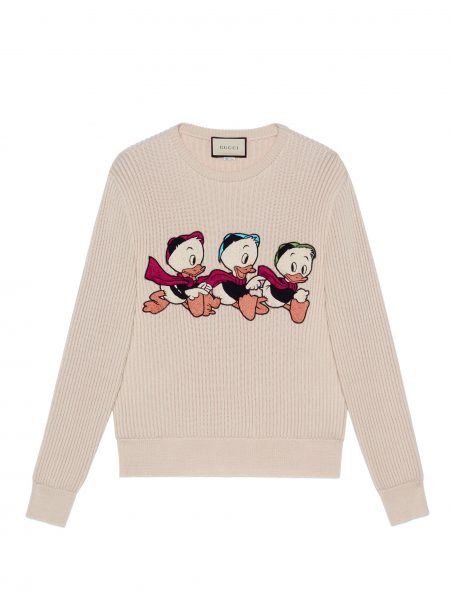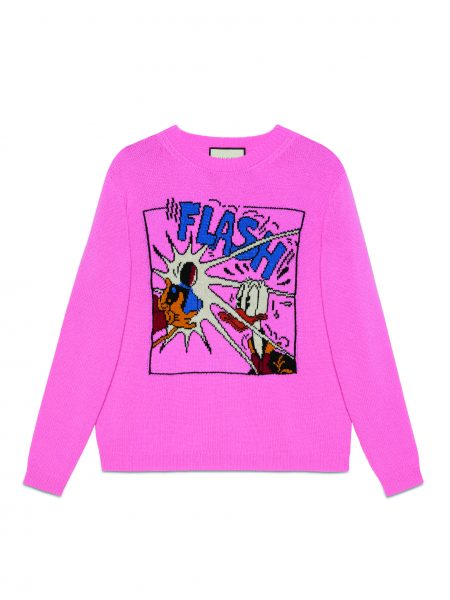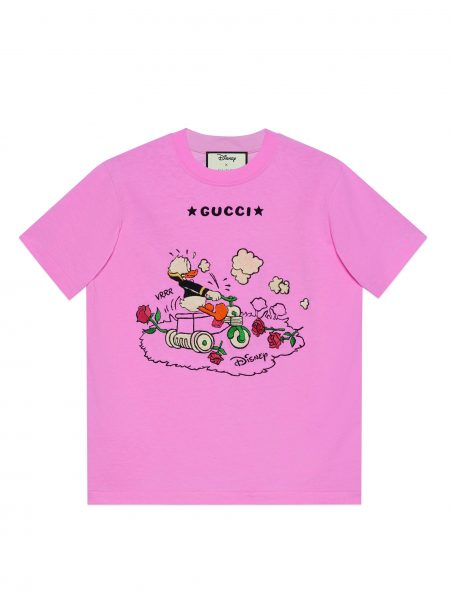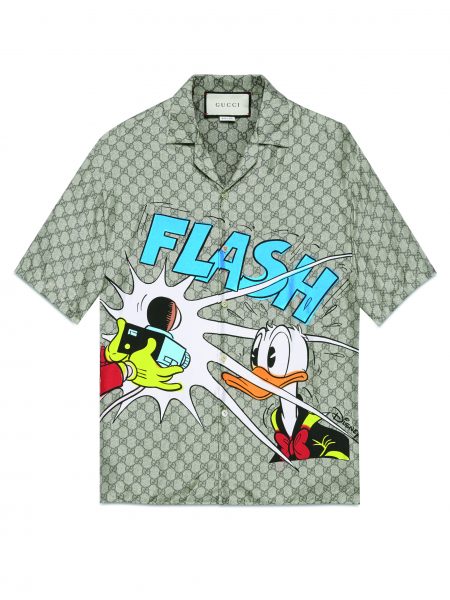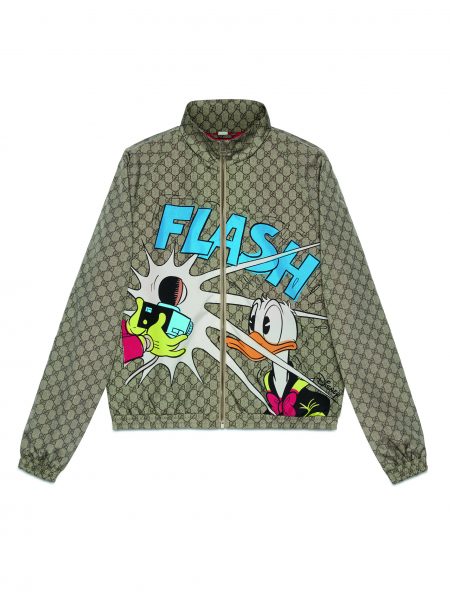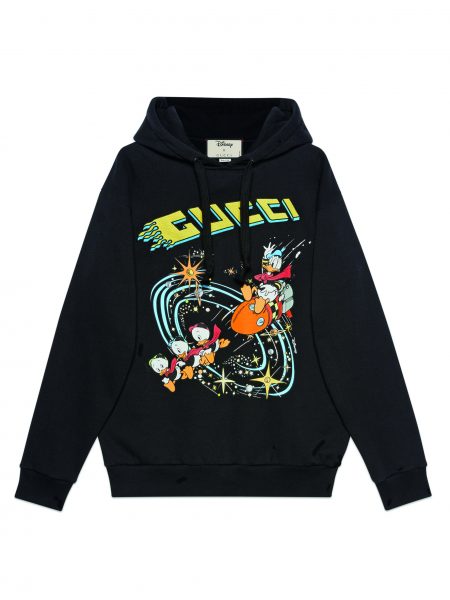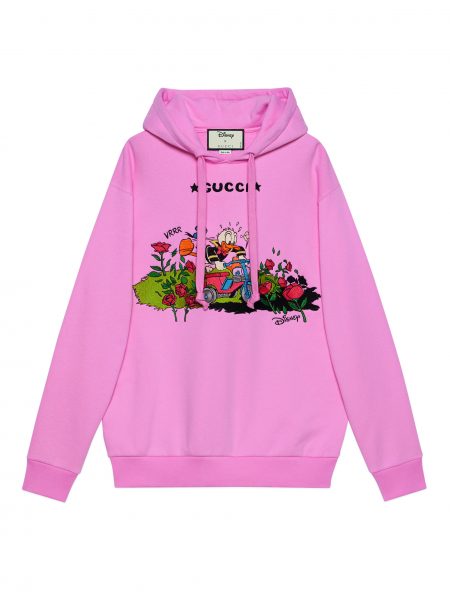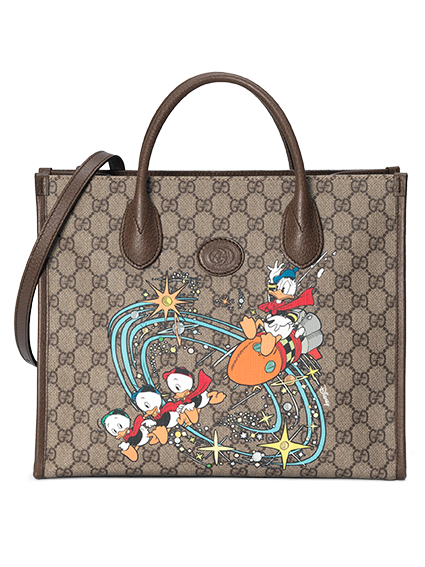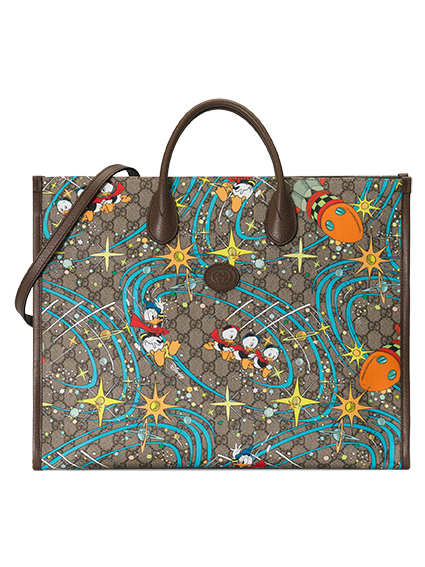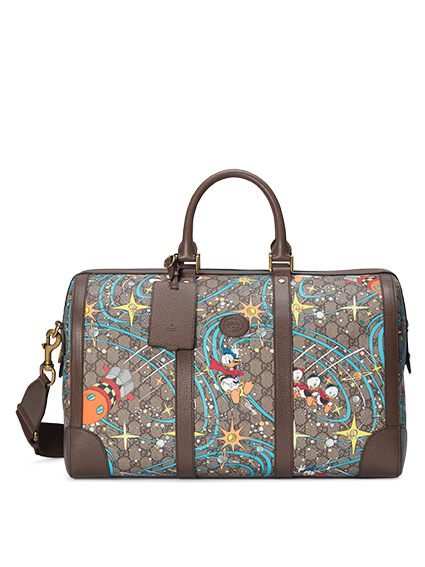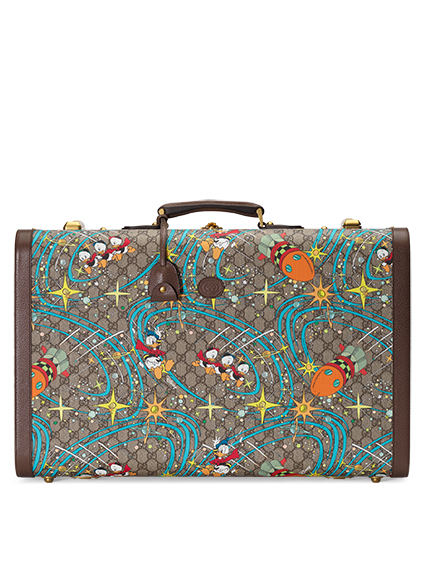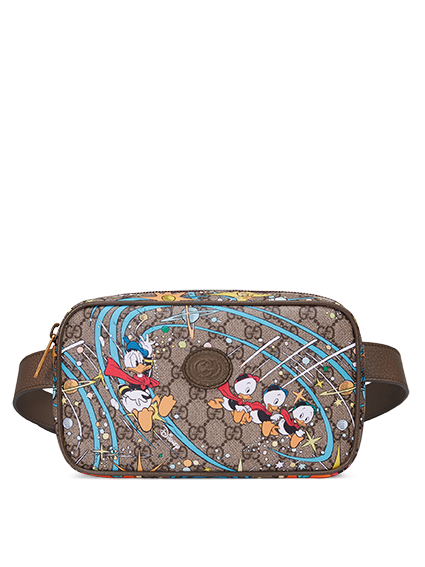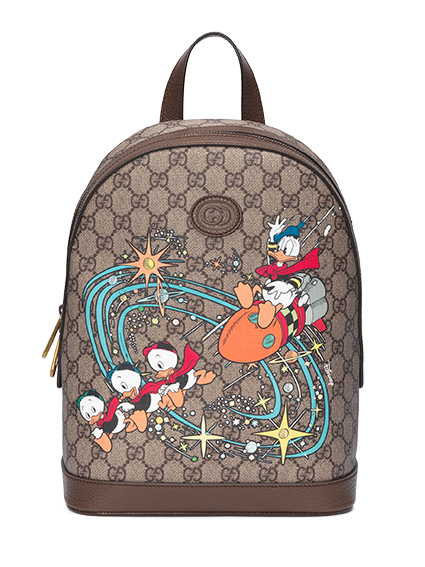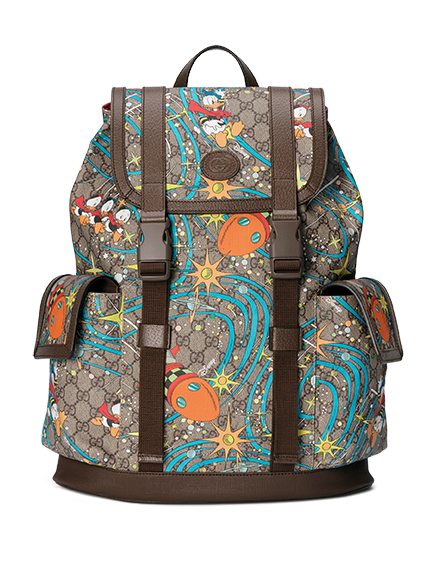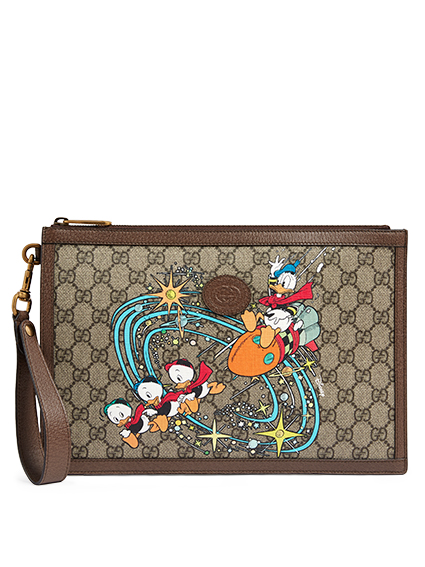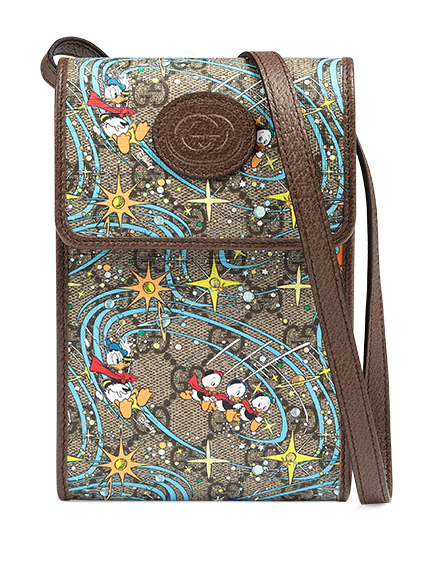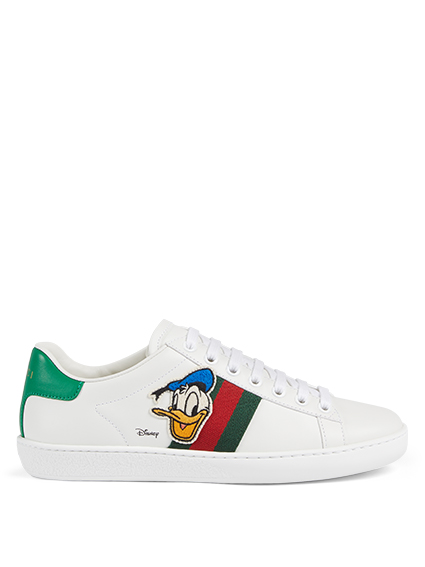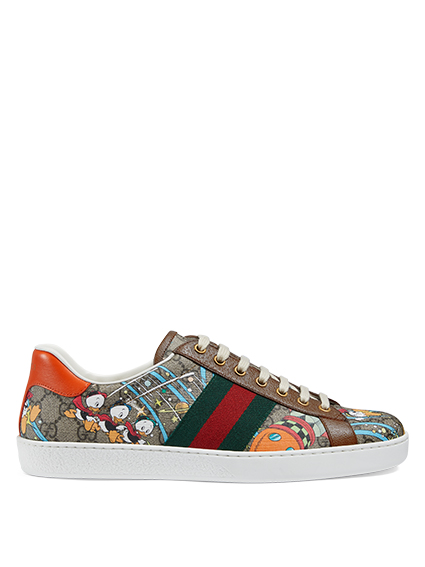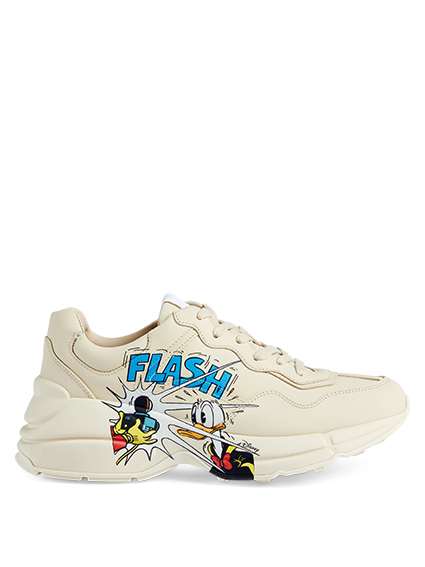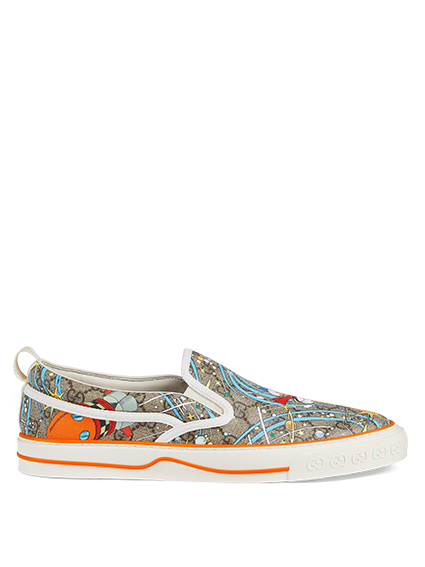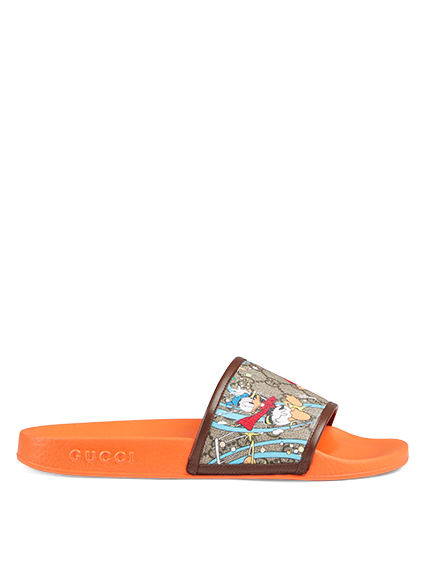 Embarking on a fun voyage with his triplet nephews Huey, Dewey and Louie Duck, Donald Duck finds himself snuggling up on a legion of nifty items like parkas, blousons, leather aviator jackets, denimwear, knitwear and sweatshirts. The famous Disney ducklings are also seen wallowing in flashlight and outer space expedition on the Gucci slide and Tennis 1977 slip-on while the Ace sneaker and Rhyton sneaker are bedecked in the iconic House Web stripe and GG Supreme printed fabric.
The artwork of '80s Walt Disney Mickey Mouse comics also makes appearance on a slew of bags and luggage including backpack, messenger bag, suitcases, beauty case and duffle bag either in all-over print or with a single placement, featuring Interlocking G brown leather tag and gold lettering detailing of the Disney x Gucci partnership.
For an ultimate Donald Duck fantasy, Michele also designs some collectable accessories to match with the main pieces namely the baseball cap, bucket hat, silk carré, cotton bandana and terrycloth socks, done in similar adornments.
Discover more about the Gucci Epilogue collection here.