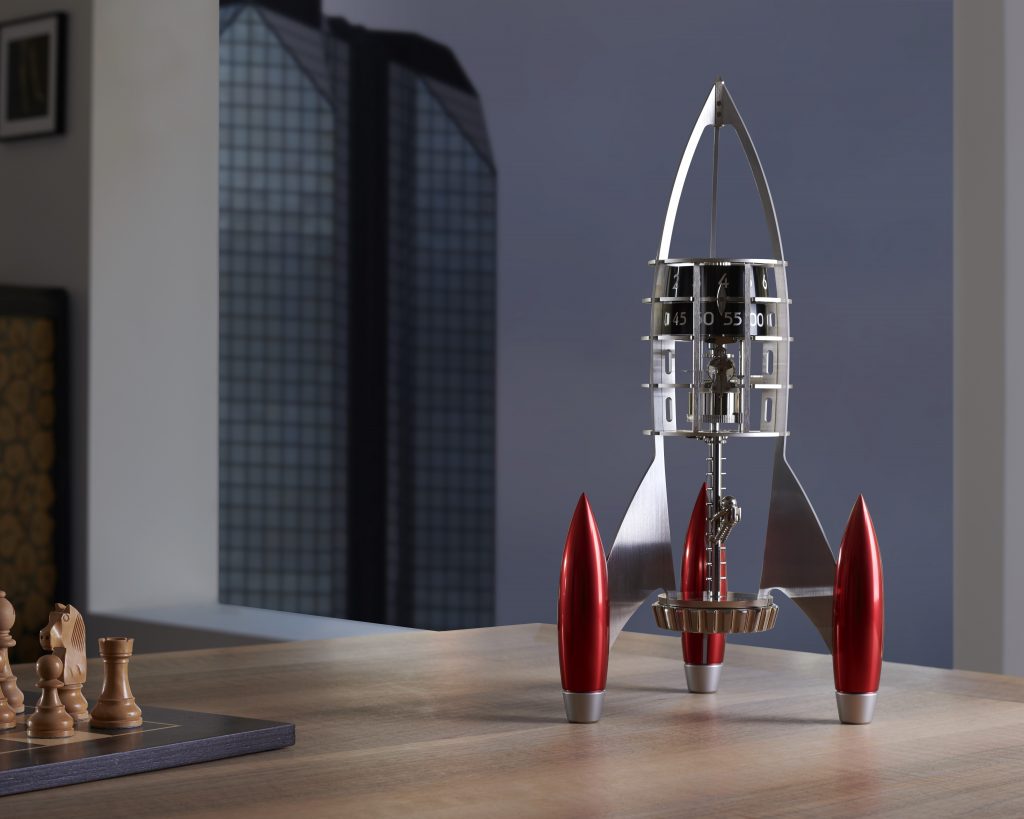 The imagination of MB&F is boundless and it never fails to impress us with its offbeat yet fascinating creations. Their latest invention is one prime example that is not only made to fill us with awe but also takes us high up to the celestial space.
Inspired by torpedo-shaped rocket of our childhood dreams, MB&F's latest creation named Destination Moon is a see-through spacecraft-looking time display. Crafted to be bare and minimalistic, the design direction allows the viewer to dream up their own version of childhood narrative, letting their imagination to run wild.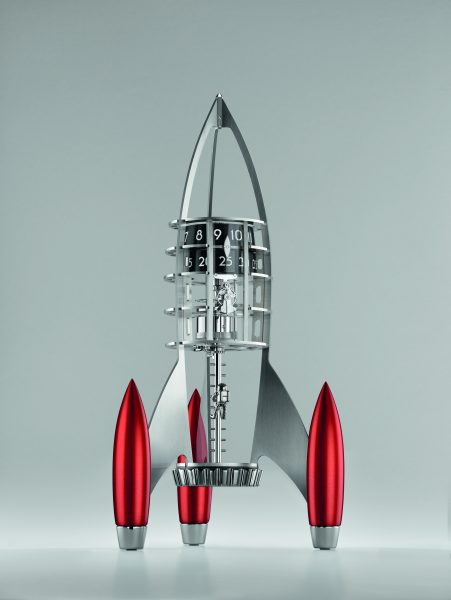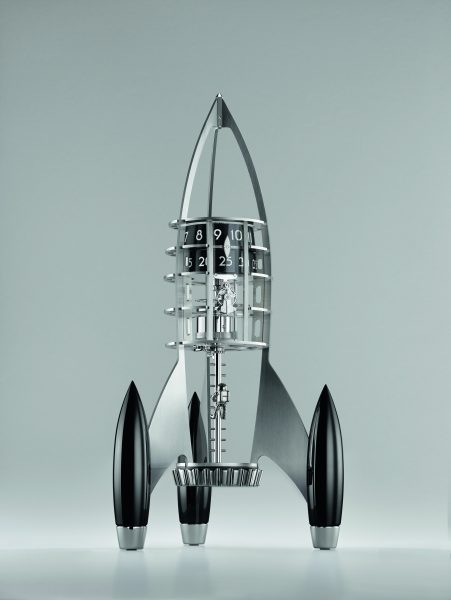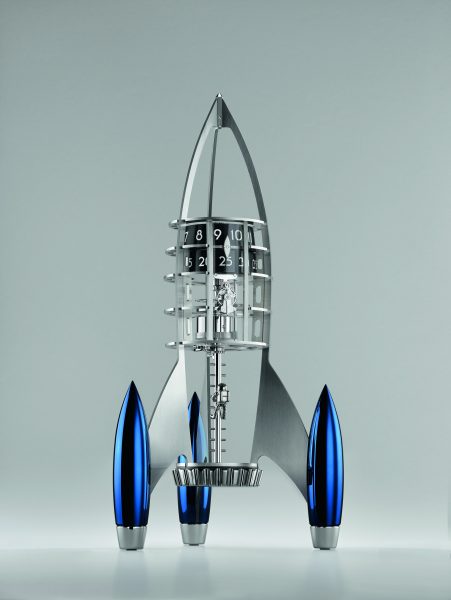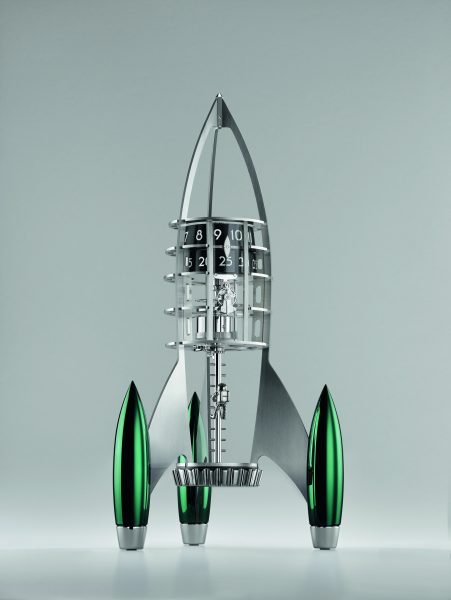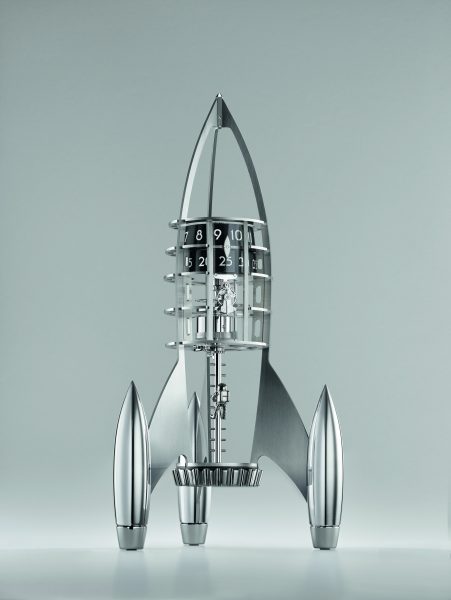 "Some things are best left to the imagination and MB&F's Destination Moon does just that. It delivers just enough engineering for an eight-day clock looking like an exciting science fiction rocket from the 1960s, but with plentiful empty space allowing our imaginations to fill in the details."
Perfect as both time display and decorative ornament, the trailblazing object is conceived by MB&F and built by L'Epée 1839, Switzerland's premier clockmaker. Enclosed within the robust structure are hours and minutes displayed on large diameter stainless steel discs with stamped numerals.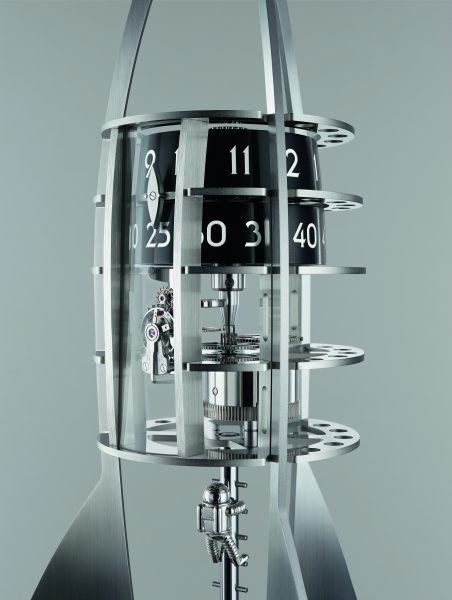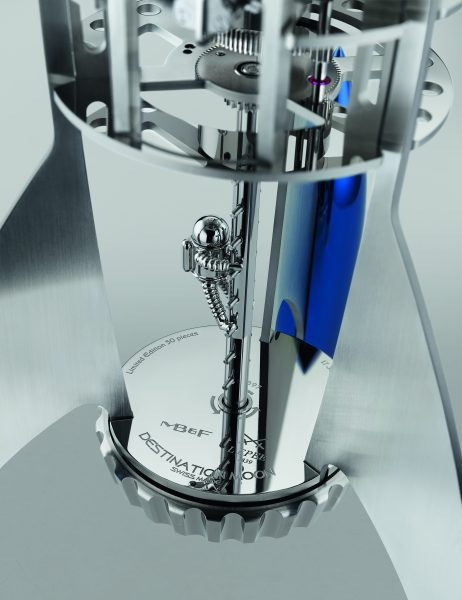 And, beneath it is the eight-day movement that is reminiscent of a real spaceship of which its power is generated from the base - that of Destination Moon comes from the oversized winding crown at the bottom.
Evincing a sense of naiveness and evoking the fantasy of our childhood, the horizontal circular plates in the movement are created in perforation akin to the Meccano components; while the spacecraft is decorated with Neil, an astronaut figurine in silver and stainless steel attached to the ladder which connects the crown to the movement, tempering youthfulness and adultness.
The MB&F Destination Moon is available in five variants including black, green, blue, red and palladium, where each of them comes in 50 pieces.