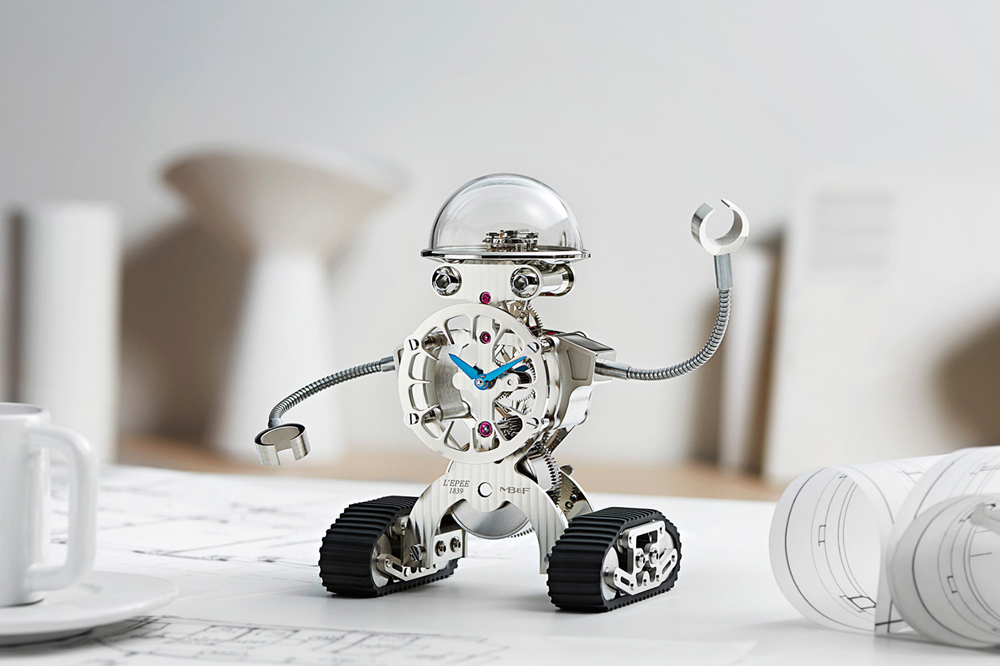 Our "Boys to Men" series is back and from the previous highlight on speakers, we now moved on to robotics and horology with the MB&F Sherman "Happy Robot" clock.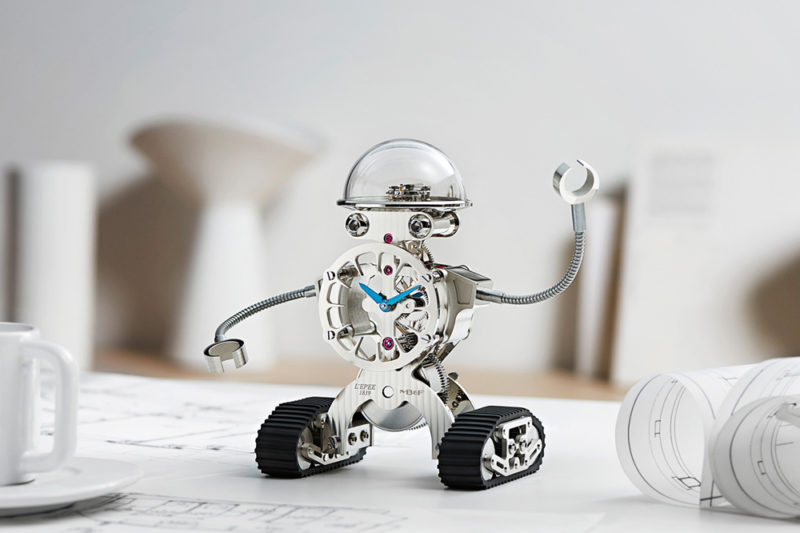 If there's one thing we can expect when MB&F releases a product (time-telling or otherwise), it's whimsy.
Few Swiss watchmakers can build a toy robot clock with all the resources normally reserved for haute horlogerie timepieces and still be taken seriously. That's exactly what happened with its Melchior clock last year, and this year's Sherman clock.
Made in partnership with specialised clock manufacture L'Epee 1839, the lovable machine has movable arms and tank tracks that let you move it around your desk. It also comes in two colours – gold and silver.
Of course, all that cuteness belies some genuine horology: A mechanical movement with eight-day power reserve is hidden within its body, the mainspring barrel bridge is found within its tracks, and its eyes and bolt heads support the regulator, viewable through the crystal dome that is its skull.
A novelty in every way, this robot clock will definitely have up the ante of that dream man cave that you've always wanted.
(Photo: MB&F)