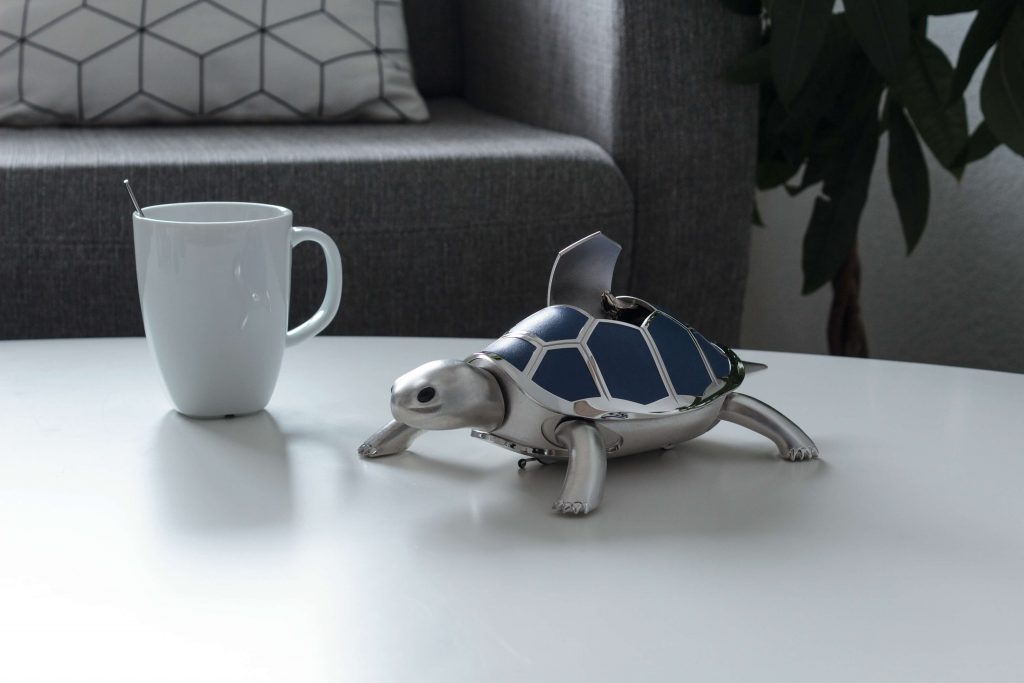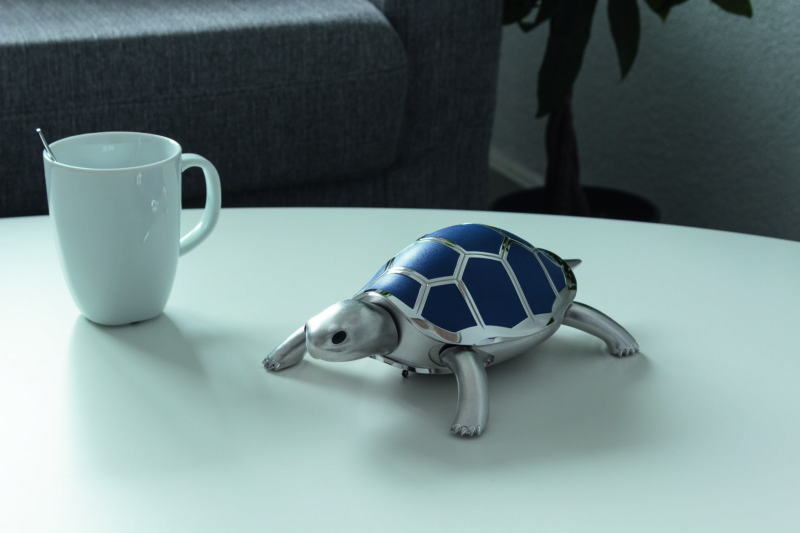 Fact: MB&F's creativity goes beyond that of wearable art. As a part of its 2018 SIHH pre-launch, the Swiss-based watch company has unveiled a limited-edition turtle automaton that hides a singing mechanical bird. Co-created with developers from renowned music-box manufacturer Reuge — whom MB&F created the MusicMachines with previously — and along with mechanical genius Nicholas Court, Kelys & Chirp is the latest inventive release from a brand that never ceases to surprise.
Pressing Kelly's tail activates the adorable little creature and it will start moving in an amazingly realistic turtle-like gait. After a few seconds, another surprise: one of the scales on his back opens and his friend Chirp emerges, wings flapping and tail wagging while singing loudly. Her melody finished, Chirp dives back in to the shelter provided by Kelly's shell and he continues his walk, unfazed.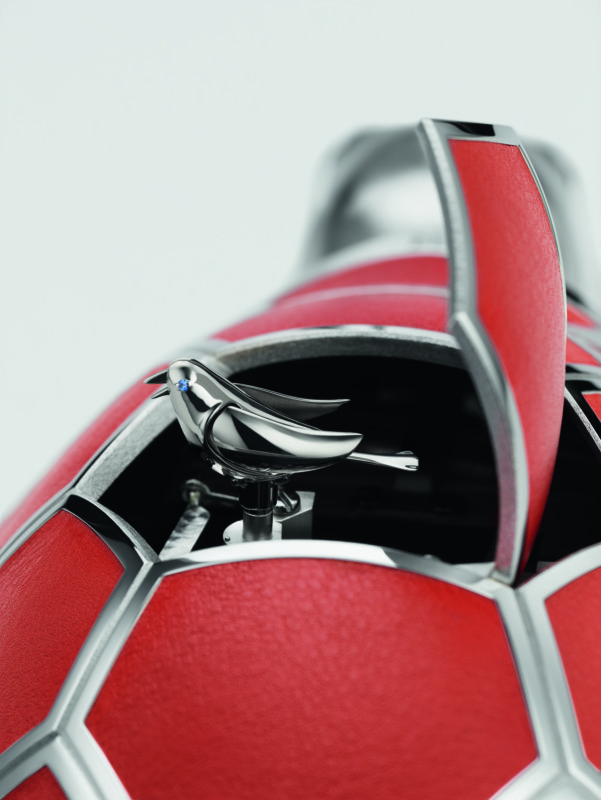 Running on the modest power supplied by the Bird Singing mechanism, Nicholas and his team managed to create a system that puts the 1.4kg in motion thanks to low ratio gearing, while the turtle-like walk is achieved via elliptical gearing. As if this was not enough, there is also a friction clutch security system that detects the edge of a table, stopping Kelys before he drops. Meanwhile Chirp will automatically retreat and stays underneath the shell if its cover is pushed while it is singing. We know, it's mind-boggling, right? And even though this objet d'art may seem relatively simple compared to one of MB&F watches, it's whopping 480 components indicate the complexity within.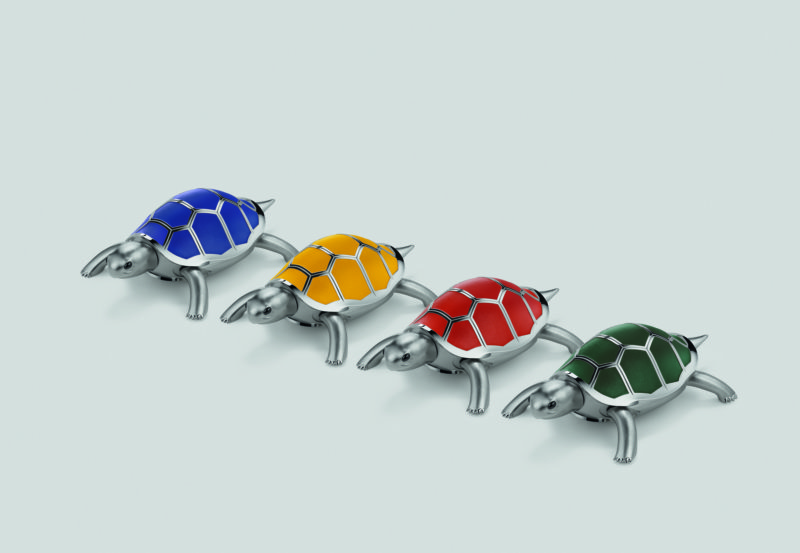 Kelys & Chirp is available in four limited editions of 18 pieces each in blue, green, yellow or ochre.
For more information, visit https://www.mbandf.com.