Written by Nawaf Rahman & Yan Joon Wing
How time flies? We are nearly halfway into 2018, and the Ramadhan month is here. As with local tradition, it brings along with the wide-ranging buffet spreads where you can break fast joyously with your loved ones.
For ideas on where to buka puasa this year, here's the lowdown on the best places worth checking out in Kuala Lumpur and Petaling Jaya.
Jom Makan at Vasco, Hilton KL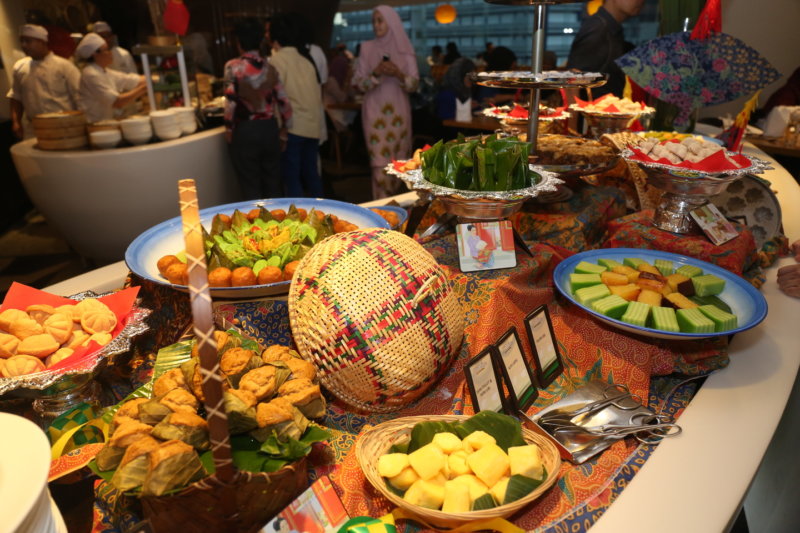 Presenting the best flavours of Peninsula Malaysia, Vasco Hilton KL promises an authentic buka puasa experience with a line-up of signatures dishes from the 11 states.
Featuring highlight dishes such as Malacca's Asam Pedas, Terengganu's Nasi Dagang, Negeri Sembilan's Masak Salai Gulai Lemak Cili Api, Pahang's Ikan Patin Sungai Tempoyak and more, it will have something to satisfy everyone's preference.
Aside from the usual traditional fares, Vasco further spices things up with a wide array of authentic Indian food and live cooking stations.
May 17 – May 21, June 13 – June 17; RM100. May 22 – June 12; Adults, RM188, Children, RM100. +603-2264 2596
Selera Malaya at The Kuala Lumpur Journal Hotel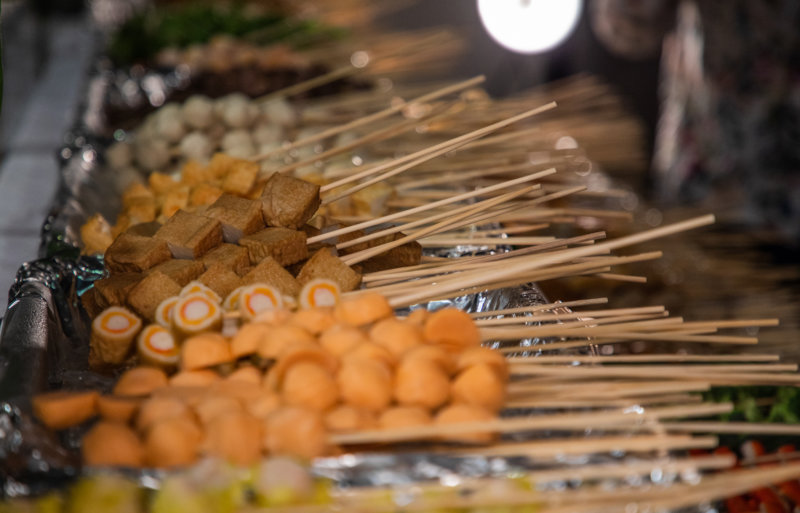 Themed "Selera Malaya", KL Journal ups the typical Ramadhan buffet with an extensive of foolproof Malaysian favourites such as signature fish head curry, signature beef rendang, ayam kapitan & percik, kambing masak kurma, soto ayam, otak-otak muar and even lok-lok.
You can look forward to more than 30 choices of skewer choices and choose to have them in three options: clear broth, peanut sauce or grilled/fried. For an extra sweet ending, check out the array of desserts they have on offer.
May 18 – June 17. Adults, RM188; Children (6-11 years) get to dine at half price; (5 years and below), free. +603-2110 2211
Bazaar Ramadhan at Rebung Restaurant, KL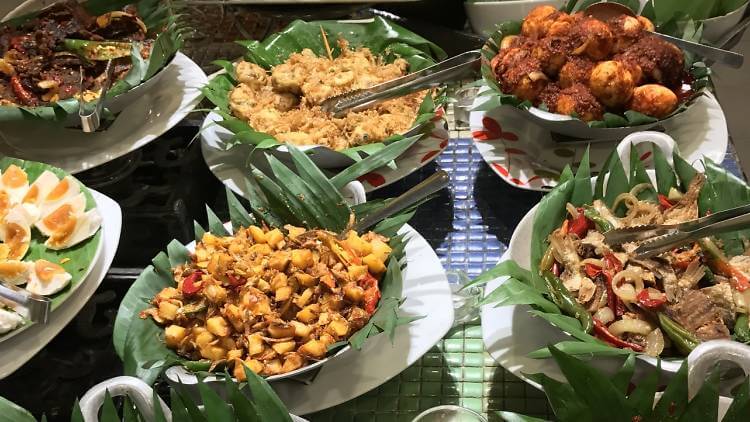 People say "quality over quantity", but at Rebung you'll get both. Boasting more than 80 menus, the buffet is heaped with Rebung's specialities such as daging gulai kawah, asam pedas ikan kari, ikan patin tempoyak, daging salai masak lemak cili api and more.
There will also be several "action stalls" lined up where you can watch your food prepared in front of you. For dessert, pulut durian and homemade dodol here the winners. There's nothing more heart-warming than gathering with family and loved ones to break fast over delicacies that remind you of home.
May 17 – June 17; Adults, RM79.50, Children, RM53. +603-2276 2525
The Straits Festival at VE Hotel & Residence, Bangsar South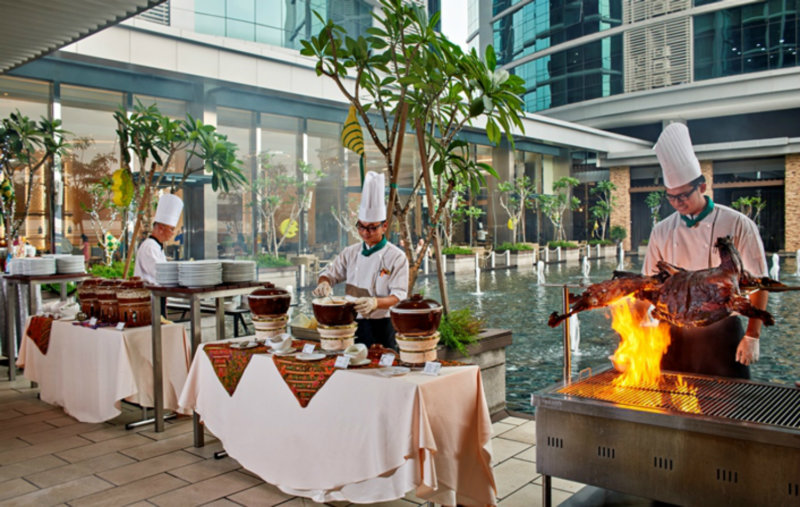 From the indoor buffet spread to outdoor live stalls, The Straits Estate restaurant with al fresco seating offers you an extensive choice of foods up to 100 selections.
Ranging from main dishes such as the Ayam Kurma Navratan, Madras Lamb Masala and Udang Masak Merah; Ulam-Ulam Kampung; and side dishes, you can get a variety of specialities here to quench your food desire.
An array of dessert choices like Malay kuih, Sago Gula Melaka and Bubur Pengat Durian will top off your dinner with a sweet ending.
17 May – 14 June. RM 128 per person, 50% off for children below 12-year-old and senior citizen above 55-year-old. +603-2246 2888
PS: You will lend a hand to VE in their CSR programme when you dine in as they will donate RM1 from each sale to children home.
Kampong Festive Buffet at Shook!, Starhill Gallery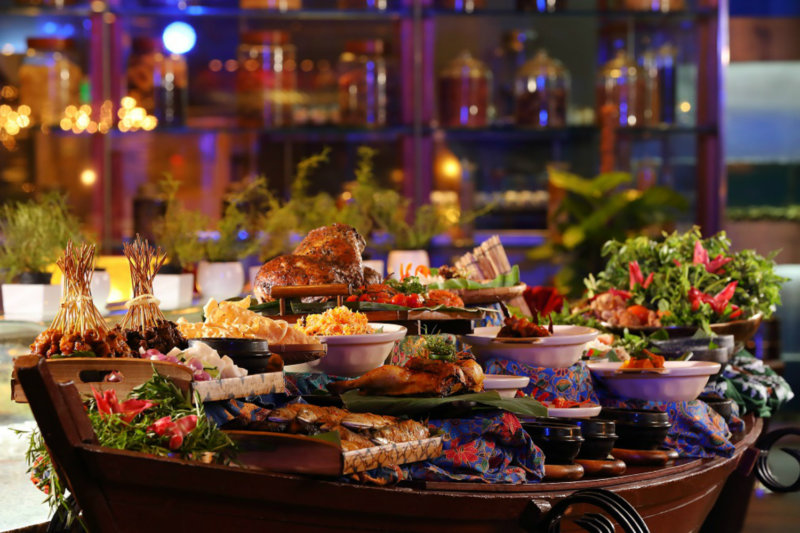 At Shook!, you will experience gastronomic and auditory pleasure which make your Ramadhan dinner an unforgettable one. Surrounded by classy setting, Shook! takes you on a gastronomic journey where you can satisfy your palate with 138 Malay dishes curated by JW Marriott, while you enjoy the soothing live jazz music.
Here, you can find an array of delicacies such as main dishes like Gulai Ikan Masin dengan Nangka Muda, Rendang Daging "Tok", Sotong Goreng dengan Lada Hitam; side dishes like salads, appetisers and satays; and desserts like Sweet Corn Porridge, Sago Gula Melaka as well as Bread and Butter Pudding.
15 May – 12 June. RM98 per adult, RM50 per child for 12-year-old and below. +603-2782 3875
Festive Dinner at Majestic Hotel Kuala Lumpur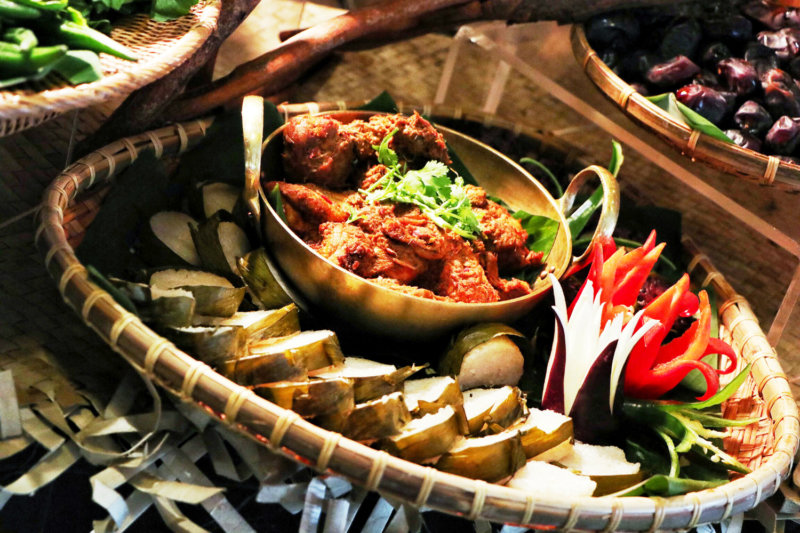 In Majestic Hotel, you can choose not one but two types of buffets to break fast. If you favour international cuisine along with some local dishes, opt for Festive Variety Dinner at Contango. Featuring two open kitchens, you will be served a wide variety of cuisines such as Thai, Japanese, Western Grill, Italian and Malay.
If you are looking for food of home taste, we recommend Festive Banquet Dinner to you. Here, you can fill your tummy with more than a hundred Malay cuisines including the signature Kambing Percik à la Chef Khairil savouring with side dishes like Acar Buah, Sambal Tempe and others as well as desserts.
Festive Variety Dinner at Contango, 15 May – 14 June, RM145 per person; Festive Banquet Dinner at The Majestic Function Room, 15 May – 14 June, RM 125 per person. +603-2785 8000