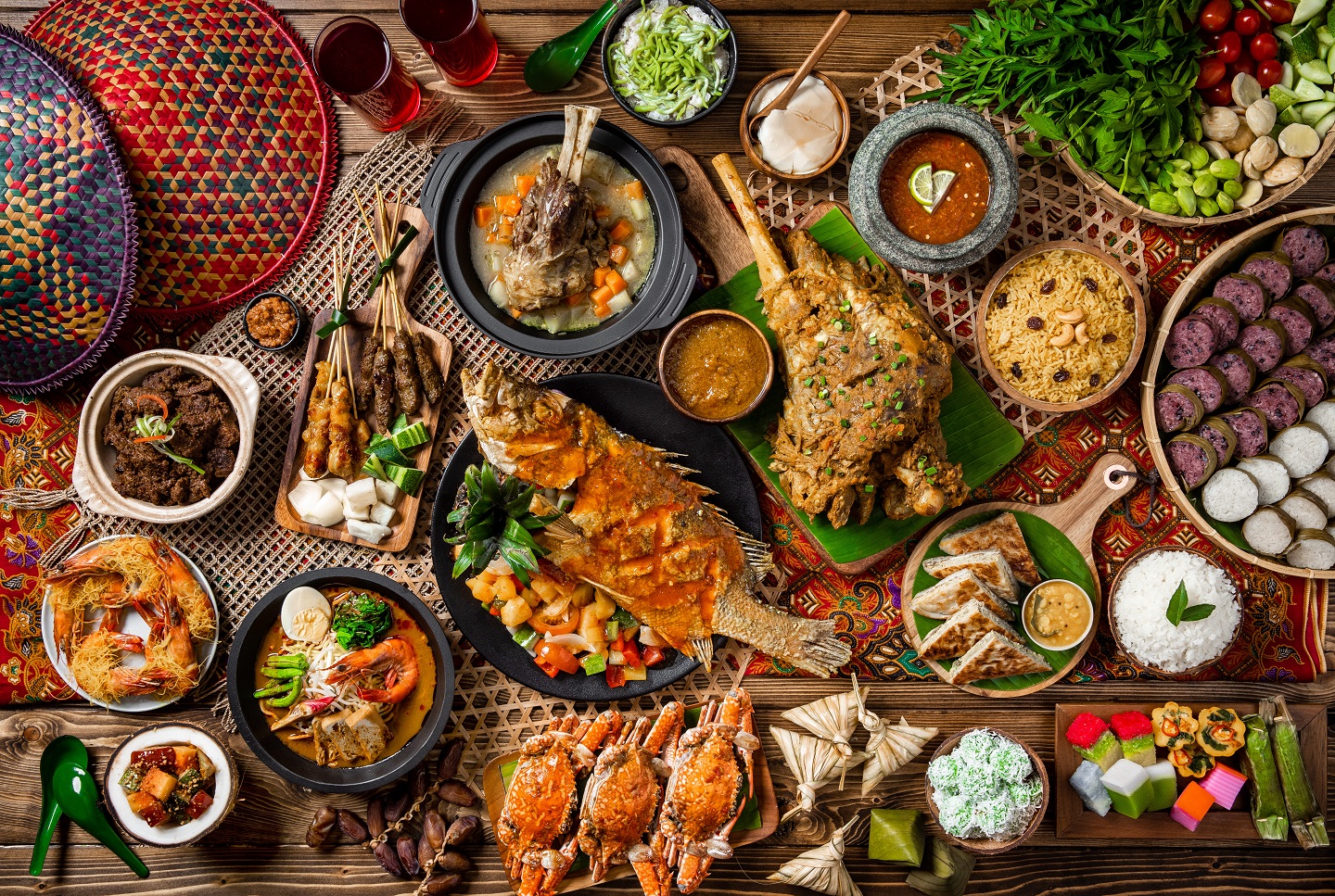 The Muslim holy month of Ramadan is just a few sleeps away and with it comes the ultimate quest to search the best spots for berbuka puasa. With that in mind, we bring you top 5 places in Kuala Lumpur that will surely satisfy your cravings. From Malay classics to streamlined Italian and Japanese cuisines, read on to find out what these places have to offer.
Vasco's, Hilton Kuala Lumpur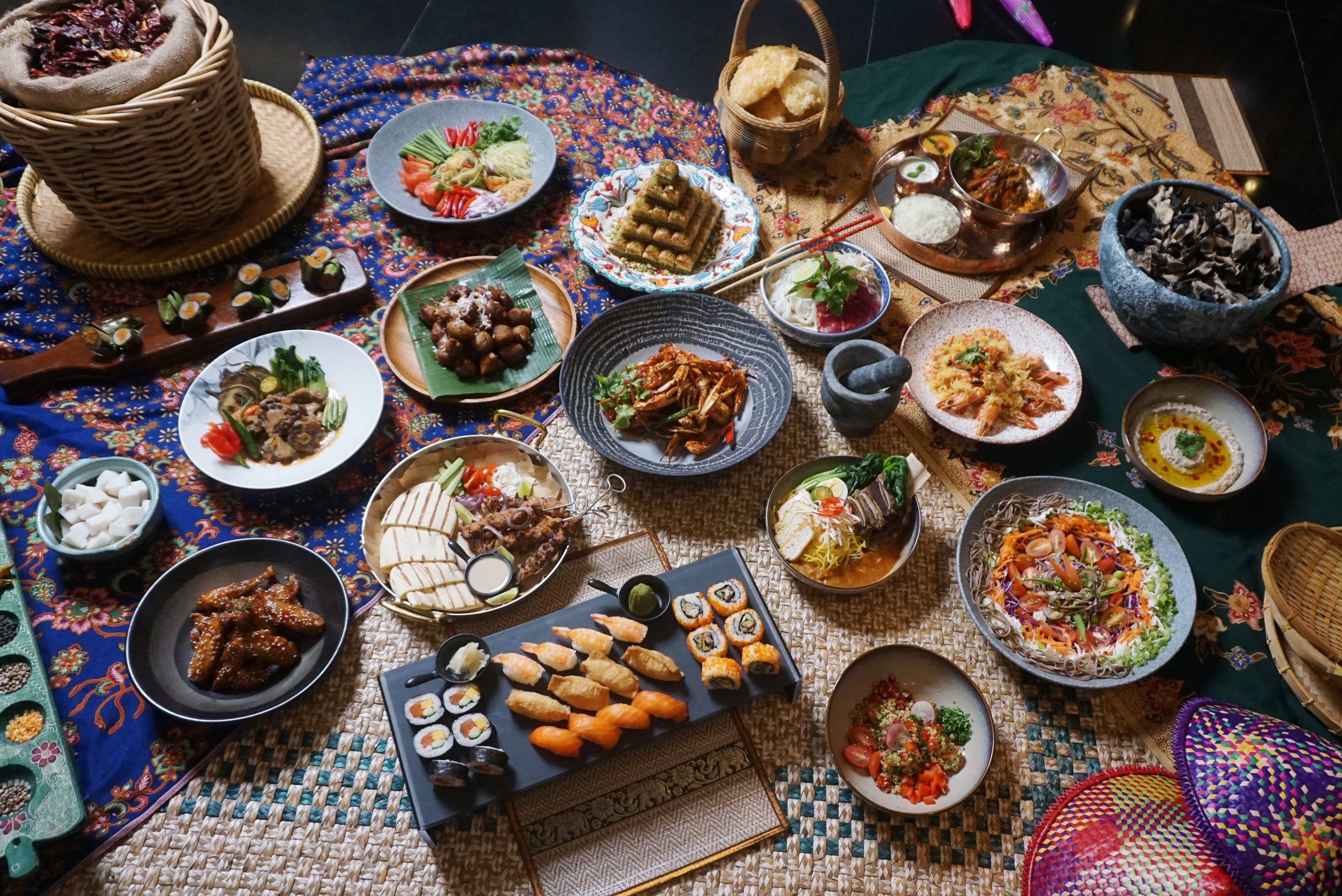 Specialty: Explore the iconic flavours of Malaysia and beyond. This year, Vasco's brings in more than 30 must-try signature dishes from 13 Asian countries – from Korea to Thailand to the Middle East and China – all specially curated by Hilton's culinary experts using the freshest ingredients and quality spices.
Must-try: Ikan Patin Asam Tempoyak Sungai Pahang, Siput Sedut Masak Lemak Cili Api Pak Kadok, Chilli Crab, Kare Kare, Dawood Basha and Barbosa
Rate: RM208+ per adult, RM108+ per child (aged 5-11)
Reservation: Call +603 2264 2264 or email [email protected]
The Chowkit Kitchen & Bar
Specialty: Specially for this Ramadan, The Chowkit Kitchen & Bar takes you back to the nostalgic taste of Malay cuisine. Served by course, the menu spreads from colourful traditional Malay kuihs to savoury and flavourful mains as well as beautiful desserts. For those who are logging in for a little privacy, there are also customisable private rooms that can be reserved and comfortably fit a maximum of six guests.
Must-try: Chicken Satay, Prawn Fitters, Rendang Dendeng, Burung Puyuh Berempah, Golden Sea Bass, Tempoyak Daun Kayu, Royal Pudding
Rate: RM250 (Small group; 2-3 pax), RM450 (Family; 4-5 pax)
Reservation: Call +603 2778 6666 or visit thechowkit.com
Maria's Steakcafe, Kuala Lumpur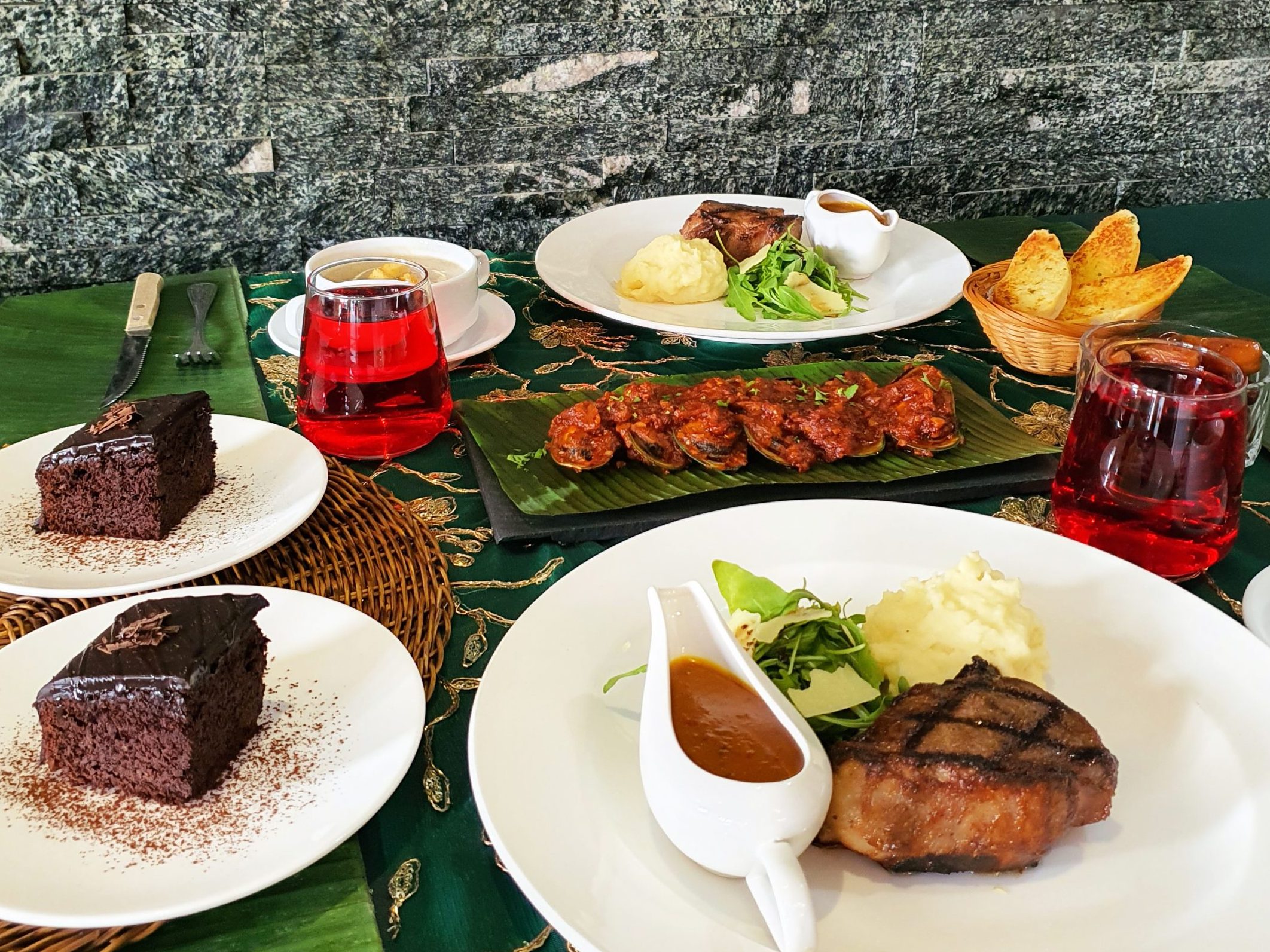 Specialty: If you're looking for something a little bit different from the usual but still want to stay true to Malaysian tastes, Maria's Steakcafe is the place to go. Here, the culinary experts have masterfully curated a Malay cuisine menu including Australian Grain Fed Rib Eye, Japanese Miyazaki Wagyu and Atlantic White Cod matched with spices sourced from different parts of the world.
Must-try: Spicy Mussels, Mushroom Soup, New Zealand Lamb Cutlet, Australian Grain Fed Rib Eye, Moist Chocolate Cake
Rate: RM255+ (Beef set; 2 pax), RM239+ (Non-beef set; 2 pax)
Reservation: Call +603 2181 6788 (KLCC outlet) or visit marias.com.my
Rooftop 25, Hilton Garden Inn KL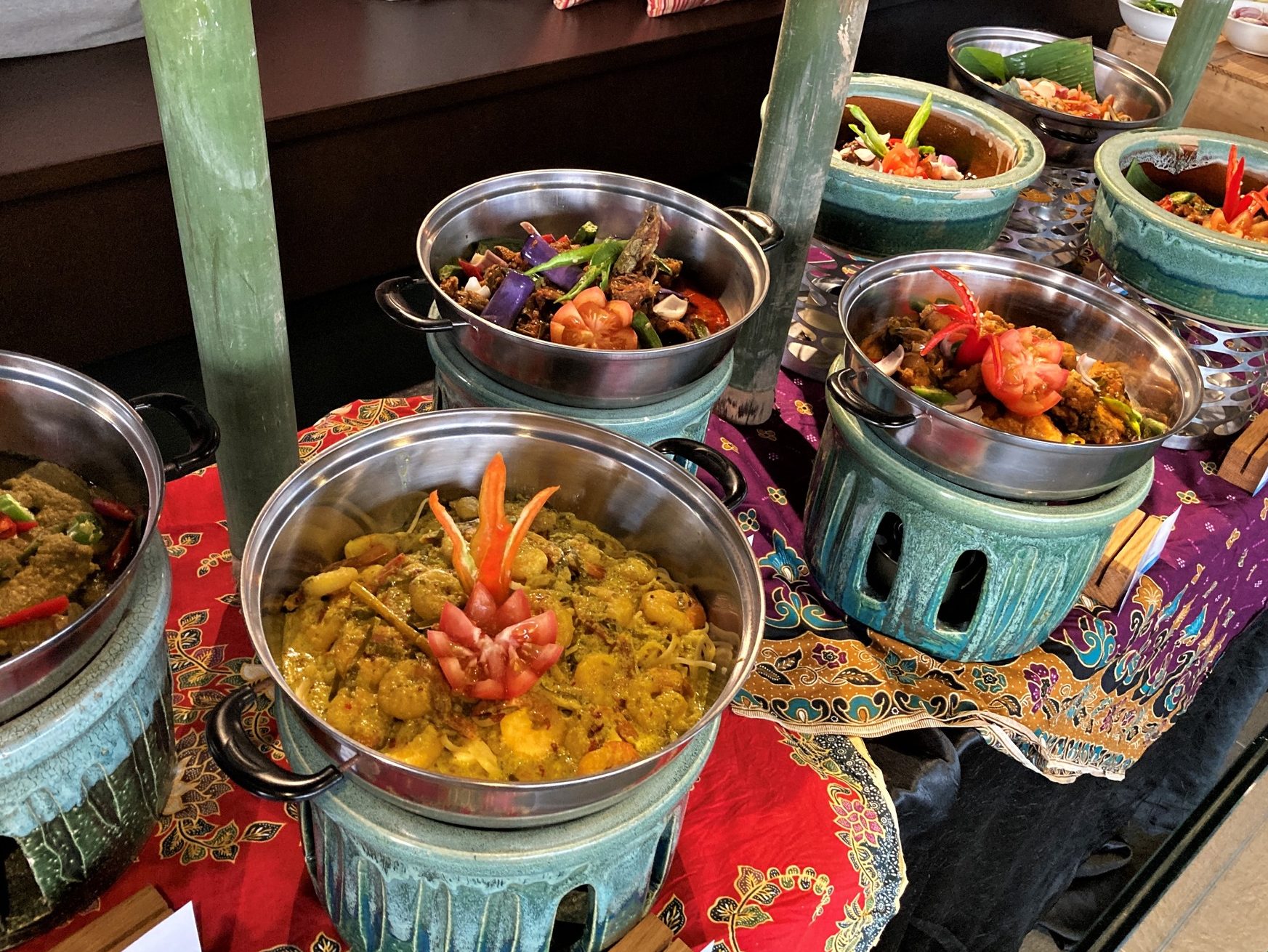 Specialty: Rooftop 25 welcomes fans of barbeque to satisfy their cravings at its open dining area on the topmost floor of Hilton Garden Inn. Besides its extensive BBQ menu, there is a plethora of Asia's signature dishes as well as 15 different options of beverages to try out, ranging from mocktails, fusions, soft drinks to local favourites such as Lychee Blue Hawaiian, Fizzy Iced Peach Tea, iced sugar cane and iced pink guava.
Must-try: Ayam Ungep, Ikan Keli Masak Asam Pedas, Sayur Goreng Jawa, Local Spice Marinated Lamb Steak, Angus Minute Steak, Acqua Pazza Foil Baked Fish, Honey Glazed Chicken Wings and Tandoori Marinated Calamari
Rate: RM149 per pax, RM298/RM229 (Couple adults deal), RM447/RM329 (Family deal; 2 adults, 2 children below 12 years old), RM596/RM429 (Party of 4 adults), RM864/RM 629 (Party of 6 adults)
Reservation: Call +603 2771 6888 or email [email protected]
Contango's, The Majestic Hotel KL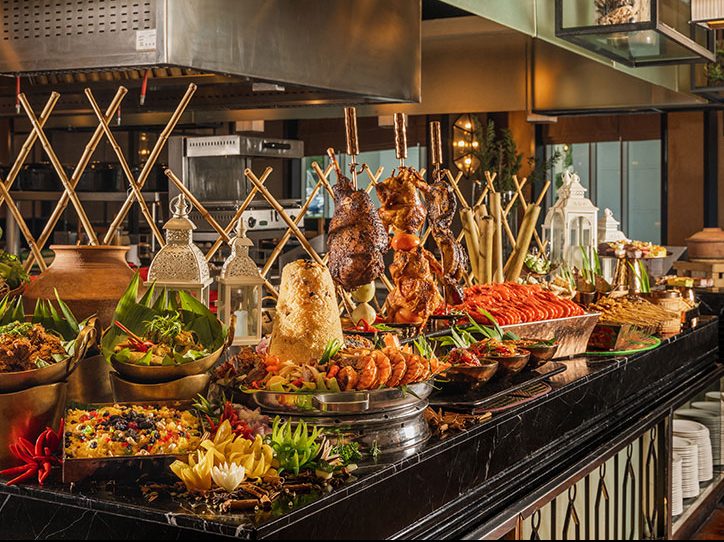 Specialty: Chef Zaidi and his team bring in almost 100 signature dishes from all around the world to your table spanning from Thai, Japanese, Western Grill, Italian and Malay. The best part is, you can invite as many friends and family members as you wish as there is no limitation for number of pax per reservation. The Majestic Ballroom can fit up to 400 people per session.
Must-try: Rendang Daging, Daging Panggang Kuzi, Masak Lemak Cili Api, Sushi platter, chicken grill, Spaghetti Carbonara and Tom Yam
Rate: RM150+ per pax
Reservation: +6011 2163 7451 or email [email protected].