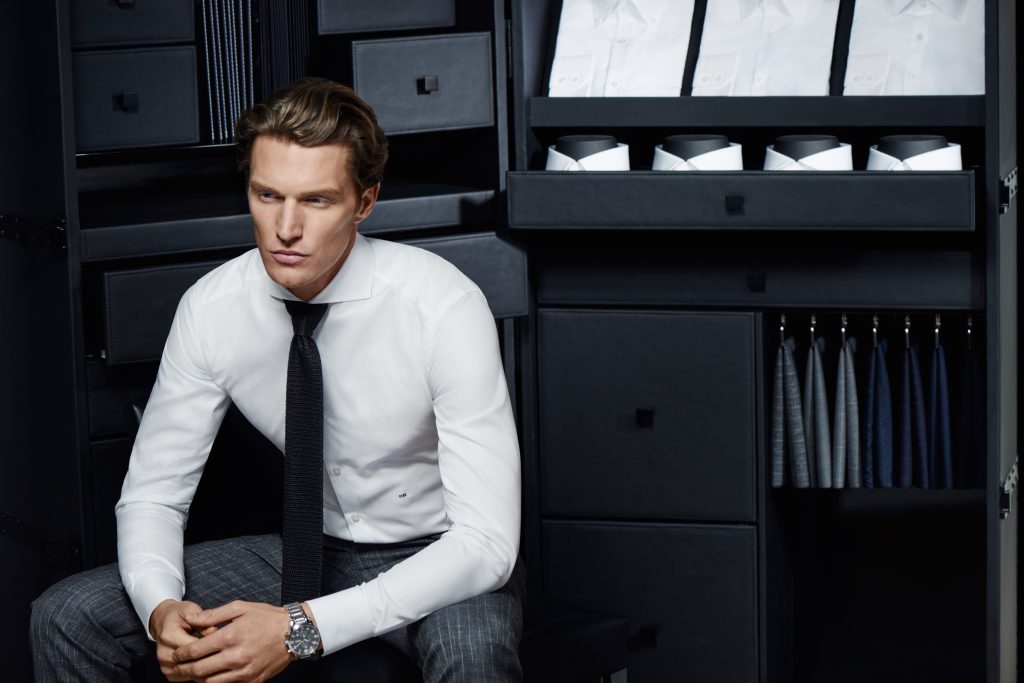 Driven from its distinguished expertise in tailoring, Hugo Boss introduces BOSS Made to Measure – a service dedicated to offering the perfect suit which clients are given the privilege to customise every detail to their liking. The BOSS Made to Measure combines expert craftsmanship with technical innovation, engineered with ultramodern tailoring methods in Hugo Boss's headquarters in Metzingen, Germany. The suit is constructed according to your precise body measurements without compromising on comfortability, making it the ultimate embodiment of sartorial perfection.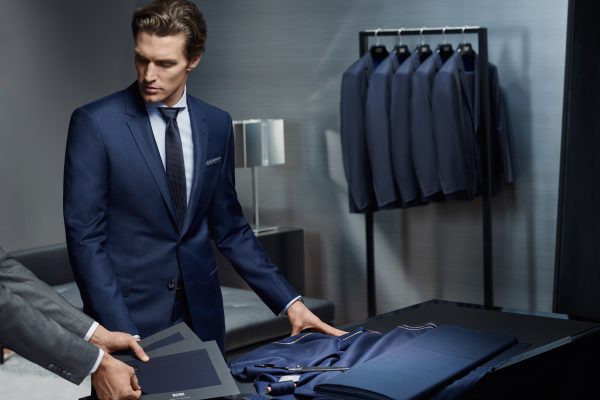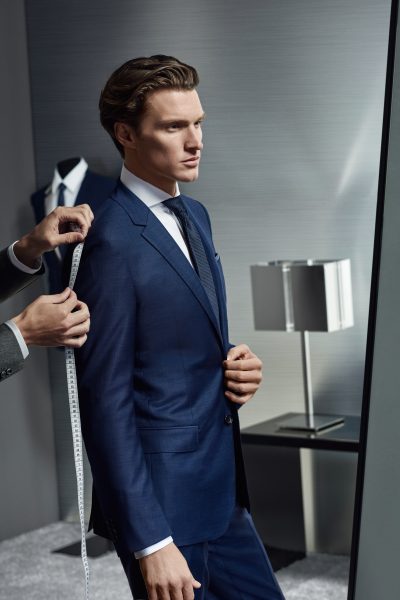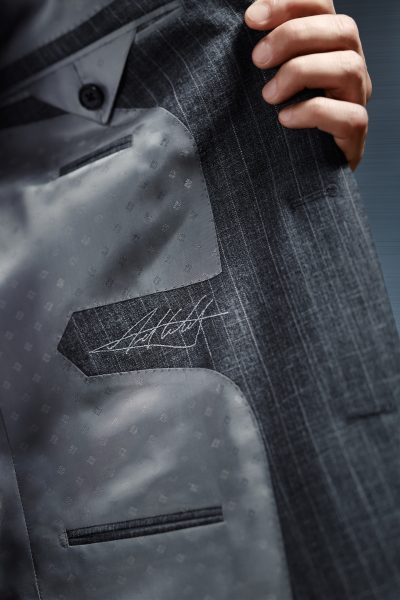 The service begins with the selection of over 250 options of premium quality fabrics, ranging from timeless Glen plaid to pinstripe to micro herringbone pattern. The single piece material is then expertly cut into 180 individual pieces to create a fully canvassed suit. It's lined with a lightweight fabric and a natural stretch of a camel and horsehair to ensure the parallelism of suppleness and impeccable structure. The undercollar is treated with Irish linen and cashmere in hand-stitched finishing while the sleeve and waistband linings are as personal as the main fabric. Accentuating the ethos of bespoke, BOSS Made to Measure offers a unique customisable signature embroidery on the interior of the jacket and the inner waistband. In addition, suit buttons are made in nuanced colours such as mother-of-pearl, vegetable ivory and boffola horn, just to name a few.
A nod towards sartorial sublimity, clients also get to customise a shirt base on their fit, collar and cuff preference made from Italy's finest woven cotton. Available in a selection of colours and patterns, the shirt fabrications span from poplin to twill to herringbone. In addition, embodying its expertise in tailoring, the pattern aligns perfectly while personalised initials can be embroidered onto the cuff and shirt front resulting to a truly discerning and distinctive piece. Handmade fivefold ties in Italy exquisite woven silk come in various forms in a variety of lengths and widths, and hand-rolled pocket squares can be either in silk or cotton which matches the shirt – both can be monogrammed.