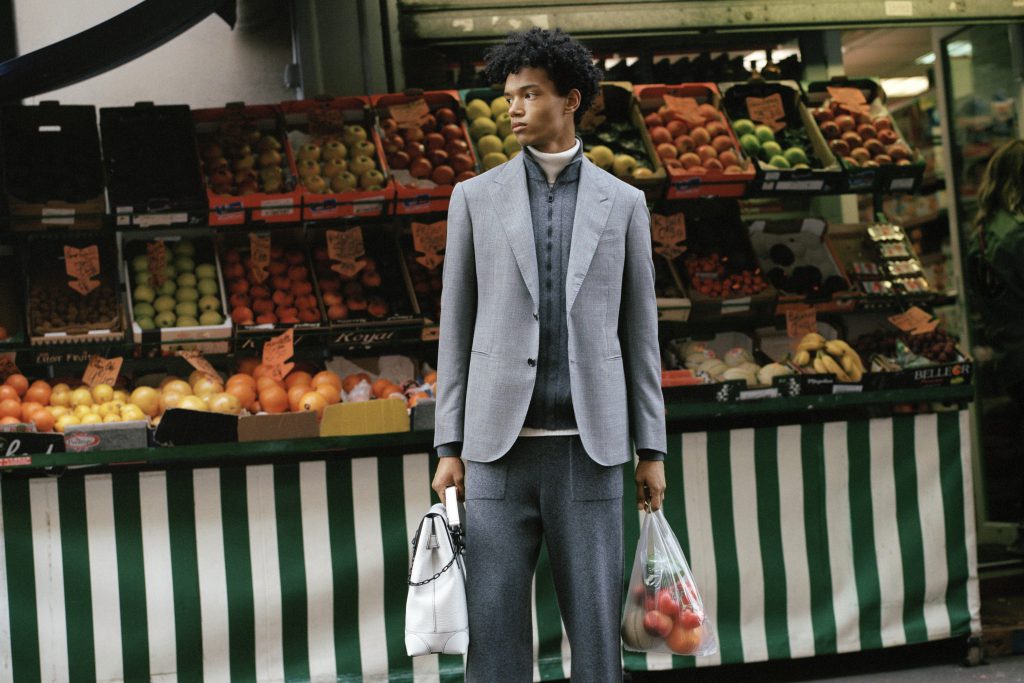 Ever since Virgil Abloh took over the reins as the men's artistic director at Louis Vuitton, he has persistently sought to redefine the codes of luxury streetwear, giving them a more comprehendible language in the realm of fashion. The Louis Vuitton Pre-Spring 2020 men's collection exhibits Abloh's vision with a treatment of materials and volumes which are diverse yet consistent with the Maison.
Some examples of the classic staples which Abloh fine tunes include a saharienne getting the savoir-faire treatment in leather, doubleface safari jackets and coats appearing in camel and navy colourways, and a cornerstone in streetwear, cargo pants are embellished with three-dimensional pockets. Naturally, a range of the designer's signature harnesses is paired with (almost) everything from a padded blouson and an oversized shirt to a puffer coat and shearling cotton jacket.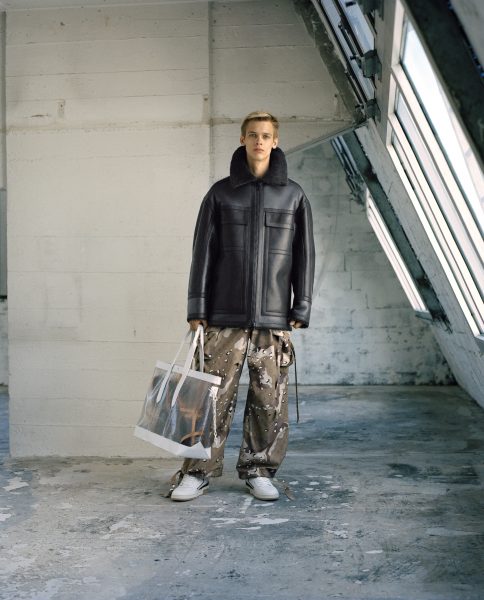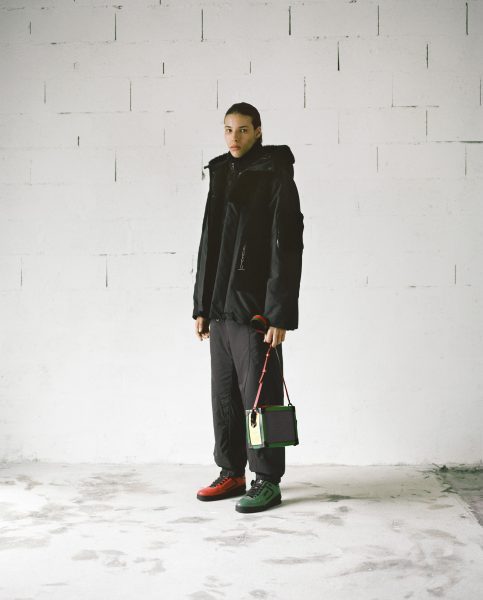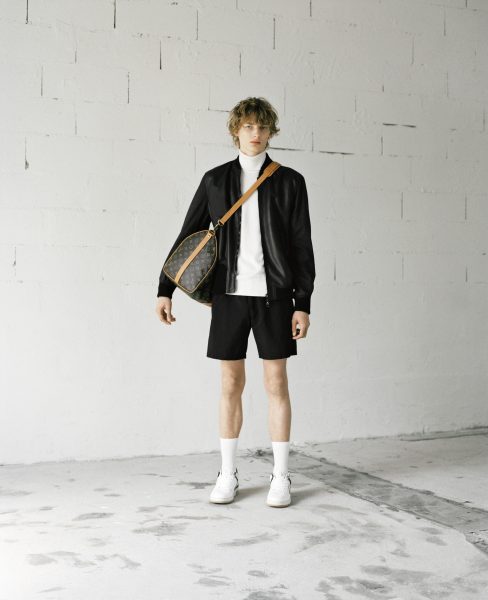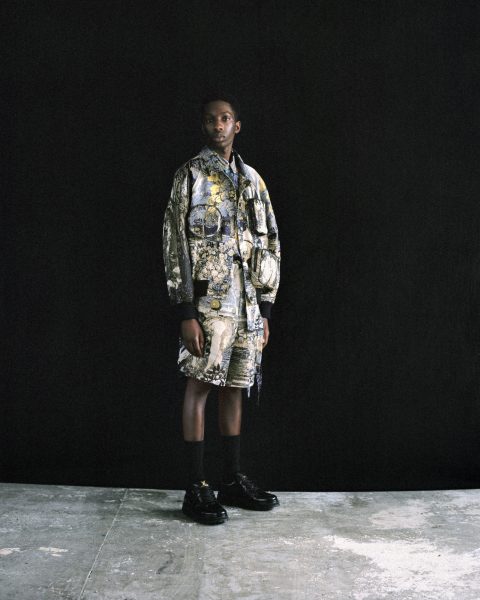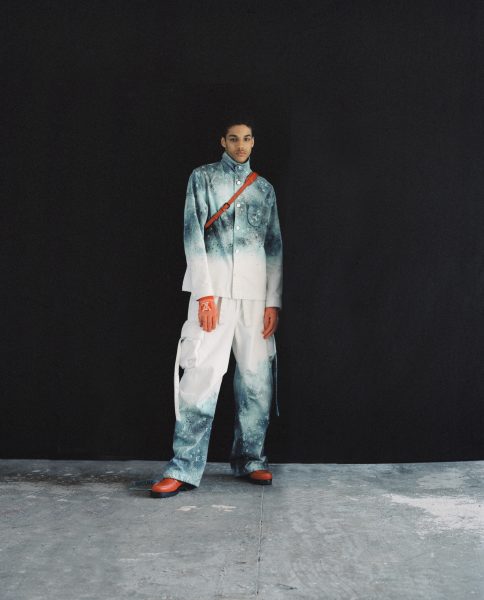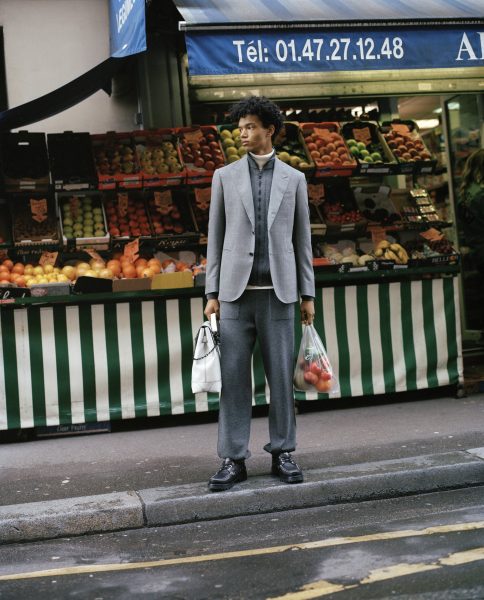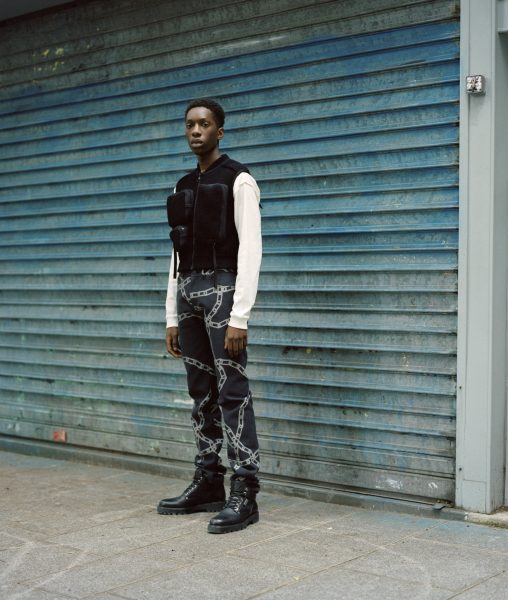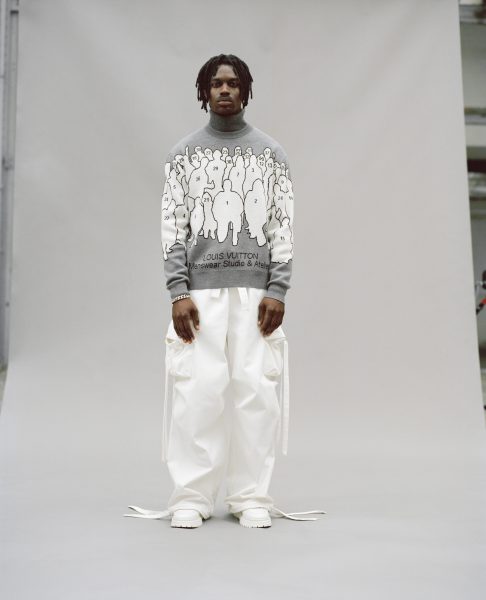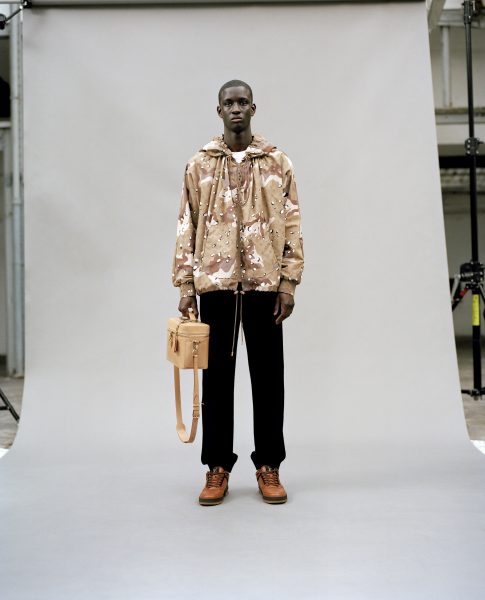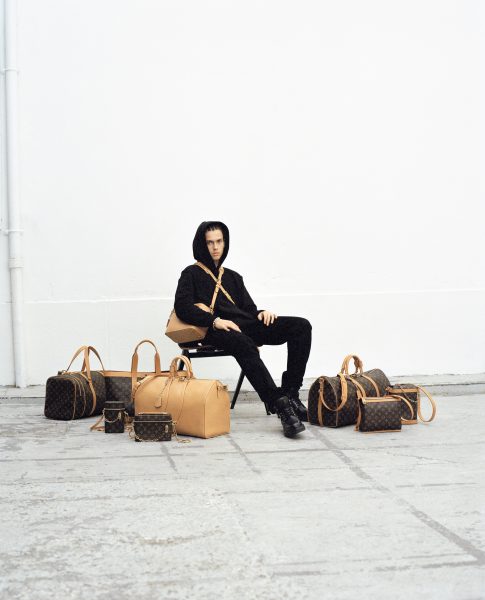 Other streetwear elements are not neglected. For instance, desert camouflage pattern is ennobled to a mink blouson and a windbreaker; chain is used to decorate a quilted sweatshirt and denim pants or combined with zips on outerwear; and a collage jacquard created from a Raphael painting (a reference to the Italian Renaissance which greatly influences the designer) injects life into a gilet, trench coat and bomber jacket constructed with "accessomorphosis" – a term coined in the Louis Vuitton menswear studio to mean the integration of bags into garments
Rounding the Louis Vuitton Pre-Spring 2020 men's collection up are a parachute jacket and shorts with a trippy wood haute print as well as a knitted jumper with a group portrait of the Louis Vuitton menswear studio as Abloh's way of paying homage to his team.
Abloh extends the luxury streetwear vibe of the collection to accessories and footwear range. Bags – the continuous, indisputable Louis Vuitton highlight – are interpreted into everyday objects such as milk cartons or toolboxes, while grain-effect transparent bags display a coloured patchwork deriving from the Maison archive. Rooted in staple pieces, the footwear line-up features a work boot in black or tan nubuck leather with rubber soles, a boat shoe with Epi detailing and a classic trainer is constructed with double piping on the side, as well as a chunky derby with magnified stitching and eyelets in black or white glazed leather. The felt cowboy hats and workwear-inspired gloves represent a nod towards the American classics whereas the intarsia camouflage mink scarves express a sense of classic chic. Jewellery arrives in the form of wavy, tag and anchor chains, made from ceramic, palladium and white enamel, and adorned in Louis Vuitton logo charms.
Discover the Louis Vuitton Pre-Spring 2020 men's collection here.
This story first appeared in the December/January '20 issue of Men's Folio.