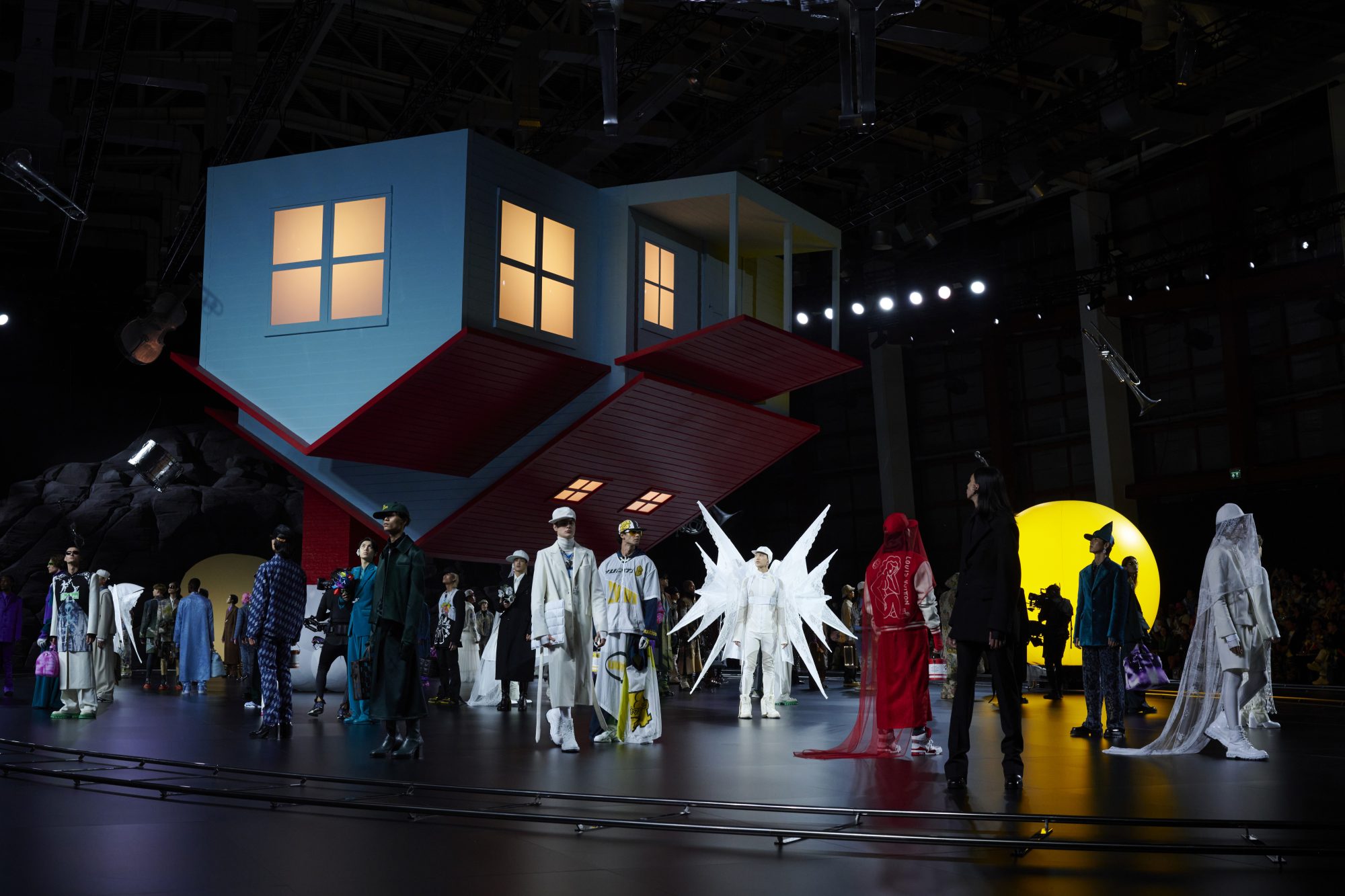 If there's one lesson that the titan of the fashion industry Virgil Abloh has left behind for his fans, it's that it definitely pays to dream big. The late designer's final menswear collection for Louis Vuitton embodies the dreamscape world of a child's euphoric innocence and surrealism. Named the Louis Dreamhouse, the set featured a white half-sunken building complete with a giant bed, a long banquet table. The show began with poetry spoken by Kai Isaiah Jamal, a South London poet, activist and the first black trans model to walk for Louis Vuitton, followed by dancers moving seamlessly about the stage to an expressive orchestral performance.
"In the coming-of-age story central to [Abloh's] inspirational and aspirational premise at Louis Vuitton, his boy hero experiences a rite of passage: a passing-of-the-torch, a triumph, a resolve," said in the collection notes. "The designer employs the Boyhood Idealogy key to his philosophy: seeing the world with the unspoiled eyes of a child. Through this lens, the membrane between reality and imagination is non-existent. Dreams can come true."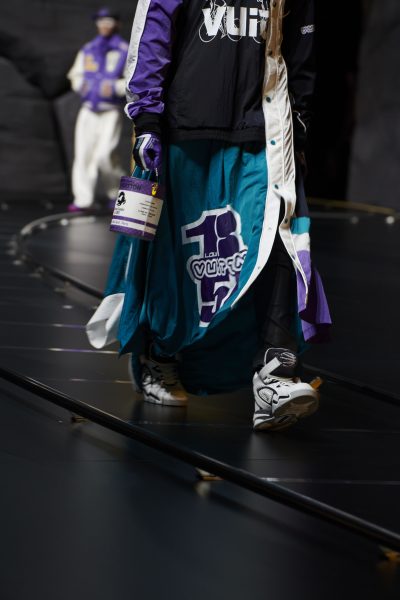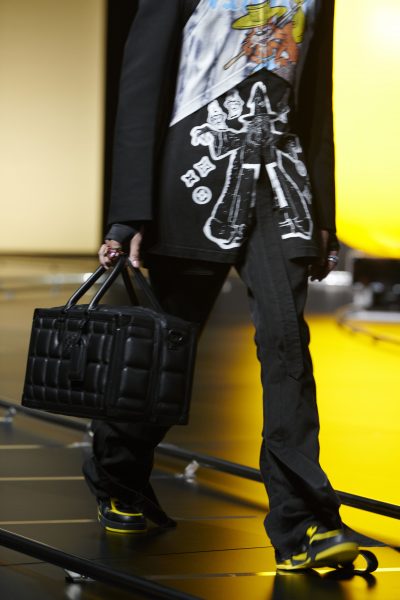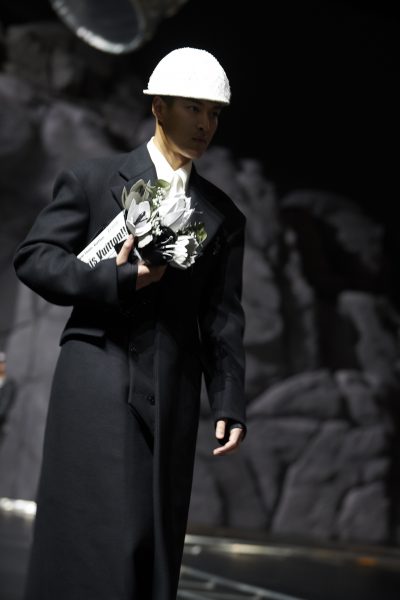 The collection, comprised of over 70 looks – with nine previously unseen looks thoughtfully spliced into the show, was more or less completed by Abloh before his unexpected death from cancer, and carried all his signatures with ethereal touches that evoked memories of his Spring 2020 collection, presented on the charmingly picturesque Place Dauphine. It revealed a fantastical undertone such as the bold first look where a black suit devoid of details and draped over the body as it accentuated the model's waist, not to mention the angelic outfits with kite-shaped wings and a pastel-coloured 19th-century floral tapestry motif.
Abloh's penchant for art was demonstrated on pieces which incorporated renditions of paintings by Gustave Courbet and Giorgio de Chirico. Light blue suits were enhanced with utilitarian hardware and a bag-belt accessory, and tracksuits have never looked more polished and sophisticated. His sportswear roots were echoed in varsity jackets decorated with cartoon graphics – a fun contrast to his strong tailoring, reflected in suits and coats with exaggerated shoulders. His signature elements of loose silhouettes and acrid-coloured garments in pinks, purples and blues reappeared on the runway in a self-referential manner. Alongside the sea of trench coats and jeans, other nods to the past were pleated skirts, fur coats, boiler suits, floor-length draping coattails and vivid sunglasses.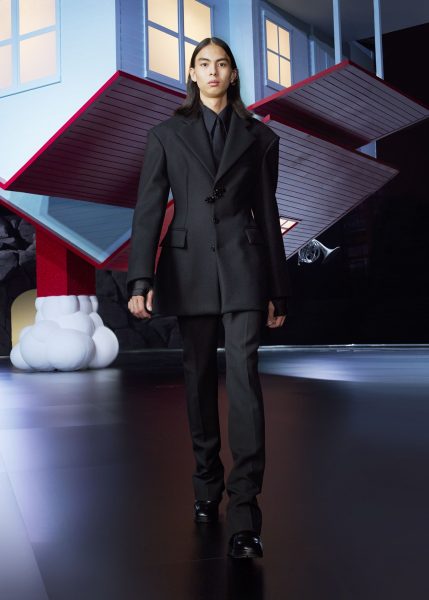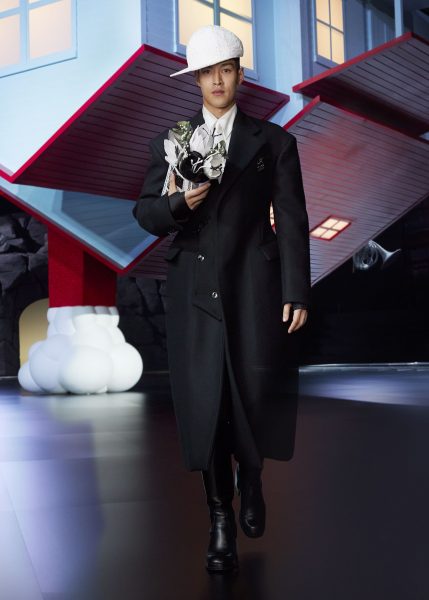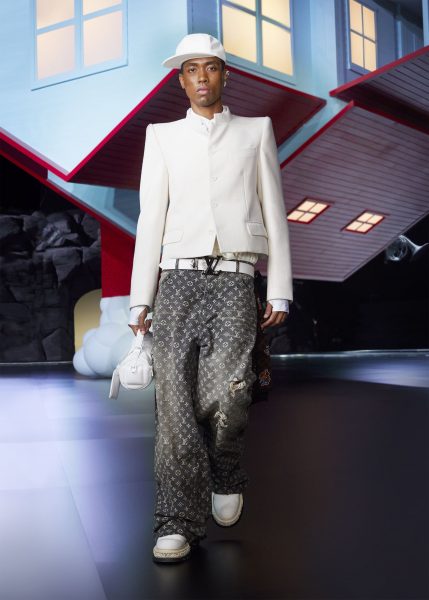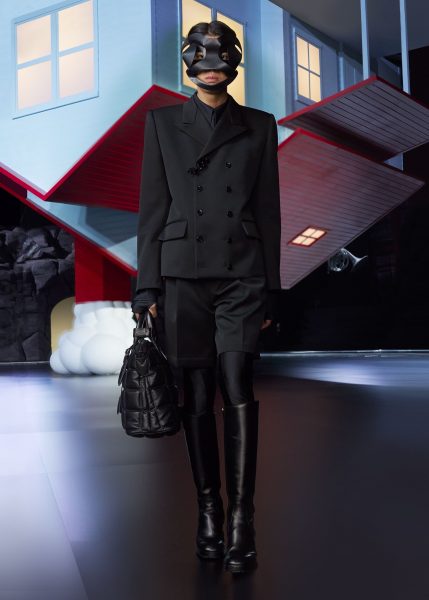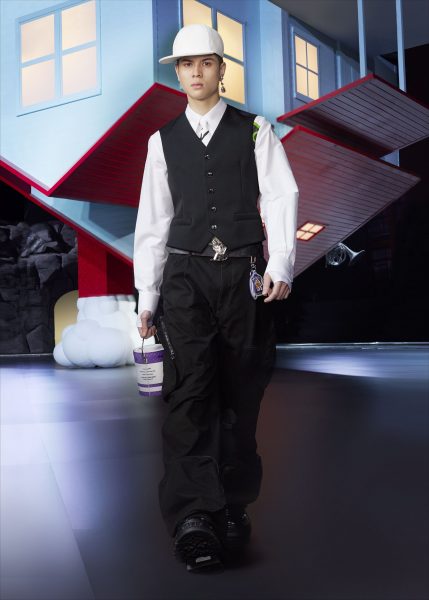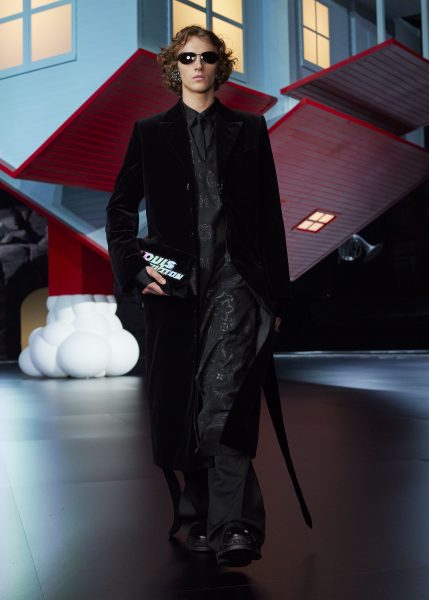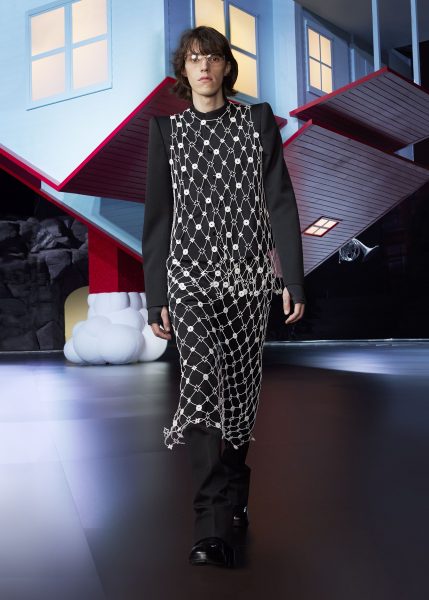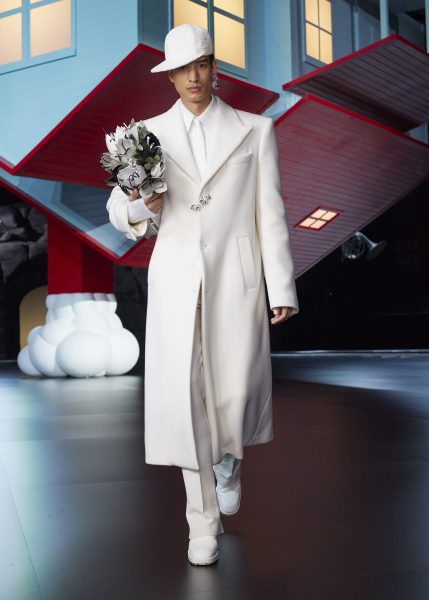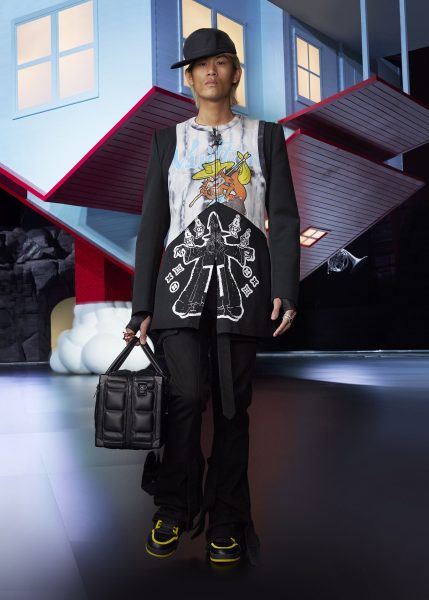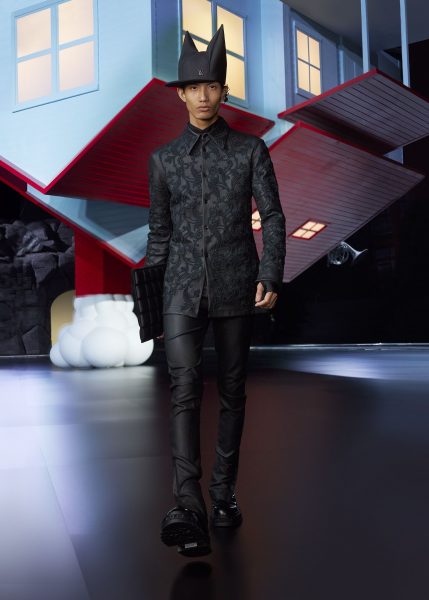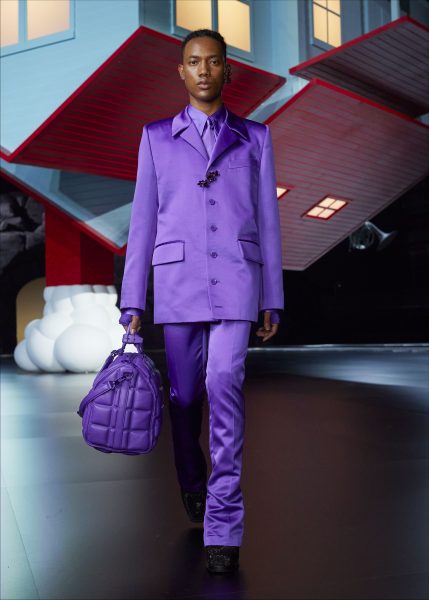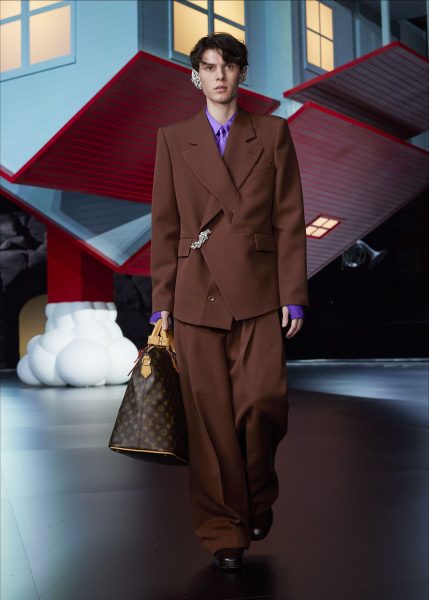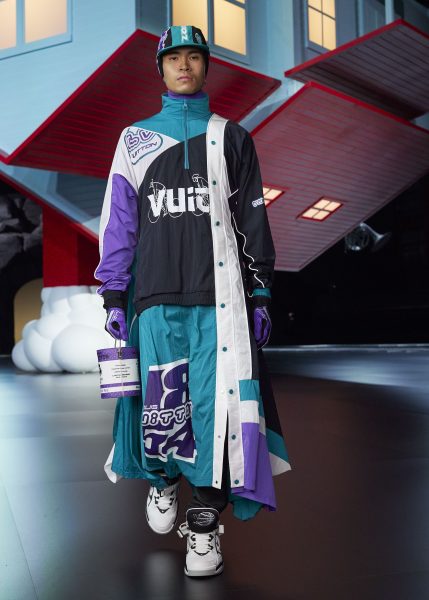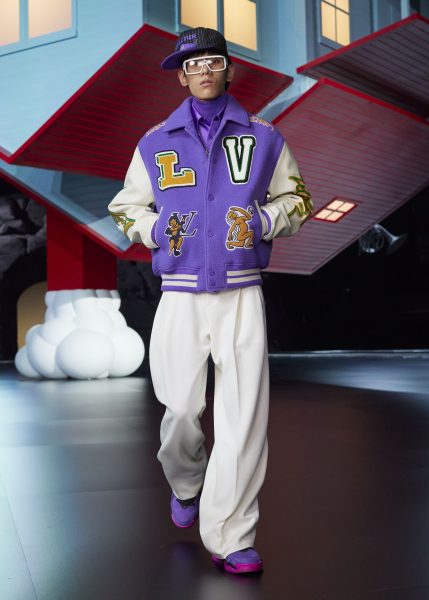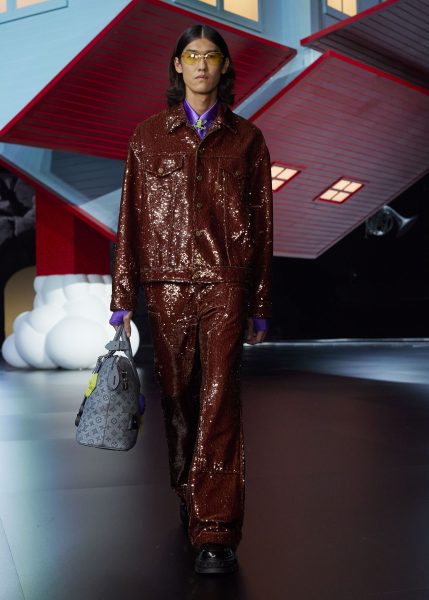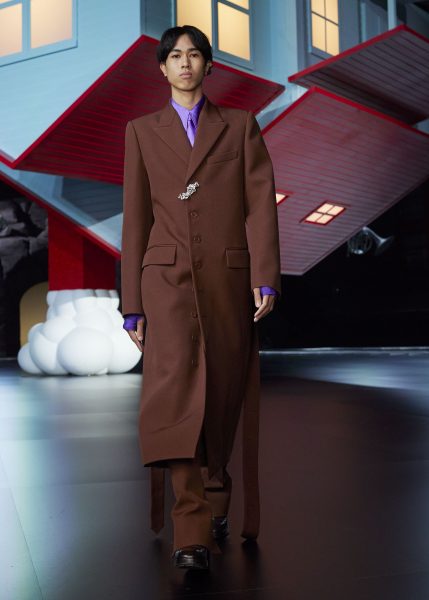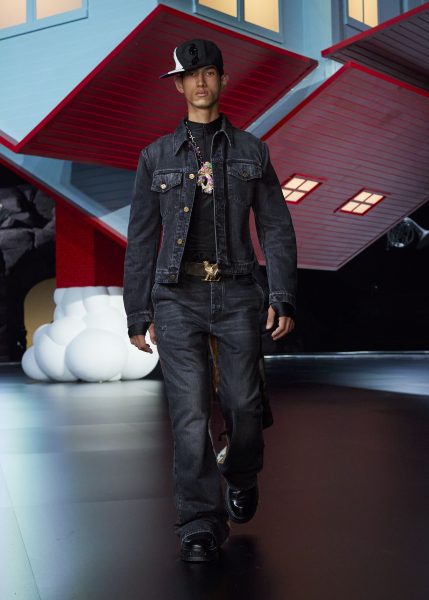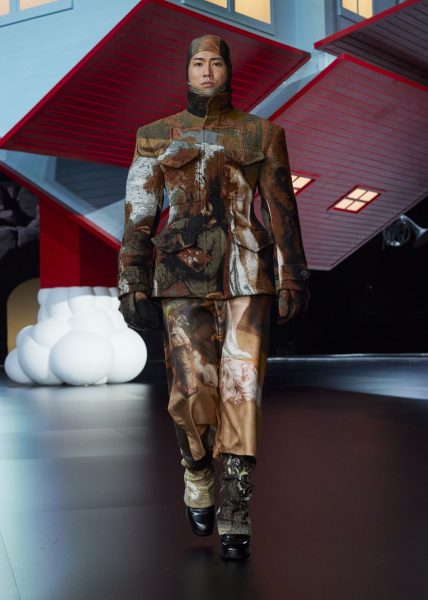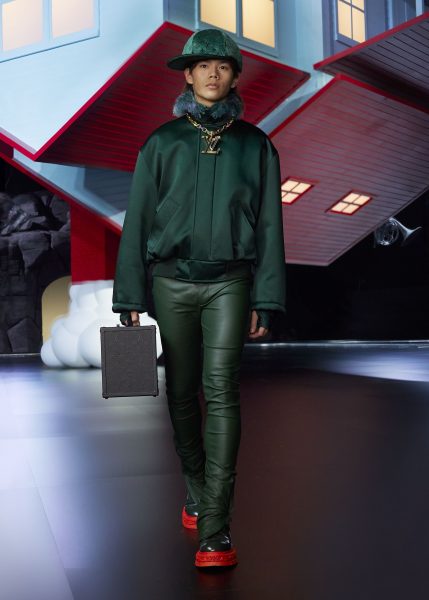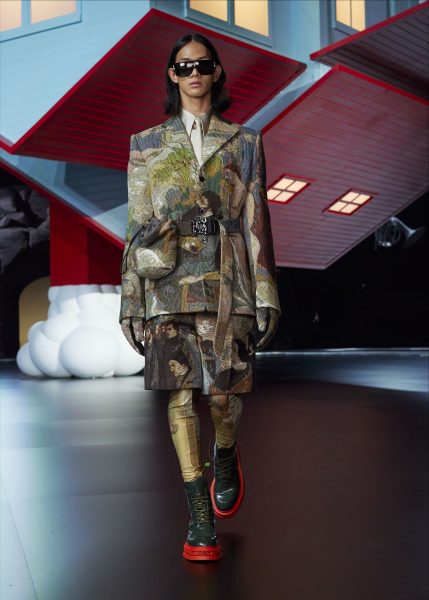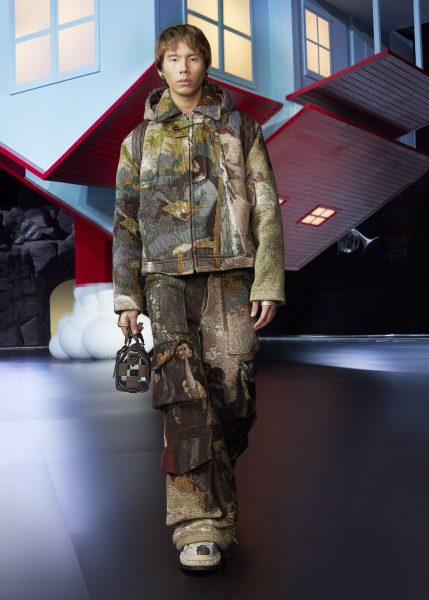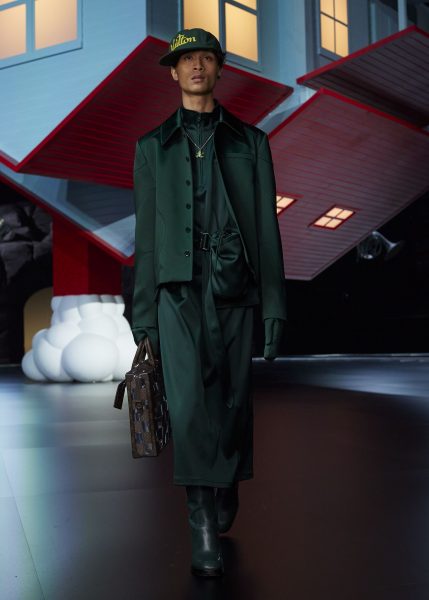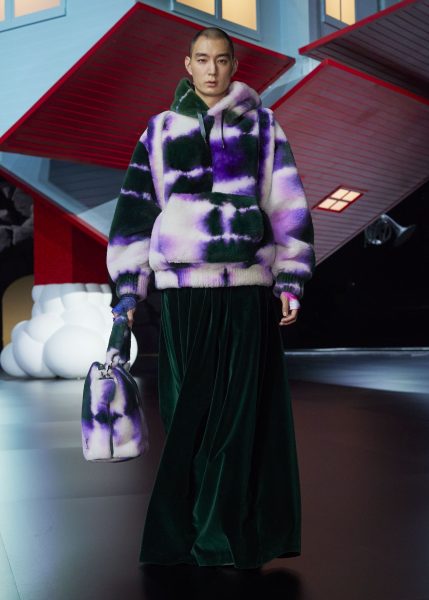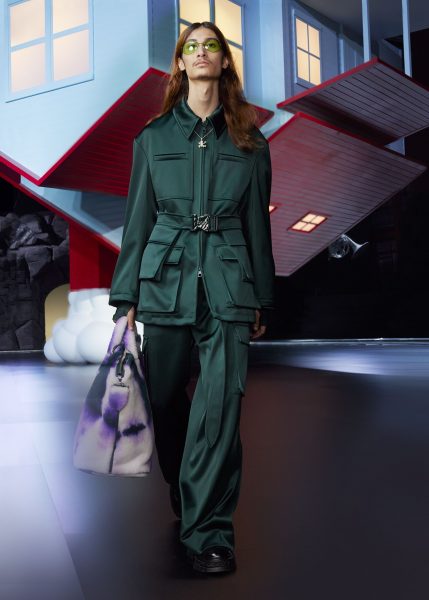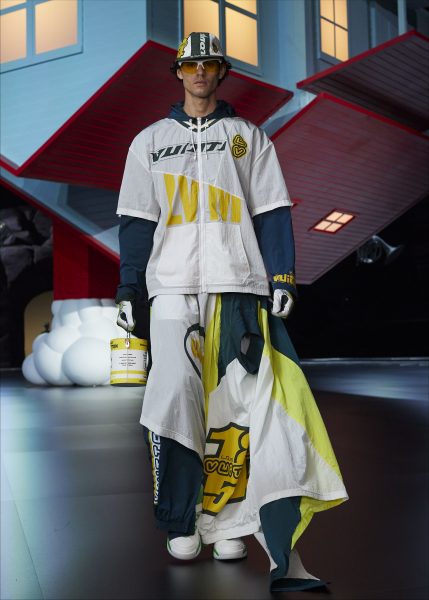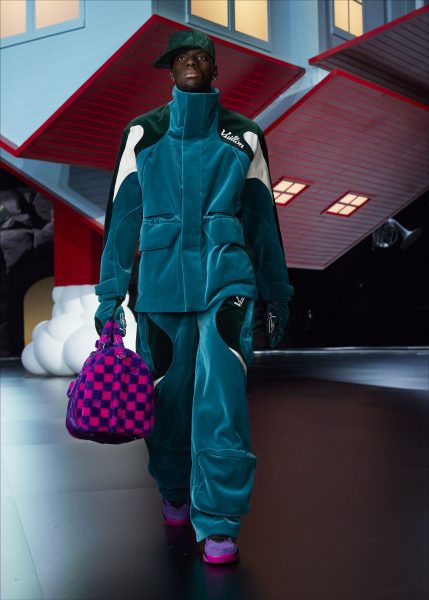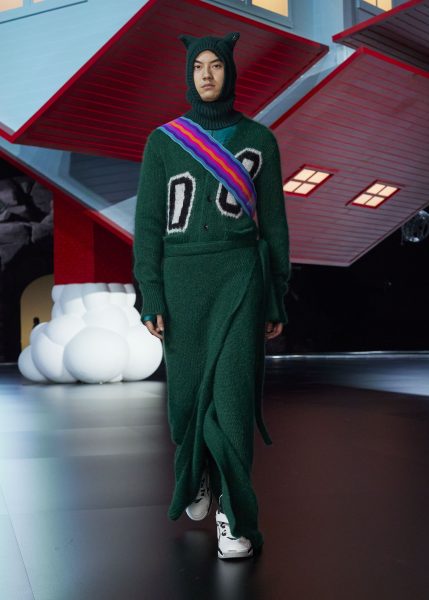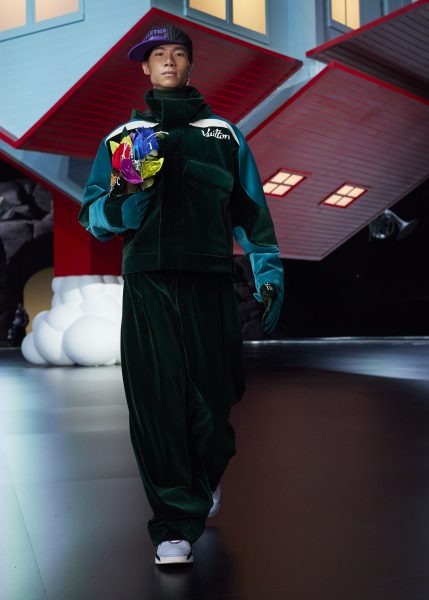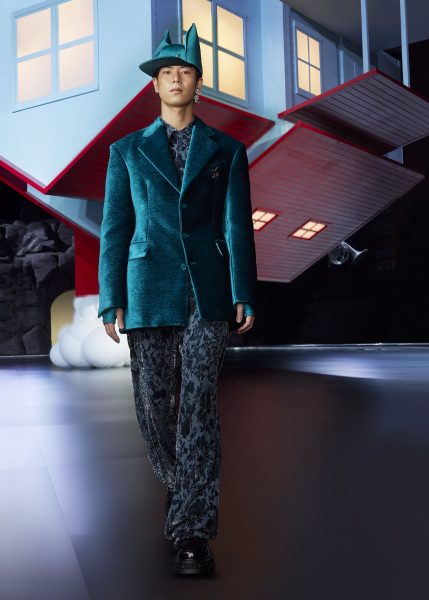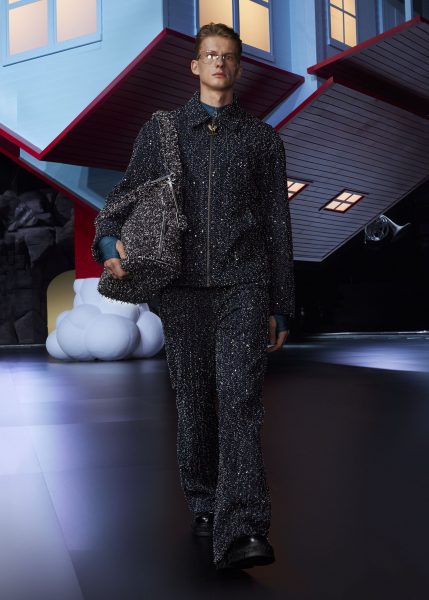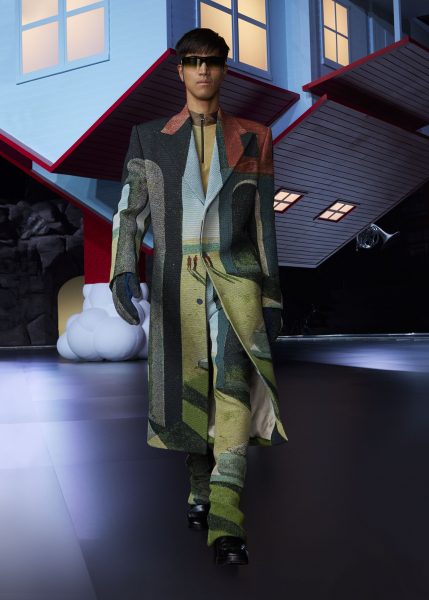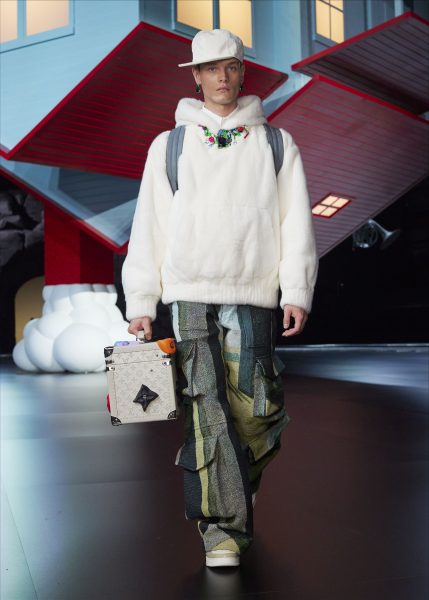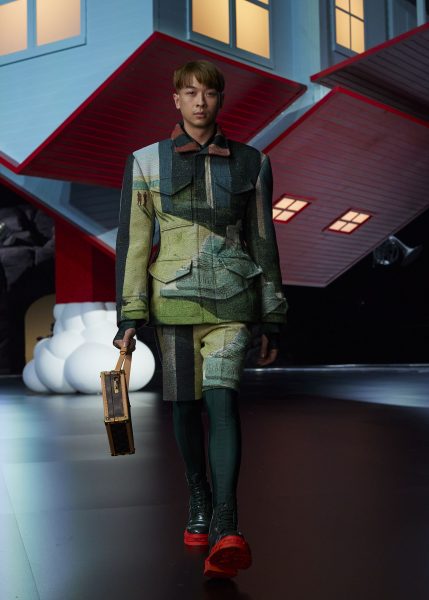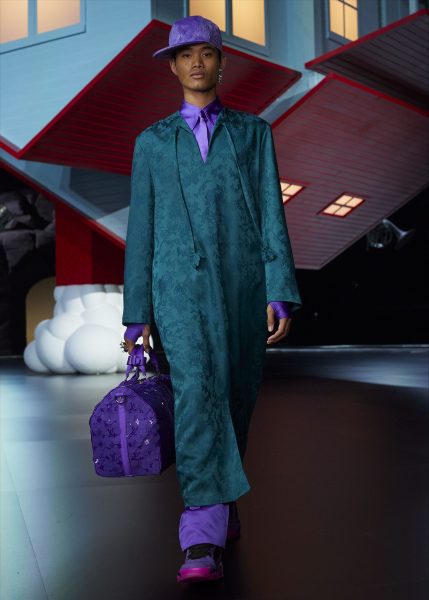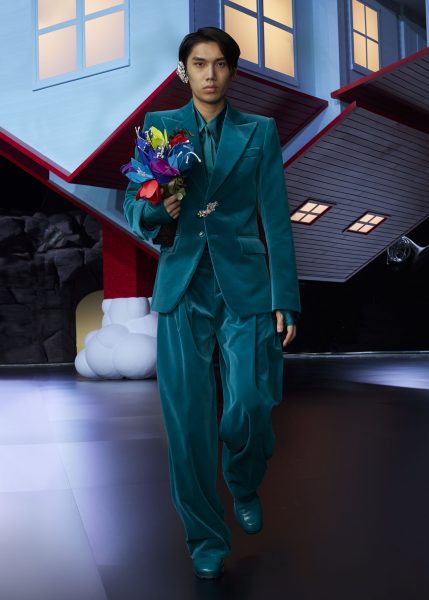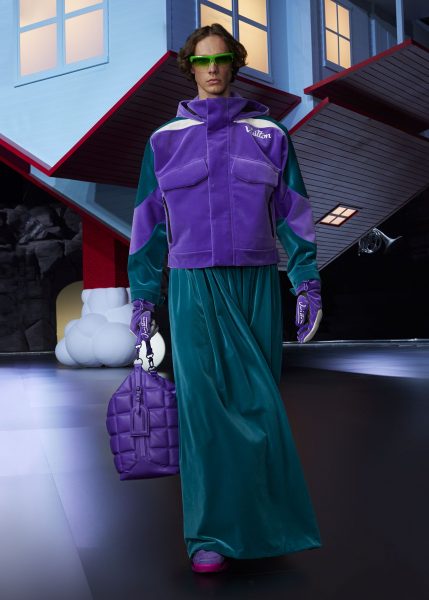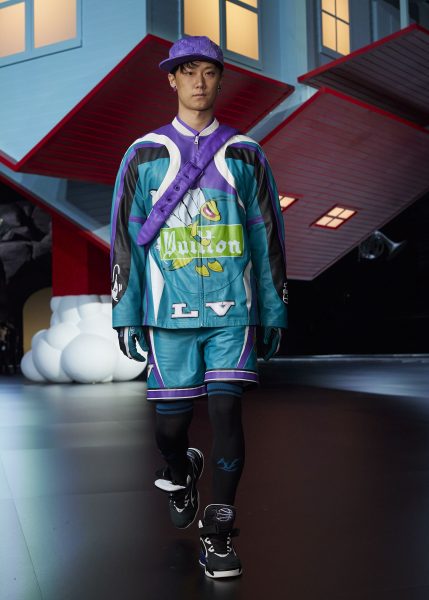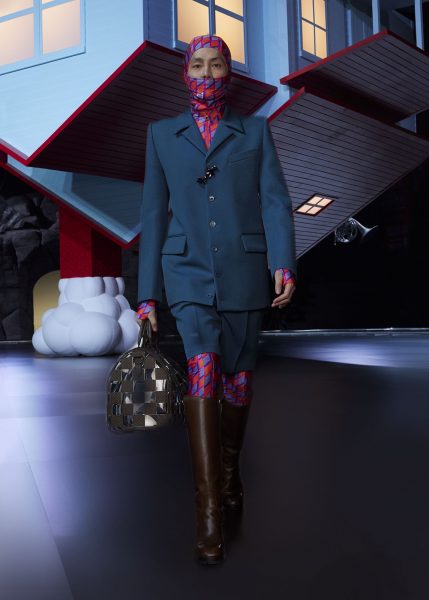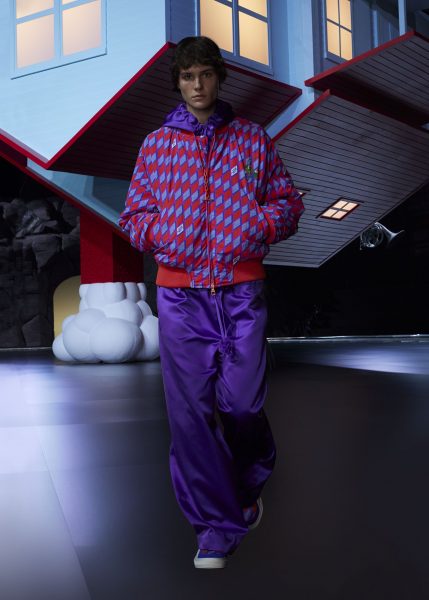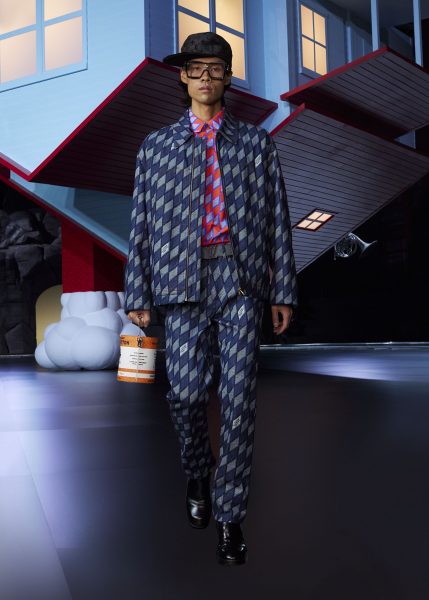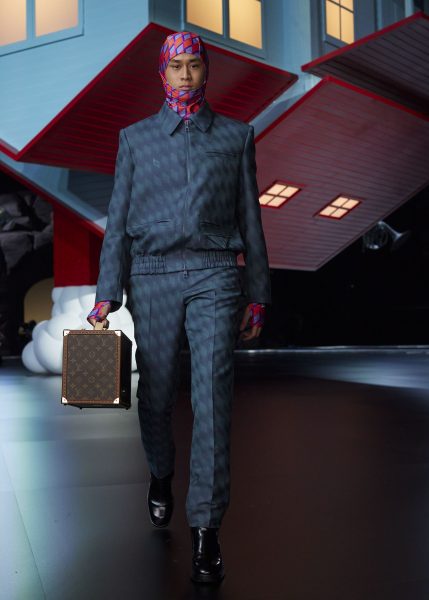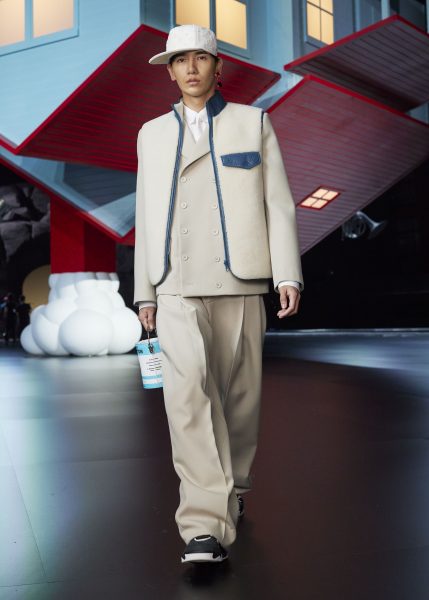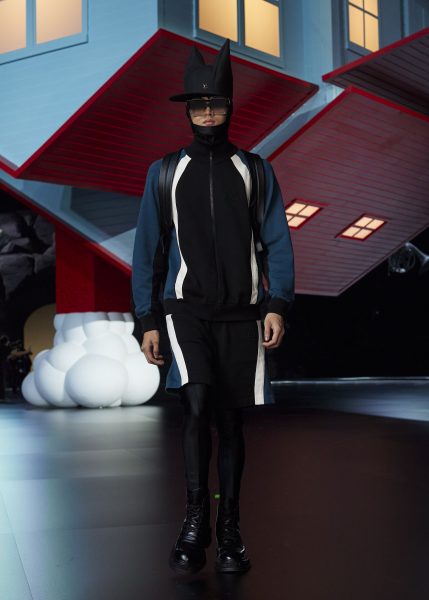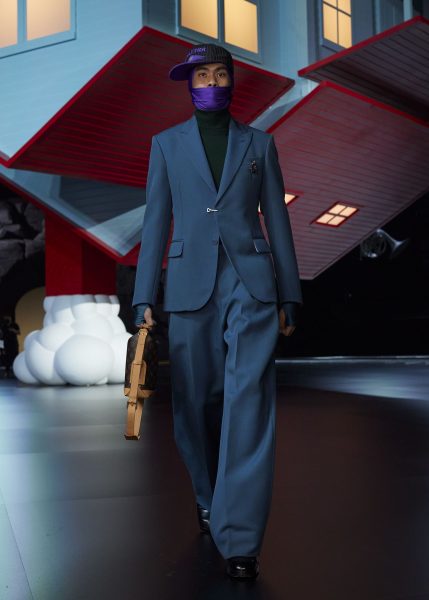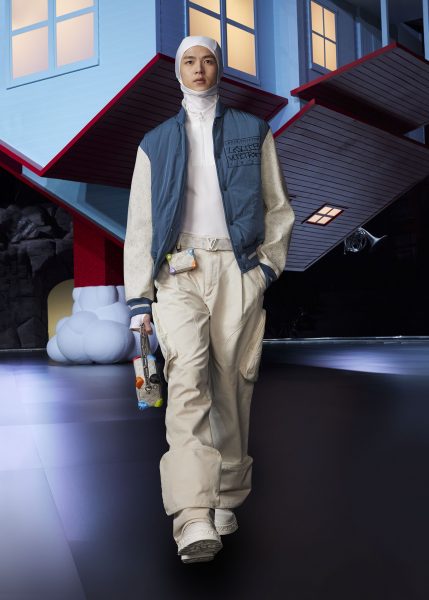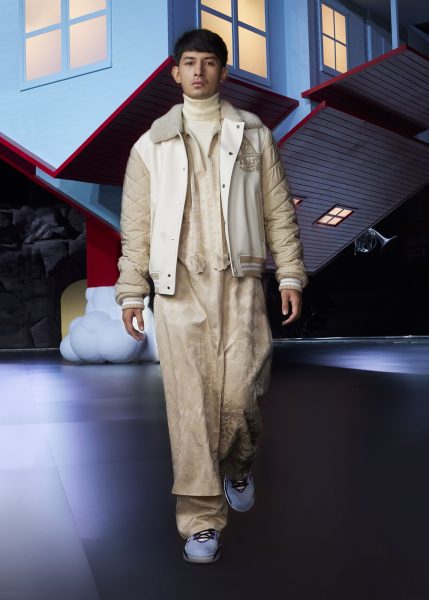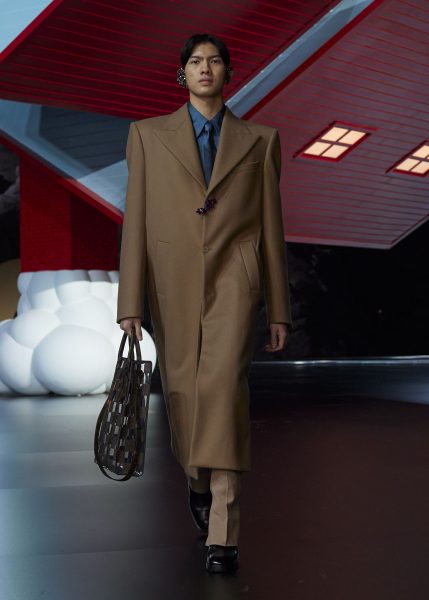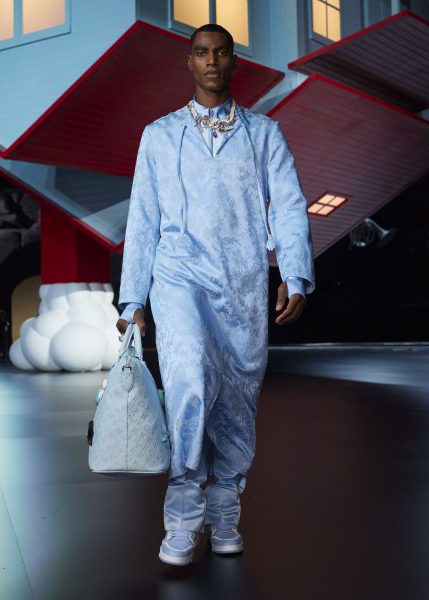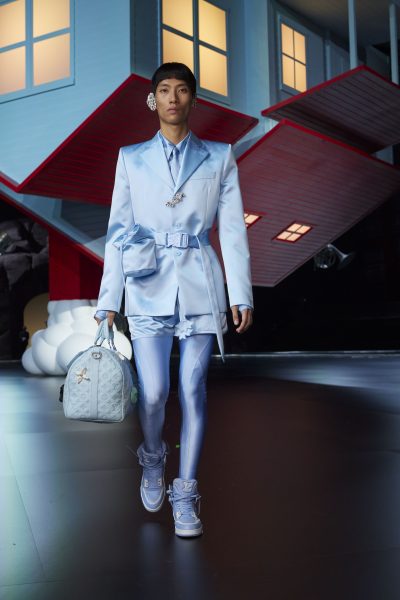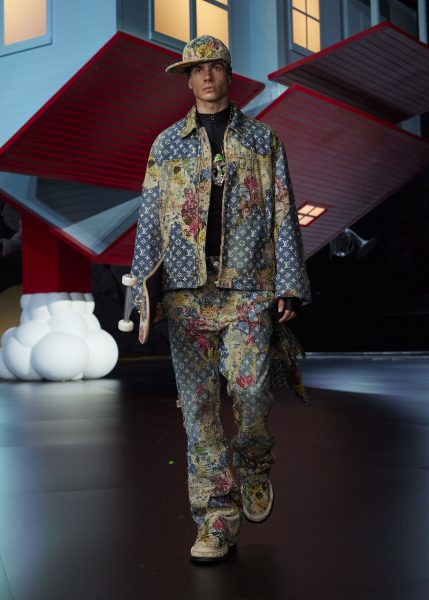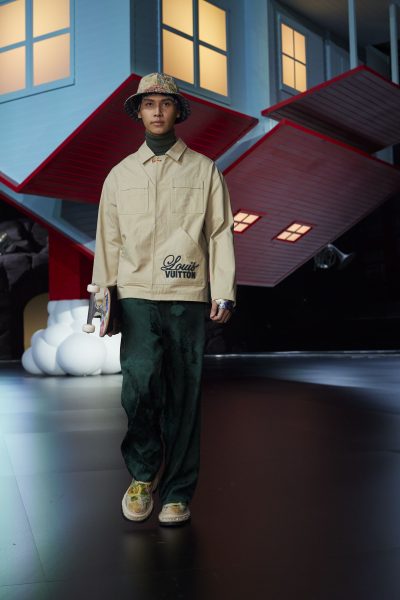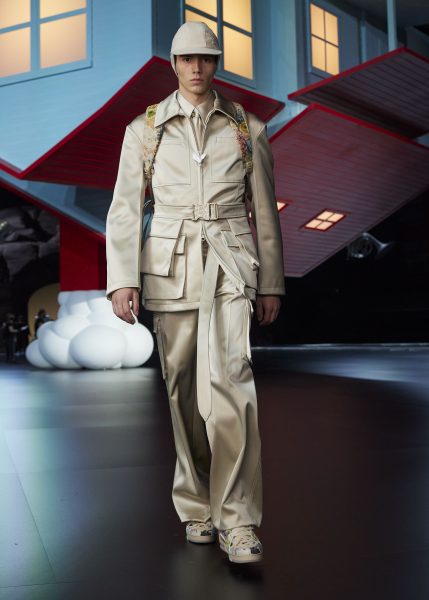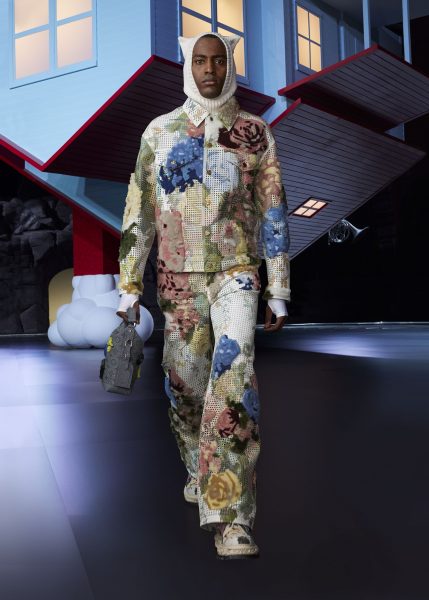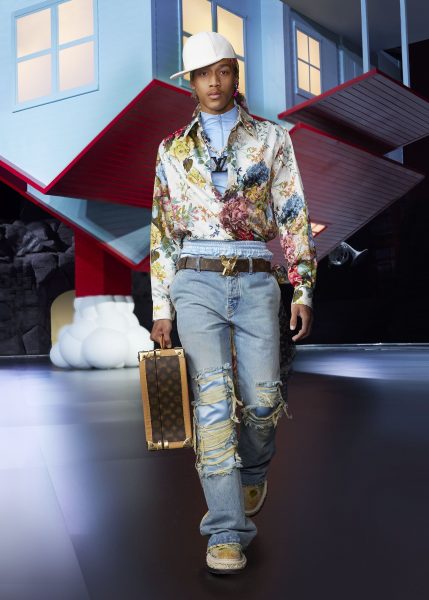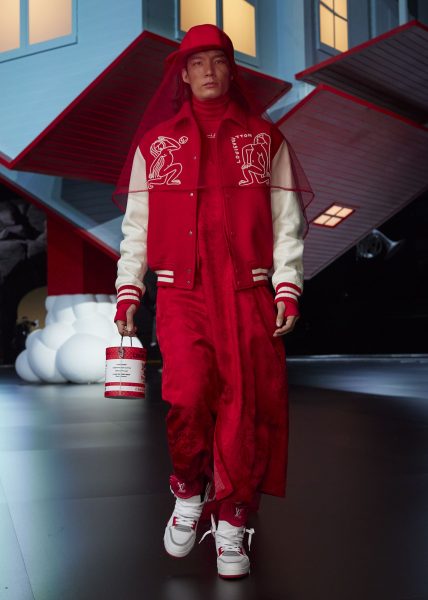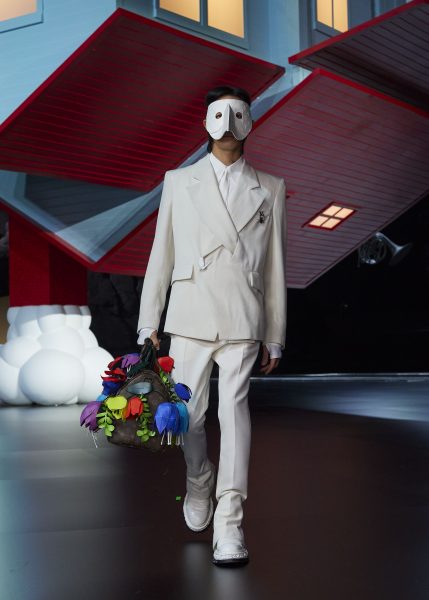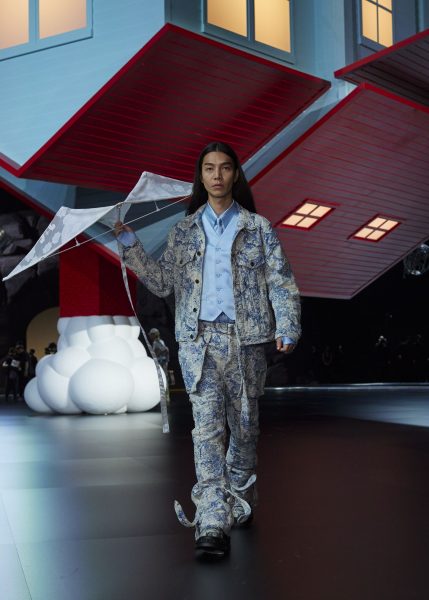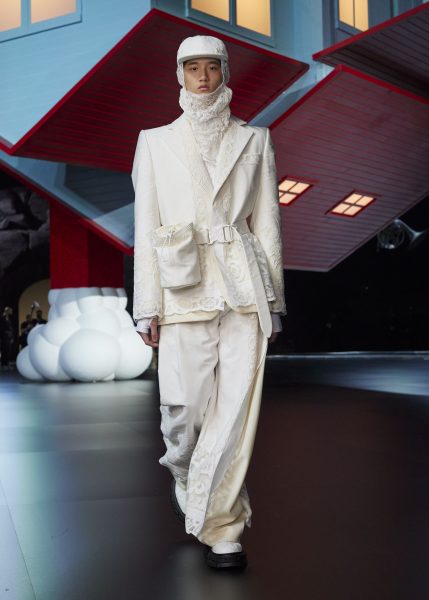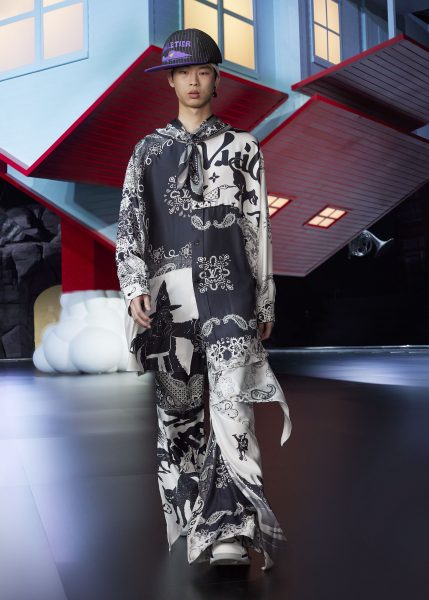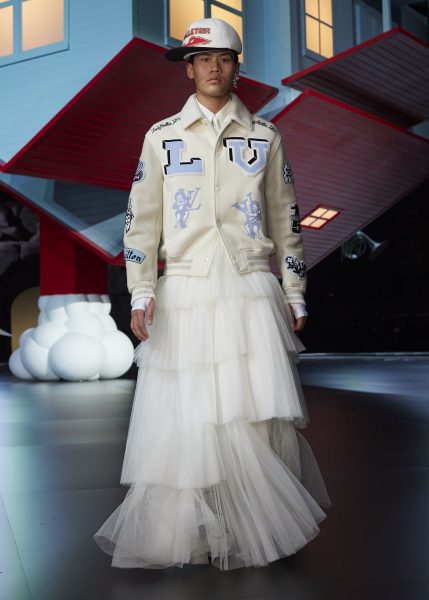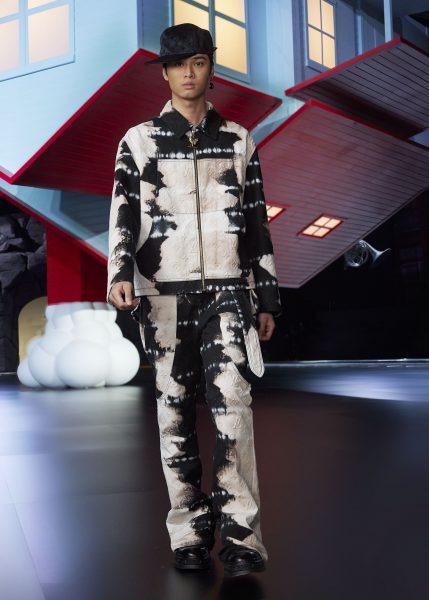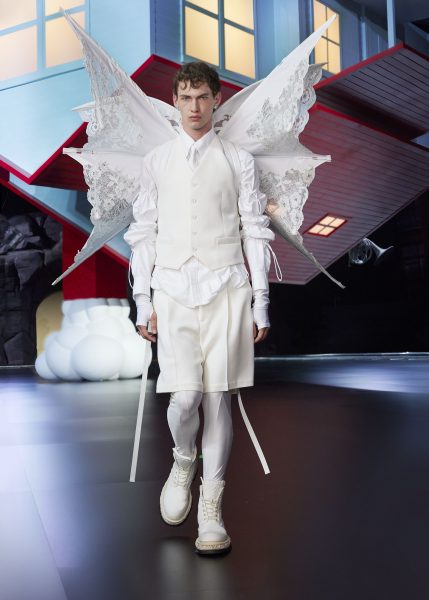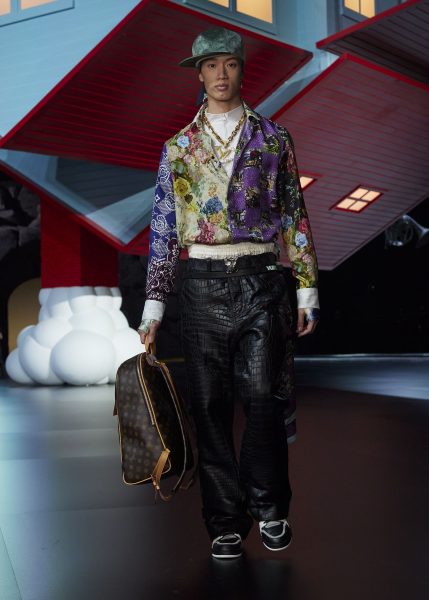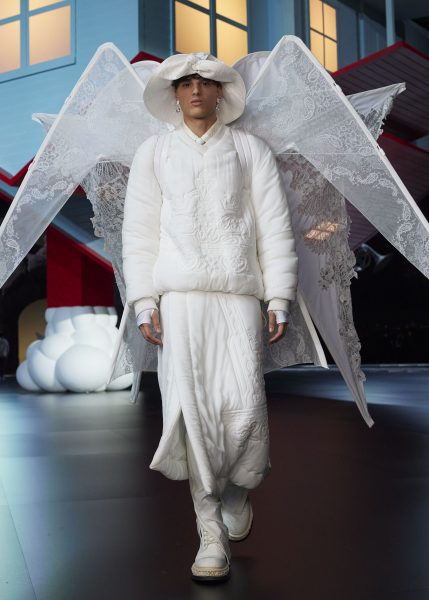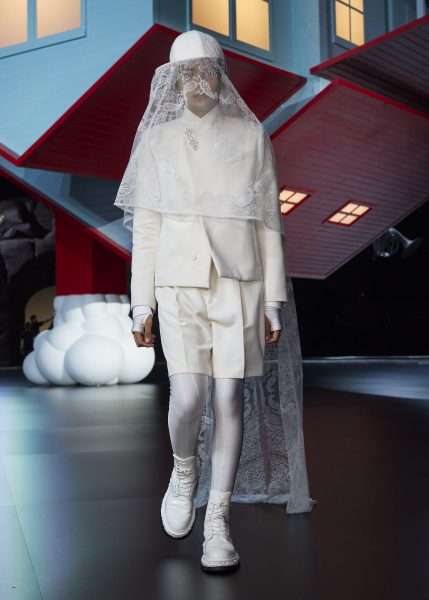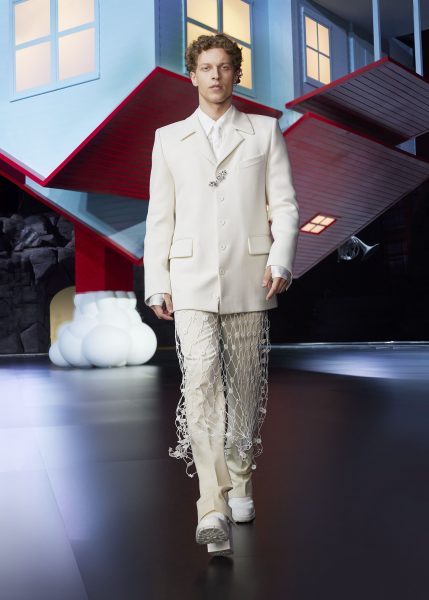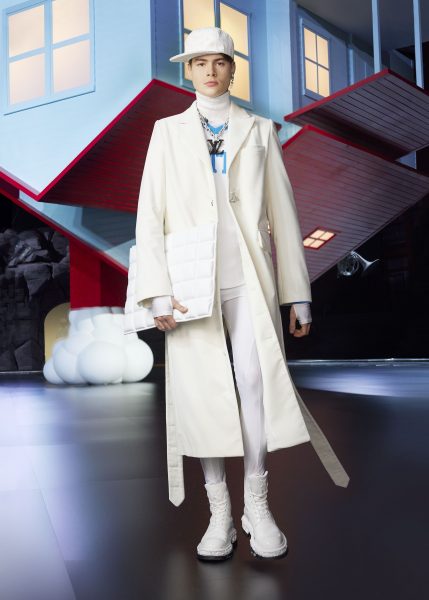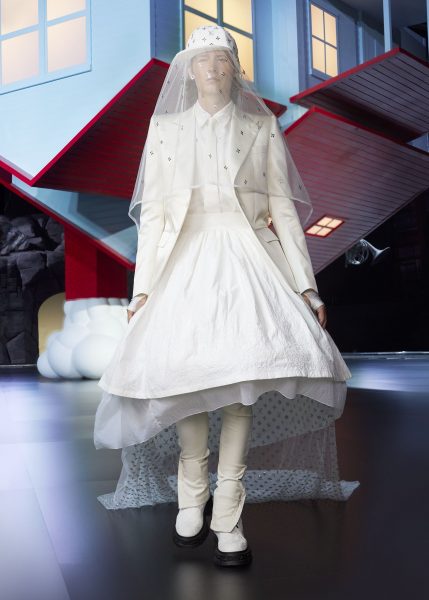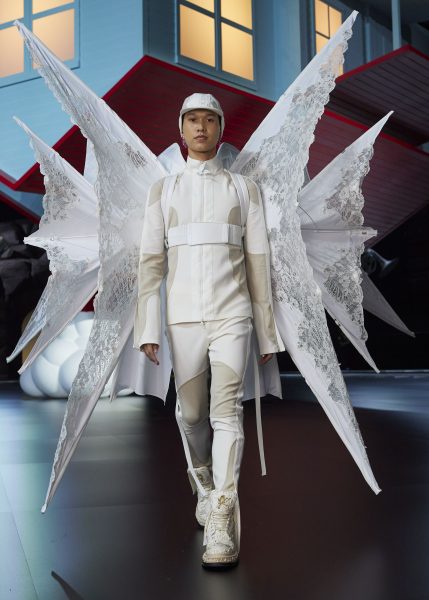 On the accessories front, in addition to classic sneakers – namely the LV Runner Tactic and the LV Trainer – reworked with different materials and colours, there were the equally eye-grabbing models in the bag department, a place where Abloh continuously disrupted with his coveted interpretations of LV classics. They included the paint can bags, bouquet bags and a Men's Folio approved otherworldly semi-transparent Damier Keepall weekend bag.
The show didn't seem to present anything groundbreakingly original, because that was never Abloh's ultimate goal. Instead, for him, it was as much about creating new clothes and accessories as it was about implementing change in the fashion world.
This story first appeared in the June/July 2022 issue of Men's Folio Malaysia.