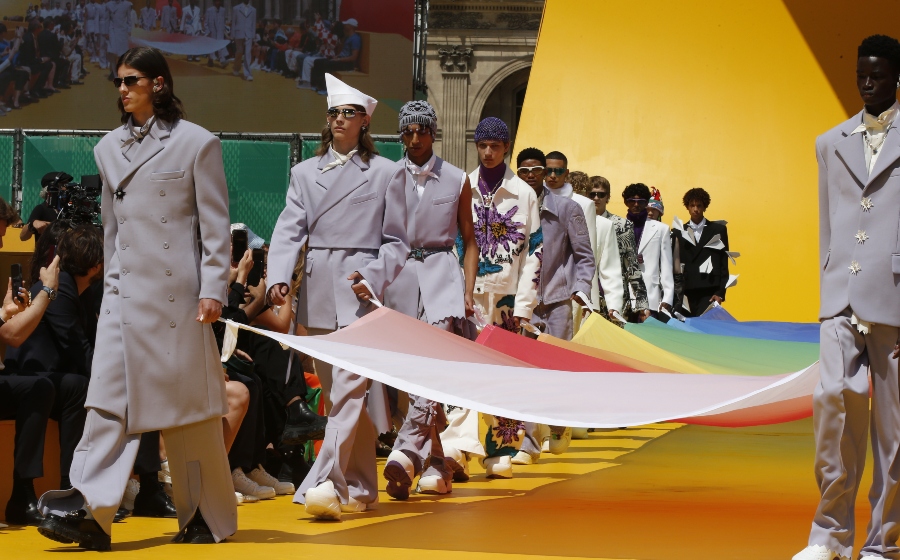 Since his tenure that started with the Spring 2019 collection, the late Virgil Abloh's universe for the House has always been what we call the "uplifting of upcycling". In a material sense, it makes sense. No brand can ignore the stipulation of sustainability: Louis Vuitton has been upcycling materials, fabrics, and looks, and in particular, for the Spring Summer 2023 show, several pieces were upcycled from existing recycled ideas or reiterated from previous storylines.
In a more esoteric sense, the concept was always Abloh's assignment at the House. Upcycling could come in the usage of the movements that Abloh frequently tapped into, a condensation of culture that reflects the world he lived in and aspired to share with the world. The closest example was his concept of a childhood imagination that provided fertile ideas for fashion — taking everything that inspired him in his youth and amplifying it through the savoir-faire of the House.

Like any shows done under Abloh's tenure, the Louis Vuitton Men's Spring Summer 2023 show was almost cinematic in its approach.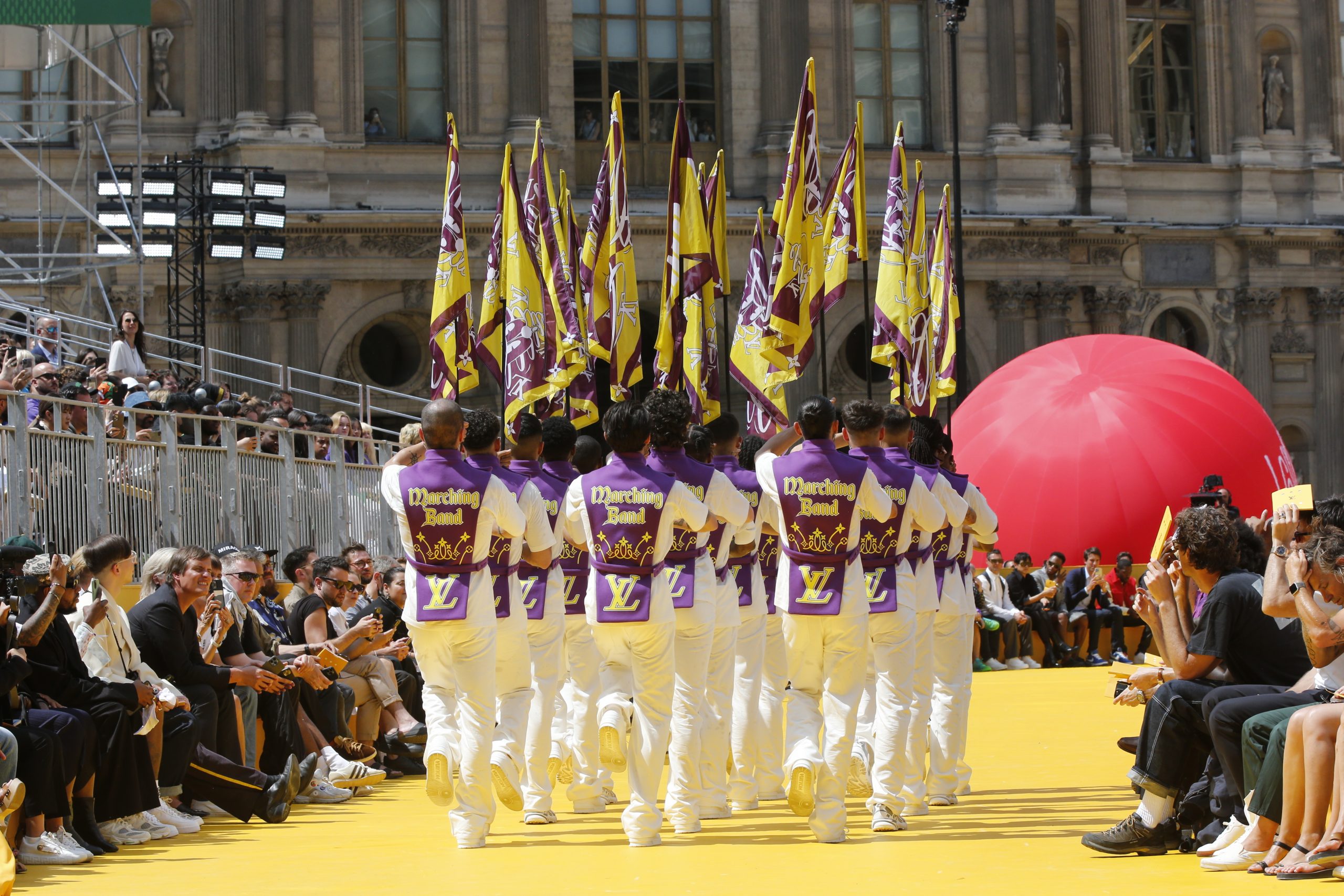 Here, our 10 favourite looks from the show.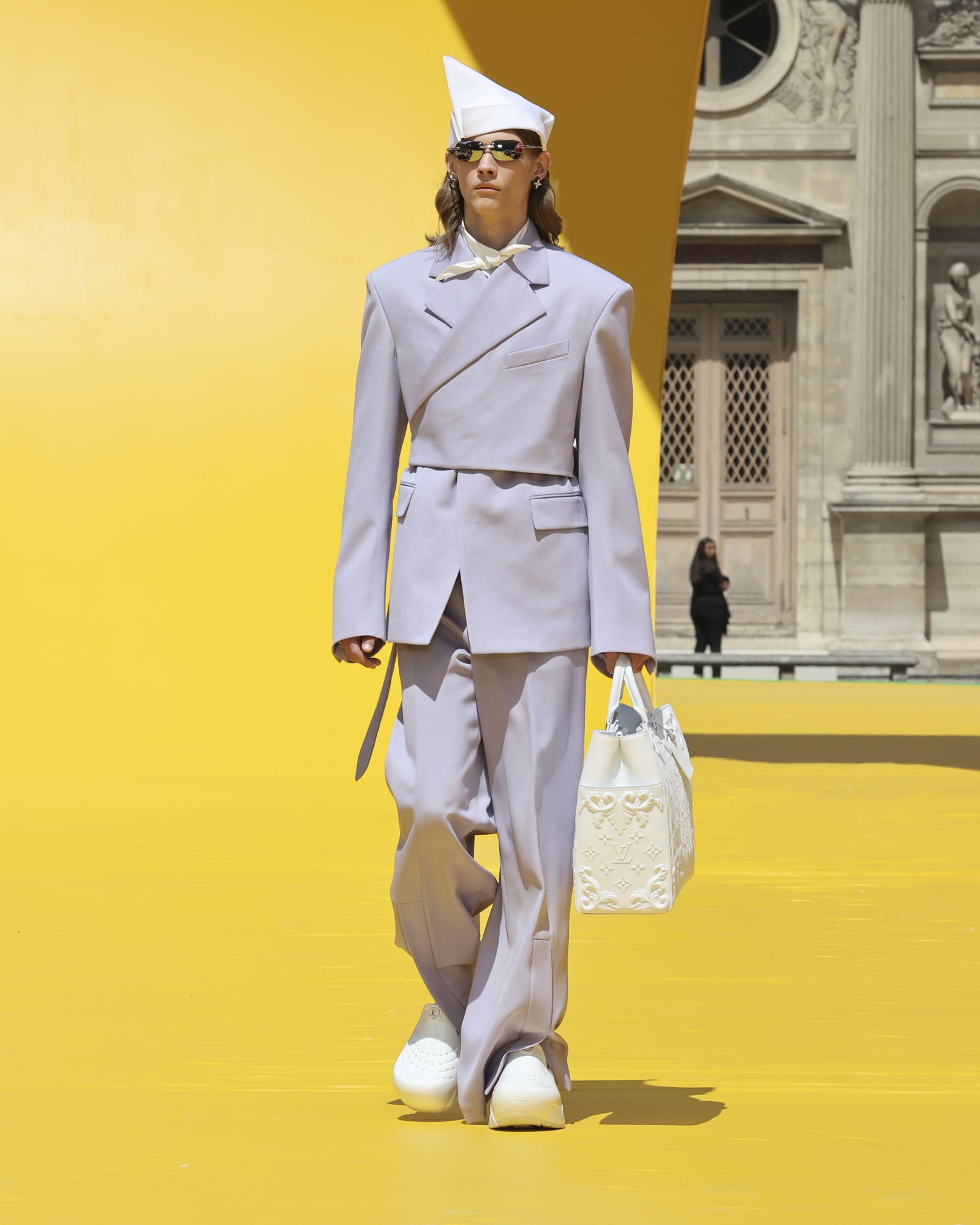 Look 4: A distillation of Abloh's codes for the House, the design studio under the late designer honoured his vision of suiting. Sliced, diced and made for runway-to-real-life appeal.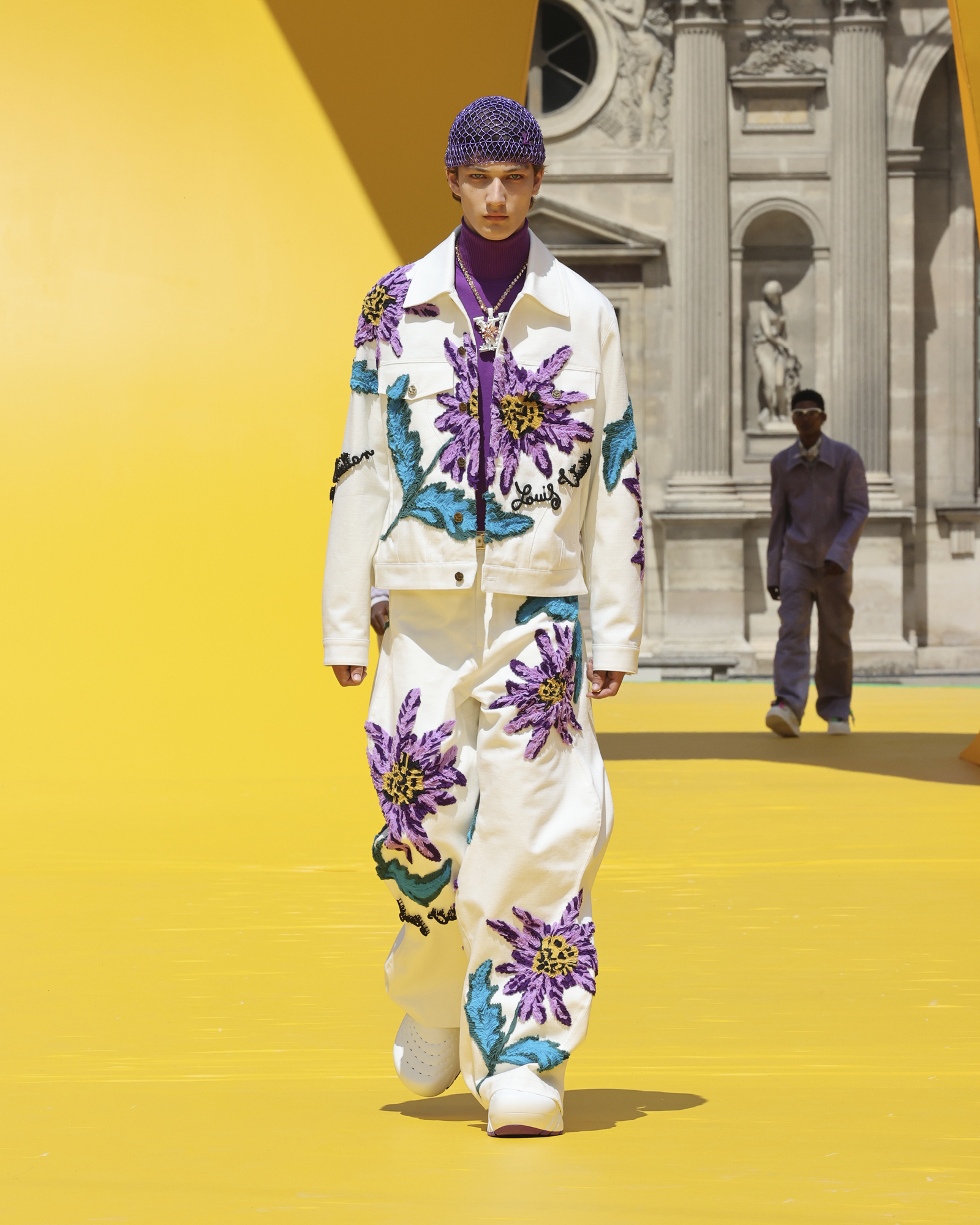 Look 8: Perhaps, a tribute to the Louis Vuitton Spring 2020 menswear show with its florals and fauna, this particular look mirrors it in iconography.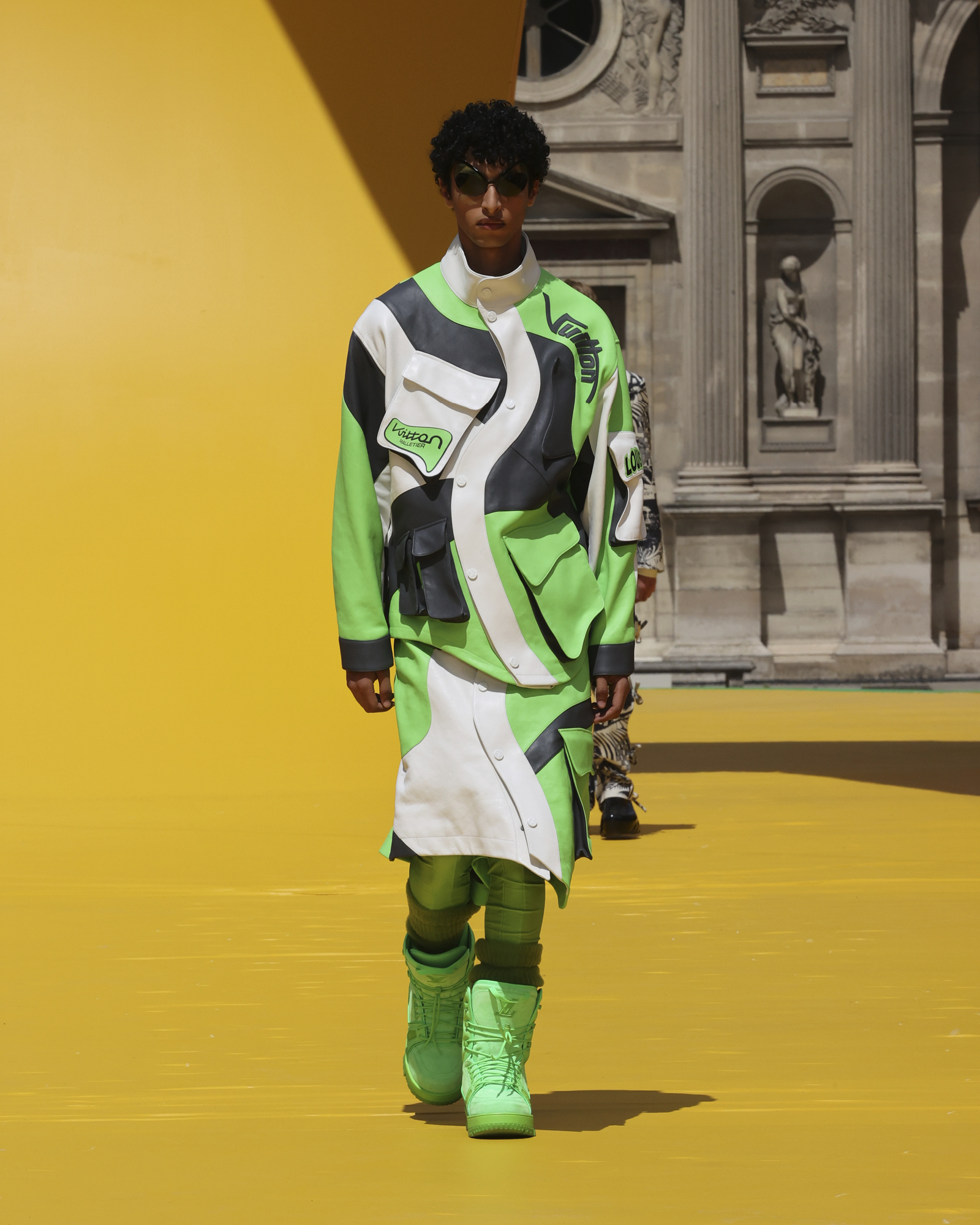 Look 15: The concept of childhood play materialised in Nascar-racing green and F1 tracks.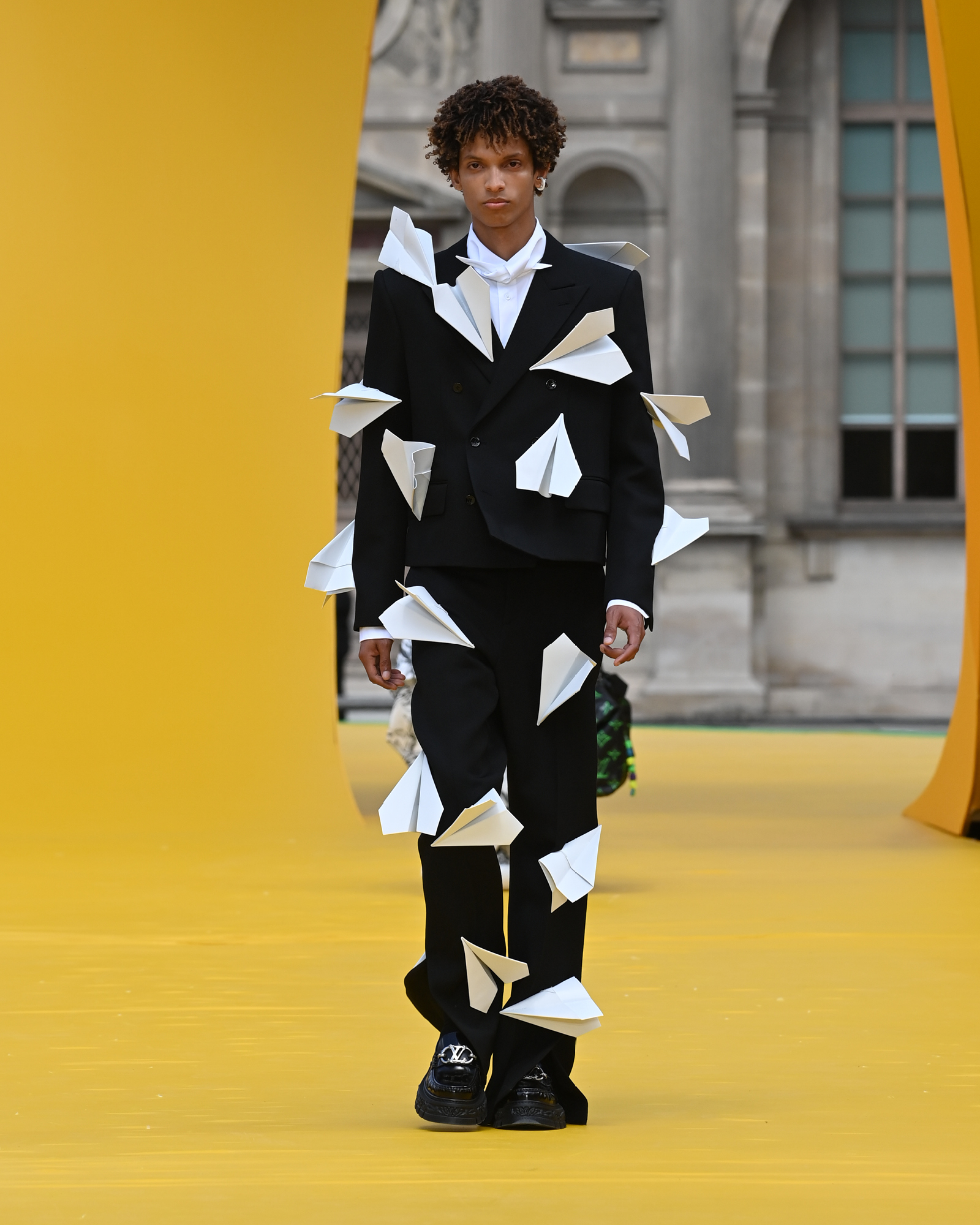 Look 22: A motif of the House that has materialised in the form of show invites, graphics and prints — the paper aeroplane Abloh used to fly when he was young.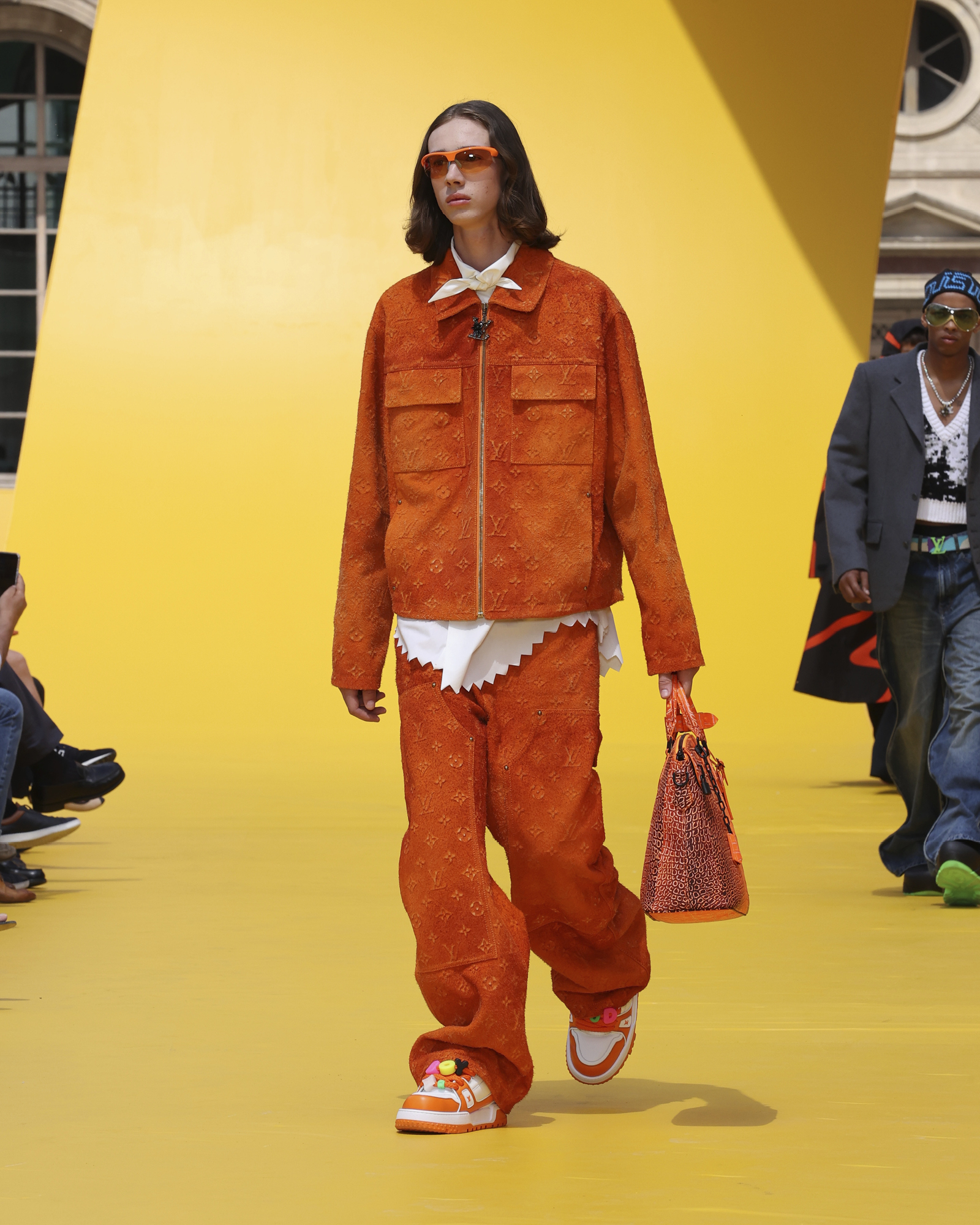 Look 30: In the simplest sense, Abloh's direction for Louis Vuitton has always been about the street and centres on a man who's constantly on the move.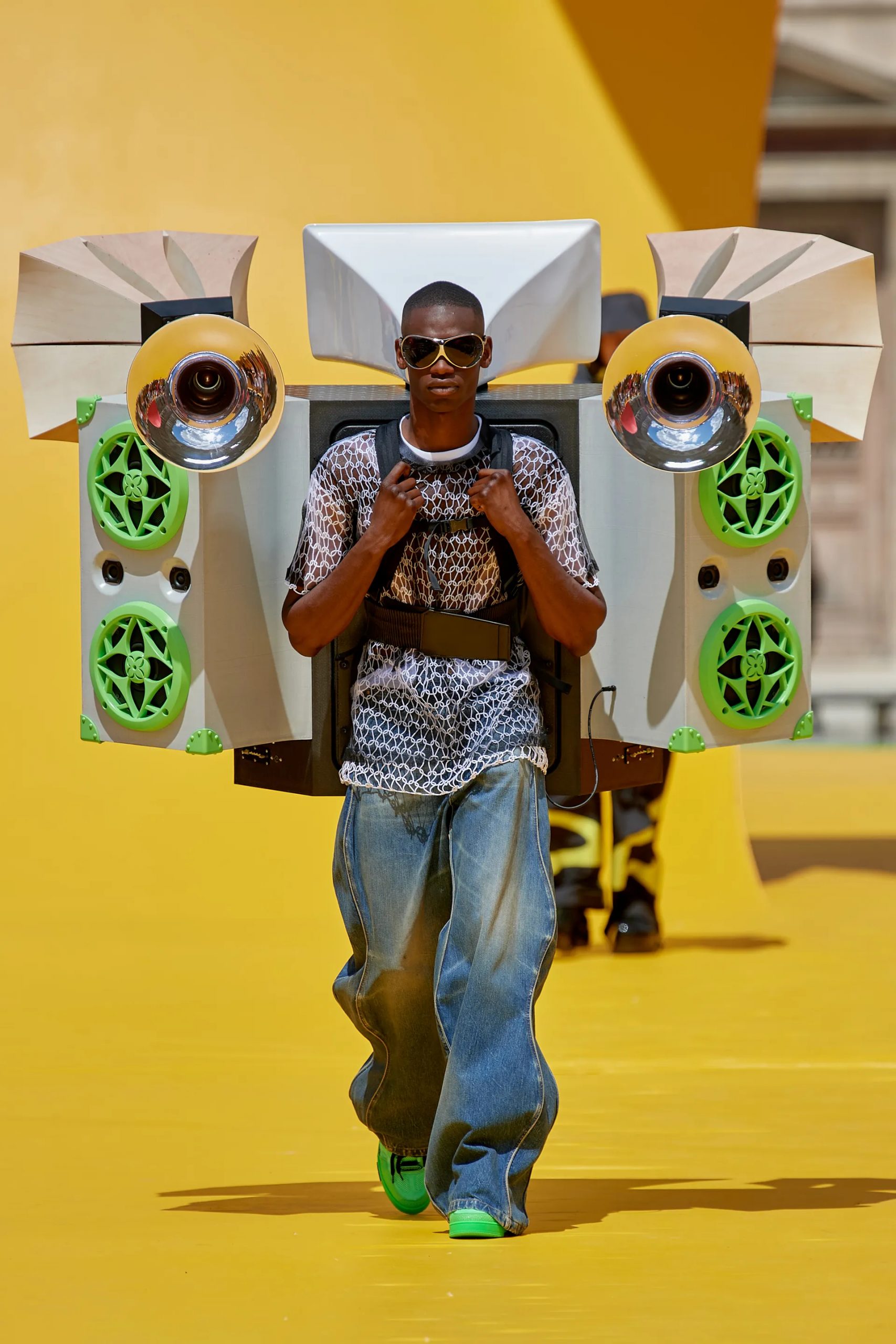 Look 37: If one rewatches every show Abloh has done, he'd realise that the sound informs his silhouettes and vice-versa.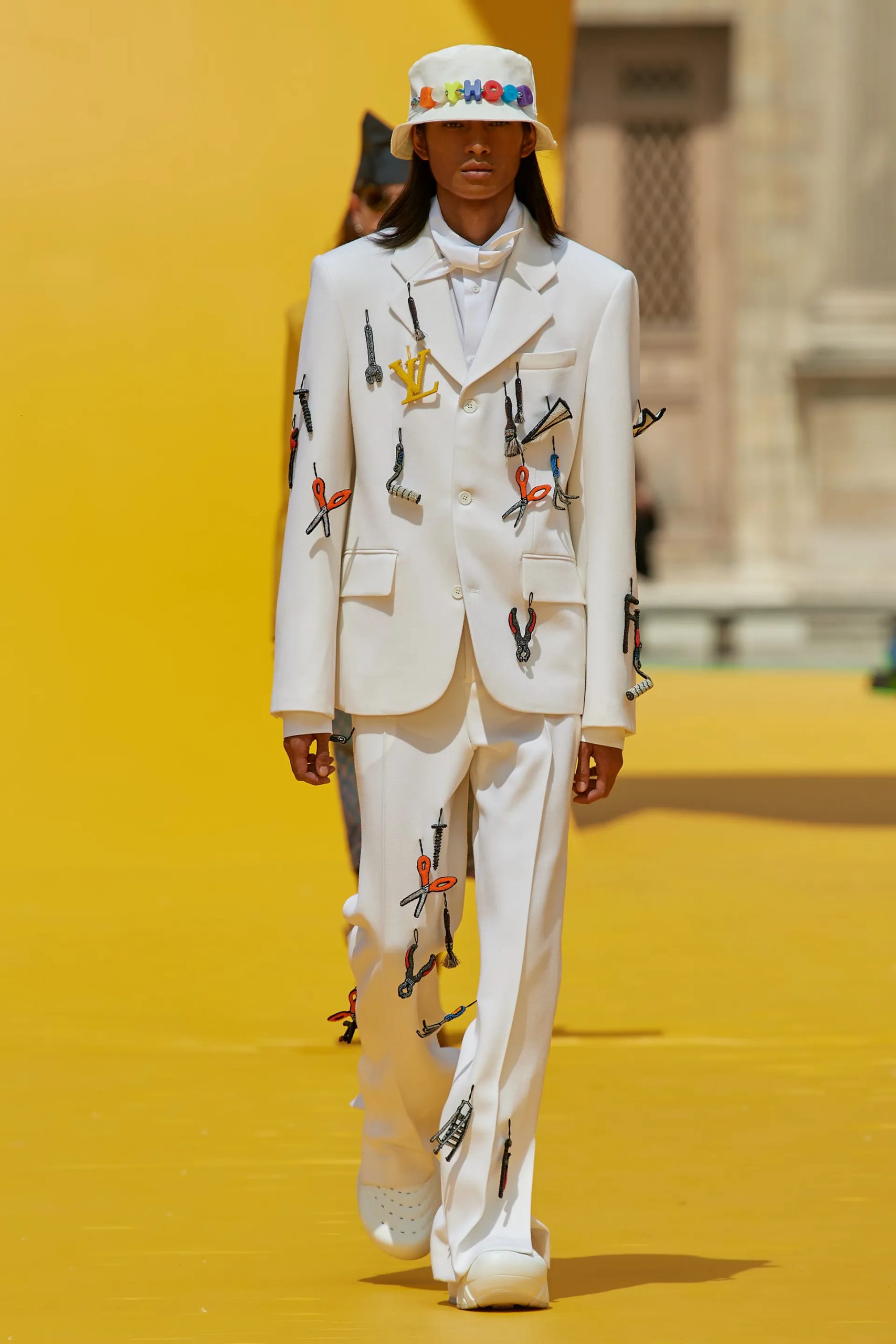 Look 48: A not-so-subtle reference to the atelier of the House and the tools that bring Abloh's vision to life.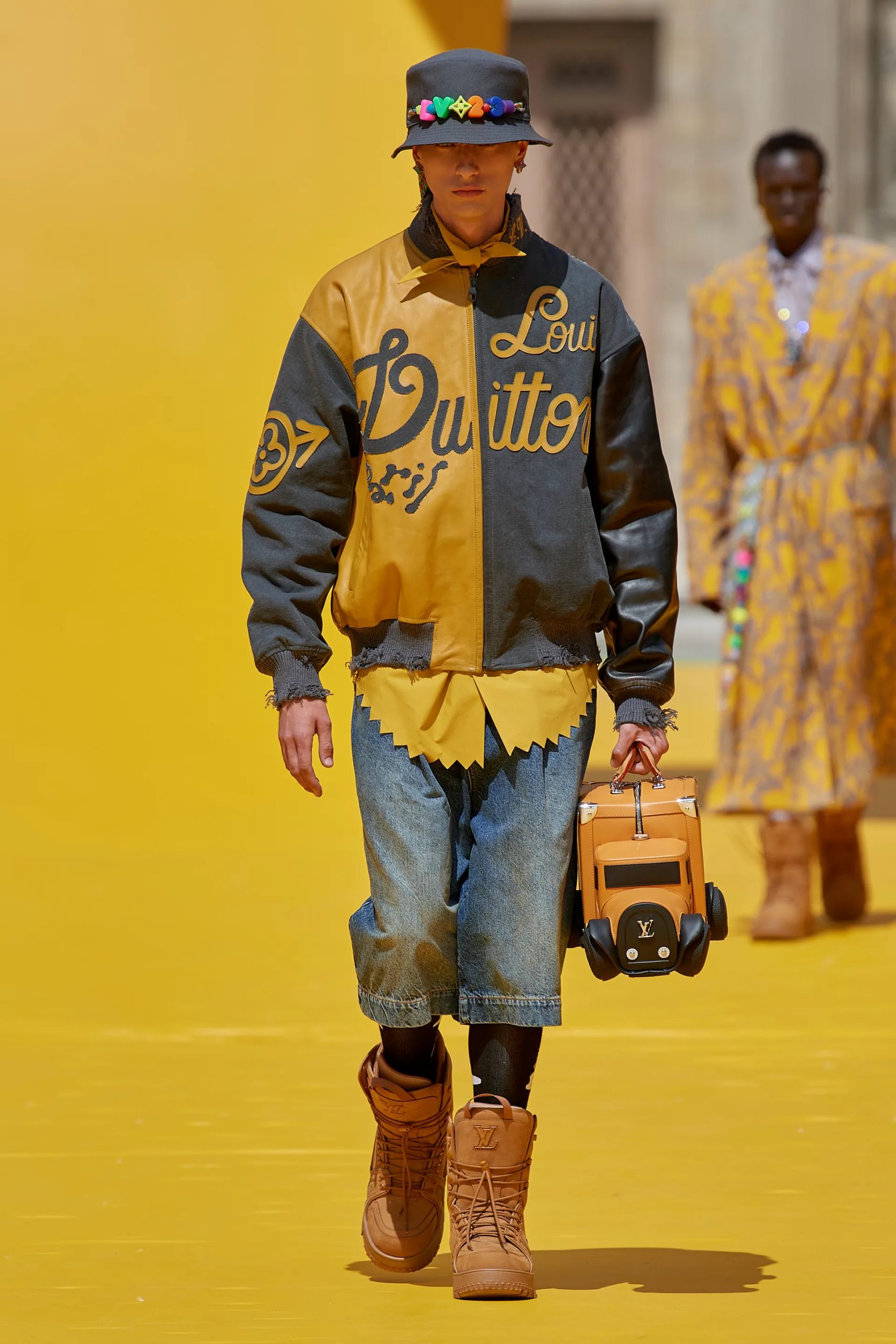 Look 54: Abloh was once quoted as saying the concept of was "the untainted vision of a child, not yet spoiled by societal programming." This look proves true — the toy-like bag, looks-too-big-for-him sneakers and playful riff off the brand name.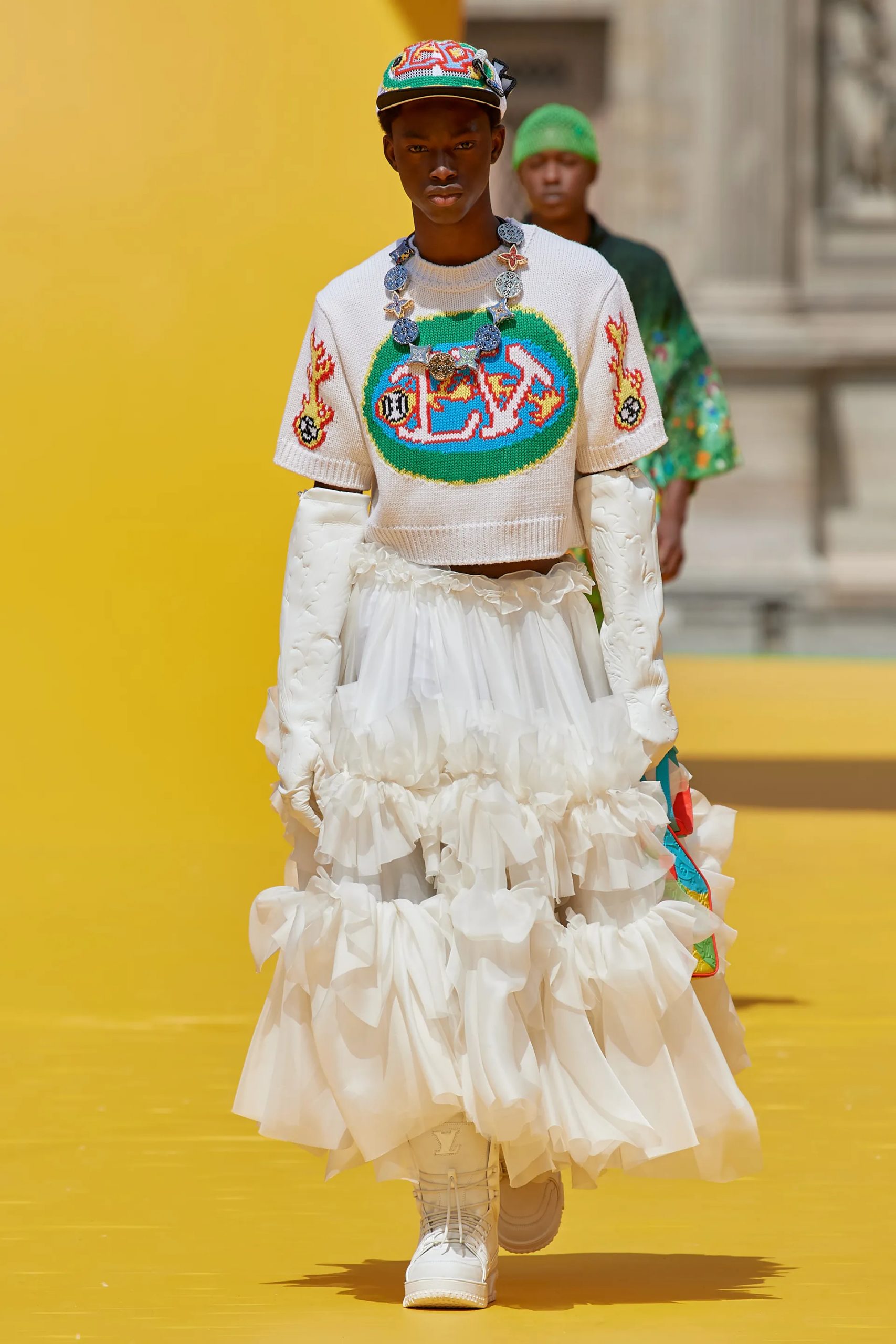 Look 68: The concept of gender sartorial norms have never set well with Abloh himself and at the Louis Vuitton Men's Spring Summer 2023 show, perhaps it can be said that this look is the House's version of a bridal look.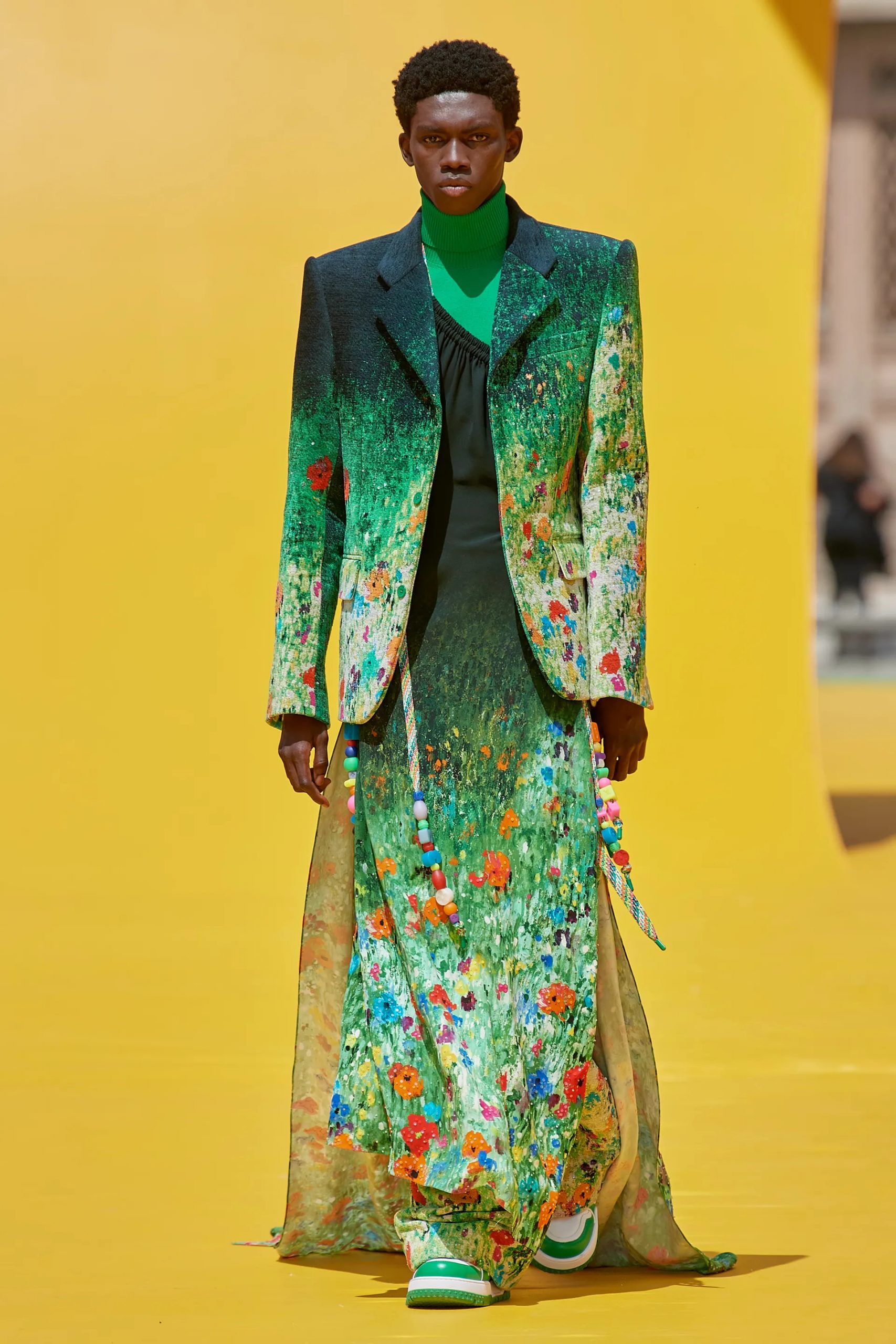 Look 72: The finale of the Louis Vuitton Men's Spring Summer 2023 show that summarises Abloh's tenure.