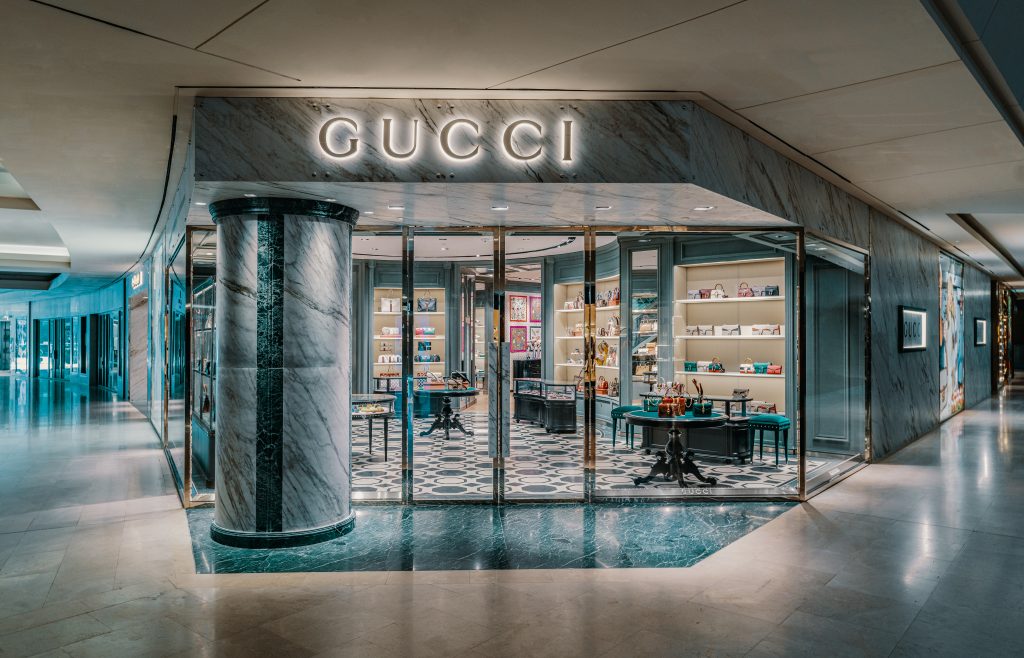 After a thorough rejuvenation, Gucci has finally lifted the veil for the brand new Gucci The Gardens Mall store. Spanning more than 4,300 square feet, the newly revamped store is the home to a legion of must-haves including luggage, shoes, small leather goods, eyewear, watches and jewellery.
Upon entry, the luxury appointed boutique reveals the employment of beautiful and idiosyncratic materials in an ample space. Soft and delicate elements like velvet armchairs as well as vintage dark wood display furniture make great counterpoints to harder surfaces and industrial elements like rivets. The traditionality and modernity reflected in the interior design are reminiscent of the Gucci collections.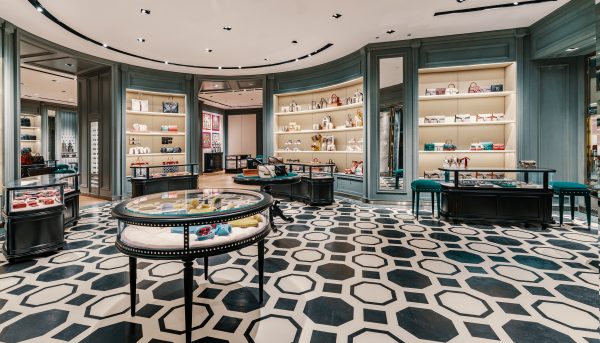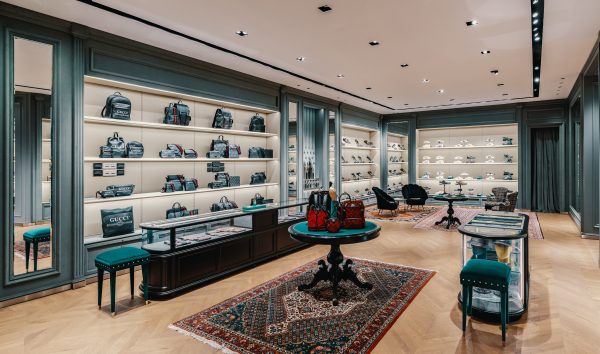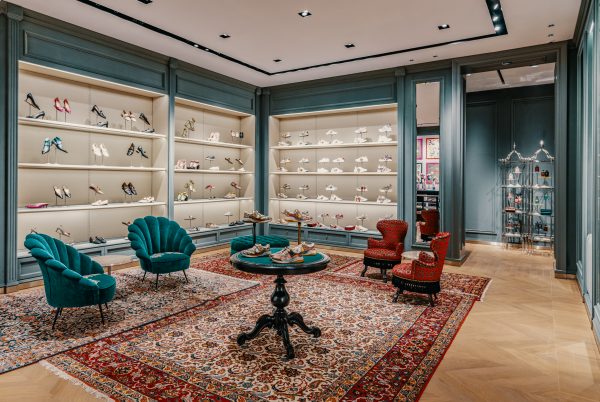 More details, featuring unexpected combination of materials, unveil as you walk further inside. Timber-painted floor blends harmoniously with marble and herringbone wood flooring while juxtaposing with sage green velvet upholstery. The herringbone wood flooring is topped off with vintage oriental rugs to add more colours and textures to the interiors.
Visit the Gucci The Gardens Mall store at G228 & 229, Ground Floor, The Gardens Mall.