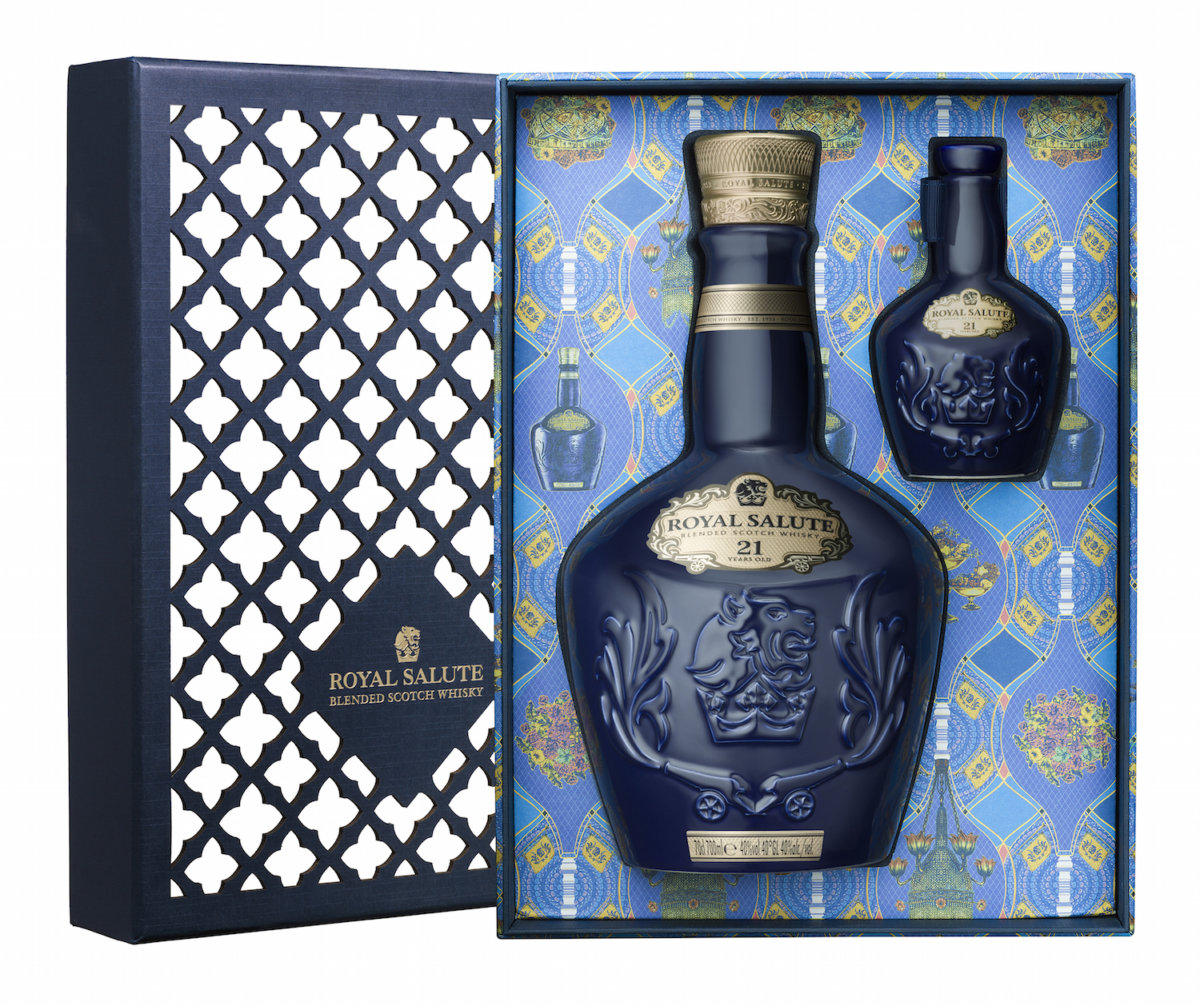 Just as the saying goes, if it's good enough for a royal family, it's good enough for everyone. A gem in the Chivas crown, the Royal Salute 21 Years Old is the epitome of an exceptional blend that only uses whiskies that have been aged for 21 years or more in oak barrels.
Boasting a sophisticated laser-cut lid design and striking interior blue and gold print, the exquisite limited edition set – created in partnership with esteemed wallpaper designer Angela Groundwater to pay homage to the legendary Regent's Banquet of 1817 – houses Royal Salute's signature rich, round and silky whisky – a 700ml bottle of Royal Salute 21 Years Old, together with a miniature version. For those who have not tried this whisky before, it is subtle on the nose, but upon tasting, it immediately fills the mouth with a range of intense fruity flavours with hints of masculine smokiness, which seem to lingering on and on.
The Royal Salute Regent's Banquet Festive Gift Pack is available at selected stores in in AEON, AEON Big, Amazon Wine & Champagne, Avants Vins, Cellar 18 (Cellar Eighteen), Chop Lee Kwan, CSS Liqour Shop, Cold Storage, De Market, Econsave, Giant, Jasons Food Hall, Jaya Grocer, Mercato, Oliver Gourmet, Tesco, Tong Woh Enterprise, and Wine & Liqour warehouse.