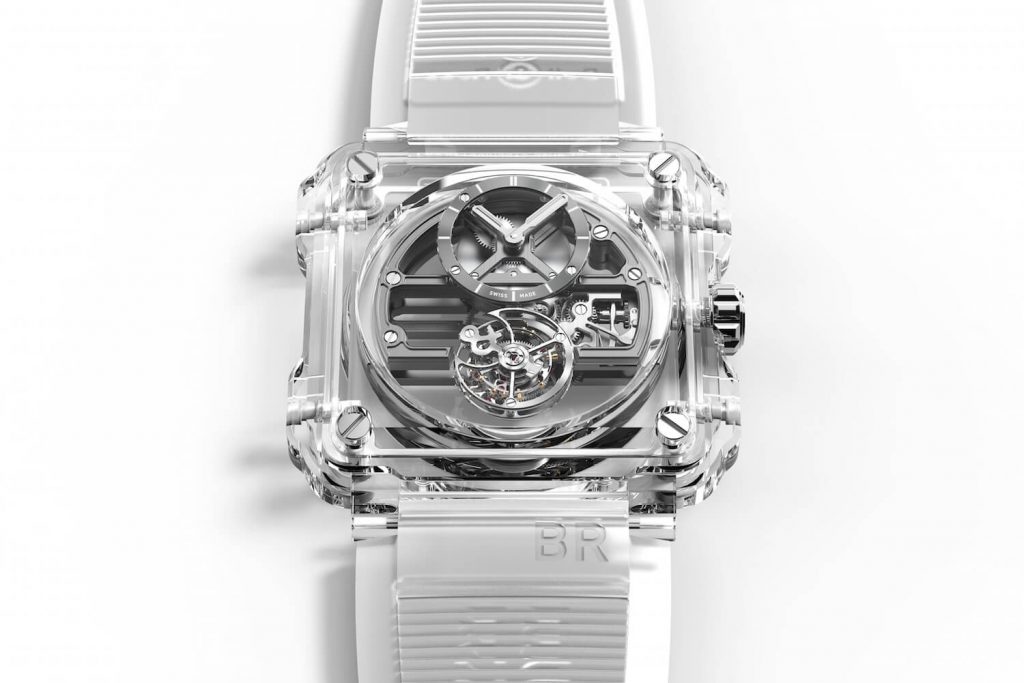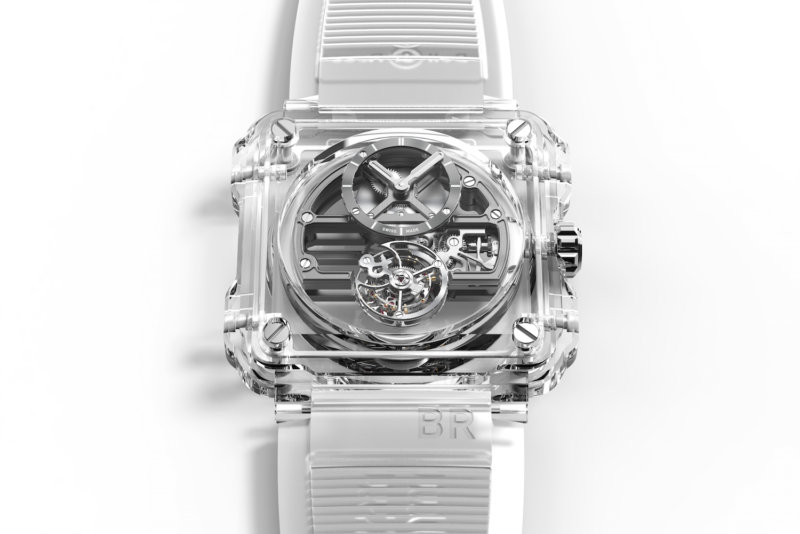 Transparency has long bedevilled the Swiss watchmaking industry as far as standards, costs, and corporate structures go, but watchmakers have no trouble pushing admirably see-through efforts. While BaselWorld 2017 did not see greater openness from the brands, there were a few fascinating watches that leave the impression that sapphire is going to be the carbon of the next few years. Bell & Ross has been mining this vein for some time now, with no less than two watches built on this narrative, the newest of which is the BR-X1 Tourbillon Skeleton Sapphire.
For the record, it should be noted that the entire case of the BR-X1 here is in sapphire, specifically five corundum blocks for the case back, middle, top, and bumpers, and held together with visible screws. The extreme transparency here means the manufacture Calibre BR-288 can be seen from every angle. There is a lot to take in with this manual-winding movement, including the trademark X-shaped bridges, the particularities of the one-minute flying tourbillon, as well as the intermediate wheel.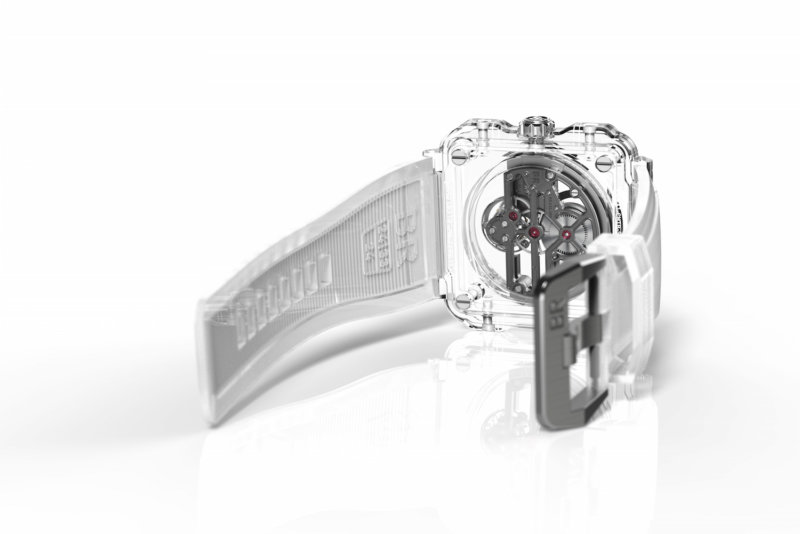 Followers of Bell & Ross will recognise commonalities between this and the BR-X1 Chronograph Tourbillon (the brand's first model in an all-sapphire case) and this latest model is a variant, though not obviously a base. The architecture of the Calibre BR-288 and Calibre BR-285 are quite different, with the going train here arranged along a single vertical axis. Bell & Ross has taken great pains to point out the special construction of that intermediate wheel, which sports teeth in a new shape; its advantages lie in managing friction and optimising tight tolerances.
As far as the case is concerned, beauty naturally comes at a price. It reportedly takes days to carve out the various case components for a single watch, likely achieved by diamond-tipped tools in an industrial setting. So leave aside all thoughts of craftspeople toiling away at blocks of sapphire crystal with chisels; the endeavour is a technical challenge that is simply impossible to execute without contemporary means.
Bell & Ross have some patrimony here as the brand has been on the cutting edge of the sapphire case trend, so it is both hardy and pretty, with a water resistance of 30m. Obviously, the case will be highly scratch resistant, but like all crystals, appropriate care should be taken. A limited edition of eight worldwide, the watch's indicates hours and minutes via a sub-dial at the top.
For more information, visit https://www.bellross.com.