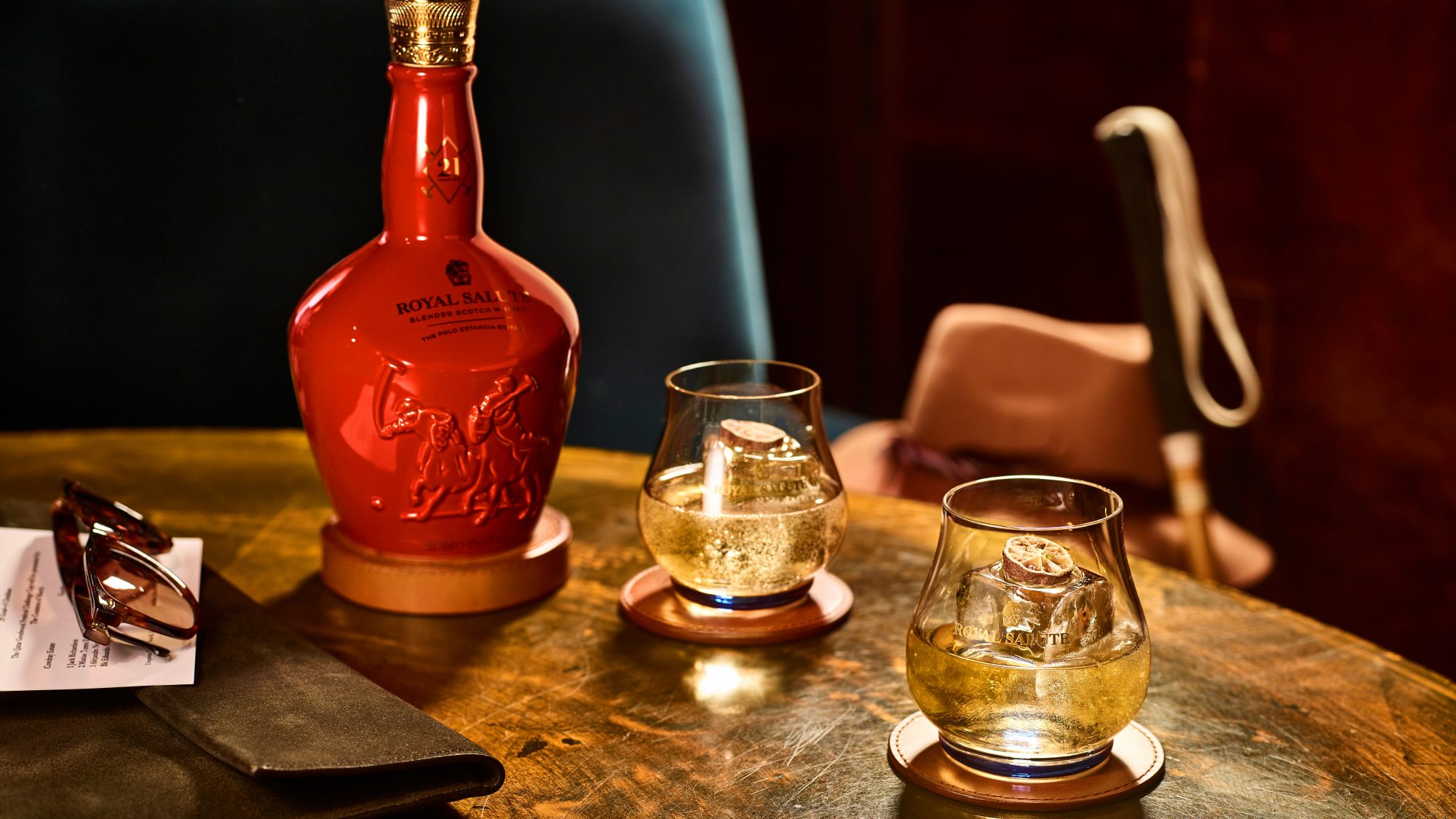 The natural bond between polo and Royal Salute is as intense as a sport and whisky relationship can get. In continuing the deep-seated affinity, Royal Salute has released the all-new limited-edition blend namely the Royal Salute 21-Year-Old Polo Estancia Edition. Paying homage to Argentina, one of the most emblematic polo destinations, this beautifully bespoke blend is fully finished in the finest Argentine Malbec win casks.
Inspired by warming sunsets and the lifestyle of Argentinian Polo Estancias – South American properties where horsemanship is learnt and polo is played – this unique expression is the first Scotch whisky from the Royal Salute portfolio to be fully finished in Malbec wine casks, expertly crafted by Royal Salute master blender Sandy Hyslop and endorsed by long-standing World Polo ambassador and celebrated polo player Malcolm Borwick.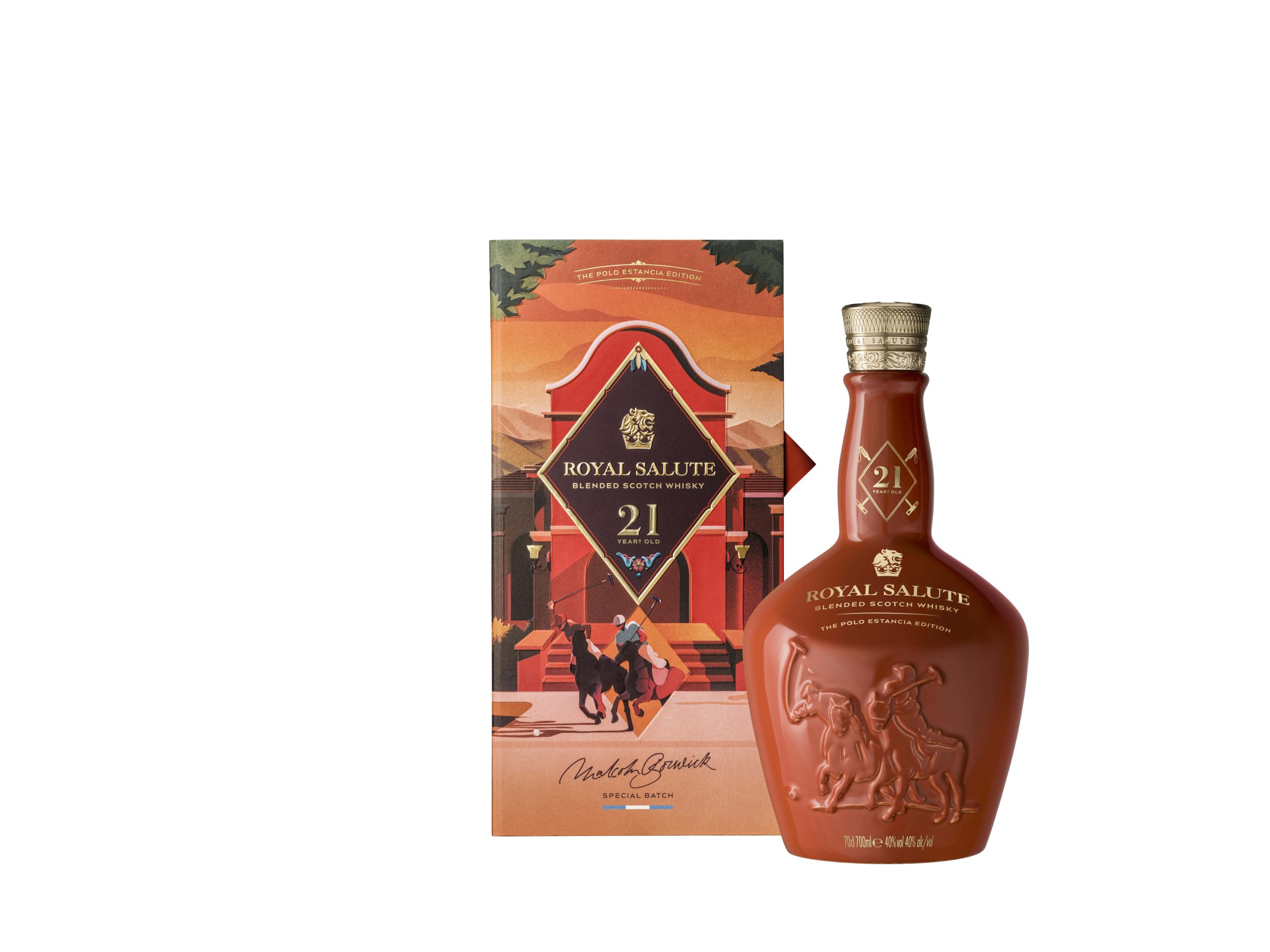 Speaking of the full-bodied fruity blend with hints of raspberry and blackberry boosted by notes of cinnamon, plum jam and dark chocolate, Royal Salute master blender Sandy Hyslop said, "For this unique expression we were able to perfectly integrate the robust and highly recognisable flavours of Malbec wine casks with our rich whiskies, all aged for a minimum of 21 years – a task that requires constant care and attention. The Polo Estancia Edition is an exceptional blend resulting from this bold marriage where only the finest Malbec wine casks from Argentina were used for final maturation. Incorporating a Malbec wine finish has not only allowed us to give the blend a new dimension, it also helps to tell the story of Argentina's polo lifestyle in a multi-faceted way."
On the nose, the whisky opens up with refreshing aromas of raspberries and blackberries with a delicate hint of sweet liquorice. It fills the mouth with rich and sweet notes with a heavenly spicy undertone before finishing off with a dry crescendo that lingers. The Royal Salute 21-Year-Old Polo Estancia Edition is bottled in a hand-crafted porcelain flagon in deep terracotta glaze with gold details inspired by warmth of the Argentinian sun.
Available in limited quantities at selected retail and liquor stores, on e-Commerce platforms, as well as via direct purchase through Trisha Kuck, Prestige PR Manager ([email protected]).