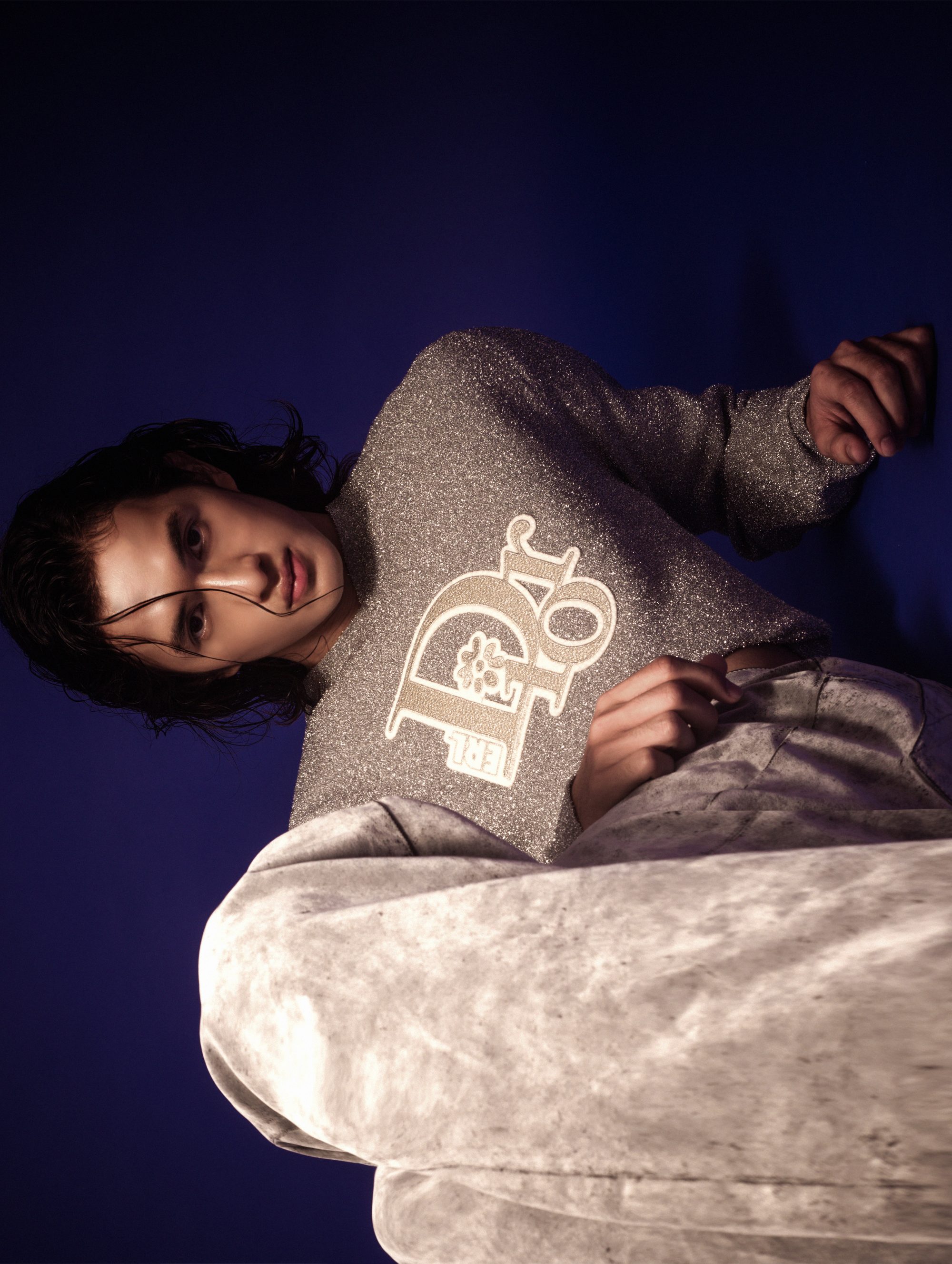 When you first meet Hakimi Nordin, or simply Kimie, the very first thing that will no doubt strike you is his distinctive look, thanks to his mixedrace family ancestry. His sharp cheekbones and sparkling eyes are set off by a shock of well-kept wavy black hair – if stardom were determined solely on looks, Kimie has hit the genetic jackpot. The second thing you will notice is the way the effervescent model radiates positivity effortlessly. Even having a long day before this evening photoshoot, he displayed unrestrained enthusiasm in front of the camera. Whether you want to chalk it up to either his innate personality or good upbringing, Kimie knew what it takes to become a professional model at a young age.
How did your modelling career come about?
Growing up, I always had a good relationship with cameras. There's this sense of feeling that makes me feel extremely excited when the lenses are focused on me. So when I discovered there was an open casting for a reality television series and interactive competition for aspiring models, I decided to give it a go. Unfortunately, I didn't make it to the final stage of the competition and my oh my, it was quite a devastating moment for me. Well, if opportunity doesn't knock, build a door. You know how the world now revolves around the metaverse, while going through different model open castings here and there, I took the opportunity to put up a few of my best shots on my social media which brought me to receiving a call from a local clothing brand representative who was auditioning for models. So I said to myself let's give it a shot, and a few minutes after the tryout I was shortlisted to walk for their fashion show during the 2022 Kuala Lumpur Fashion Week. Following that, I received a few proposals for modelling from a few other brands and from then on, my modelling career began.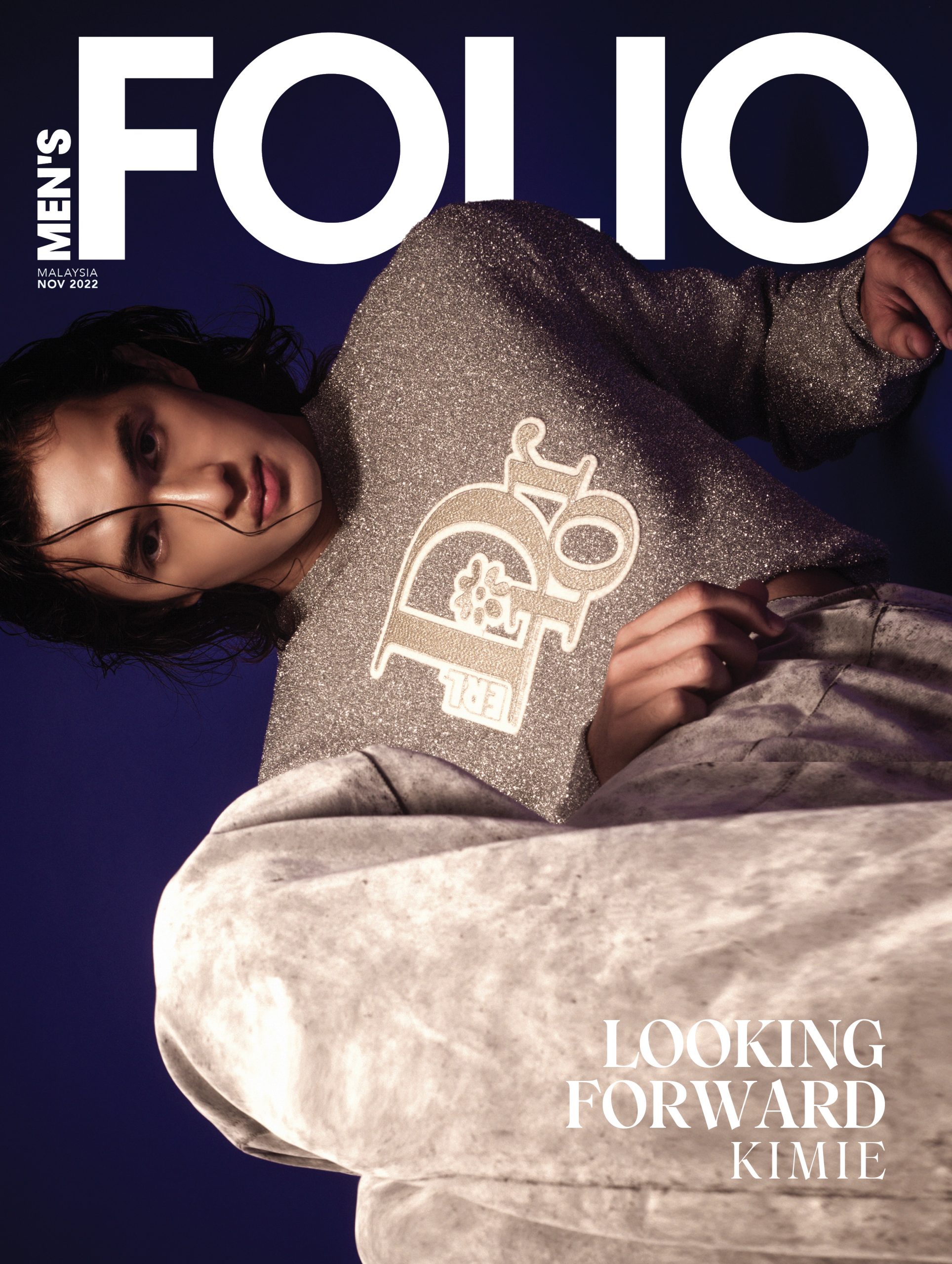 Why was it important to win the Men's Folio Model Search contest and not just be on the list?
Opportunity is the best captain of all endeavour. I see Men's Folio Model Search as another platform for me to expose myself to the world out there and get connected with the correct community within the industry, and to be honest I didn't see winning the competition anywhere near me given that there were loads of other talented promising models joining, but here I am and I'm more Dior Men x ERL Jumper, beanie than grateful for the opportunity.
You're pursuing your degree in welding quality inspection while juggling that with your modelling career. How are you managing them?
It would be a lie to say that it's not overwhelming but I try to balance them out fairly, and so far they both have been good to me. I'm still working on my time management skills and learning on what to prioritise because at the end of the day, I don't want to push myself too hard because nothing could be right at all when your body cannot keep up.
Speaking of that, what will and won't you do for modelling?
I'm still a fresh face in the scene so I would do whatever it takes to spread my wings as long as I don't lose myself along the way.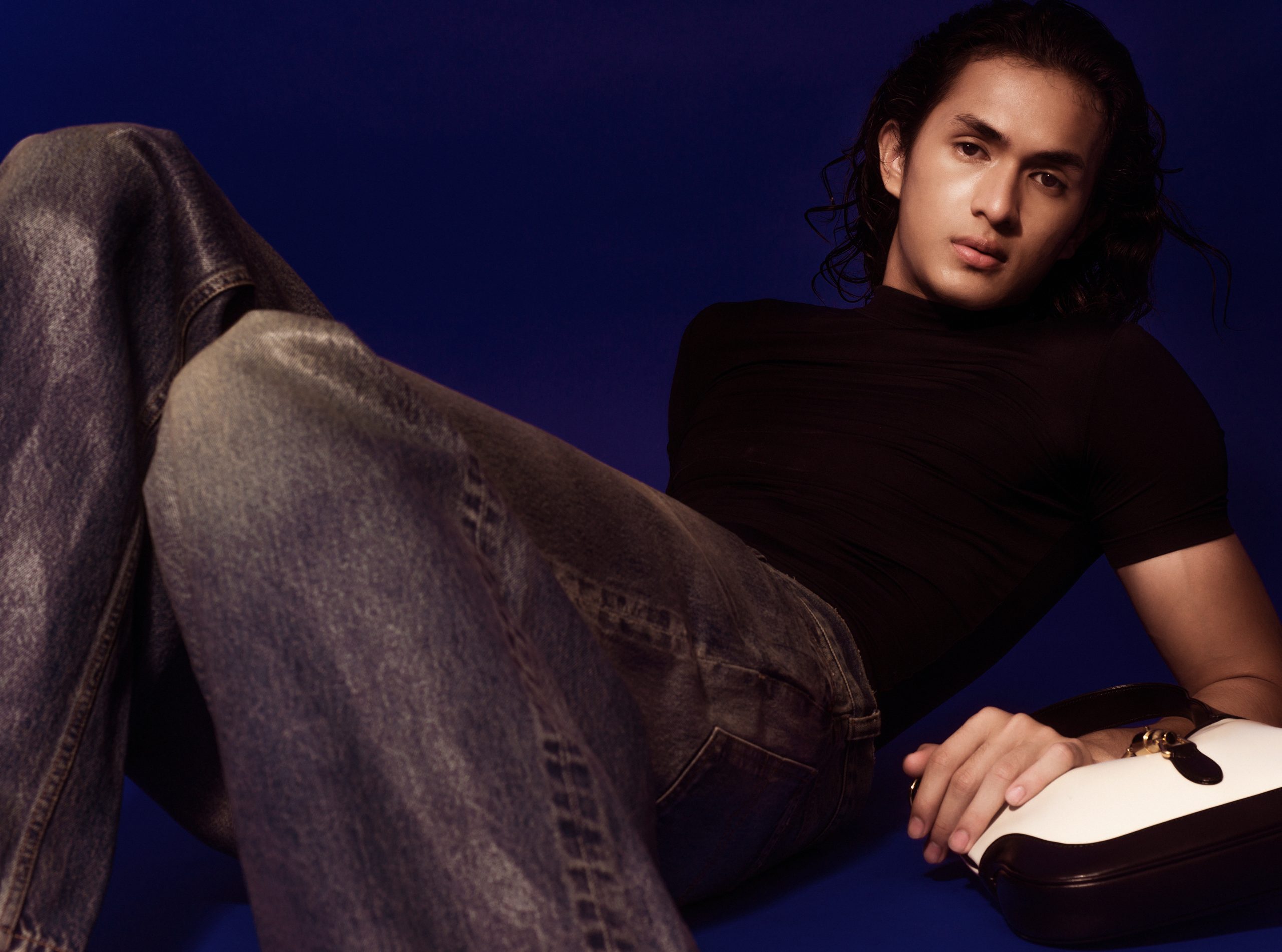 Balenciaga T-shirt, jeans; Gucci Jackie bag
Who is your fashion icon?
I have always looked up to G-Dragon when it comes to fashion. I love the way he brings himself into the fashion world and his luxurypersonified aura just set him apart from other big names that I know of.
Have you taken any style inspiration from his wardrobe choices?
Absolutely. I'm all about expressing my fashion sense in a minimalistic manner and G-Dragon has taught me on how to dress simple without looking boring, how to look sharp without compromising on comfort, how to look bold without being too wild. There are so many levels of sophistication that he brings to the table.
How active are you on social media?
To the point that I'd be dead without a screen time.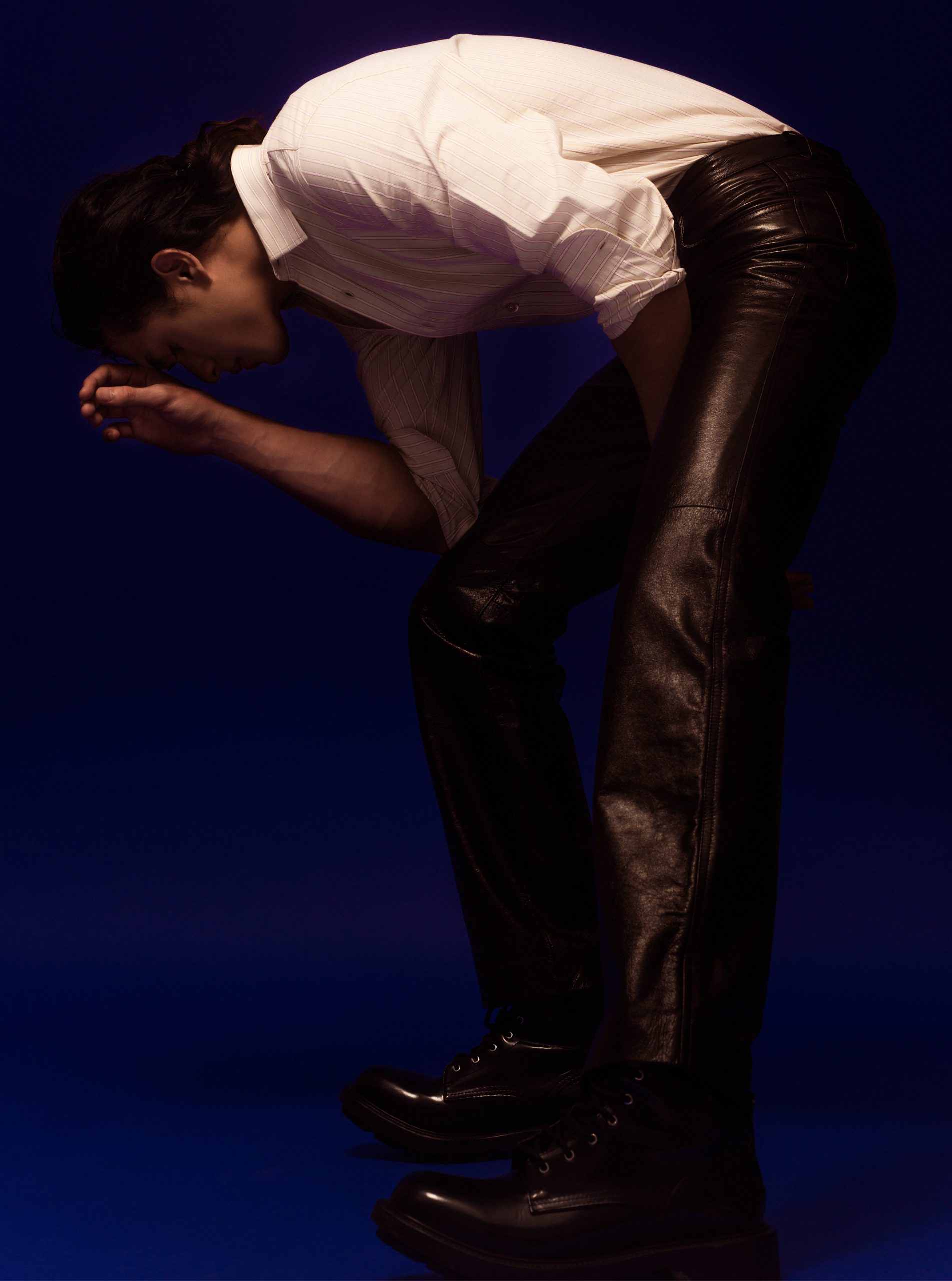 Gucci Trousers, shirt; Alexander Mcqueen Shoes
How do you think social media has redefined the modelling industry?
It's a bit difficult to get everyone in the same boat about the connotation of models who are brought up from social media. I believe everyone has their own potential and it deserves to be shared in any ways they want. Digital platforms like Instagram and TikTok are now among the most accessible media platforms for connecting with the world and as long as it doesn't hurt any party and doesn't jeopardise your safety and well-being then by all means just go for it.
Growing up, what did beauty look like to you – and has that changed?
Every person is beautiful in their own way. Beauty standards are just absurd and a bit irrelevant especially in this day and age. What's more important is who we are instead; our actions, attitudes and behaviours are amongst those qualities that set us apart from each other.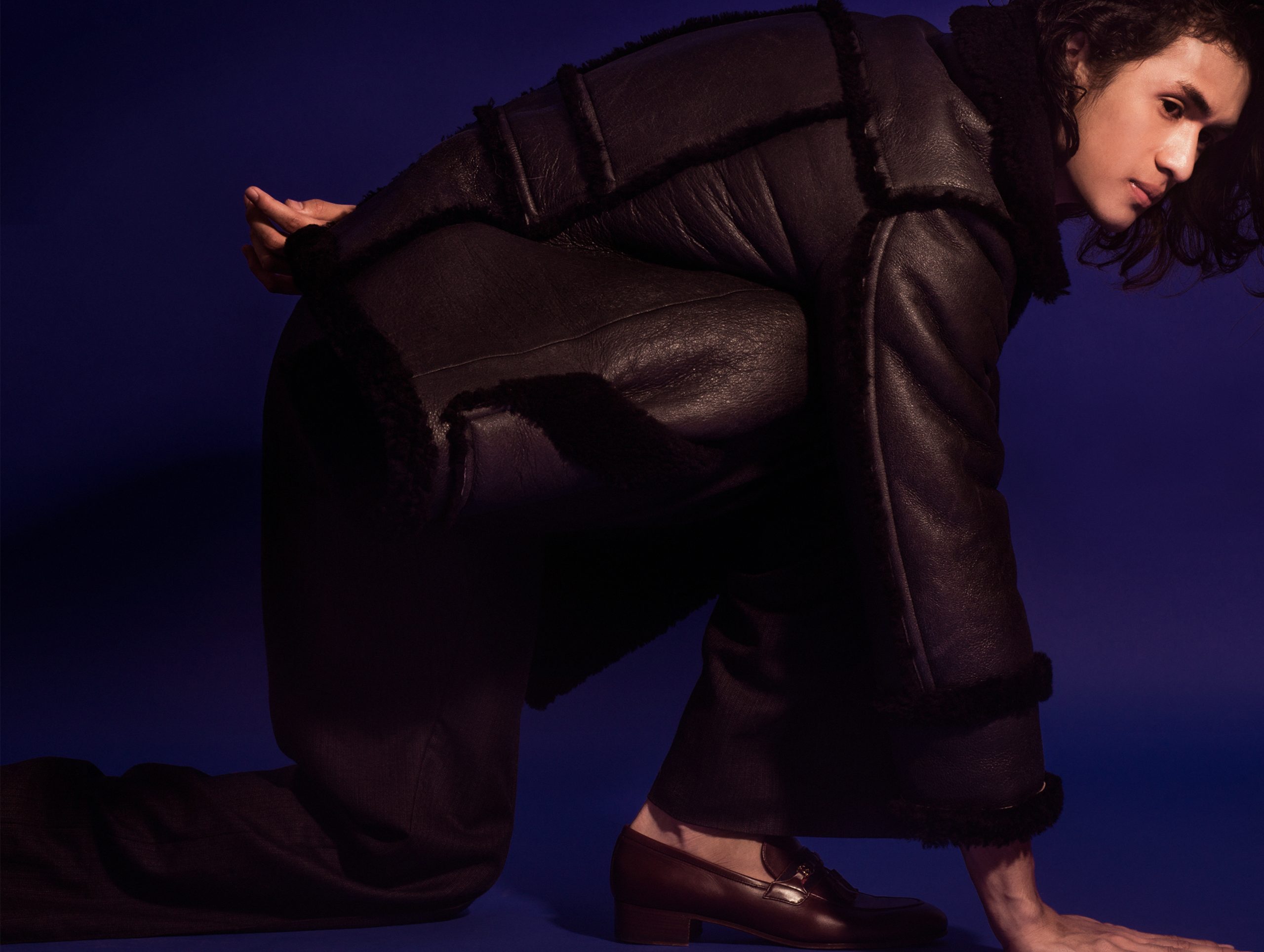 Coach Coat; Ferragamo Trousers; Gucci Shoes
What do you do to take care of yourself?
I'm in a position where I have a solid affinity with my look. I just got this long hair after two years of not stepping into a barbershop. I'm also working on living a healthy lifestyle, mentally and physically by working out at least four to five times a week and spending some quality time alone and my loved ones.
What's the best piece of advice you've gotten this year?
Always surround yourself with the right circle of people, those who you can count on in any kind of situation. They are the one who will always have your back and keep you to your truest whenever you find yourself lost.
Photography: Vincent Paul Yong; Fashion Direction & Words: Syazil Abd Rahim; Styling Assistant: Yan Joon Wing; Grooming: Ellie/parkcitymakeup
Purchase a copy of our November 2022 issue featuring Kimie here or at major bookstores. Revisit our cover issues here.