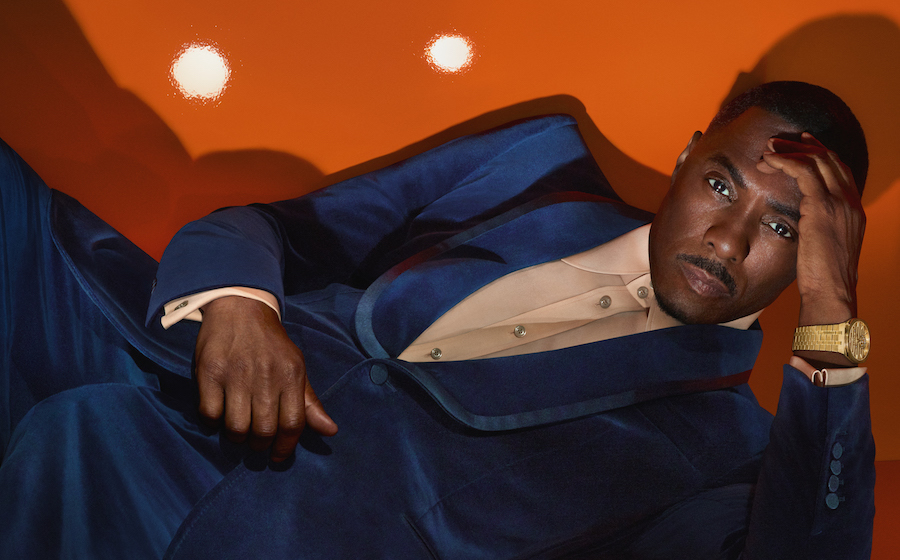 Despite taking a while to finally get out a new watch, Gucci's slim 25H makes it seem pretty well worth the wait as the House's foray into the high-end watch market. Inspired by modern architecture's sleek forms, it's multi-layered silhouette and ultra-thin profile boasts a minimalist charm. Defined by its clean lines, contrasting finishes and integrated bracelet, it is a significant touchstone in Gucci's 50 years of watchmaking expertise.
The striking, monochromatic 40mm steel body is fitted with the automatic Gucci GG727.25 caliber that boasts a solid 60-hour power reserve. The numbers seven, two and five in the name representing completeness, balance and cooperation, and curiosity and freedom; for all the Swissness of its watch operation, this unique naming of a movement grounds Gucci deeply in its Italian roots. This is probably why this first step into the Swiss-driven luxury horology world so exciting.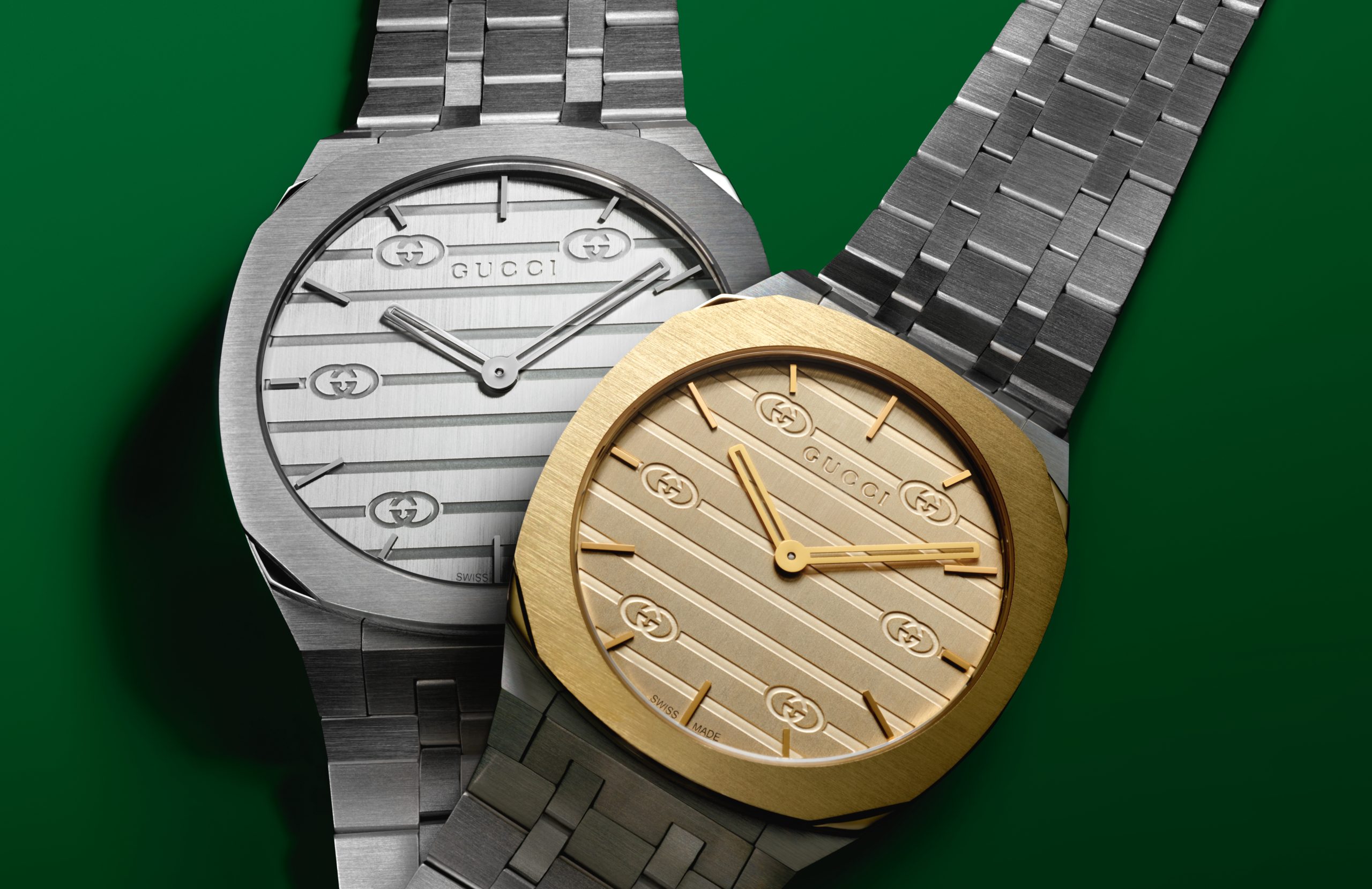 It's angular side profile and overall look brings to mind the distinct 1970s stainless steel sports watch feel, reminiscent of Gérald Genta's school of watch design. It's important to note that this also means the watch fits especially luxuriantly on the wrist, the slimness of the bracelet and the ultra-fine 4mm case flexible to movement.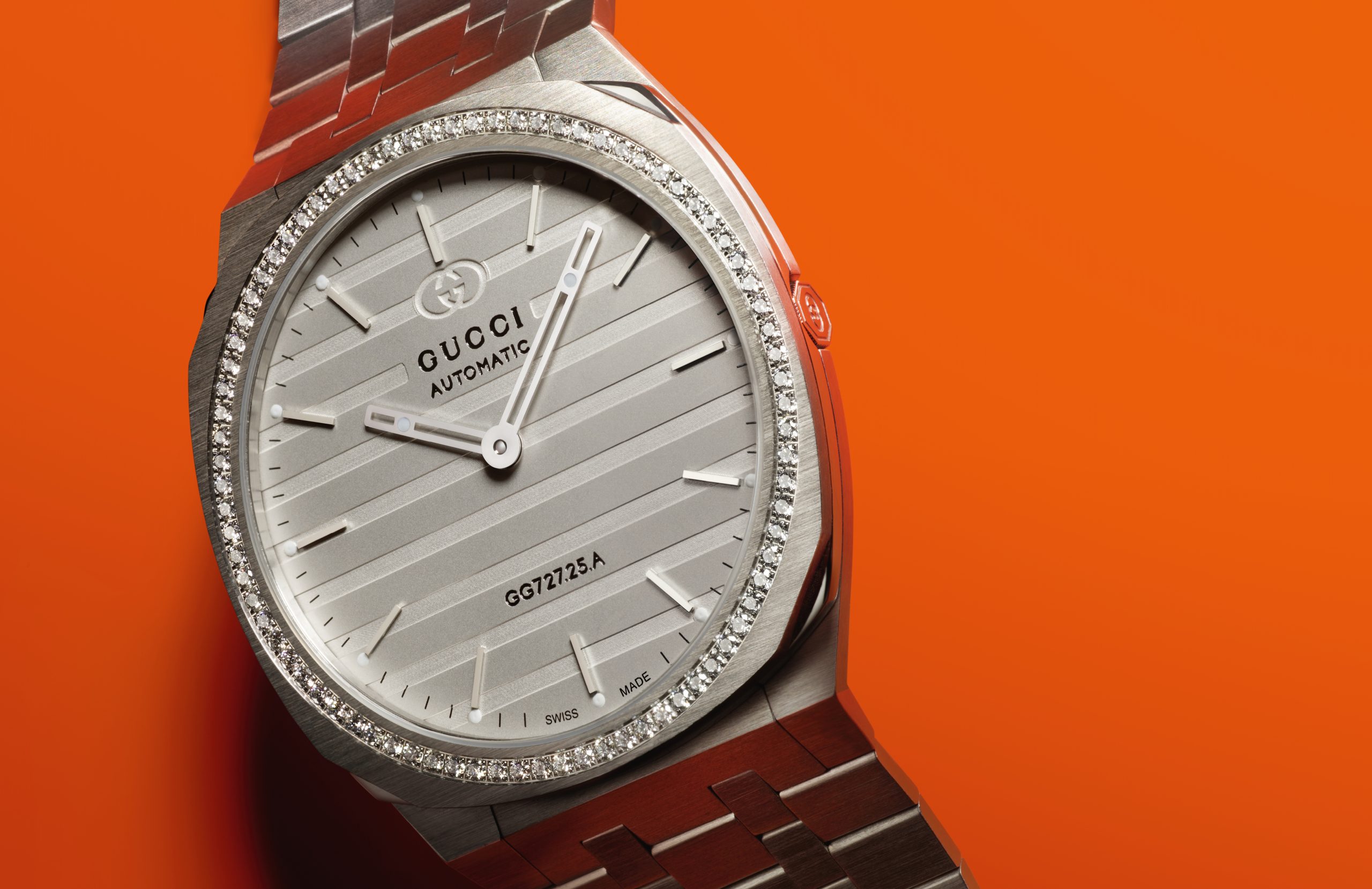 The campaign's face, the charismatic Idris Elba, sports the pure steel watch as well as more luxurious counterparts in steel and diamonds. Two tourbillon iterations, featuring the exclusive Gucci caliber flying tourbillon, appear alongside different sizes and styles of the quartz editions, all crafted with ultra-fine 4mm cases.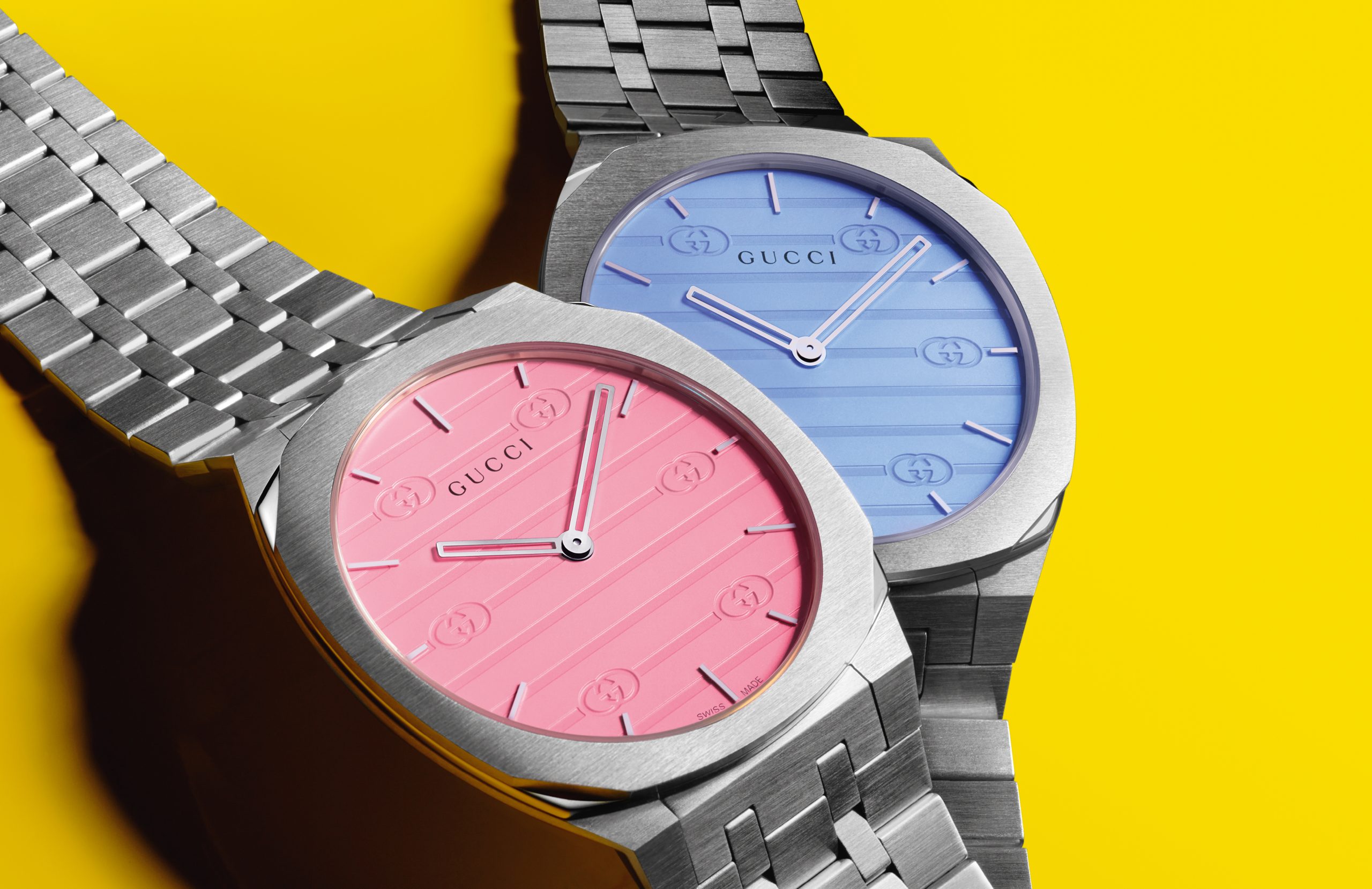 In the video for the campaign, Elba contemplates his relationship with time in a frank voice-over monologue. Combined with the elevated creative execution and subtle traces of humor, the campaign brings about something new and unexpected in the world of luxury watches.