Featuring the doppelganger of the fabled Roman sculpture Laocoön and His Sons, and gigantic, doe-eyed creatures a la Jeff Koons, German designer Philipp Plein has transformed the venue for his Autumn/Winter 2022 menswear show into an art exhibition — indeed, that is his intention; he is planning to showcase at Art Basel Miami with a larger collection of what was displayed at his Porta Romana showroom in Via Burlamacchi.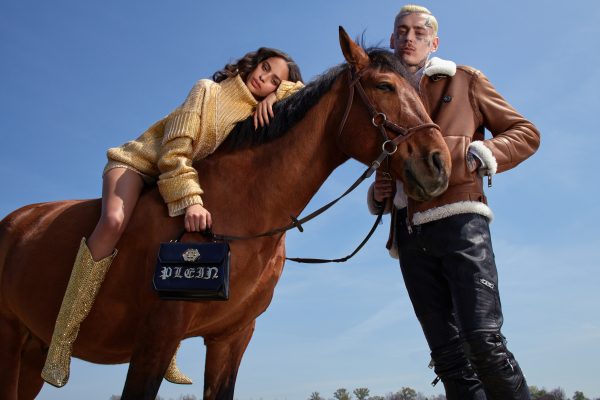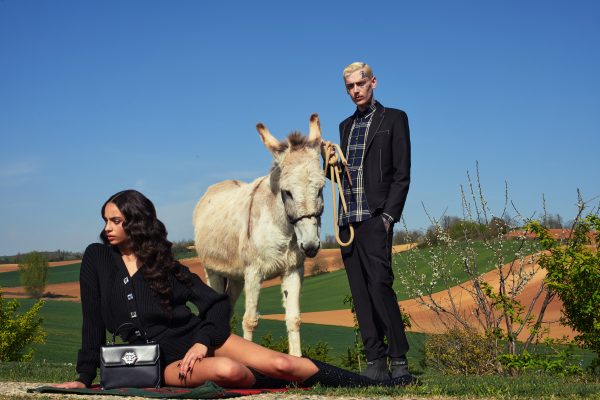 Exuding PHILIPP PLEIN aesthetic, the Autumn 2022 collection named "LIL MONSTER$" is rife with bold graphics, vivid colours and high shine. The cartoonish, devilish creatures — made up somewhat of dinosaur, shark, skull, Pac-Man and Mike in Monsters University, with the PP Hexagon logo serving as "talisman" on their forehead — made their way into a legion of staples including shirt, bomber jacket, jogger pants and sweater.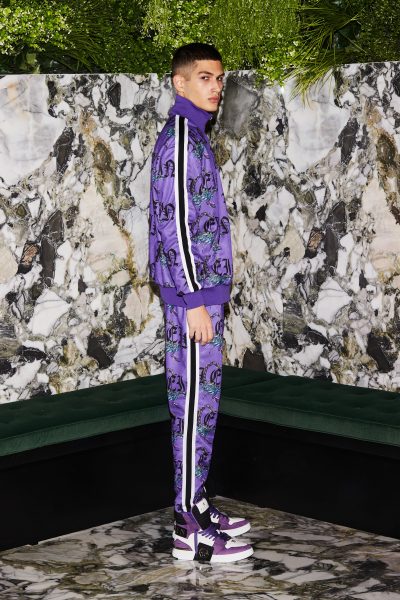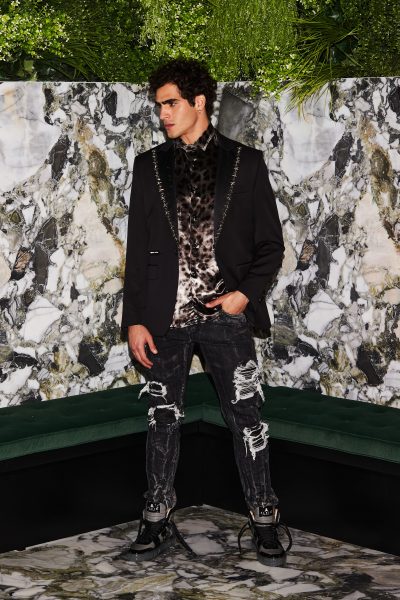 In the collection, Philipp Plein transformed the classics into his own by giving it a playful twist. The classic biker jacket is added with a dose of liveliness with green colourway while pairing it with Michael Jordan-inspired high-top sneaker for the sporty vibe. The quilted jacket, on the other hand, is given a Philipp Plein treatment in hexagon pattern and matched with citrusy yellow vest and all-over logo weekend bag for a refreshing holiday look. Elsewhere, the evening blazer decorated with peak lapel in rhinestone calls for a party time while leather jacket with quilted detailing is the go-to for a rock and roll moment.
Check out the collection at PHILIPP PLEIN store at The Starhill.