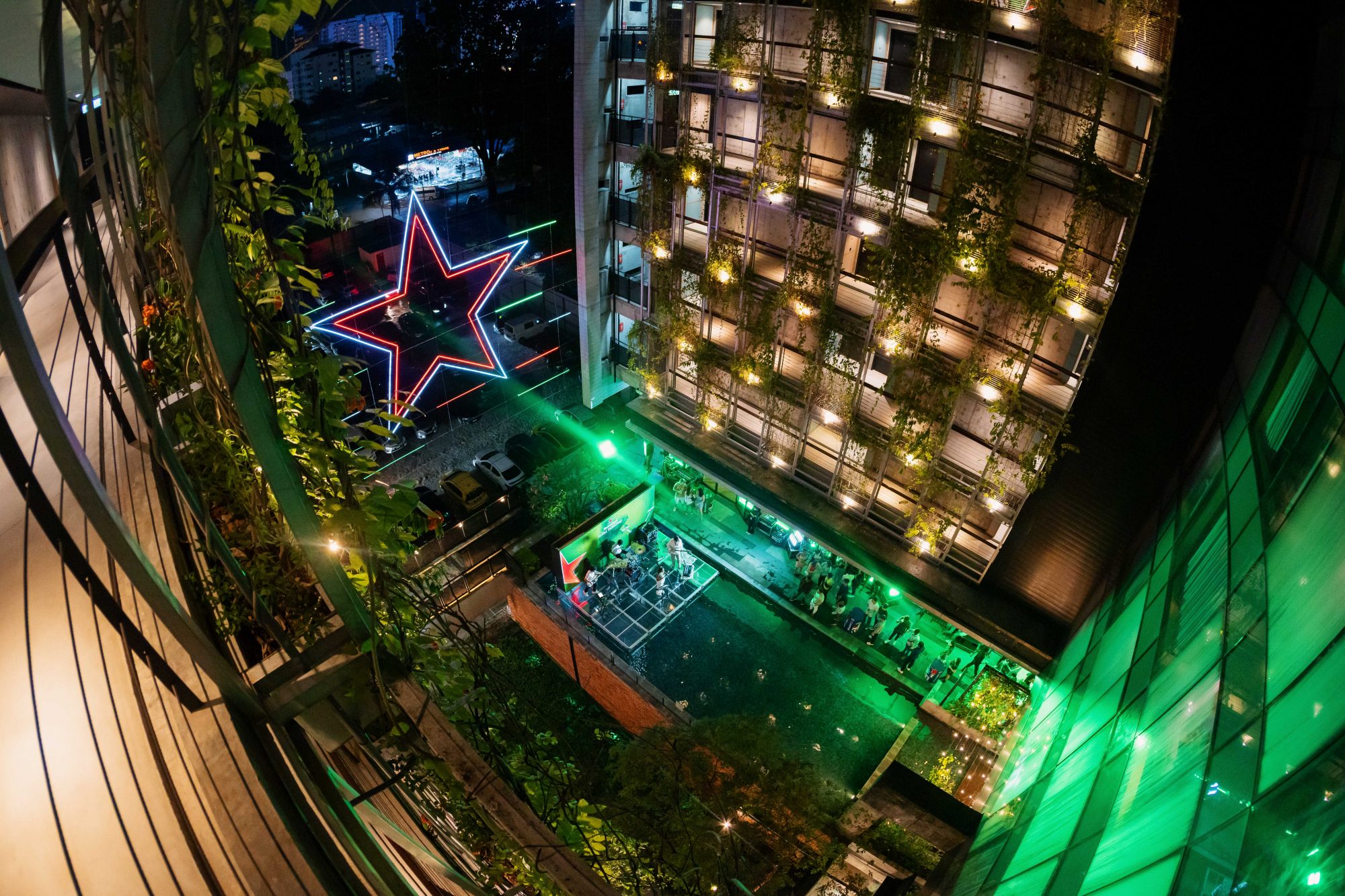 What about spending your weekend at a place where you get to experience cross-genre music, modern art installations and curated gastronomic delights while keeping your body, mind and soul in check? Not too shabby, we reckon.
The Heineken® Hotel Takeover KLoé Hotel opens up a world of exploration the moment you enter the Heineken® Green Door and take your first sip of the refreshing Heineken® beverage. At the lobby, you can immediately kick back and relax to the local DJs spinning chill tunes or get yourself something to eat or drink from the Heineken® Bar.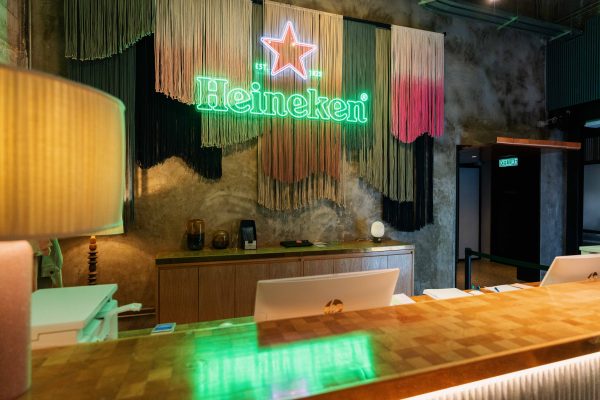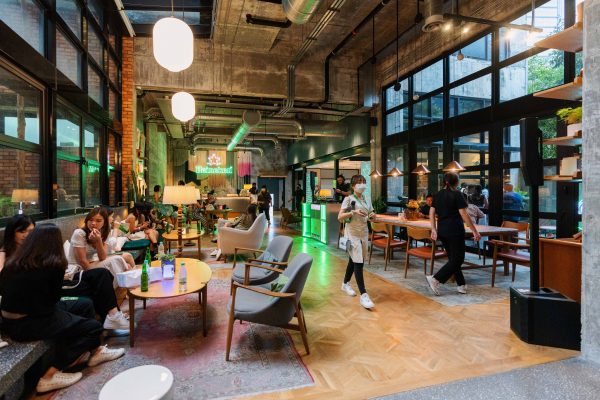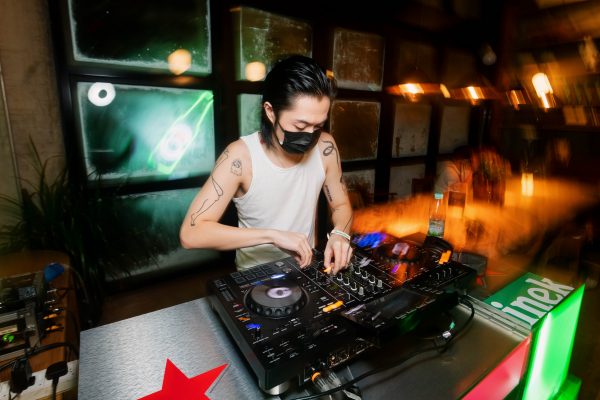 From House to EDM, various spots within the hotel presents different music acts with the main party, featuring high-octane performances by the likes of The Choobs, Bad Habits, Bass Agents and BATE, whom can be found shaking the ground of the Heineken® Basement.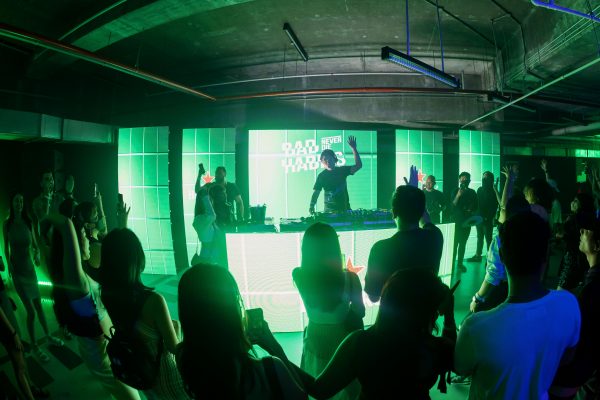 Guests can enjoy culinary delights at the Heineken® Kitchen at the Monroe restaurant or grab a bite on-the-go from the pool or lobby area. One floor is dedicated to five Instagrammable Heineken® secret rooms that spotlight the five main pillars of Heineken® via art installations. Last but not least, sign up for a feel-good HIIT or dance class, conducted by expert fitness instructors from Oxygen, as well as relaxing yoga classes.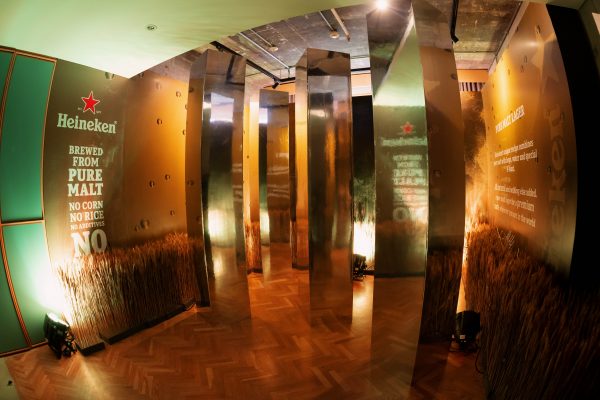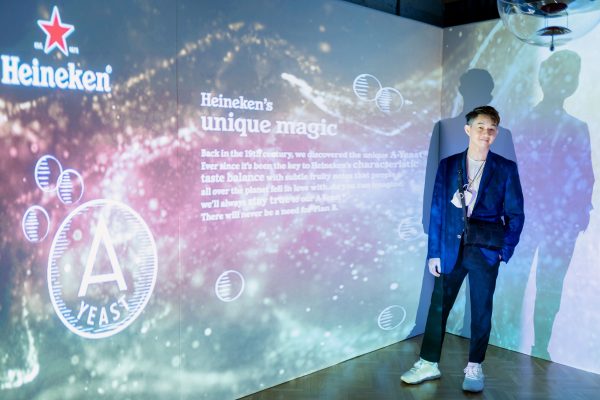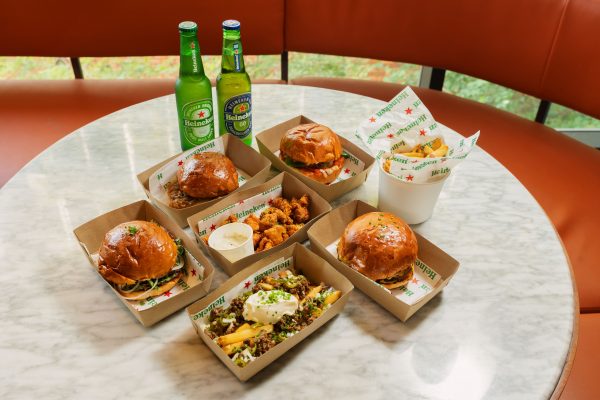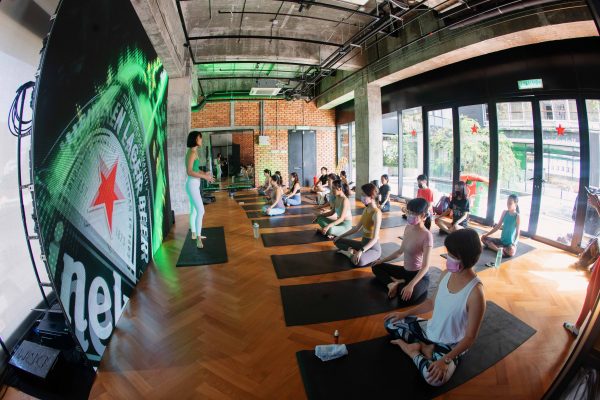 In case you missed the first session that took place last weekend, the Heineken® Hotel Takeover at KLoé Hotel returns for its second instalment this coming weekend (July 30 and 31). The staycation room will cost you RM400++. Only for non-Muslims aged 21 and above.
For more information, click here.