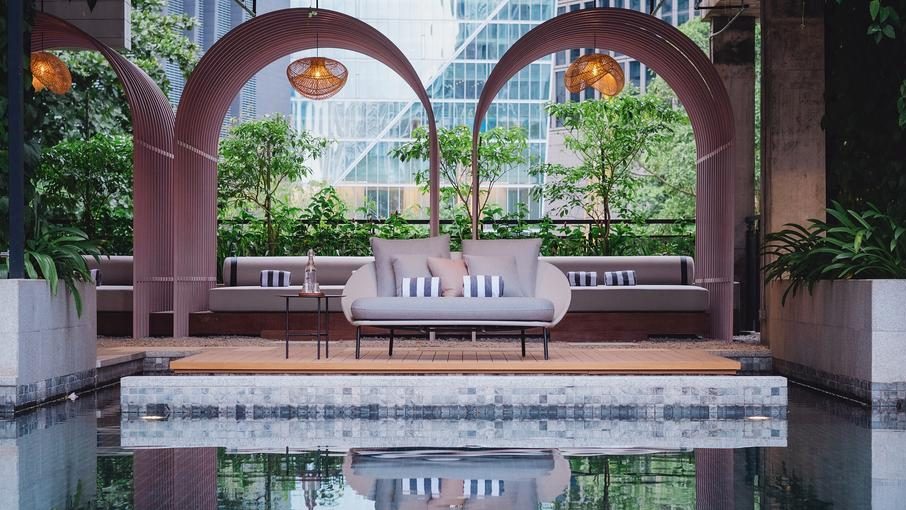 Unlike your standard chain hotels, boutique hotels often feature style-forward elements and display an adroit play on the rules of sleek and contemporary or quaint or homey interior design. If you're planning a staycation in Kuala Lumpur, here are the highly recommended options with eccentric personality that you should consider.
CitizenM Kuala Lumpur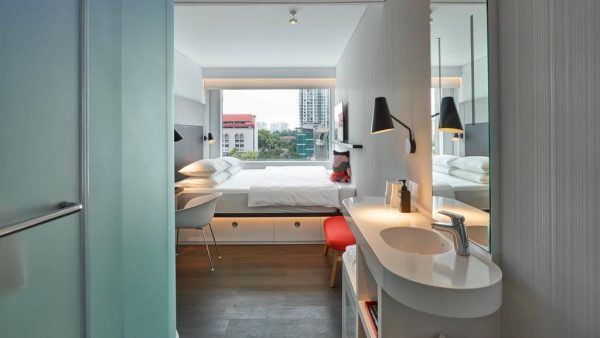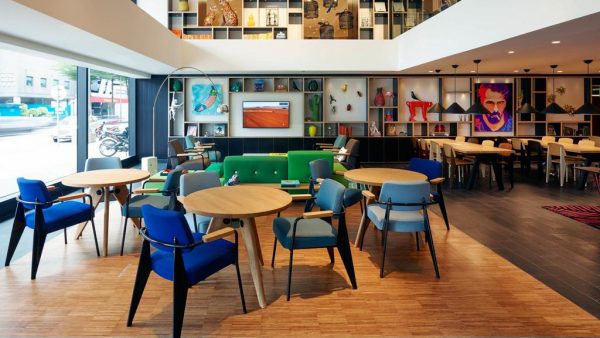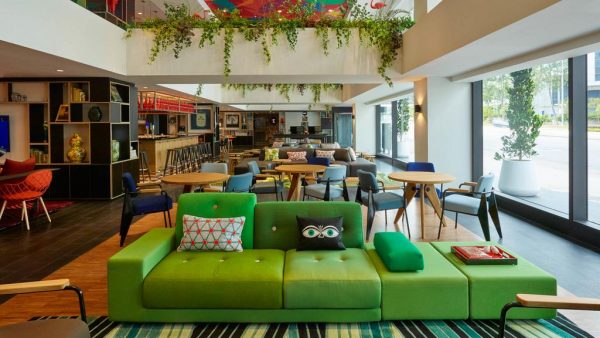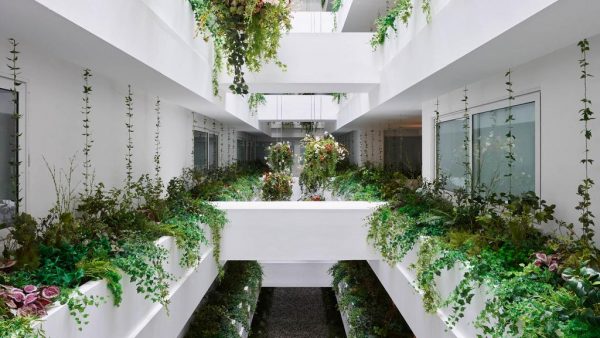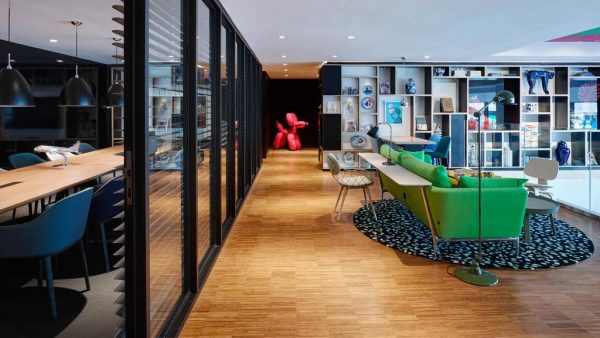 With only three of its kind in Asia, you can find one of them in Malaysia. Located near enough to Kuala Lumpur's shopping, entertainment and commercial hub, Citizen M is a good place to stay to enjoy the city life without having to experience the buzz. Looking at its iconic and scintillating attitude, the boutique hotel stands out for its artsy and chic yet comfortable interior as well as its integrated technology home technology systems. The lounge area is packed with stylish and homey fixtures along with a number of thoughtfully selected art pieces by local artists like Afiq Faris and Azizi Latiff. To check in, you have the choice of either going up to the concierge physically or using the in-house self-check-in machine. Everything in the room can be controlled with an iPad, from the TV to room ambient lighting and even temperature.
For more information, click here.
The Chow Kit – An Ormond Hotel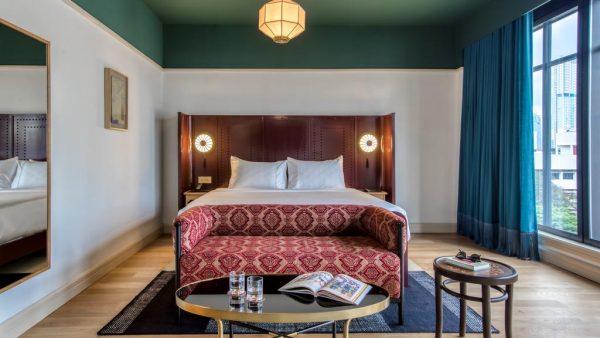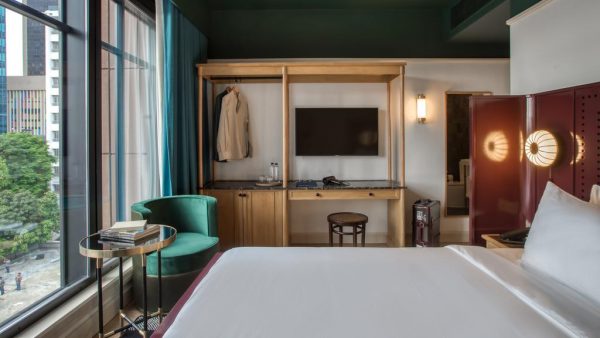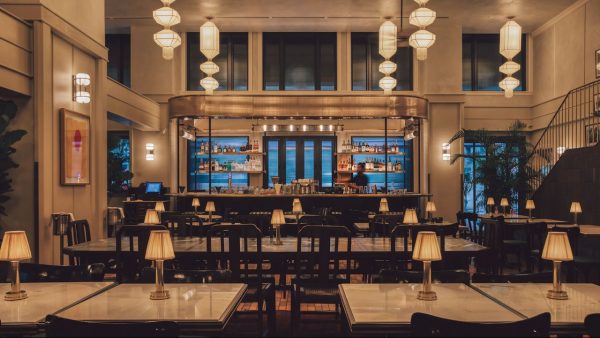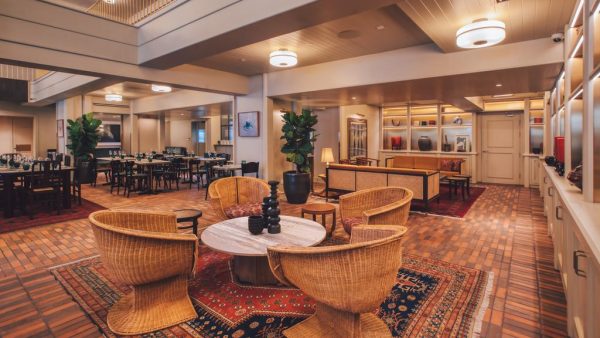 If you're looking for a luxury staycation without overspending, here is an ideal choice. The Chow Kit, Ormond, which simplifies grandeur in its glitzy and old-Hollywood style seven-storey building, is located at the well-trodden street of Jalan Sultan Ismail. The interior, either the public space or rooms, is ornamented with locally commissioned artworks along with other modern-classic pieces that leave a lasting impression. The boutique hotel occupies 86 rooms and 27 suites layered in the aesthetic and somewhat noir-ish moody colourway that is both discerning and sophisticated, from the polished timber floor to the bed frame in mahogany to the white plushy linen. In the dining room, grandiose ceiling heights and bespoke warm-glass chandeliers bring a palatial feel to the space, while furnishings are treated in detailed trims with references from the early 19th to mid-20th century.
For more information, click here.
KLoé Hotel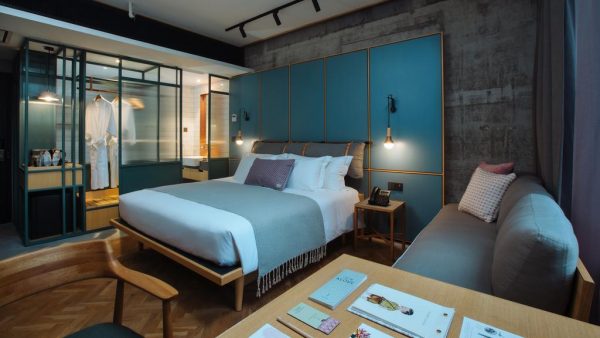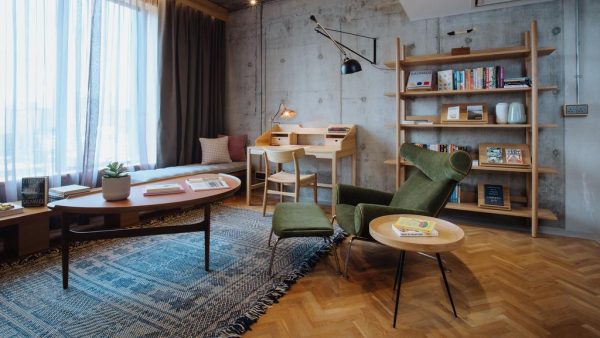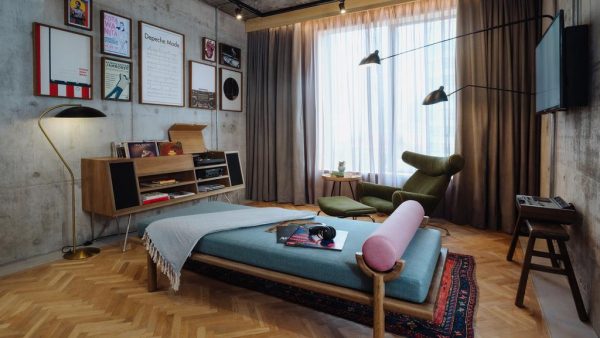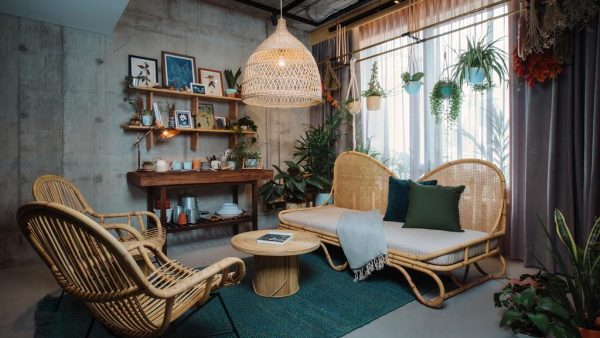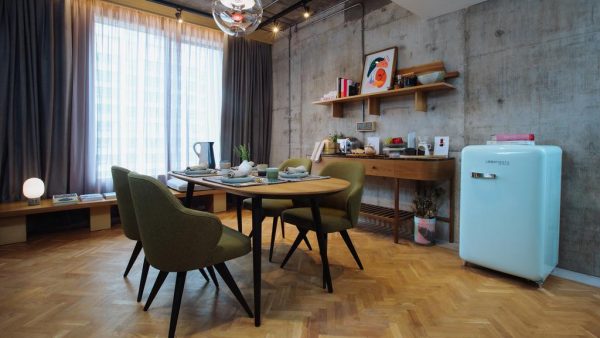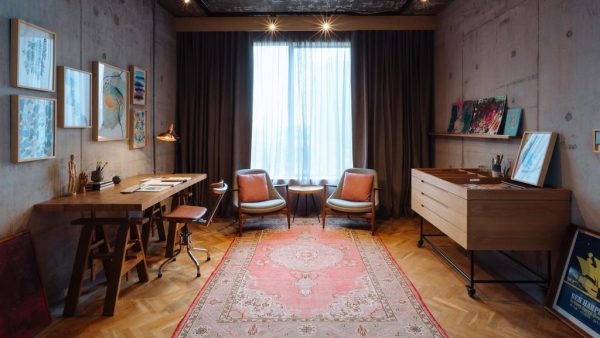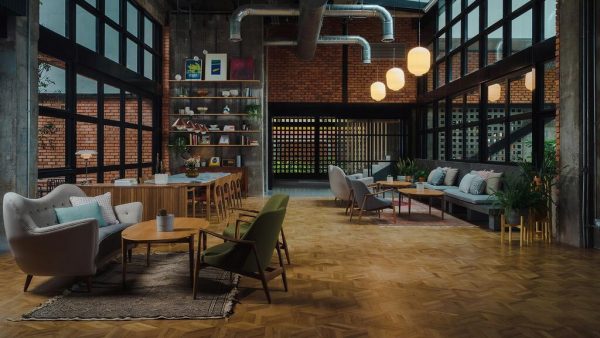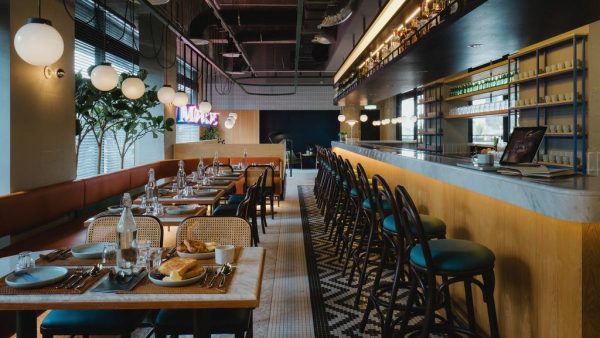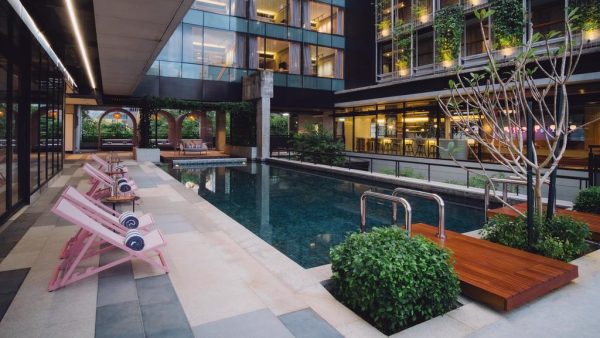 Men's Folio has been keeping an eye on hospitality company Kindness of Strangers ever since it debuted a swinging refurbished townhouse hostel, Backhome KL in 2009 – and KLoé Hotel is the hospitality company's latest property on a city strip of Bukit Bintang. With just 85 rooms, a sense of escapism is granted, especially since the local firm Domaine Architects has balanced the U-shaped concrete bones of the new build with huge windows that oversee draping plants along the fences in the corridor, overlooking the epicentre of the hotel, a courtyard and open-air swimming pool. From soothing interior colour code to laidback furnishings to specially commissioned pieces by local designers and artisans, this place has a nice ambience that will surely put you at ease. The creative spirit is evident in every aspect, including the five bespoke lofts that have been curated by Malaysia's very own tastemakers with their selection of goods and artisanal produce, catering to a different range of leisure pursuits such as art, music, food, reading and gardening.
For more information, click here.
WOLO Kuala Lumpur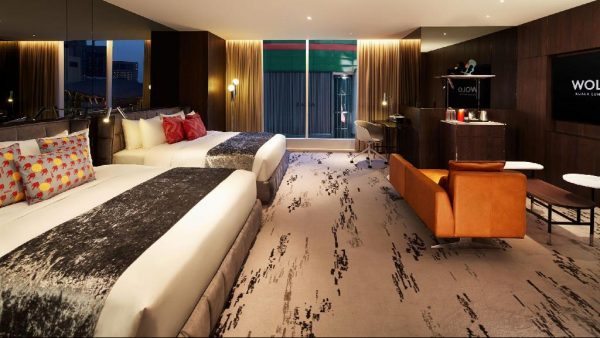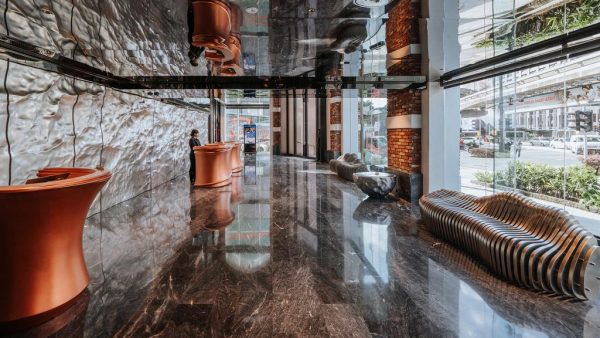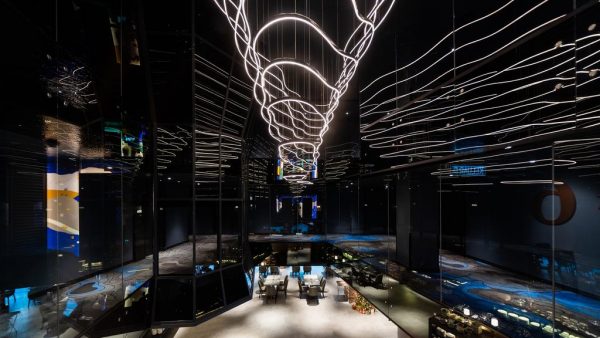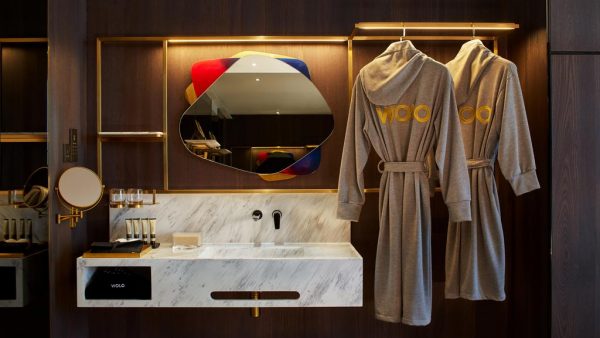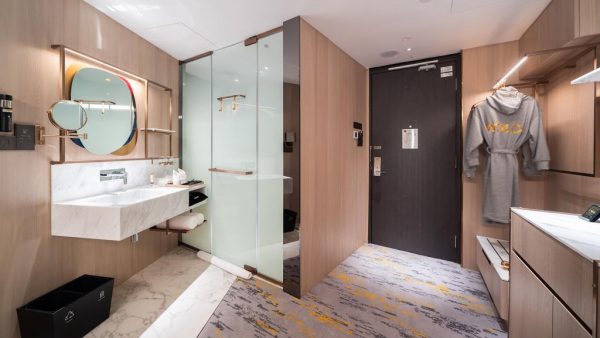 After more than 200 days of elaborate renovation, WOLO Kuala Lumpur reopens for business with a rather gratifying and eclectic luxury interior design dedicated especially to modern-day travellers who sought to explore the best of Kuala Lumpur through bold lenses. Upon entering the grand entrance, guests are greeted by the Downside Up – a uniquely designed 20-metre metal and wood art installation, created by a British self-taught artist, Jon Reading. The main lobby area is also tastefully infused with motifs inspired by Kuala Lumpur's humble tin mining beginnings. These subtle alchemies are intricately constructed to mirror the urban layout, vibrant location with references to the city's rich heritage. Having collaborated with many space creators, artists, designers and craftsmen from various countries, every space in WOLO Kuala Lumpur is carefully designed particularly the rooms and suites that feature understated décor mostly in warm tones over a backdrop of pale-ivory wood, black-tinted mirrors and umber painted walls. This is definitely one of the most charming accommodations you can find at the heart of Kuala Lumpur's Golden Triangle.
For more information, click here.
Hotel Stripes Kuala Lumpur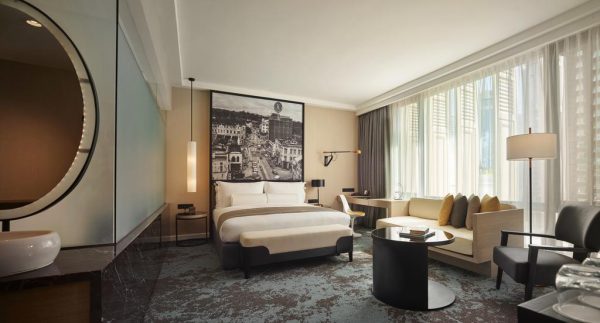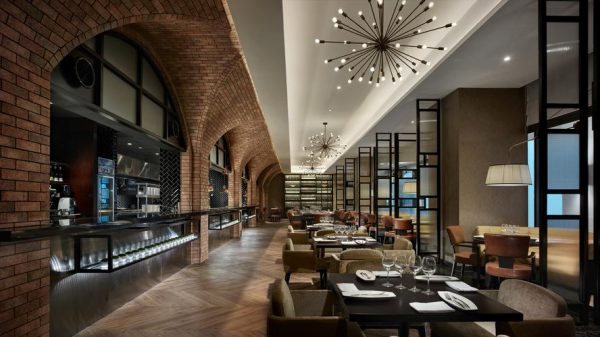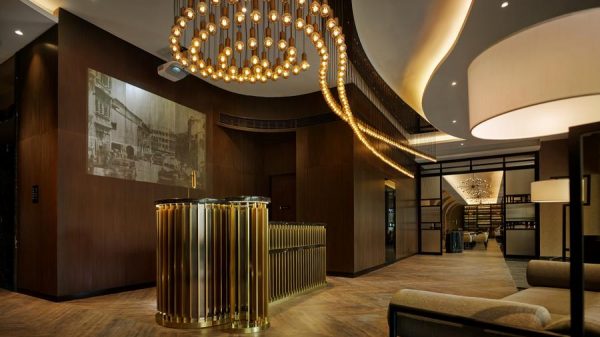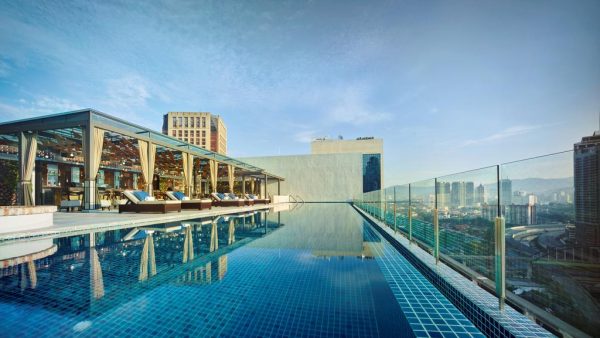 In a destination heaving with luxury grandeur hotels and boutique hotels, the YTL Hotels' Autograph Collection group has certainly made an impact with the opening of Hotel Stripes Kuala Lumpur on Jalan Kamunting – a bustling neighbourhood alive with nostalgic and rickety premises. It is hard to not to be impressed by the ravishing old façade that has been transformed from a row of shophouses, which is now a base for a voguish building with bare brick walls and classic design window panels. The clashes of contemporary and historical design elements are apparent from the interior fixtures, from the custom bronze stripped-bub pendant lights to hardwood herringbone floors to black and white photographs were taken circa the 1950s and 60s on the walls. The dining area takes cues of a traditional bistro especially its rustic red brick arcades and mid-century copper sputnik chandeliers. Riffing off the hotel's unique location and YTL's signature modern aesthetic, rooms are deftly mixed with chic décor in cool urban colourways and monochromatic print images of the old Jalan Kamunting.
For more information, click here.
Sekeping Tenggiri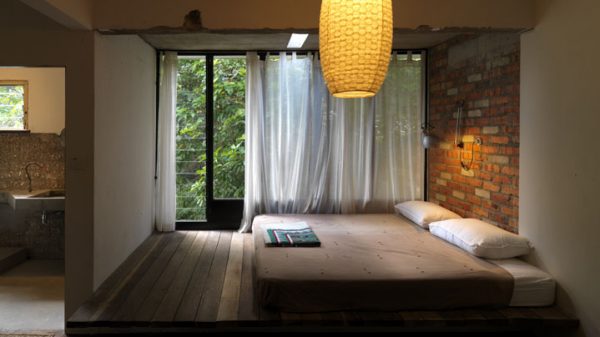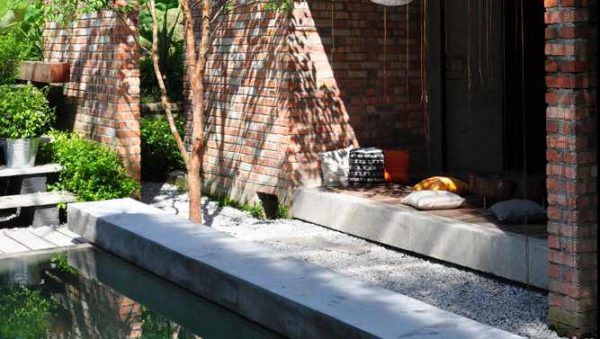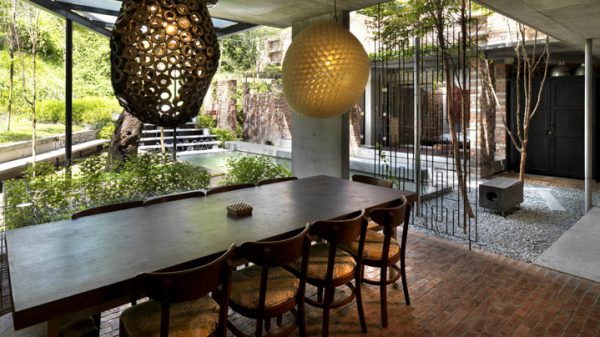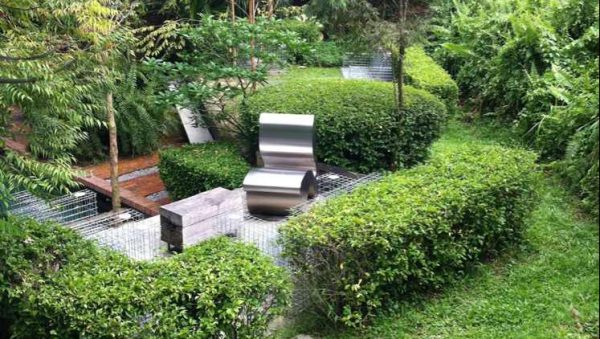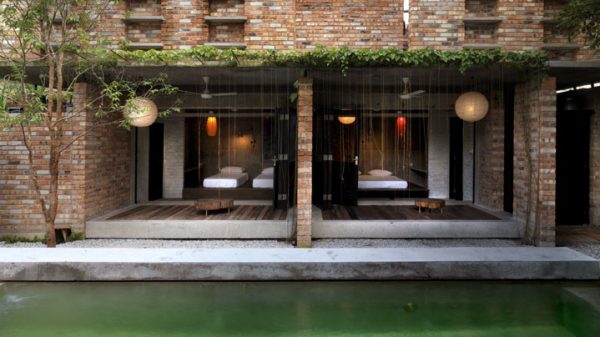 For those who want a lodging space that promises tranquillity without being far-flung from the city, Sekeping Tenggiri Bangsar is the place. Here, you will find ambience of country living as soon as you make your way to the vine-covered screen at the patio entrance. The feelings become more pronounced as you step into the enclosed courtyard with lush greenery and muted white pebbles that surround the pool with scattered ample easy chairs, setting a needed sense of privacy. The bare concrete and brick walls are mixed with rustic, timber accents and mid-century aesthetic interior fixtures. Housing only seven guestrooms, each one has its own unique appeal topped off with whimsical views. While you're at it, you can also rummage through the private art collection of owner and landscape designer Ng Seksan.
For more information, click here.