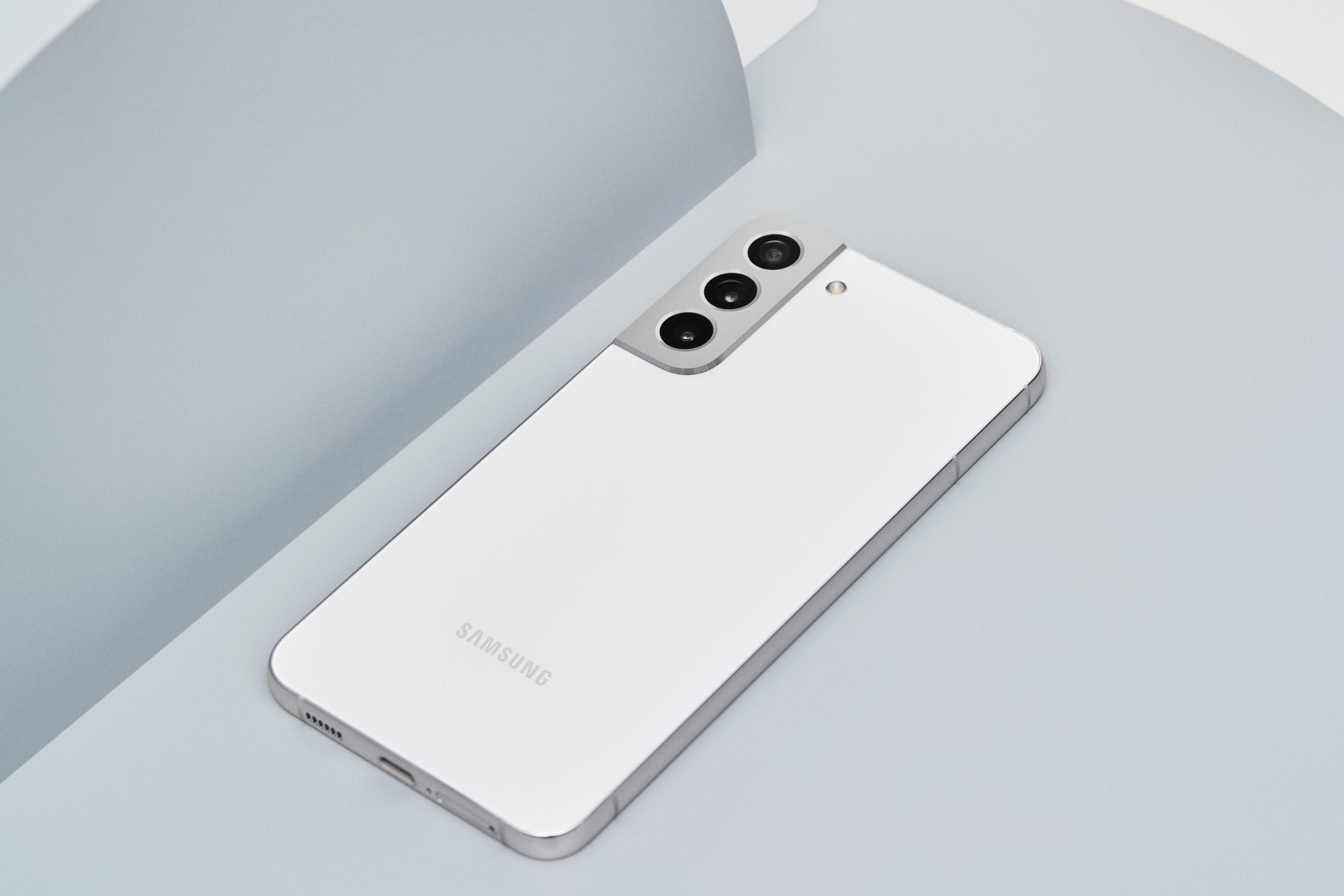 The Samsung Galaxy SS22 series has arrived. A new form of creative expression, the latest rendition of Samsung Galaxy is touted as the phone for epic nightography, anti-glare display and other impressive features, not to mention the first smartphone to boast Corning Gorilla Glass Victus. Before we delve into every nook and cranny, this is our first impression of the Samsung Galaxy S22+.
The box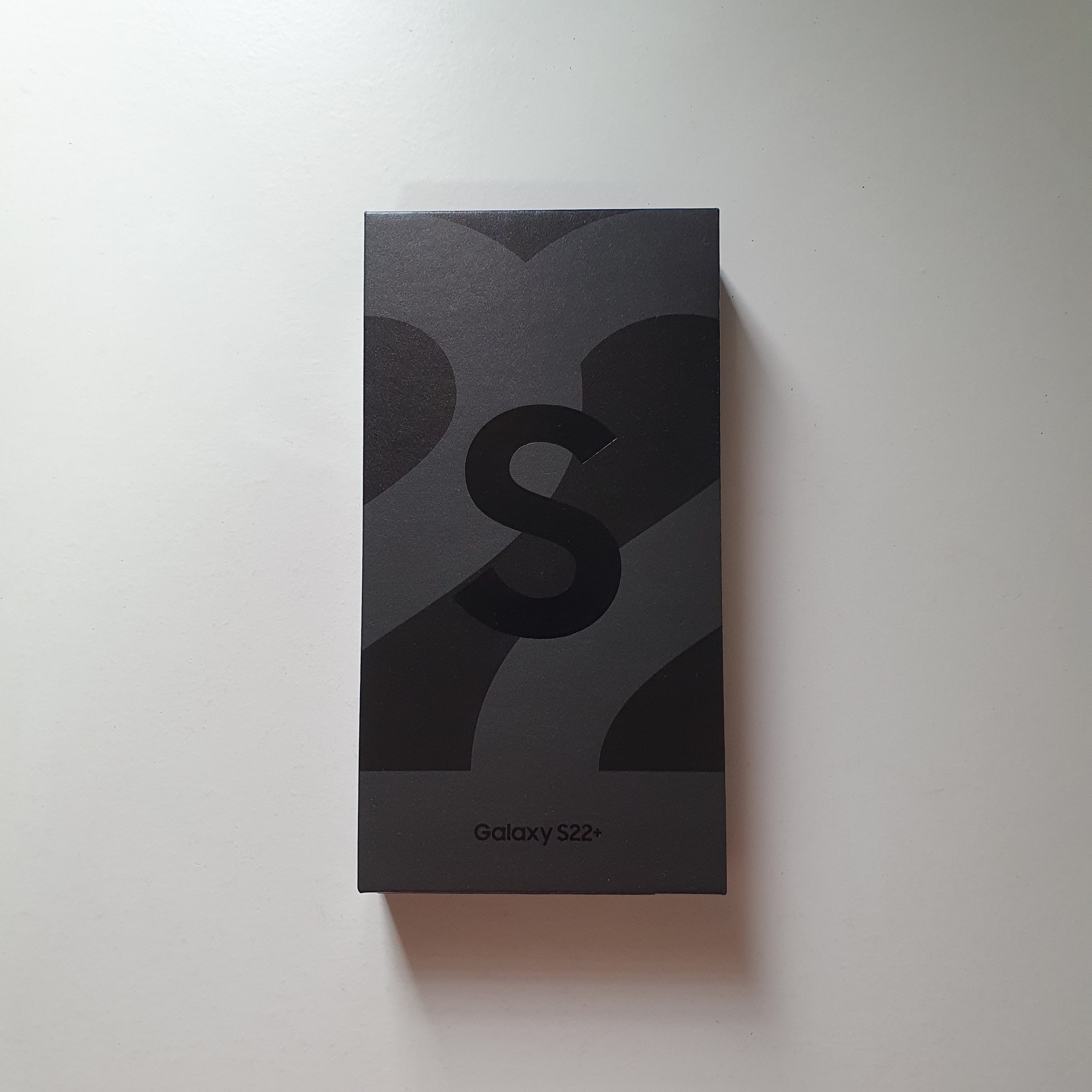 The packaging printed with Soy Ink is pretty standard. Splashed in different shades of black colour, the monochromatic packaging is decorated with black "S" and dark grey "22", hinting at the latest Galaxy series. Once unsealed, there are only a Samsung Galaxy S22+ phone, a data cable and an ejection pin.
Front design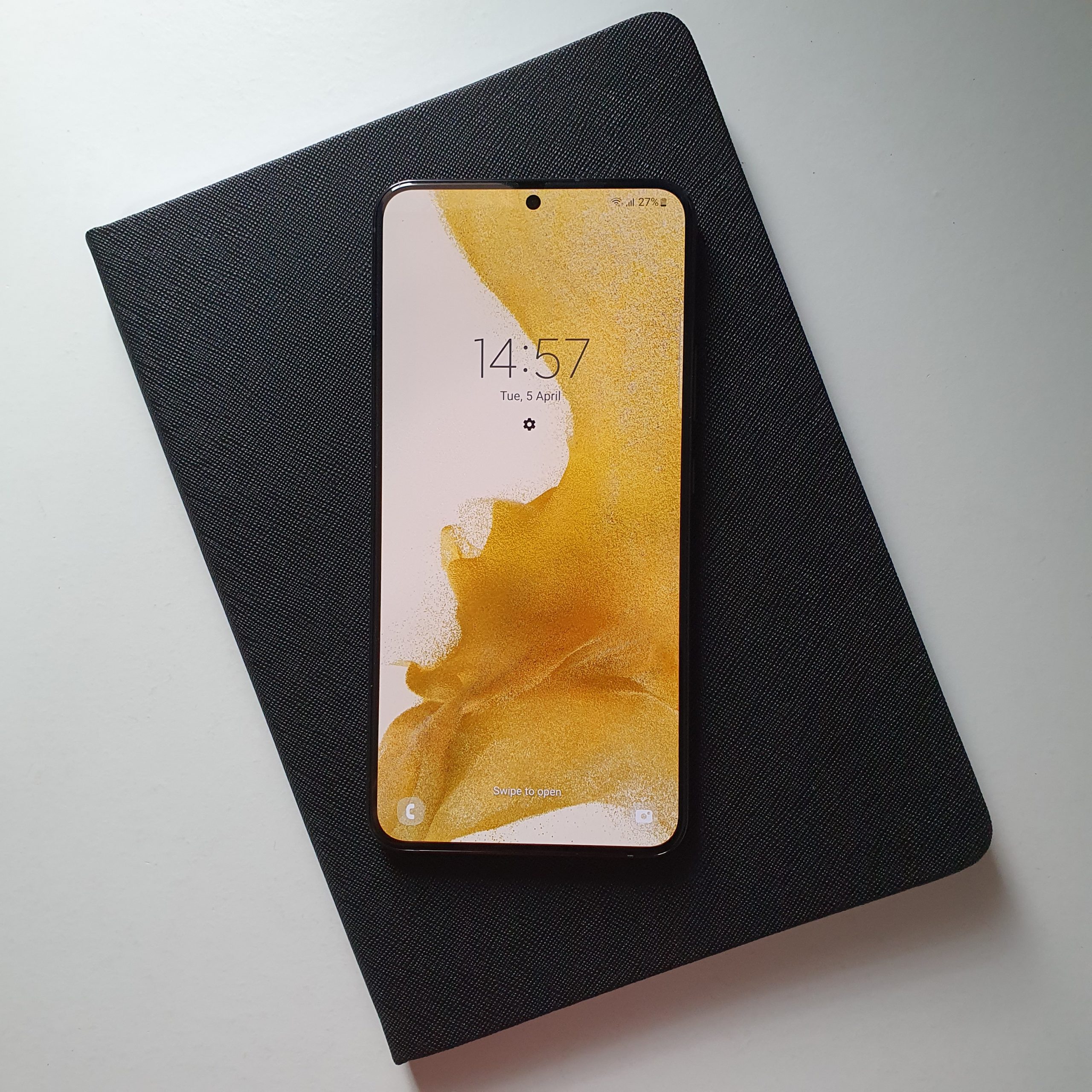 The design exudes minimalism. The front 10MP Selfie Camera is installed right in the middle at the top and comes in a dainty size. The absence of frills makes the phone look clean, expansive and a sense of infinity can be felt. Samsung opts for a straight edge for the S22+. It is definitely dealmaking as compared to the curved edge, which can be a fuss when viewing and scrolling through the screen. The sides, on the other hand, are adorned with armour aluminium frame — a robust material for more durable use and gives the quiet-looking phone a touch of shimmer.
Rear design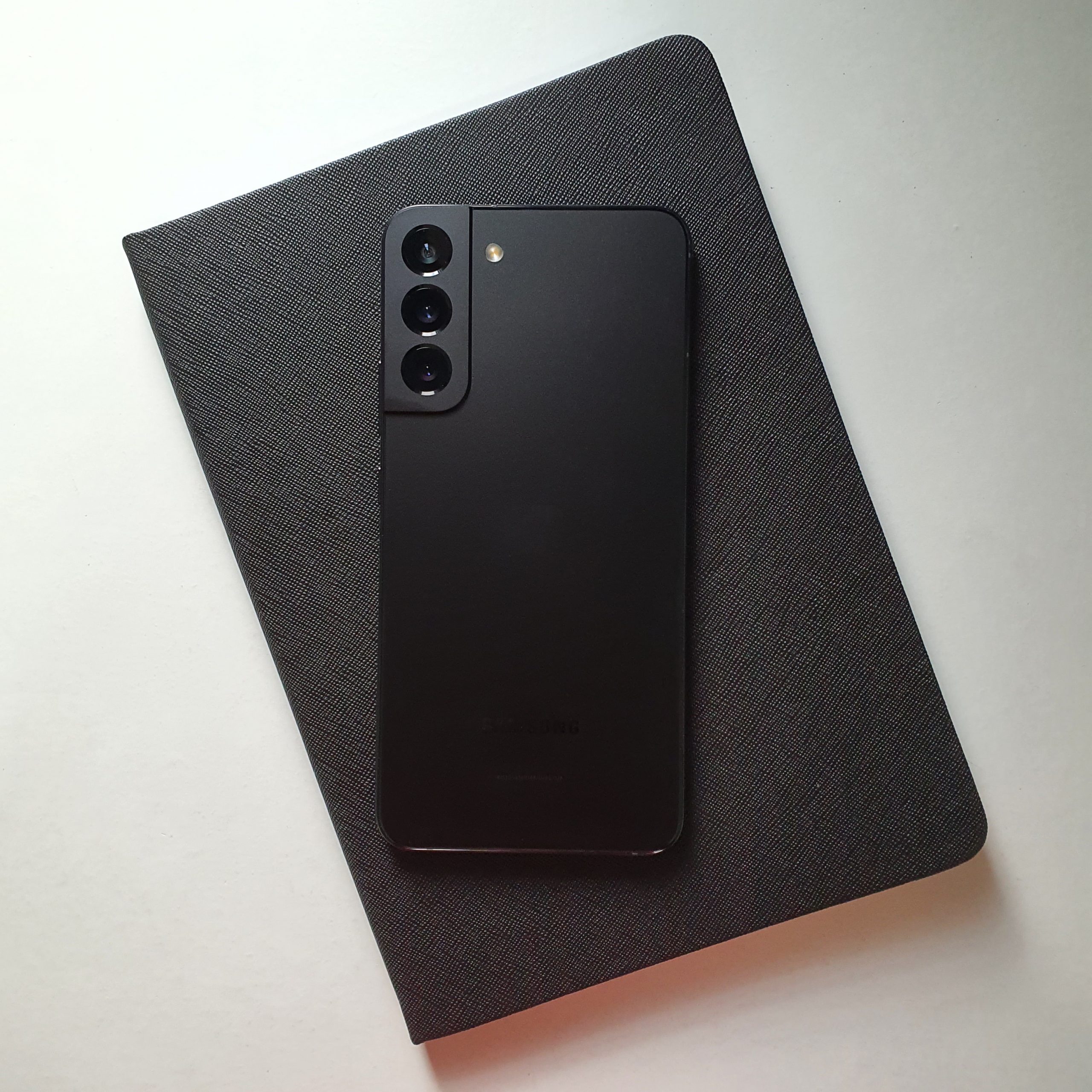 The back design comes in a matt finish. It does not only feel very comfortable to touch and resistant to fingerprint, it also spells understated luxury. I prefer this kind of design over anything fancy, for example, a glass back. Camera wise, the camera bump returns for the S22+ — following the footstep of the S21 series — which sees the three cameras including 12MP Ultra Wide Camera, 50MP Wide-angle Camera and 10MP Telephoto Camera with 3x Optical Zoom being lined symmetrically on the left.
The body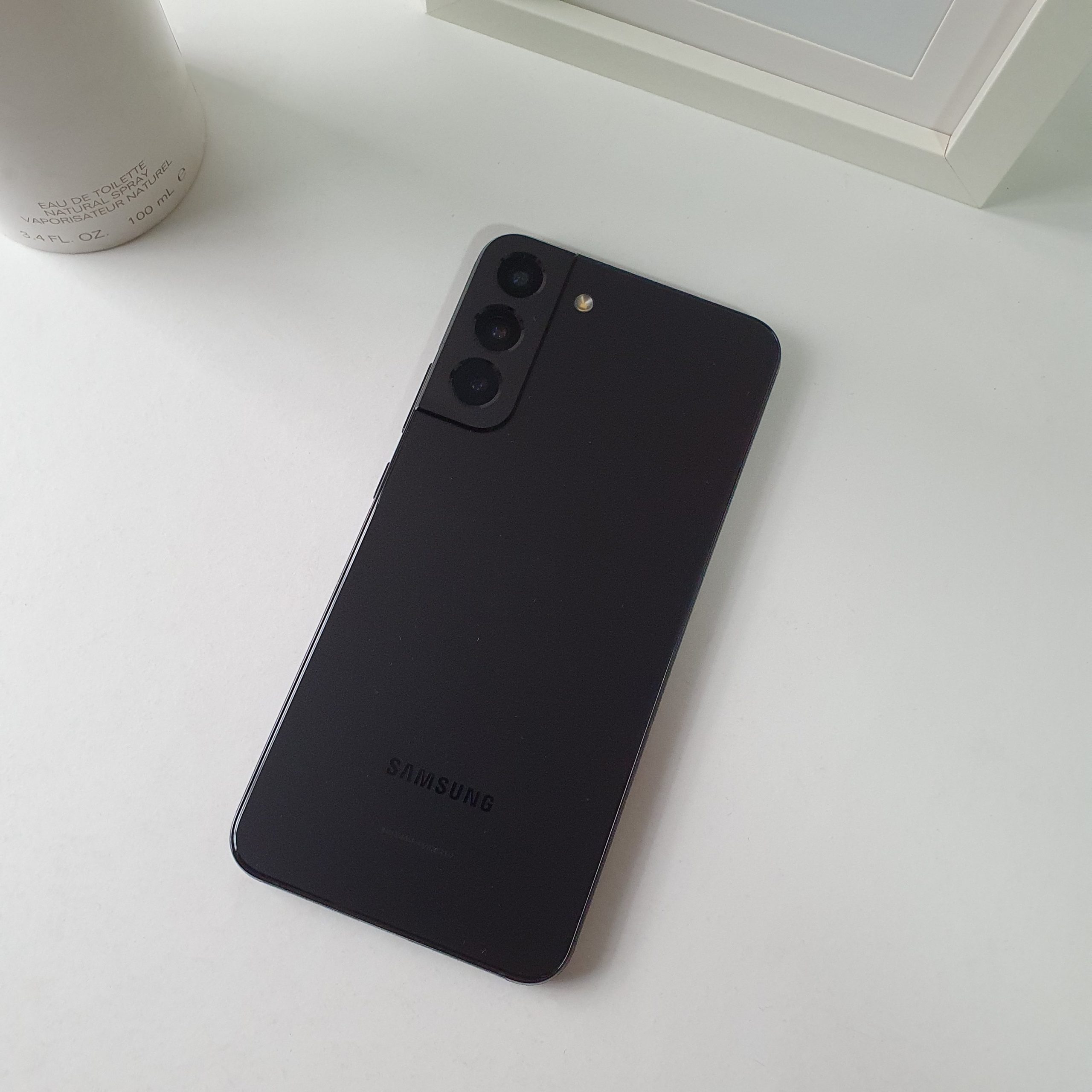 Solidness is instantly felt when I first lift it and that does not mean a heavy burden (the phone weighs 167g if you are curious about the weight). The S22+ also makes a great companion for watching drama, thanks to the 6.1" inch screen enhanced by Dynamic AMOLED 2X and comfortable grip. Despite the large build, the phone can easily fit into a pocket and does not feel troublesome to carry it around.
Click here to find out how you can get your hands on one.