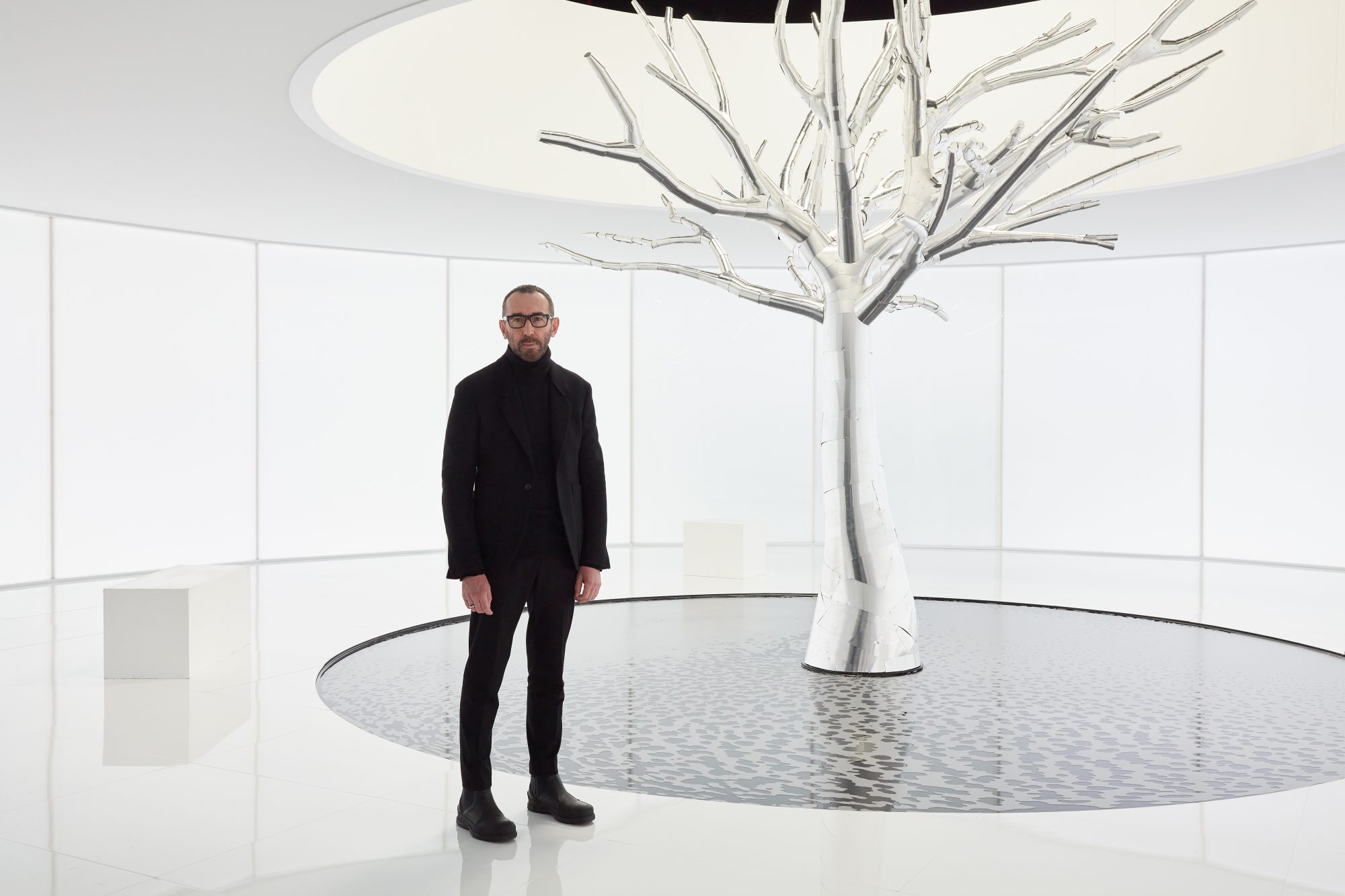 What I think is so incredible about the way Zegna has been approaching the phygital presentation concept is that it feels like the brand created it, especially for the digital audience. Is it a conscious decision?
I find that a show is very much related to time, and personally, I feel like phygital shows are rather relevant, especially during these times in which almost everything is digitised. With phygital show, I am able to speak to millions of people in every part of the world, while the opposite format would probably max up to 500 audiences. However, again it is a matter of time. If tomorrow the physical runway scheme is seemed to be more correct, then we would probably adopt it in our language because at Zegna it is all about innovation and looking forward. So, to answer your question, I'd say yes, it is a conscious decision.
Has it gotten easier crafting digital presentations?
I won't call it easy because every action has its own challenge but I would say the process has gotten me and my team more creative, and we enjoyed every part of it. I personally am very interested in photography and motion pictures, and through digital shows, I feel like the stories that I have for the collection that I created are more elaborate and comprehensive – it's not just merely about clothes, it's also about the place, people, music, language, emotion and everything you can grasp from the 16 minutes video.
Why is spatial design so important to the Zegna brand and clothing?
When I create a collection, I like it to have its own story. For this season, it is about a man that likes to dress up, loves to be stylish but doesn't want to be very loud. He is sophisticated in his own way, very private and chic, and particular about what he is wearing. So, in order to make this vision clearer, I feel like the avenue and atmosphere for me to tell the story need to be on the same path – from the movements of the cameras to the way the models present the garments, the angles and music – everything is taken into consideration to convey my message clearly. And the consistency doesn't stop there, it extends to the ad campaign, store design and its window display, and so on.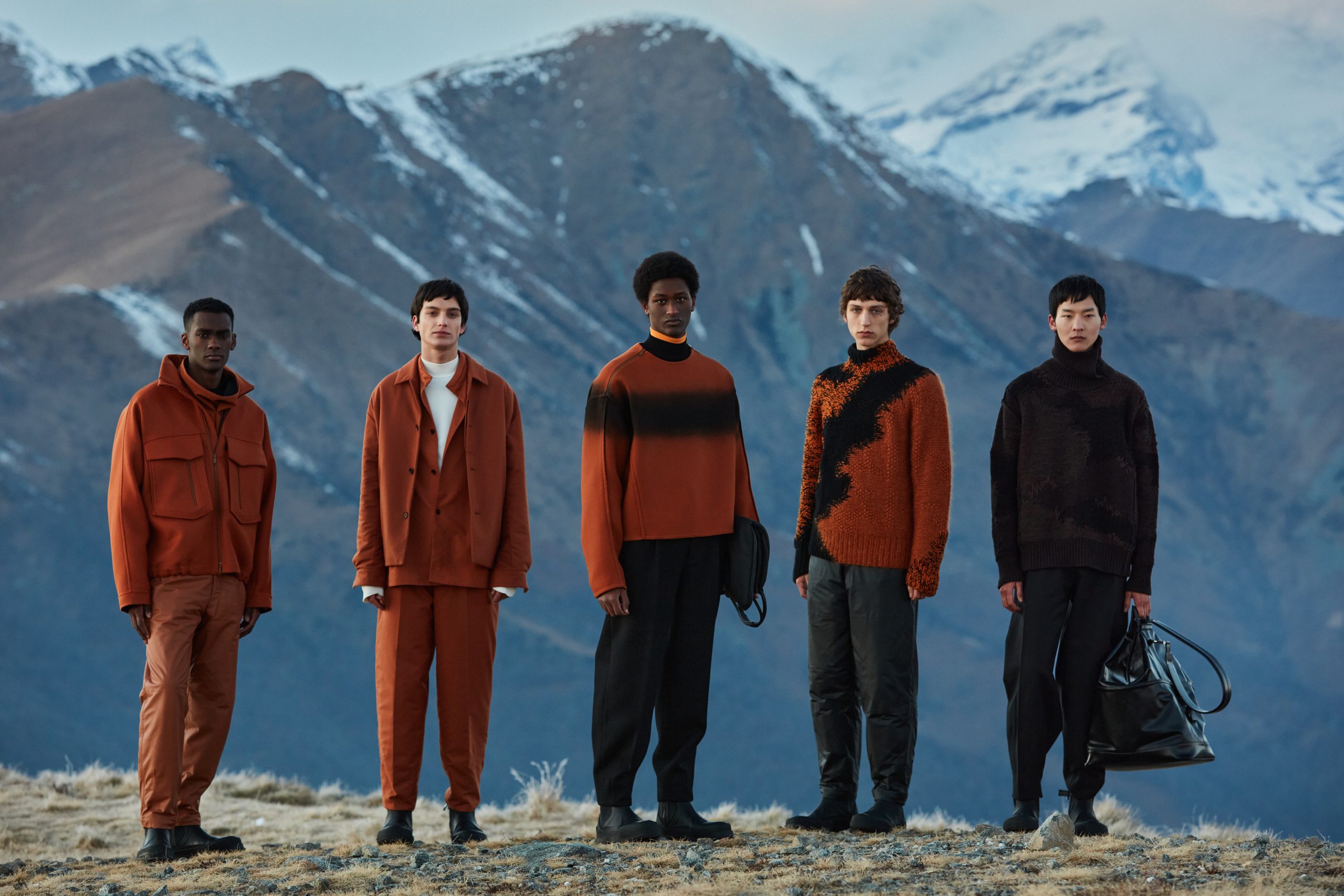 Does this collection reflect your personal style?
Absolutely. I'm the kind of designer who likes to create a collection that I personally would wear, which I feel comfortable and confident in it.
How do you strike a balance between personal style and commercial value?
In my own point of view, I feel like it is better not to put marketing or commercial brief ahead of your idea because in so many ways it will dilute the message that you'd like to convey. Instead, I always put time as one of the important elements in my design, what is relevant to be worn these days and interpret it into the Zegna language.
Who do you have in mind when designing this collection?
Apart from the stories and ideas that I have in mind, my moodboard is also filled with pictures of people that I admire – and they are all my friends, celebrities and sometimes people that I don't even know. I am sometimes inspired by their lifestyle and the way they present themselves in the public. Then, based on that, I would try to figure out what would look good on them. It could be something that they won't wear, but it is purely from my own intuition.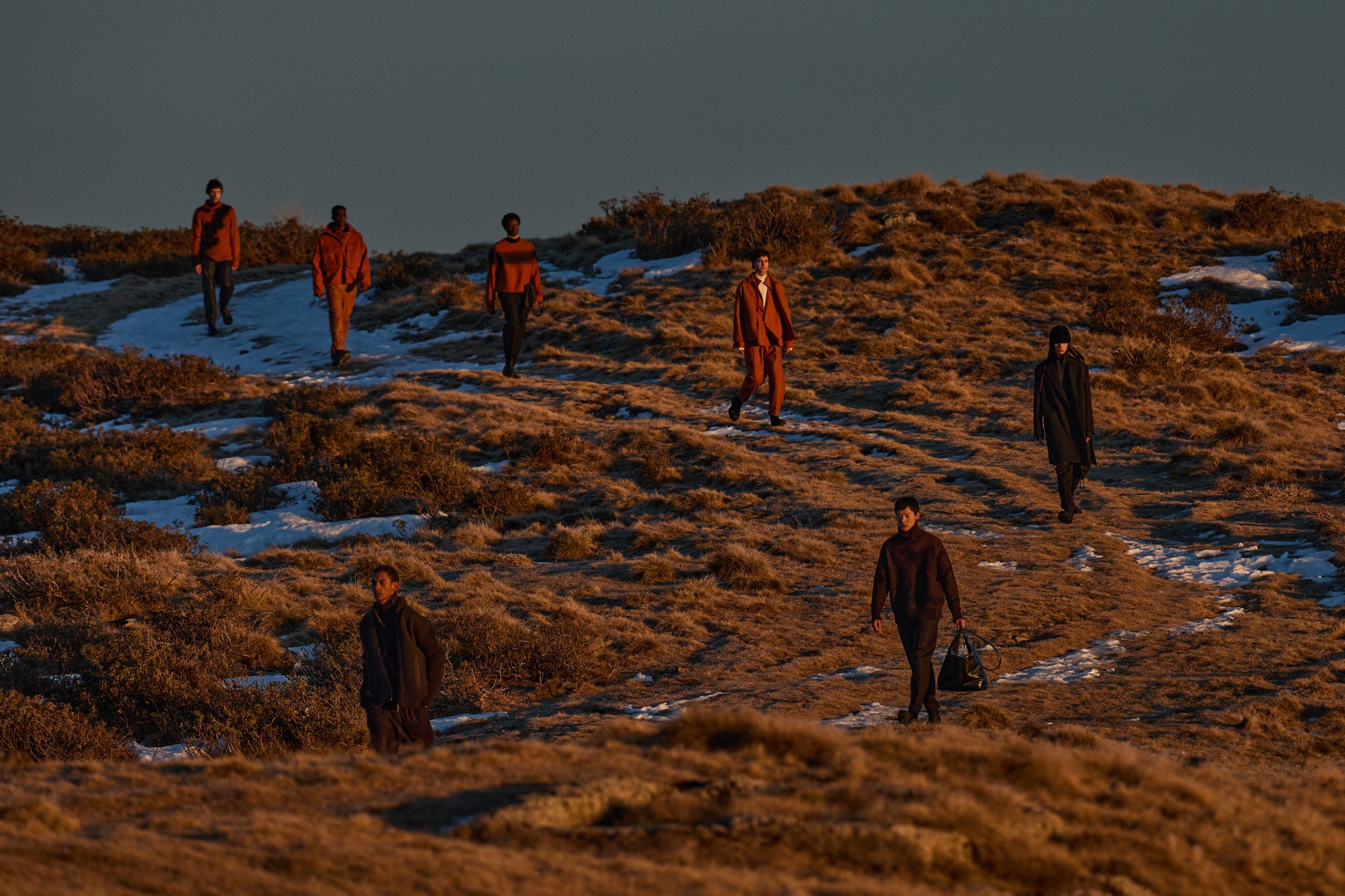 What is your interpretation of the future of fashion?
When designing clothes for the future, I like to take a few references from the past, especially the forms, techniques and craftsmanship, then reimagine them into a format that people of today would wear. Comfort has never been at the centre of style and as important as today, the same goes for practicality. With that in mind, I try to create functional garments that are easy and breezy to wear without compromising on craft and artistry. Hence, particularly in the latest collection, you've seen tailored quilted jackets, workwear done in pure cashmere, reversible coats with technical membranes that protect like raincoats and many more. These are the innovation that I have created for such designs that might be static but very powerful for their forms and functionalities for people of today and tomorrow.
We've talked about the collection, your ideas and your design vision. Let's get a bit personal: what's the one thing people do not know about you?
That's a very good question. [Laughs] What's the one thing people don't know about me? I'm very Italian, passionate about things that I'm doing and crazy with perfections. Sometimes, I just discard my work when there's something I feel imperfect about it, and then redo it from scratch. I love good and positive energy, and I myself try to exude them every day by meditating and being constructive whenever possible. I like to work at night because it's a lot quieter and calmer. I love taking pictures, vintage cars and listening to Indie music. I sometimes can be crazy and fragile. Funny that you only asked one, but I came out with almost 10 things about myself. [Laughs]
Having done so many interviews, what's the one question you wish to be asked?
You're making a very good question that is so tricky to answer. [Laughs] I would love to be asked more about questions that are related to how I work with my team, or maybe one whole interview that focuses on our work in the studio, showcasing the behind-the-scenes moments, capturing every emotion in preparing for a collection. I think that would be a good one, and perhaps we can do that together when Men's Folio comes to Milan.
This story first appeared in the March 2022 issue of Men's Folio Malaysia.