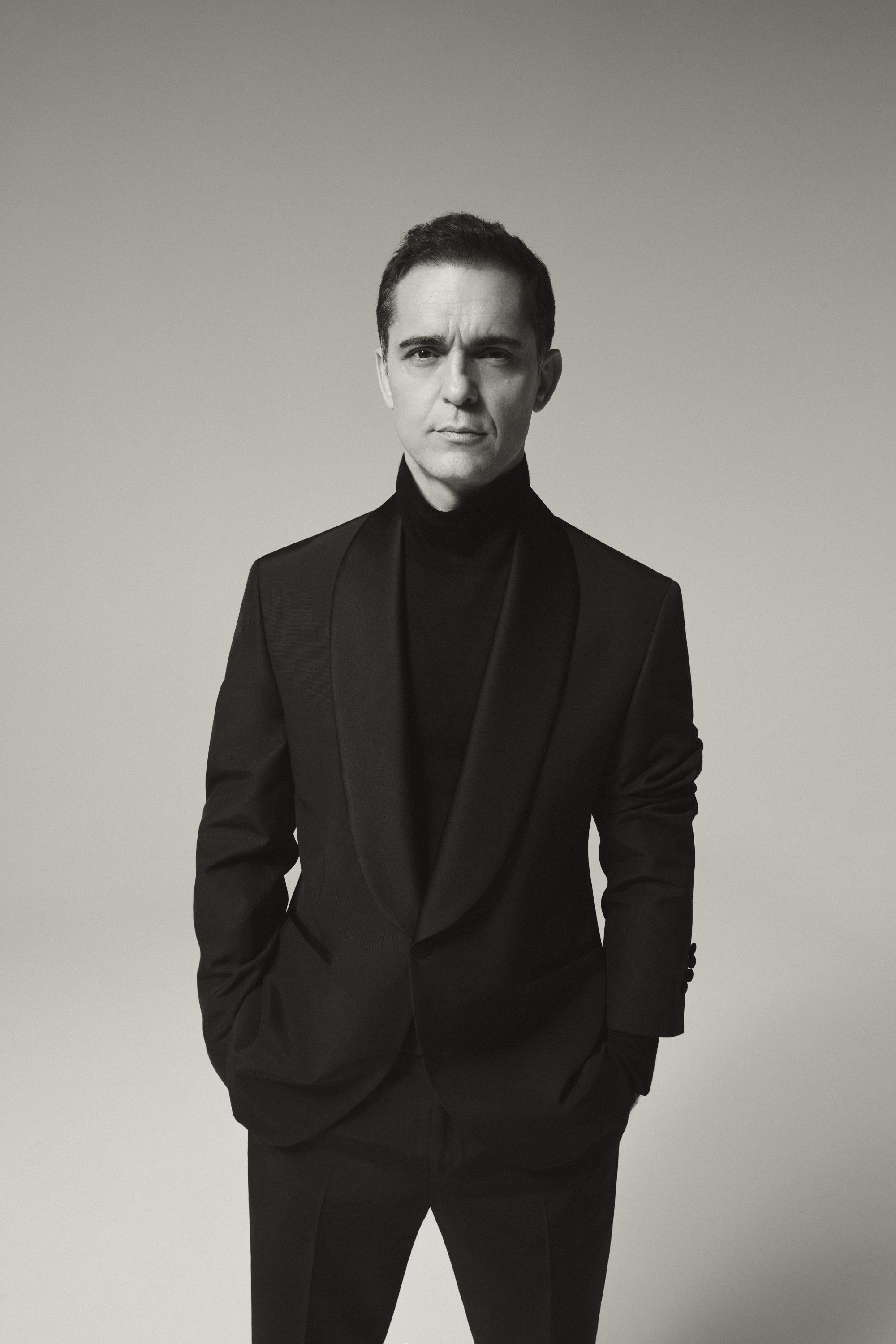 It's never easy to say goodbye, especially to one of Netflix's most popular series. After four years of countless tense moments which has us on the edge of our seats, Money Heist has come to an end with its fifth and (two-part) final season.
When Alex Pina's now-viral heist series first aired on the Spanish network Antena 3 in 2017, it almost flopped and the executive producer Jesús Colmenar considered pulling the plug on it as it wasn't met with a fraction of the enthusiasm and fanfare as expected. The cast even sought new jobs, that was until Netflix bought the title and changed its name to Money Heist. Within months of arriving on the streaming giant in that same year, the high-octane drama became a global cultural phenomenon overnight that has inspired memes, Halloween costumes, chart-topping song and its impact has been surreal.
As the synopsis of the finale season goes, the gang has been shut in the Bank of Spain for over 100 hours. Their darkest moment is upon them after losing one of their own. The Professor has been held captive in his hideout by the ruthless police inspector Alicia Sierra and, for the first time, doesn't have an escape plan. Just when it seems like nothing else could go wrong, an "enemy" much more powerful than they've ever faced appears in the scene — the army. With the end of the "greatest heist in history" coming, what started out as a robbery is about to turn into a war.
While it can't be denied that nearly every character in Money Heist has their own charms, distinct arcs and unique personalities, there's one criminal in the gang that grabs ahold of audiences and have fans gotten attached to which is, none other than Berlin. Essayed by Pedro Alonso, he is an arrogant but charming character with magnetism and dark heart straight out of a Tarantino film which commits unforgivable acts while somehow remaining sympathetic that makes him ranked as one of best-loved and most hated characters in the series.
Ahead of the release of Money Heist Part 5, we caught up with Pedro Alonso in an exclusive interview where he talked about the final season, his character, fame and more.
How do you feel about the love you are getting?
Pedro Alonso: It's a miracle. I think no one expected it, and still now, we're digesting it and trying to figure out what happened. There's no explanation on how to understand this brutal phenomenon that Money Heist has created, and its impact have been.
Did you freak out?
How can I explain something so unexpected? In my case, Berlin has opened many new doors for me, and I think that many of the things I do have been made possible by this show. From the bottom of my heart, I'm forever thankful and grateful for what it has given me and given all of us.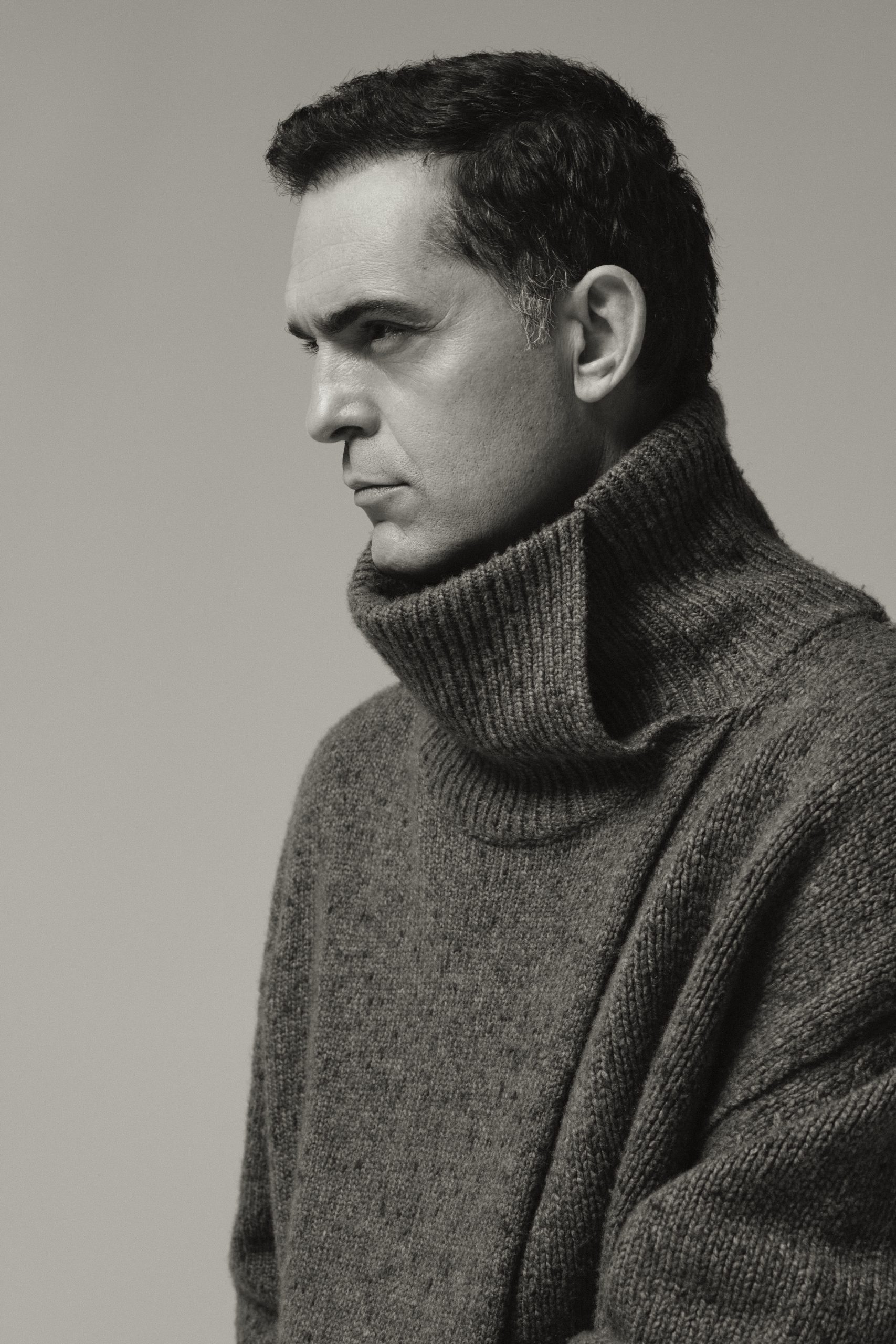 How are you coping with all the attention?
No one can teach you when it comes to this. Like many celebrities, the sudden onslaught of fame was difficult for me to grapple with at first. On a personal level, on a professional level, my life is completely different now. And it's all because of this show. I'm a 50 years old man but I try to reconnect with myself and take a deep breath every time it gets too heavy. I still do things that I love to do; I travel a lot, I still take buses and go to my favourite places, though I try not to be too exposed. And I've come up with things that I can do and don't. On the bright side, it's always fun to meet new people and thanks to this opportunity, I've met a lot of talented and kind people.
So happy for you, though.
For me, it was an invitation to reinforce my intentions as an actor, my way to connect with work. I try to separate the pressure from my passion, the noise of the phenomenon from the real world. Then sometimes I have to work with people in terms of publicity… but as a work, I will do my best and say to people, okay, we receive your love, I'm going (to work) harder to the end of my intentions.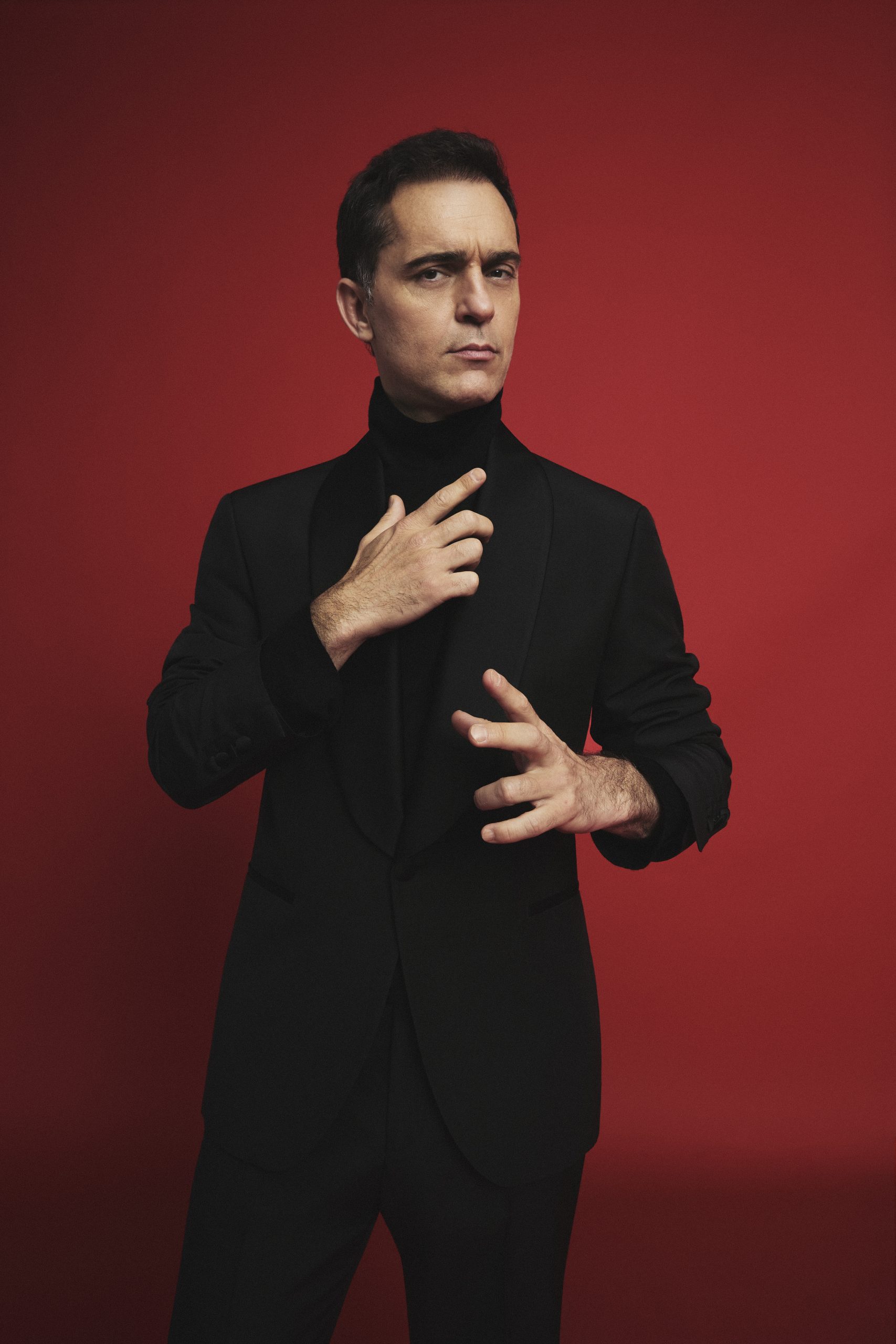 Can you share with us a story of something you will never forget from filming Money Heist?
There's a story from season one. I don't know if you remember, but at one point Arturo gets shot and he needs an operation. Well, we were all there and they had to give him stitches. A surgeon came… a real surgeon… for the extreme close-ups. They had created an incredible wound out of latex and stuff, like they do… It looked just like an open wound, but it was fake, and then…(laughing) I was giving Arturo a bit of love at that time, I was being very kind and affectionate. And he, Enrique Arce, was really suffering, and I said: 'You're being very dramatic!' Then, we were doing the shots, the B-roll footage, the extreme close-ups of the surgeon's hands… and the guy gave him some real stitches. During the take! And he was like: 'Aaaahhggg!!!!' Without anesthetic or anything! He gave him two real stitches! Well, when we cut for lunch, and they had taken everything off him, and he came over with those stitches… That day, that day I swear we didn't let up all day; joking around: 'What a guy! That's real dedication to the acting profession'.
Define Berlin in three words.
That's impossible, there are several ways to read him (laughs). I don't know, I can't think… He's sweet, gentle… (laughs).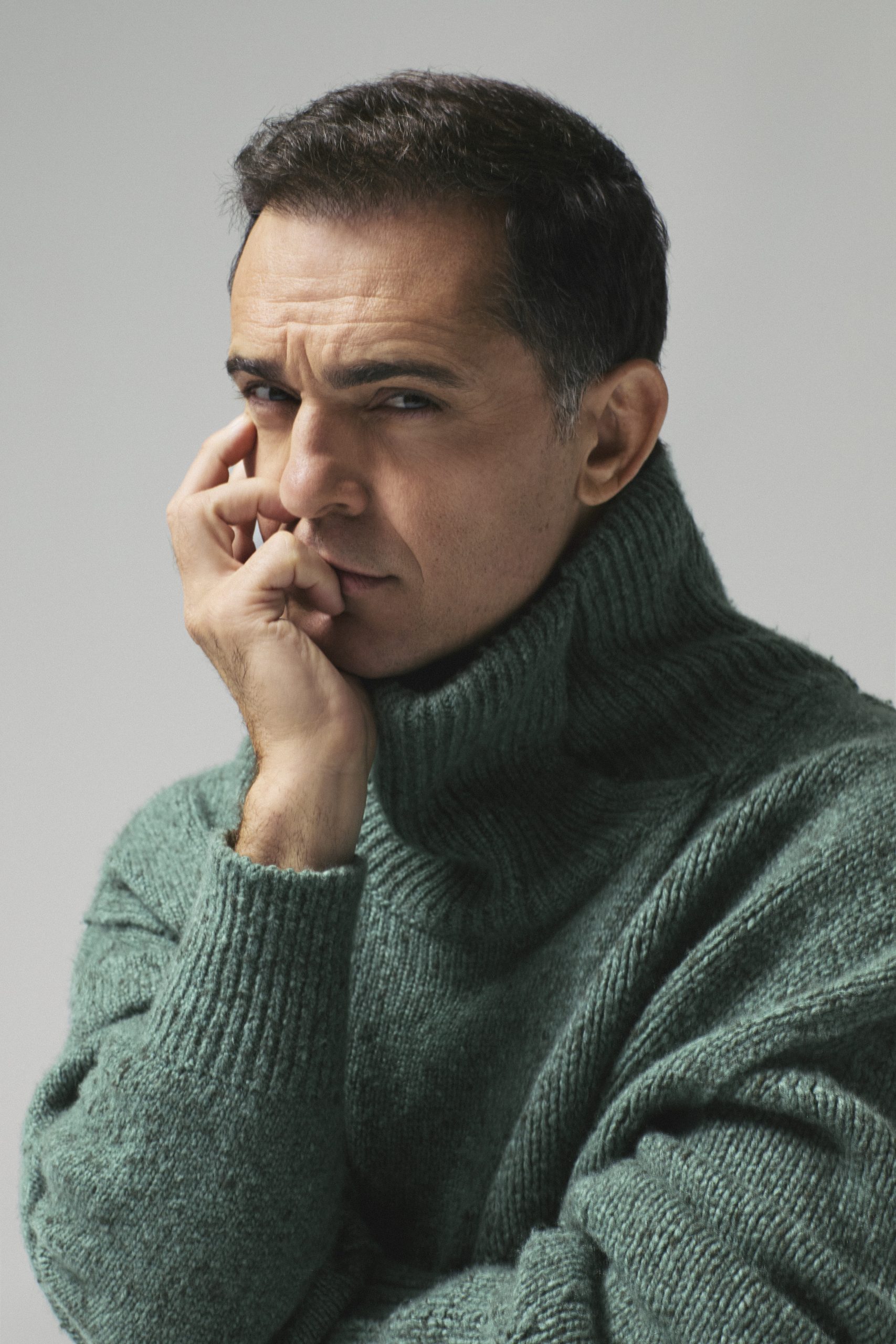 Fans are so invested in Berlin. I'm one of the fans. Were there personal experiences or traits that guided your approach to Berlin as a character?
Before I answer the question, I have a confession: I don't think I'm a good person. As an actor, my job is to facilitate the director's vision and for every character that I play, I try to find similar notes that resonate between the role and me. As an actor and a person, we have to admit that we have flaws and contradictions and I always try to be honest with that. For Berlin, he is brutal and narcissist, but there's a charming side to him. I like the duality of him, so I begin to recognise the difference elements that he possesses and try to compose the complexity in building the character with my own feeling.
Were you sad when you know they'd kill off Berlin?
I was thrilled when I found out the show would continue, but I admit I couldn't hide my disappointment in knowing the story would go on without Berlin. But with those limitations, the writers and me found new dimensions for the character in the final parts of the show in his back story, allowing Berlin to become even more fully realised than he had been initially.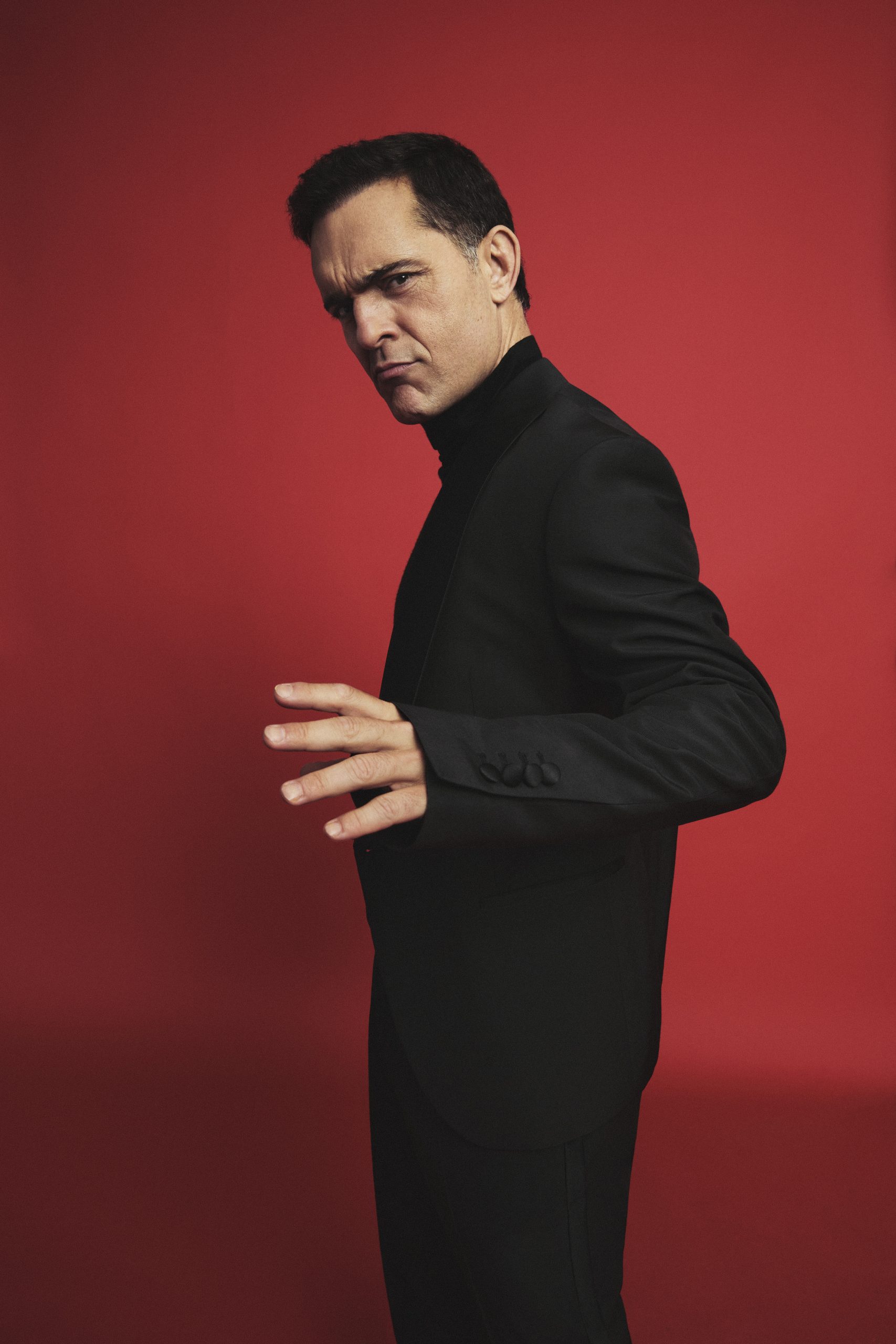 Without giving too much away, what are we going to see in this final part of the series?
Armageddon! The final battle. A battle to end all battles. Something like that, because of the action – if we're talking genre – but also in matters of the heart. I think there is a line there that runs through the whole saga, if we can call it that, through all the seasons, and makes it make sense. It's like there's suddenly a 'click', and everything falls into place. If it makes sense, and I believe it does, I think there is something very exciting and very, very, very powerful in the visual aspect.
Why do you think this show with such a strong Spanish identity won over foreign viewers all over the world?
We created a TV show that originally was part of the North American culture, but we did it in a Latin, more emotional way. We do the former but execute it in a way that is more connected to our idiosyncrasies. And in the show, we present the minority and we did what many people wanted to do – fighting against a system, so perhaps that sparks emotion connection with the audience.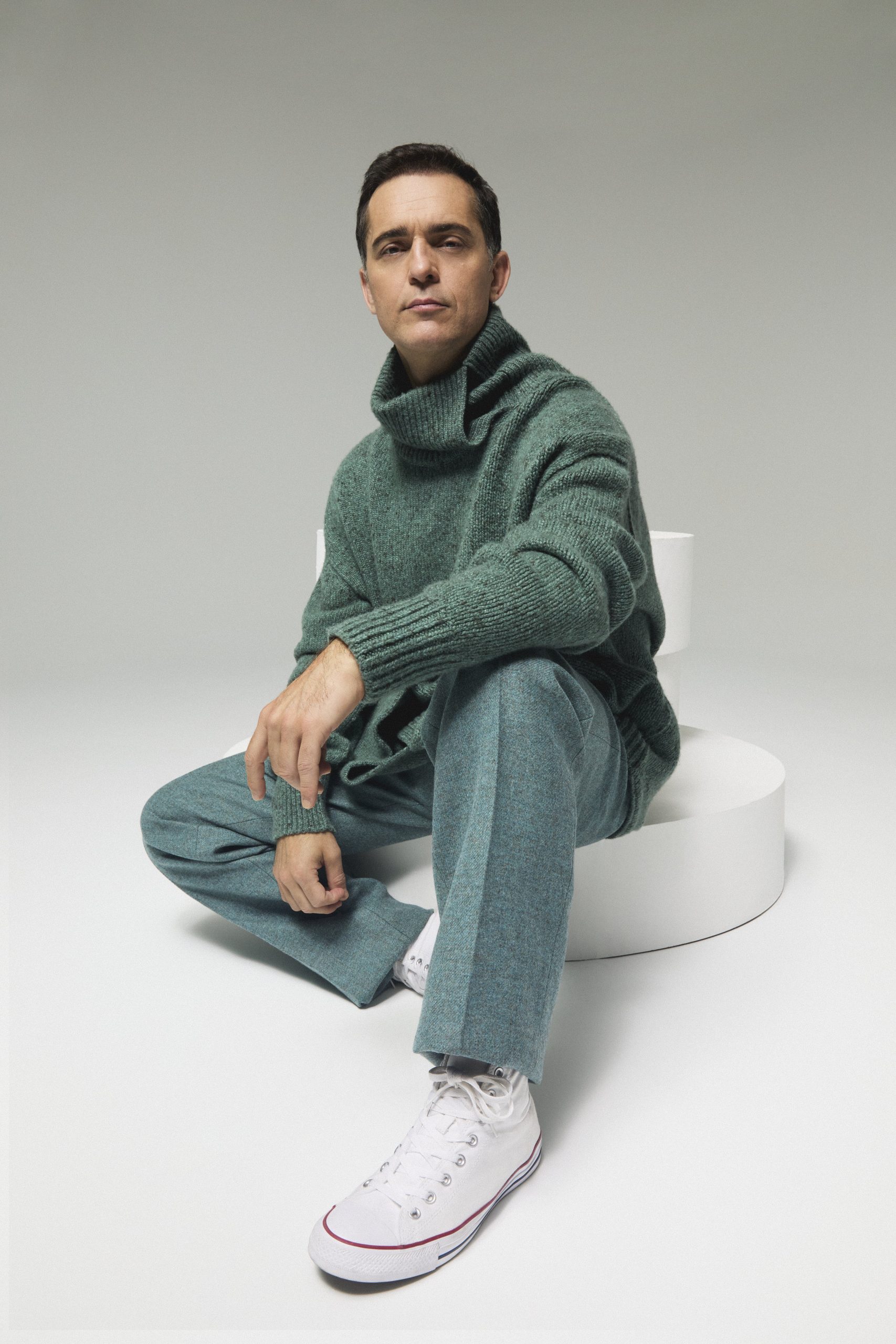 Having done a variety of roles in your career, are you content as an actor?
When I was preparing for Berlin role and I knew my character would die soon, I visited a hospice care to know how it feels when you know you're going to die. And I met an intelligent guy there who probably has less than two years to live. I asked him how the illness changes the way he perceives life now and he simply said, "be present". My perception of life totally changed after I heard that. Like right now, I'm trying to be present, talking to you about life, my career and the minorities. I try to live my life earnestly and I'm so grateful every day that I can do all these things – meeting and talking to people with different cultures. I'm learning new things every second in my life.
Credits:
Photographer: Monica Suarez de Tangil; Stylist: Sara Fernandez Castr
Money Heist Part 5: Volume 1 is now available on netflix.com.