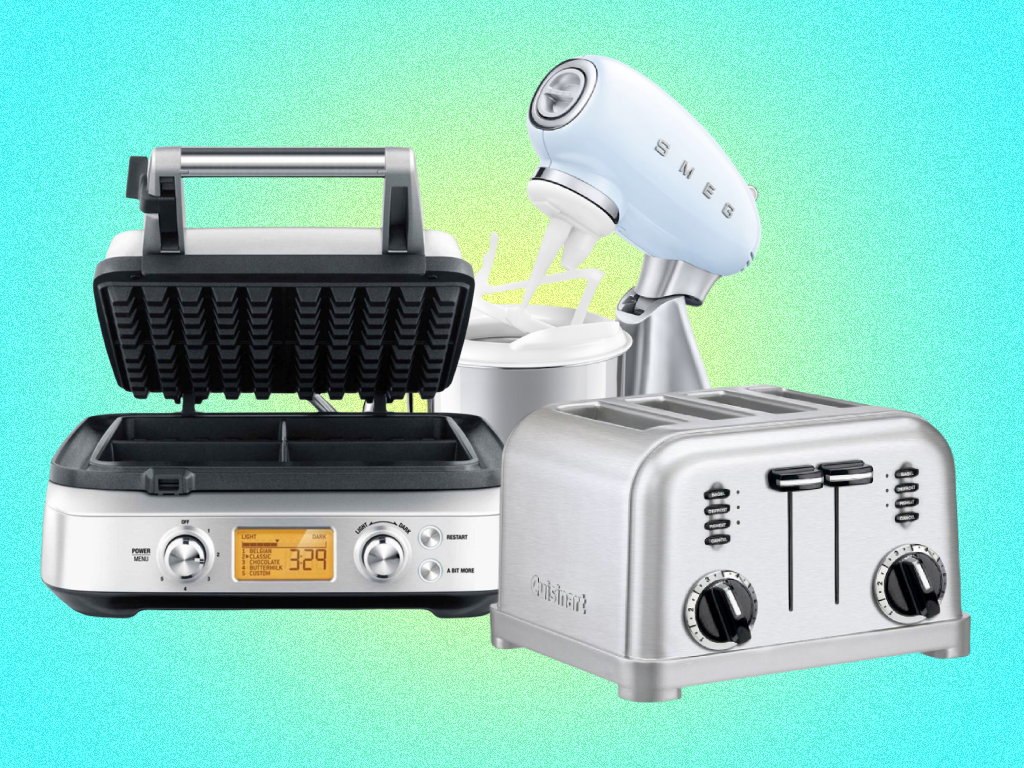 Whether they're designed to speed up your cooking process or to cut down on manual labour, you don't know what you're missing until you lay your hands on these babies. From toaster and blender to air fryer and bread maker, these gadgets make cooking way more fun. All we can say is once you start using them, there's no going back.
Cuisineart Style Collection 4 Slot Toaster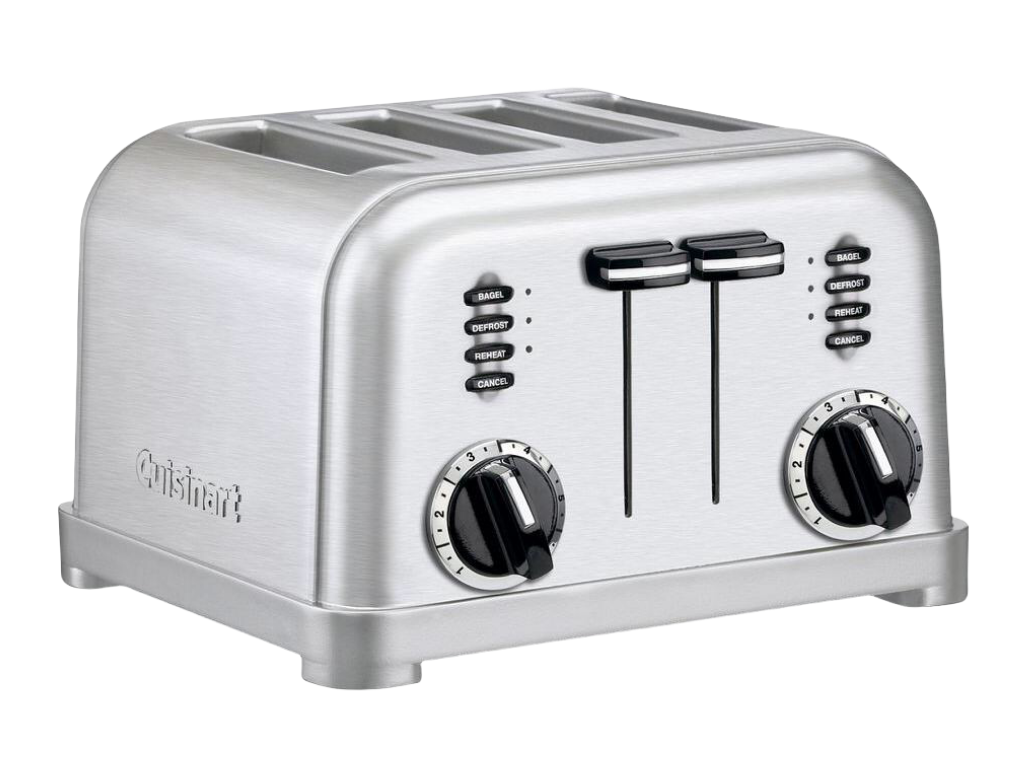 Give your breakfast a boost with the Cuisinart Style Collection 4 Slot toaster – ideal for busy households or carb monsters, and value for money. The model comes in three subtle metallic shades – green, grey and dusty pink – the slots are exceptionally deep and browning is brilliantly consistent. As meticulous as its design, the toaster futures unique functionalities including reheat, clever all-in-one defrost-and-toast, as well as dual control to cook only for two slices and save energy.
Stelton EM77 Electric Kettle
There's something oddly soothing about the sleek, seemingly perfect cylindrical structure – courtesy of Erick Magnussen – 1.5-litre electric kettle. Available in soft white, light grey and classic black, the kettle screams minimalism, and comes with a removable lime scale filter and dry boil safety switch. Since you're at it, check out the matching French press and vacuum jug, and enjoy the finest design-driven hot drink dispensers.
Bosch VitaMaxx MMBV621M Vacuum Blender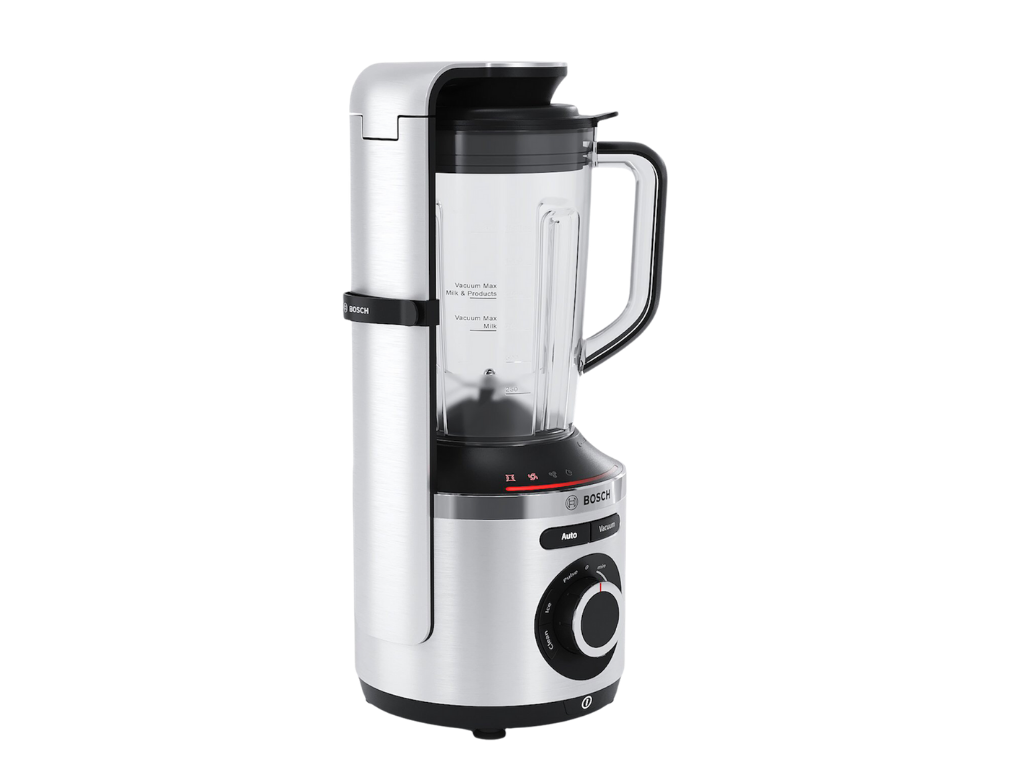 One of the important keys for the flavoursome smoothies, soups or sauces is to achieve the perfect whizz and texture, and Bosch VitaMaxx vacuum blender is here to put everything at ease. As its name suggests, this blender comes with a vacuum function that sucks the air of the jug before use to limit the amount of froth and oxidation of the ingredients, churning into a better and ideal mixture. It has 1,000-watt motor and two speed settings with a pulse option, along with a control panel that lights up to display icons illustrating its main function – which include vacuum blending, pulsing and ice crushing.
The Smart Waffle Pro Waffle Maker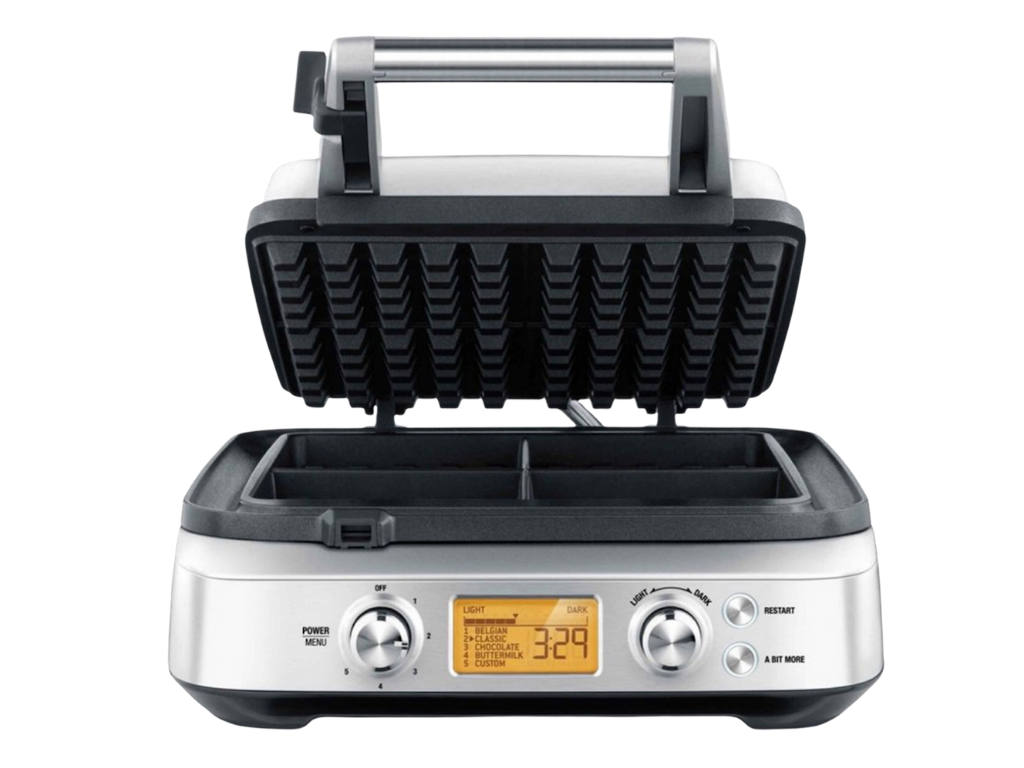 It's 2021 and we deserve a generous serving of comfort food. Thankfully Sage Smart Waffle Pro is here to help, whether you like yours in classic, Belgian, or buttermilk, this waffle machine serves perfectly to your cravings. There are two dials next to its display panel which let you choose type of waffle you're cooking and doneness of your waffle. There's also a small rim attached to the bottom plate to catch overspill, you'll also find a "A bit more" button, which does that, giving an extra minute cooking if they're not quite perfect.
Smeg SMIC01 Food Mixer and Ice Cream Maker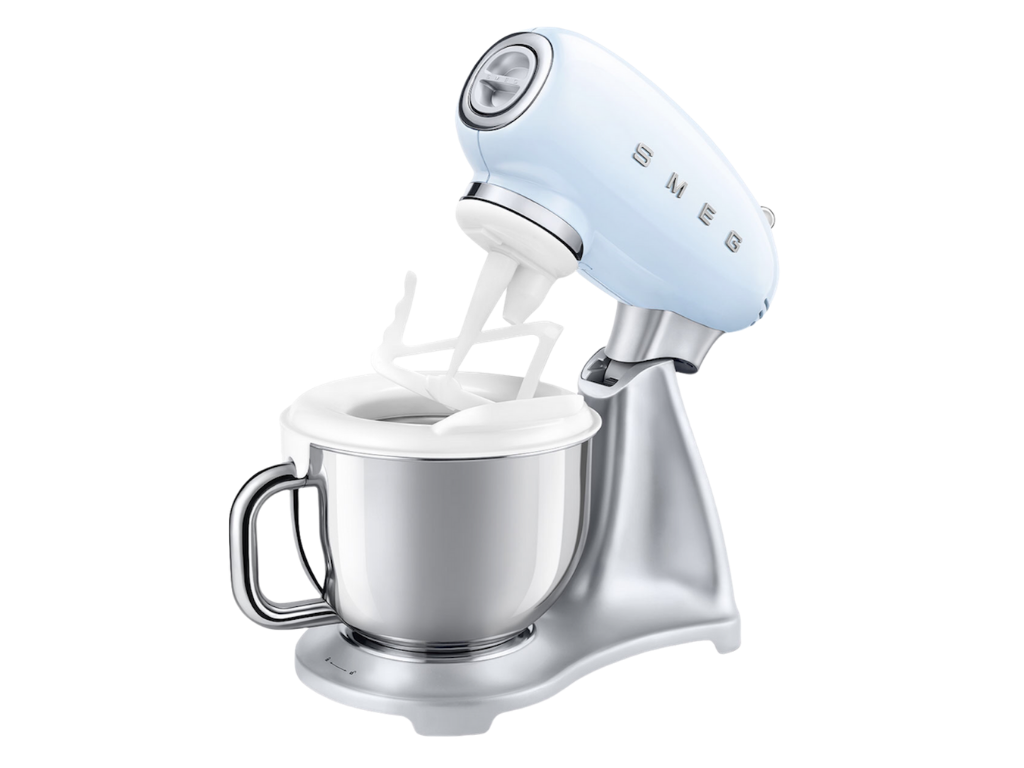 If you're bored of the queues for Baskin Robin's Chocolate Mint Chip, maybe it's time to get creative at home, and Smeg 50's Retro SMIC01 Food Mixer with Ice Cream Maker Attachment is all you need. The large double-walled bowl has a usable capacity of 1.1-litre and requires around 18 hours freezing. Also, being double-walled means your ice cream stays longer in the machine while you're working on for with the flavourings. But what we really like about this machine is the huge amount of controllable power it holds via the mixers – you'll be amazed by how easy it takes to prepare professional-quality ice cream.
Princess Aerofryer Dehydrate Oven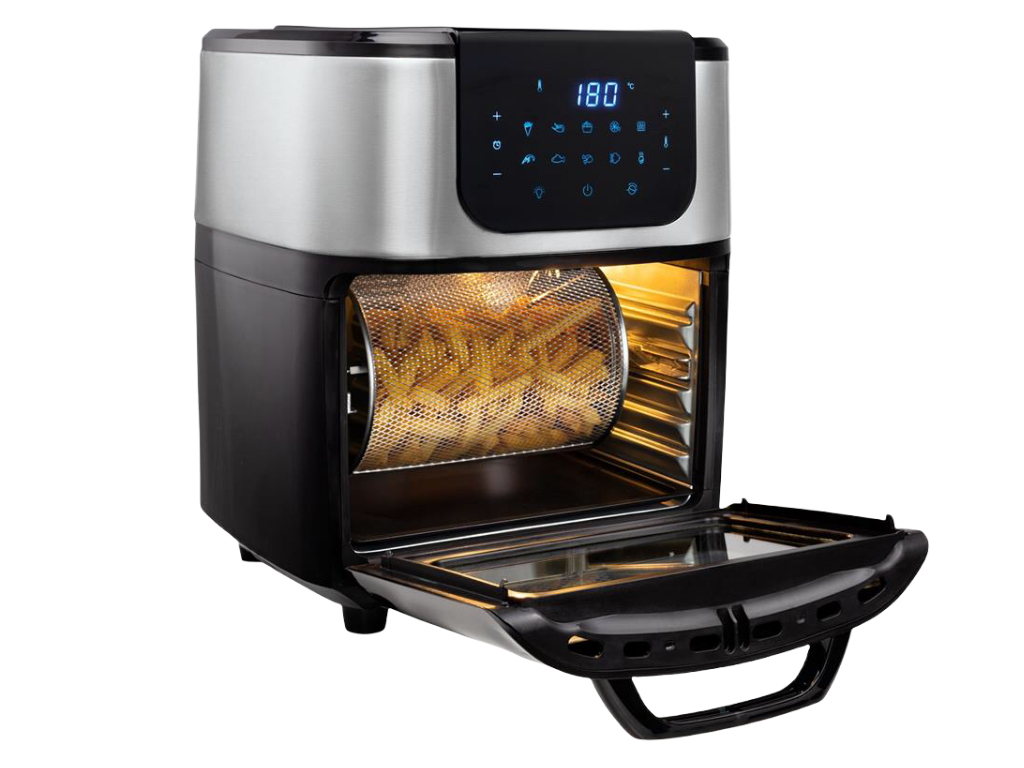 Trust us, whatever you're cooking, the air fryer is the kitchen companion you never knew you needed, and if you're a fan of juicy, golden chicken, then Princess 182065 Aerofryer and Dehydrator should definitely be on your shopping list. Our attention straightly drives to the large front-facing window that lets you see the tasty action within. Unlike other occasional air fryers, the 182065 series comes with a dehydrator function, which is highly usable to make anything from tasty – not to mention healthier – fruit snacks to beef jerky and more.
Panasonic SD-R2530 Automatic Bread Maker
Whether you've become an expert at baking lockdown banana bread or take solace in a comforting crusty loaf from your local bakery, a bread maker is a handy addition to your kitchen counter, and Panasonic SD-R2530 Bread Maker is never an exception. This machine contains up to 30 settings to choose from that let you make brioche, pizza dough, compotes, jams and even specialist gluten-free breads. It comes in handy with dual-temperature sensors that gauge both the room and internal temperature of the bread maker to adjust and control the timings, resulting to a perfection heat for a flavoursome loaf.