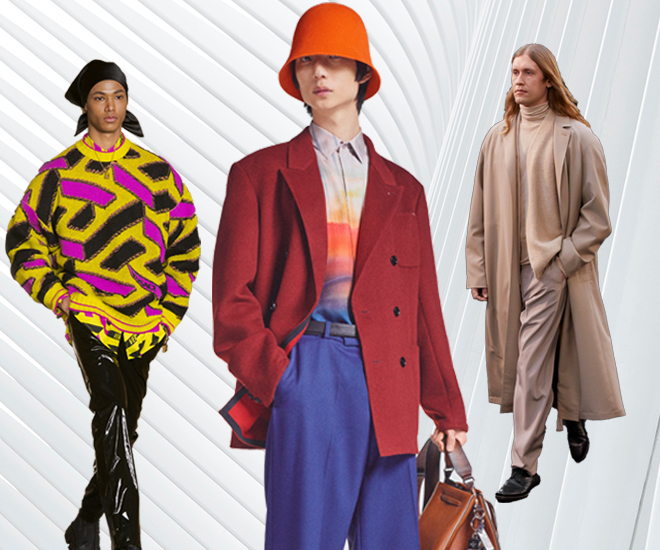 The last year has been one of reflection. For the Autumn/Winter 2021 season, there are lingering notes of indoor life with cosy knitwear and robe coats trend. There is also an acknowledgment that we're at the precipice of the world reopening with a spectrum of optimistic dressing. Here, 10 key trends that define the fashion landscape across the four fashion cities.
Colour Clash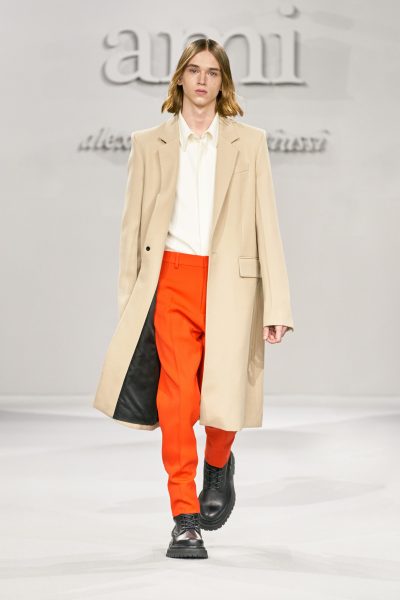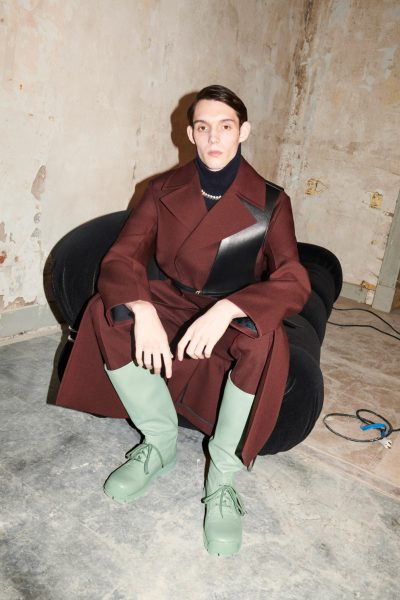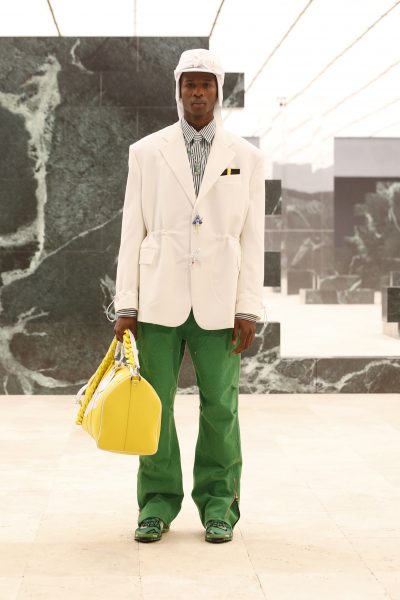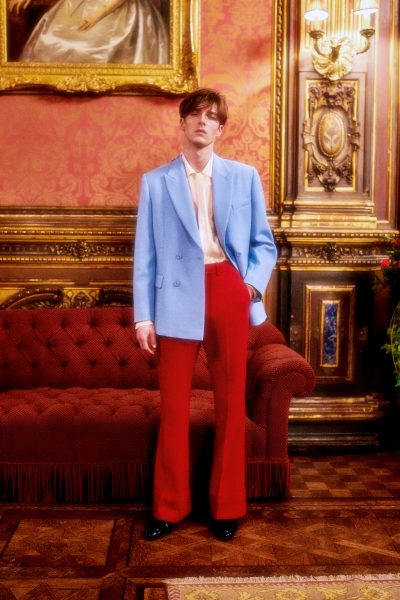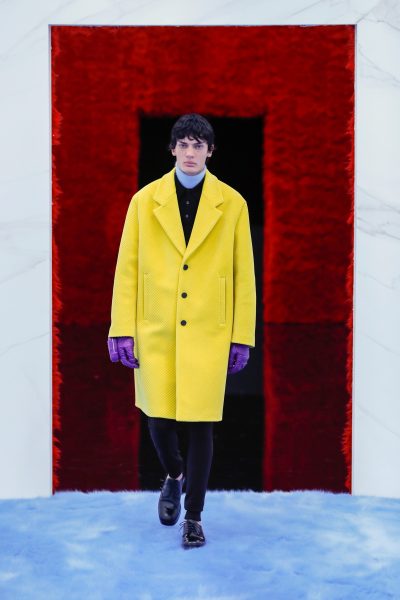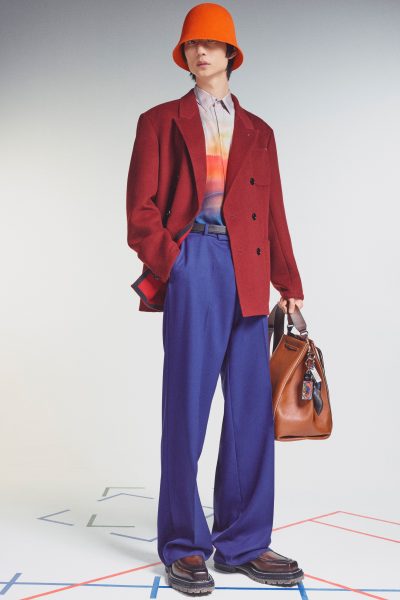 Colour blocking for autumn? Now, that's groundbreaking. This season saw a change up in the colour department where designers ditched subtlety in favour of something vibrant by putting clashing colour in their collection. It was chilli red-meet-turquoise at Raf Simon, buttercup yellow and purple at Prada, baby blue and hot red at Casablanca – complementary and secondary hues of the colour wheel all mixed up and inverted that look good in both apparel and accessory forms. It will make you turn your head twice.
Statement Knitwear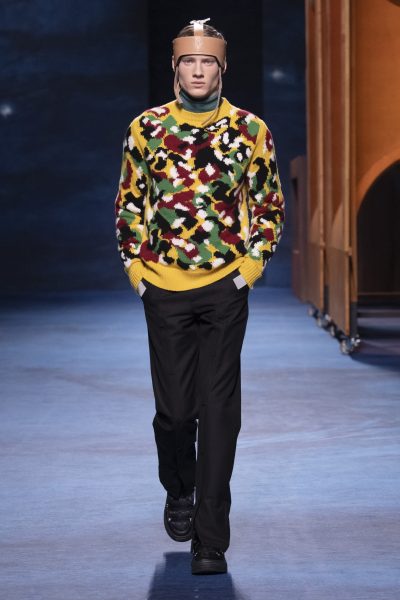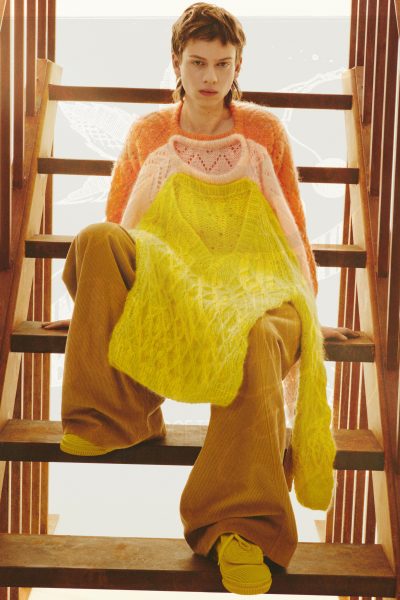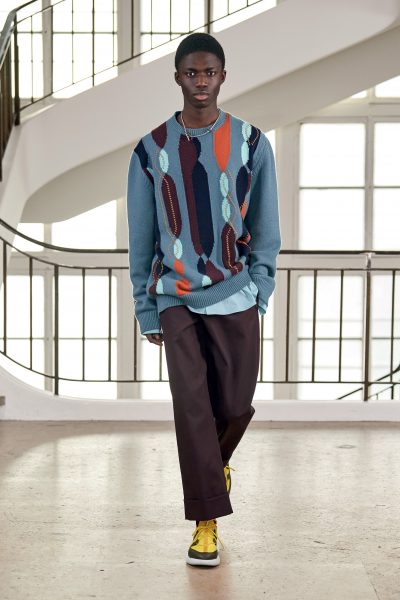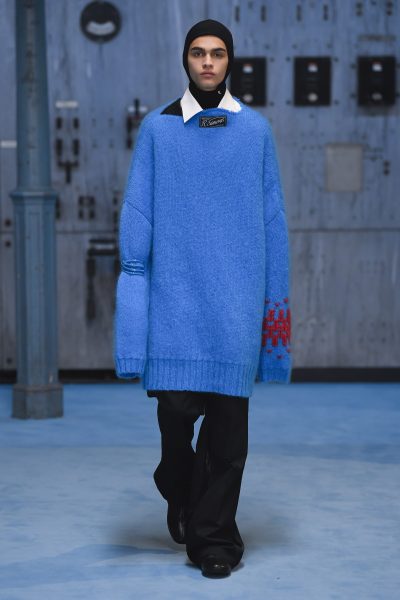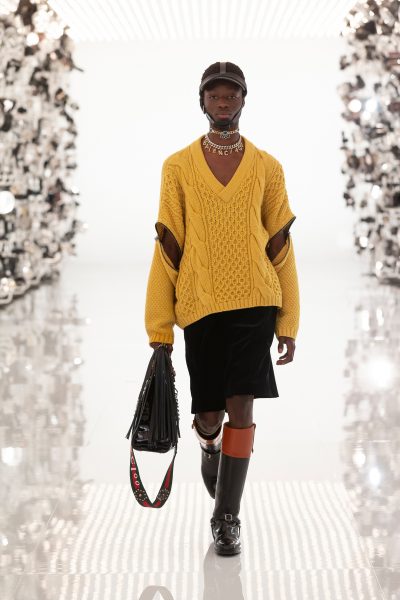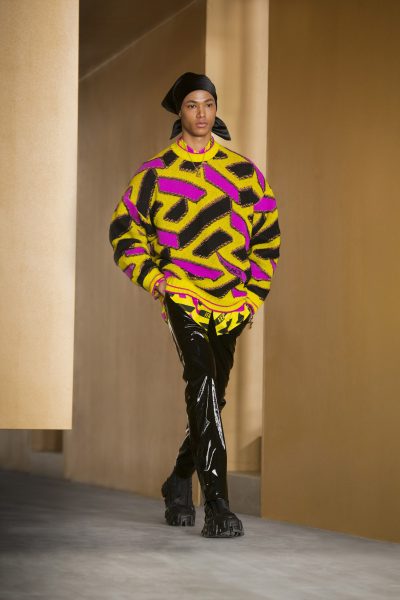 There's a newfound appreciation for knits as we dress for comfort more often than before. It's the one item that's visible in a virtual meeting. Sweater dressing is ramped up a notch for the new season, inviting multitude of shades, motifs and comfy-soft – fine gauged or mohair textured. At Loewe, triple-layered jumpers were inspired by the artwork of Joe Brainard and Scottish-born painter Peter Doig's work featured heavily at Dior. Isabel Marant, Hermès and Jil Sander all received the comfy-core memo, with roomy knitwear crafted with graphic intarsia and abstract patterns in contrasting colours to make a style statement.
Protective Layers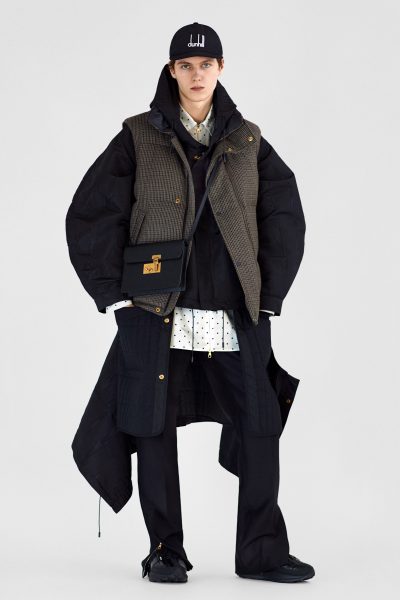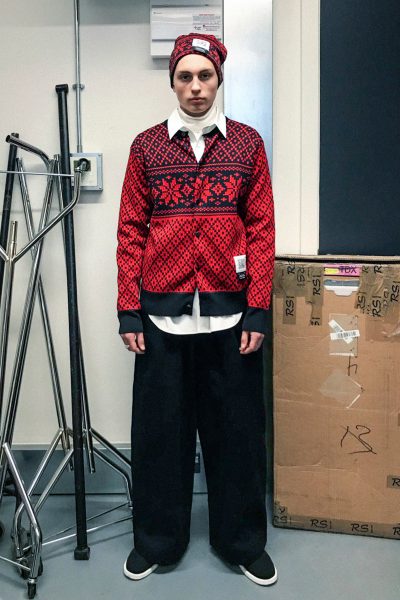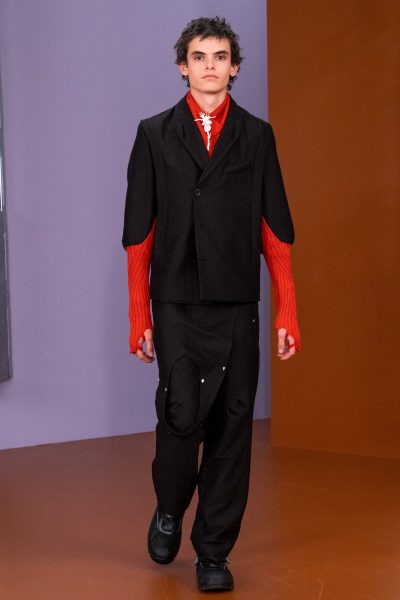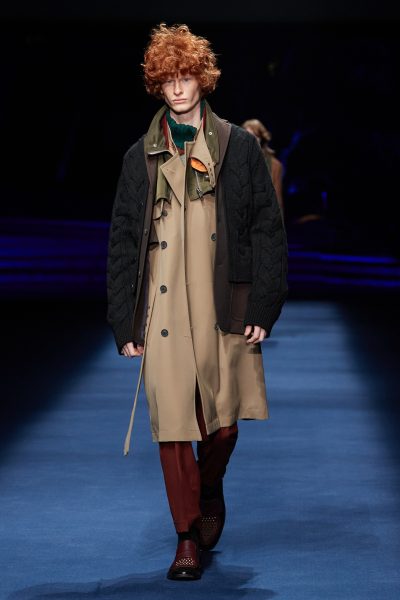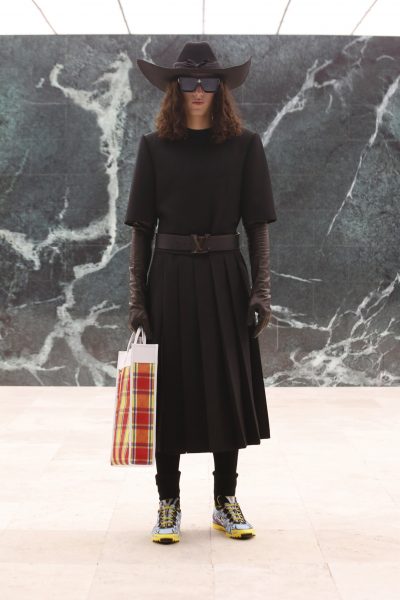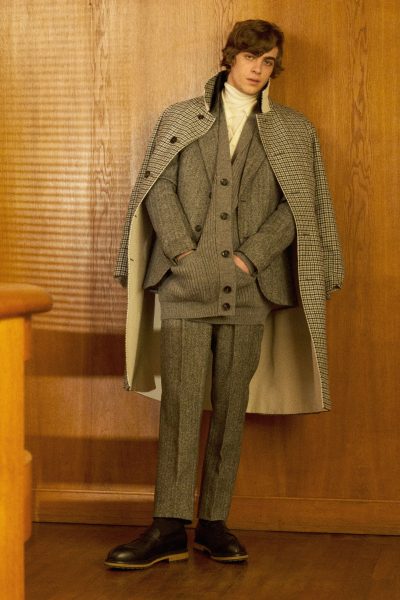 'Tis the season to start layering up. For A/W 2021, designers took the piled-on method up a notch by introducing eccentric layering of all kinds. At Louis Vuitton, the skirt over pants was one of the styling highlights while Fumito Gruyo showed the more layers, the merrier with a turtleneck, an unbuttoned button-down and a cardigan, and Prada made a case for layering over bodysuit. Tod's opted for turtleneck with knits-on-knits on top of overcoats, and at dunhill, shirts were worn beneath cagoules over long puffer jacket and puffer vest. Besides looking good if you get it right, the best part is that you can add or remove layers to ensure maximum comfort.
Back To Beige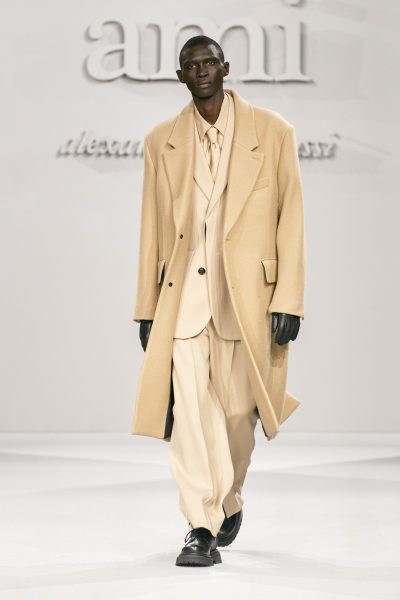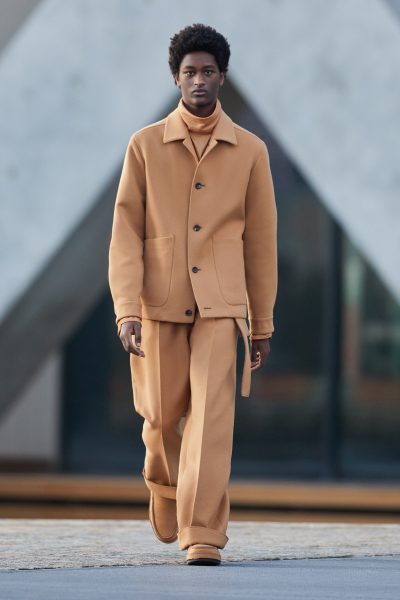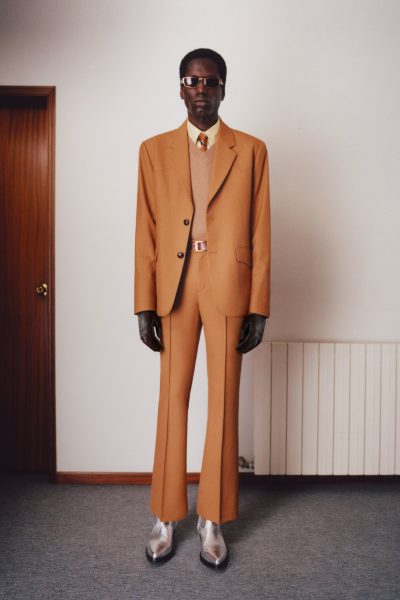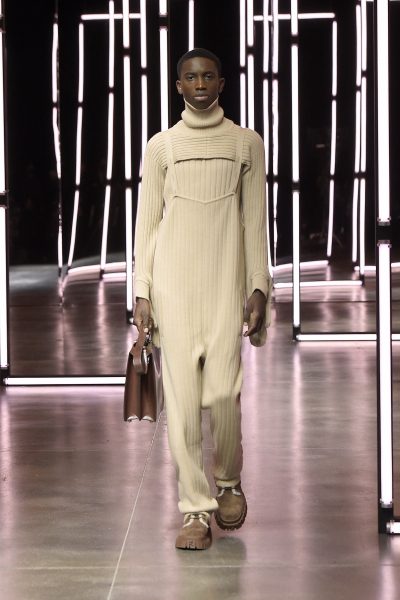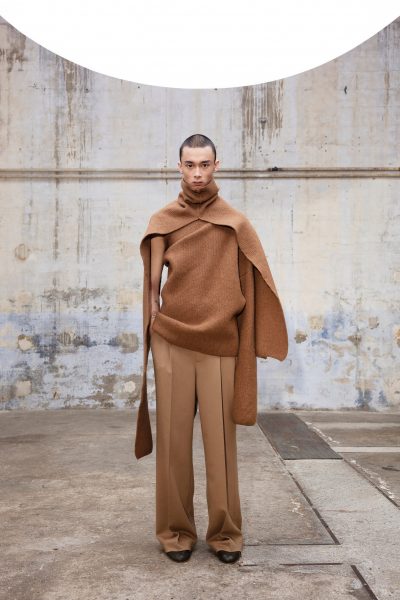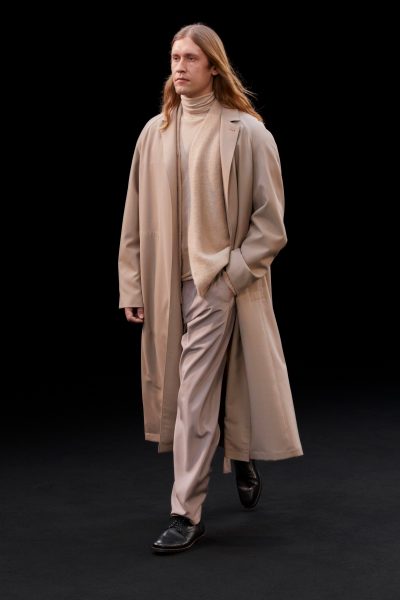 Sure, black and charcoal suiting are fail-safes but there's something incredibly arresting about beige tailoring. After seasons of minimal monochrome and pastel suiting, this shade raises to the status as the new autumn fashion obsession that sets the pulse racing. Lemaire gave us its take on one of the brand's core shades on a linen trench layered over a knitwear look, Ermenegildo Zegna showed us the perfect louche worker suit in caramel hue and Hed Mayner played with proportion and asymmetry with his khaki looks, while Fendi's sandy knitted jumpsuits was perfect for WFH outfits.
One Part Robe, One Part Coat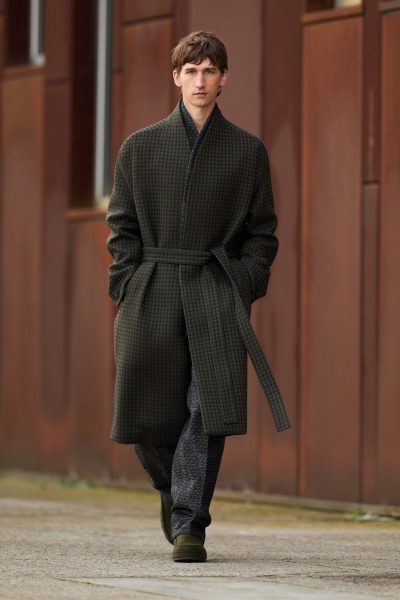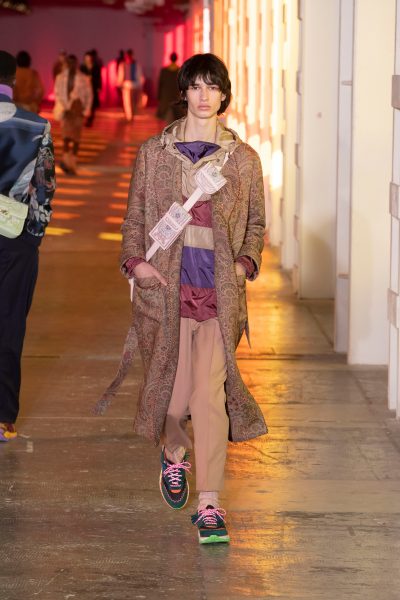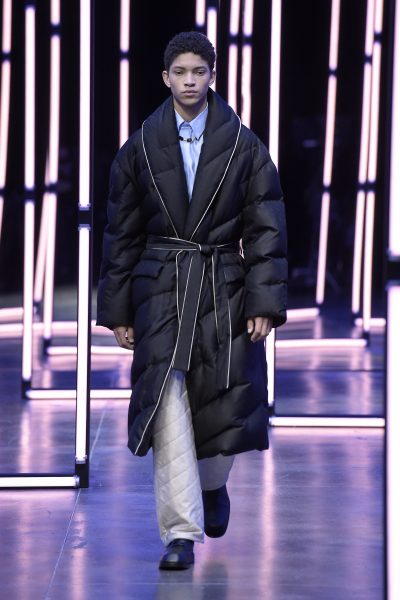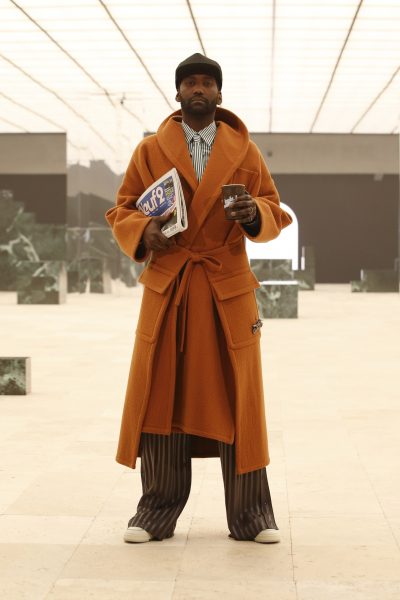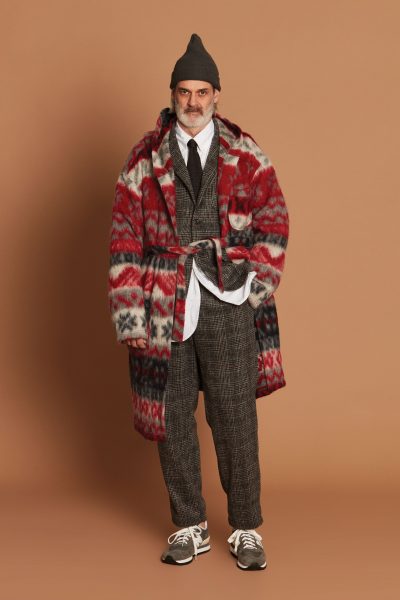 If any lesson was learned from the year 2020, it's that when given the option, people will choose comfort every time. Let them eat cake! Or rather, let them never have to button a button again and outfit them in plush bathrobe. Cozy need not mean lacking polish in the deft hands of Zegna, Fendi and Etro, all of which are offering dressing-down gowns that are endlessly flattering. Sitting at a special intersection between off-duty indoor wear and braving-the-elements outerwear, these fuzzy, robe-inspired coats are as comfortably practical as they are stylish.
Vest Time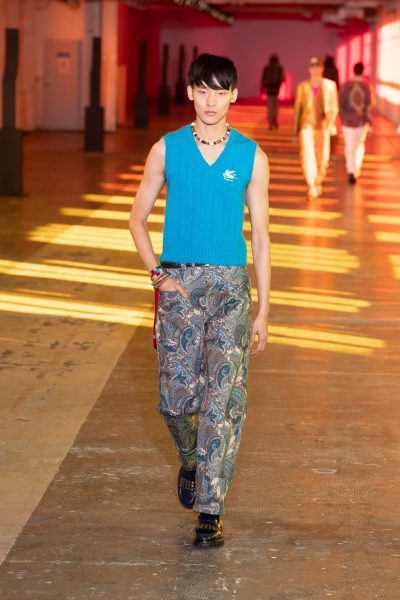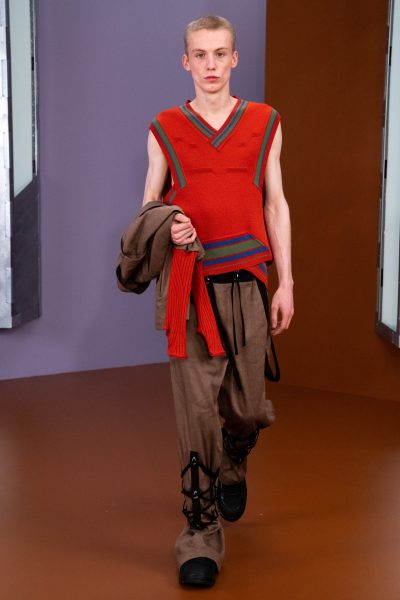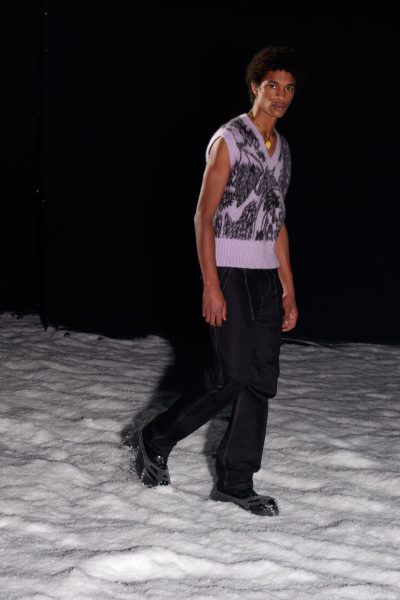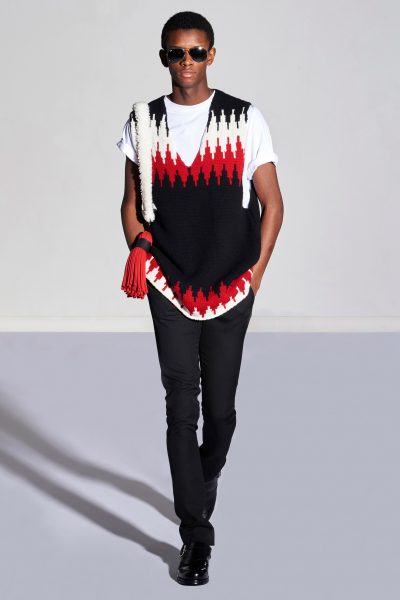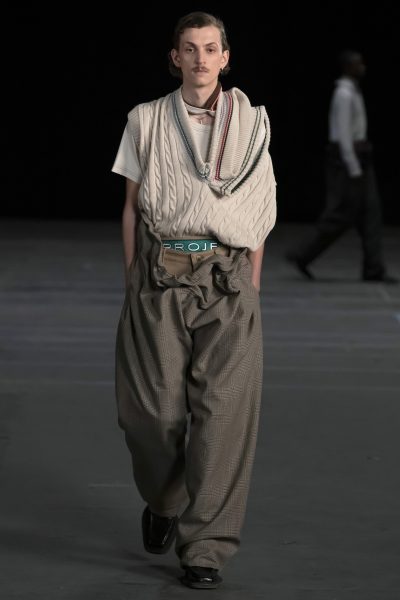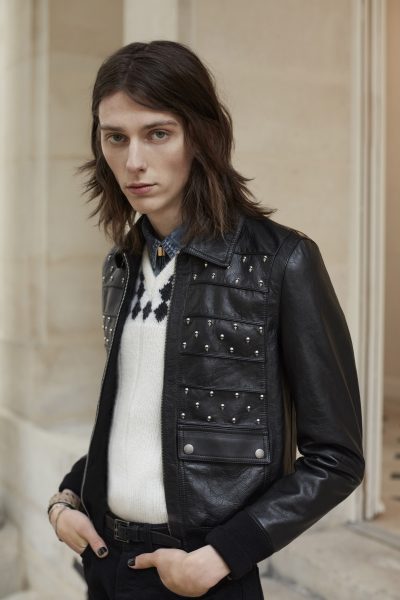 We're calling it – sweater vests are officially back, and better than ever. Designers fall head over heels this preppy piece as they updated it with bold patterns and brash colours. Forget what you thought you knew: the new crop of sweater vest is way cooler than those your grandad used to wear. MSGM, Etro, Fendi and Stefan Cooke relied on bright pieces with vibrant colours, patterns and lines while Y/Project came up with multi-opening vest. If bright colours and prints are too much of a good thing for you, Saint Laurent and S.S. Daley offer more straightforward versions in neutral hues.
Show Some Skin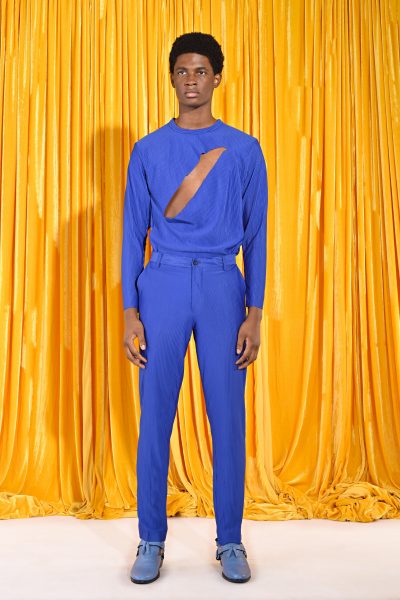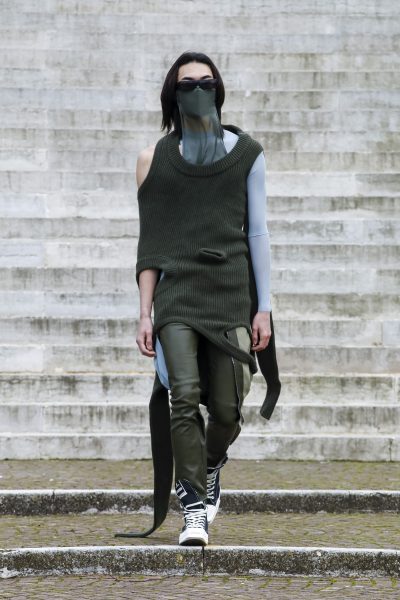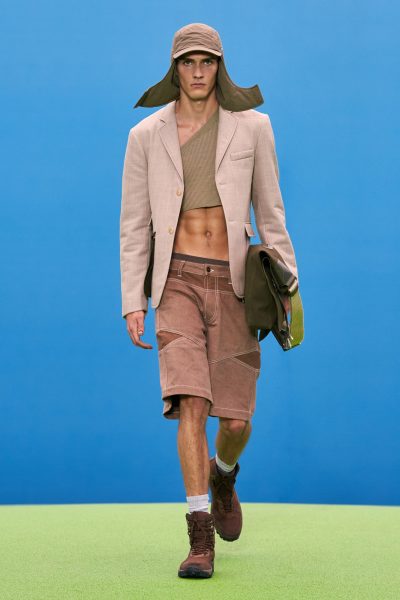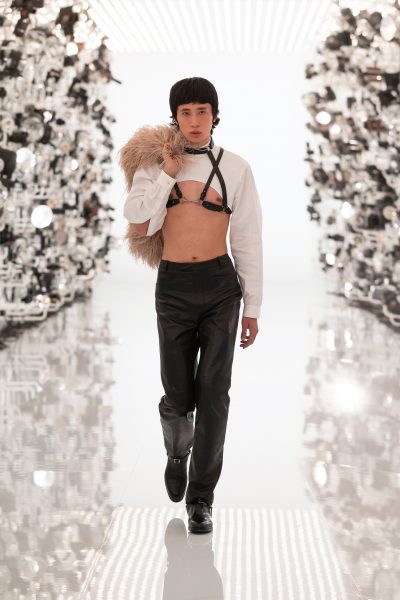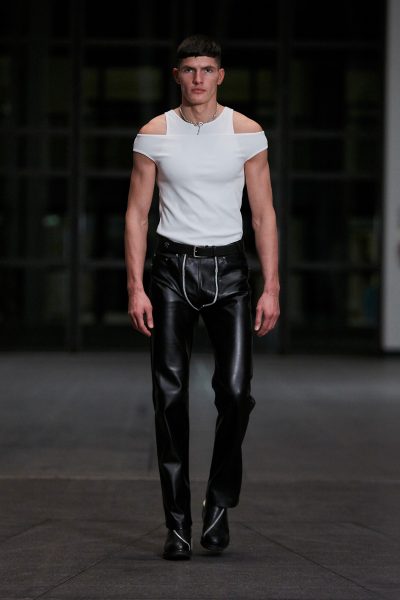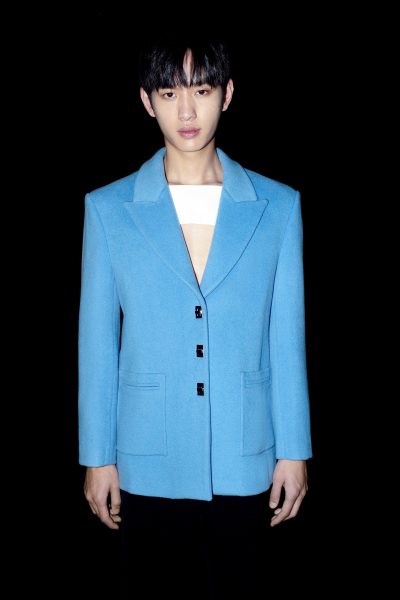 We usually associate cold weather with covering all the way up but this season, designers contemplate with delicate slits and contemporary cut-outs to feel liberated during these tough times. The industry continues to acknowledge what we're going through while keeping hope for a better future with unexpected construction to switch things up. We saw the cut-out done in a super refined way with Tokyo James, Jacquemus and Gucci probably flashed the most flesh while GmbH and Rick Owens embraced cold shoulders. Tip: you have to own the look.
Zero Mental Effort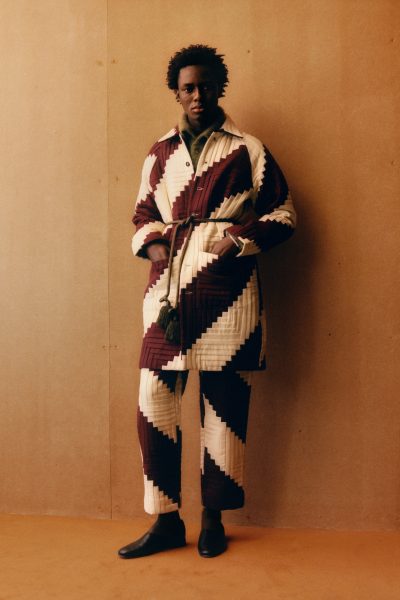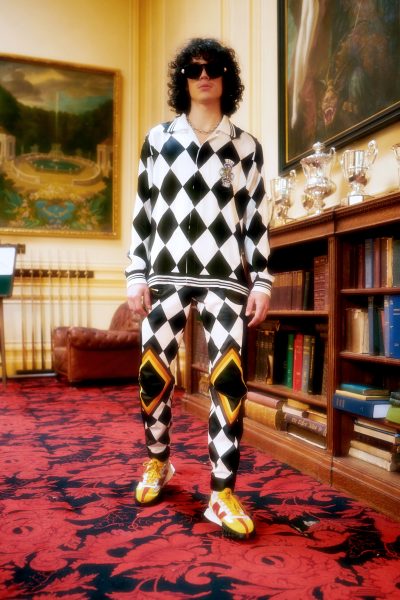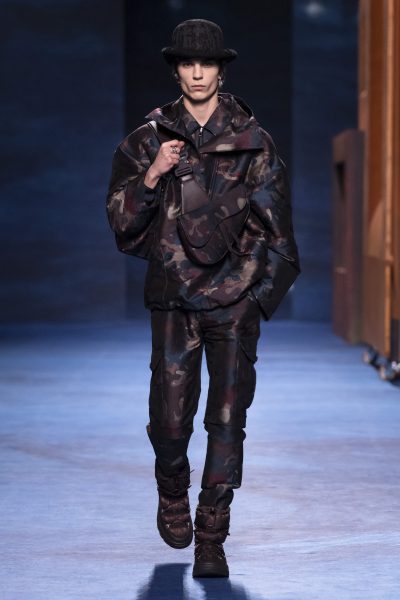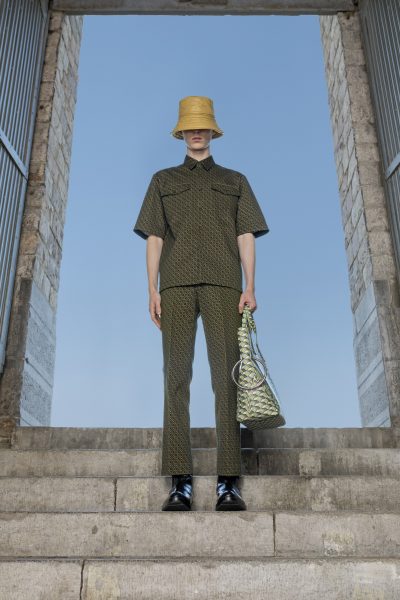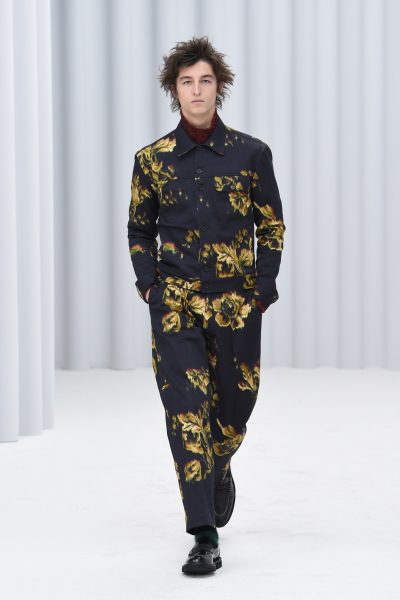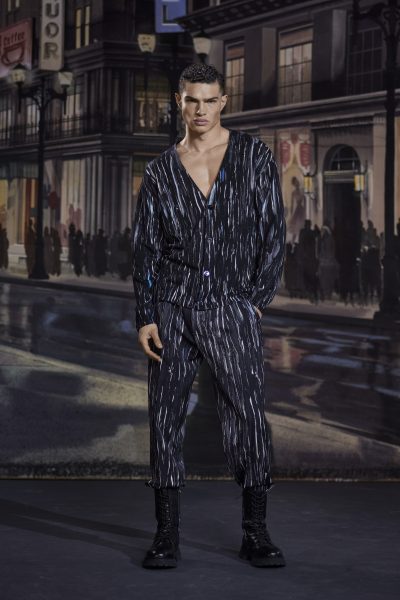 Fashion's fixation on matching sets just got a whole lot more fun this season. With "cozy" and "fuss-free" being keywords when describing fashion in the past year, it's not possible not to love the trend. The ease of having an outfit all put together for you, while having the versatility to wear the separates styled on their own, is a big reason we are happy to see more designers work them into cold-weather collections. Expect new prints, bright colours and relaxed silhouettes to take your WFH fits and winter looks to the next level.
Unprotect Your Legs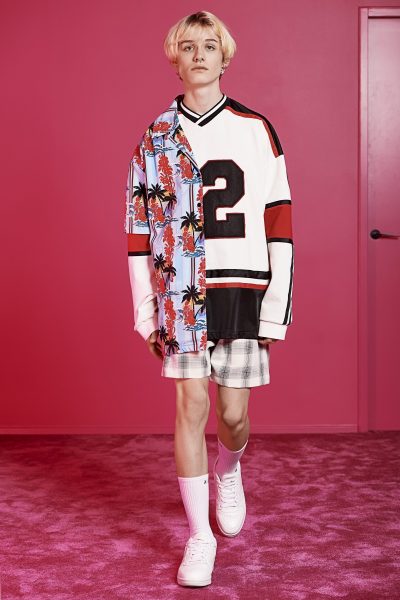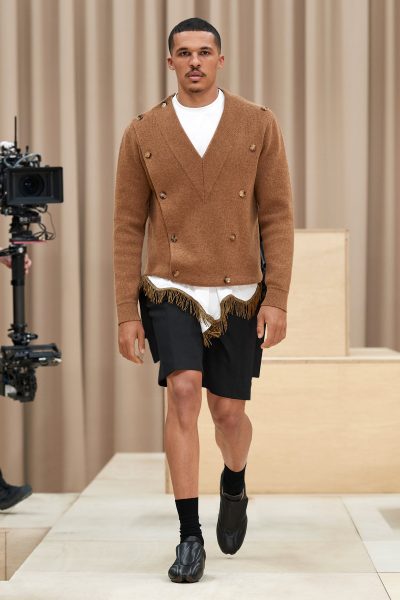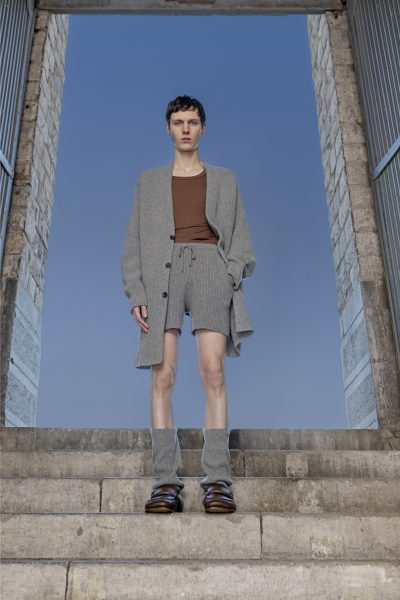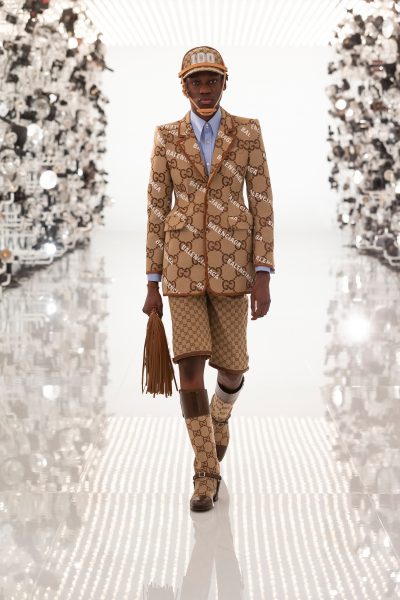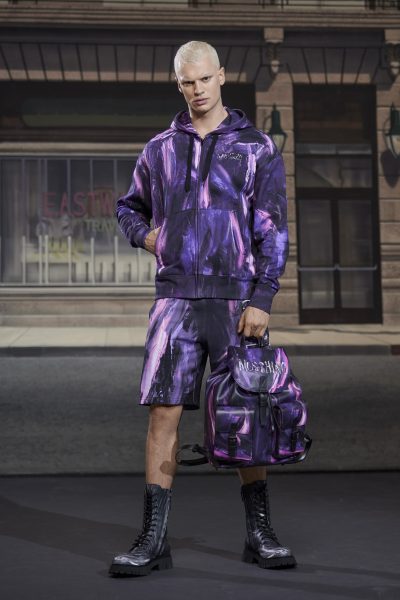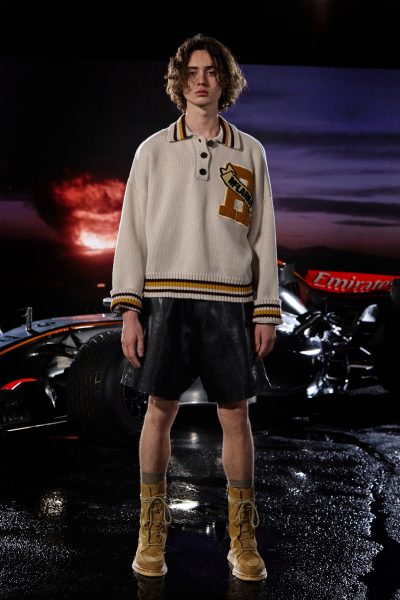 Gone are the days shorts are reserved only for warm weather as designers agree than the cold never bothered us anyway by incorporating this staple piece into their winter line-up. There were Bermudas and jockey shorts at MSGM and Gucci respectively, while Dries Van Noten paired shorts with oversized tailoring and Moschino offered matching set with shorts. If the thought of wearing shorts makes you shivers, pair them with knee-skimming boots or leg warmers as shown at Dries Van Noten.
Cloud Coats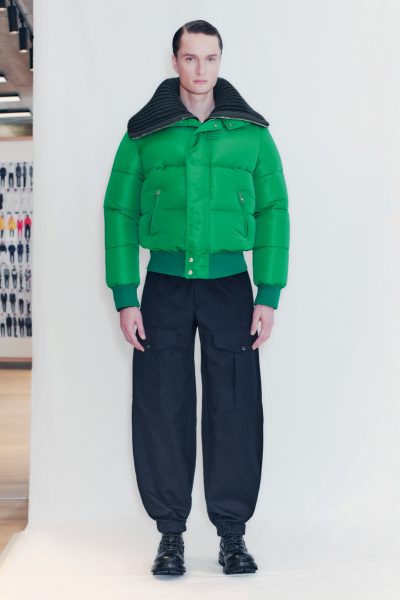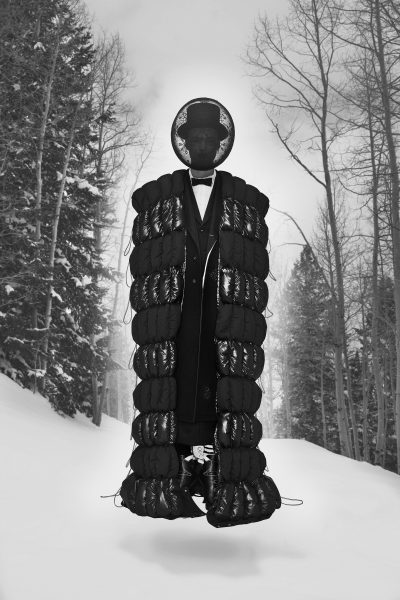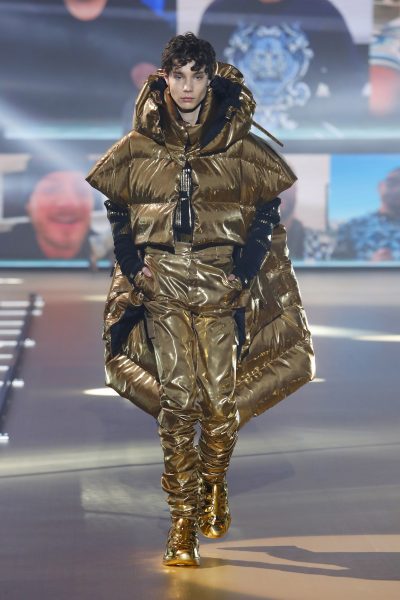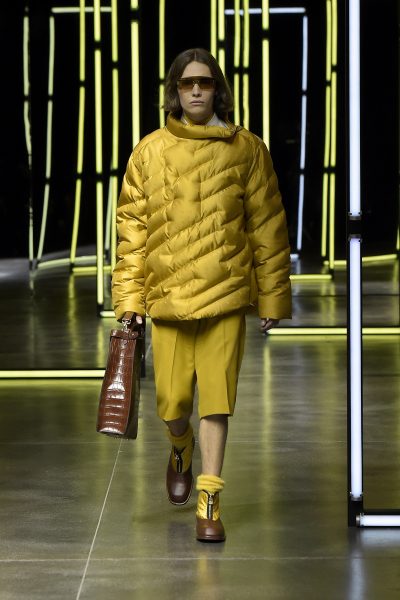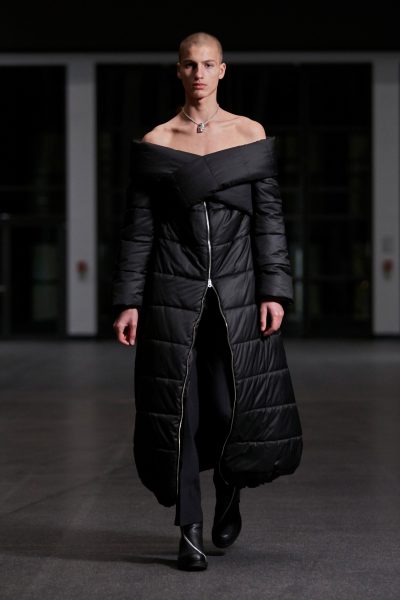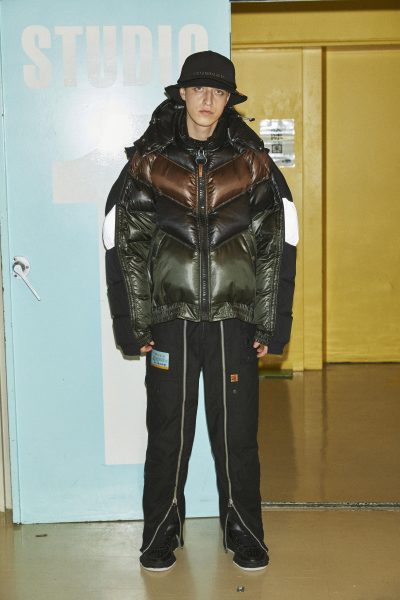 Puffers fans, this is your year. They might seem shapeless and unflattering but this season, they aren't the plain puffers you've been sporting but high fashion pieces to make an entrance. Whether in extra-long versions at Thom Browne or in a dress number at GmbH, designers got creative so you will have your pick and stay toasty all season long. More modern iterations can be found at Michael Kors, Maison Mihara Yasuhiro and Alexander McQueen.
This story first appeared in the September 2021 issue of Men's Folio Malaysia.