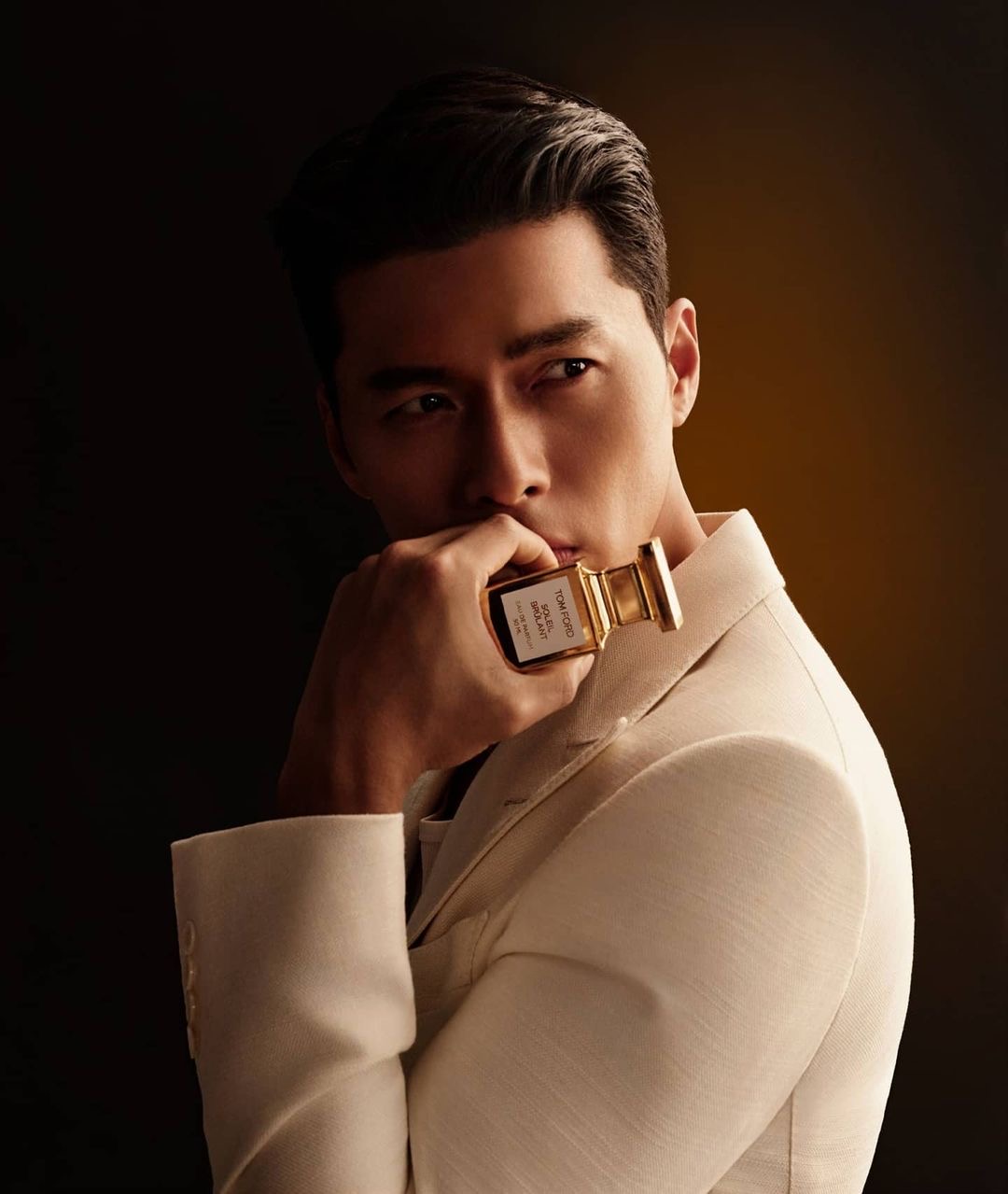 Before we talk about Soleil Brûlant, we have to talk about Hyun Bin being Tom Ford's first ever fragrance attaché. Literally, a big deal as the American House has never done so before. Why? Perhaps it could be said that it simply being a Tom Ford branded line moves it off the shelves, live the sexy 007-Bond life you aspire to with just a swipe of your card. Secondly, the House's ambassador has always been Mr Ford himself in different iterations over the years — bare chested over the course of some or suited up in others.
Hyun Bin however, isn't a stranger to landing his face to advertisements. In fact, he is in the pantheon of Hollywood elites who have done so: strapping on for Omega or making merry with ECOVACS ROBOTICS, the world's leading home service robotics maker (yes, seriously).
The Tom Ford Soleil Brûlant campaign however, is where Hyun Bin perhaps, looks his finest. The groomed hair, pressed white suit and a chrome bottle held suavely in his hands, the latter, almost reflecting the genesis of the perfume itself.
View this post on Instagram
Soleil Brûlant opens with an amber note with a noticeable citrus and floral accord before drying to a slightly smoke frame, paying homage to the "soleil" in its name that evokes a late summer scenario. Warm, rich and sensual (sort of private island-like like the ad campaigns suggest), it's made for day and night. For women and men. To seduce and to repel, a statement juice in a 50ml bottle.
Hyun Bin remarked, "As a long-time fan of the designer, I'm honored to be working with Tom Ford Beauty. I'm looking forward to my journey together with the brand as a Fragrance Attaché."
This story first appeared on Men's Folio.