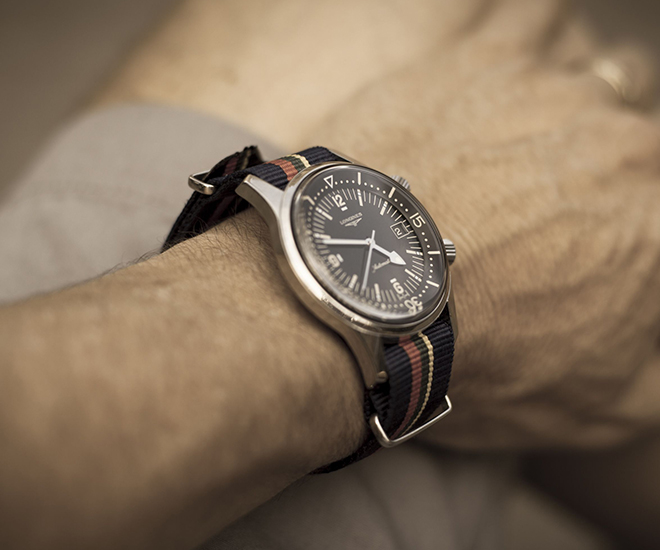 Nato straps are the undisputed kings of casual when compared against steel bracelets, leather or rubber straps thanks to their availability, versatility, comfort and fun it offers. Made in a myriad of colours and patterns, the combinations are endless ranging from a decidedly serious all-black Nato to whimsical colour options. As mentioned earlier, a Nato strap dresses down watches and makes it an intriguing option when paired with professional tool watches or even dress watches.
If you are on the fence about Nato straps, channel your inner Jeff Goldblum with a printed camp-collar shirt paired with a Nato strap on your favourite watch, and see if it is right up your alley — that is the fun of watches after all. We would like to point out that while three out of the four watches shown here are already fitted with Nato straps by their respective manufactures, not many brands offer Nato straps as stock options and are commonly purchased separately. Another note is the all dive watch curation is purely coincidental as well.
Longines Legend Diver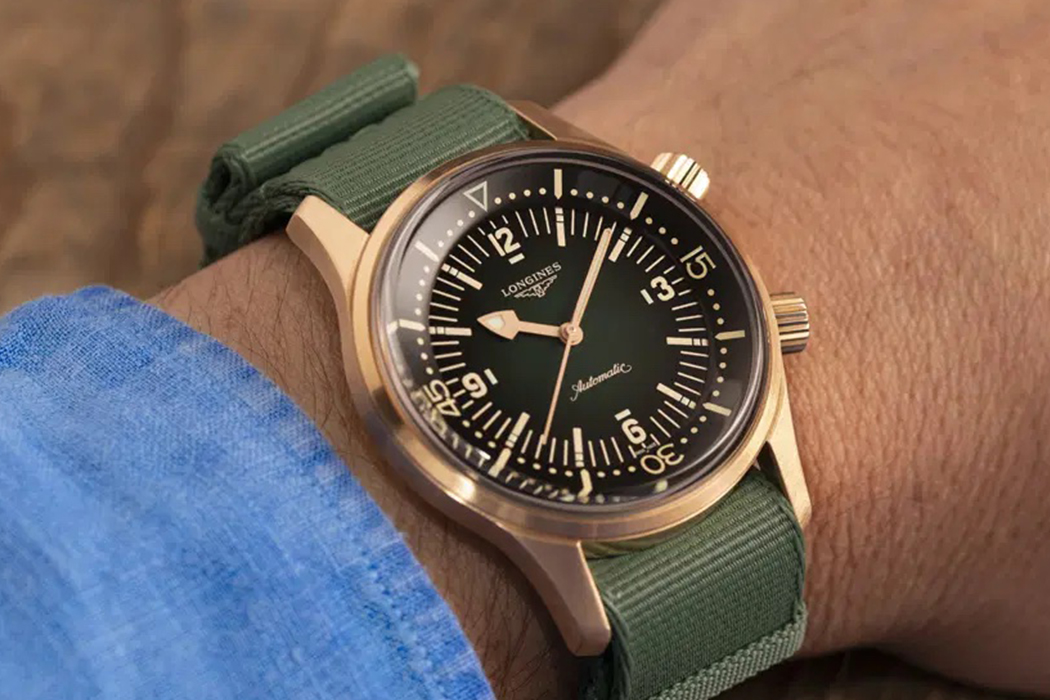 The emblematic Legend Diver from the Longines Heritage collection makes a comeback this year as it is clad in bronze. Regarded as a living material, bronze takes on a patina over time, giving it a character and look unique to itself and its owner. The warm tones of the marine alloy are paired with a green lacquered dial, giving one of Longines's most iconic dive watches a renewed look.
Longines has graciously offered two strap options for the Legend Diver — a Nato strap and a brown leather strap. While the tonal brown leather strap is a fantastic option, the Nato strap throws the Legend Diver off, in a good way. The shade of green matches the dial and gives you the option of jumping straight into the pool without fear of damaging your strap.
Omega Seamaster Aqua Terra Small Seconds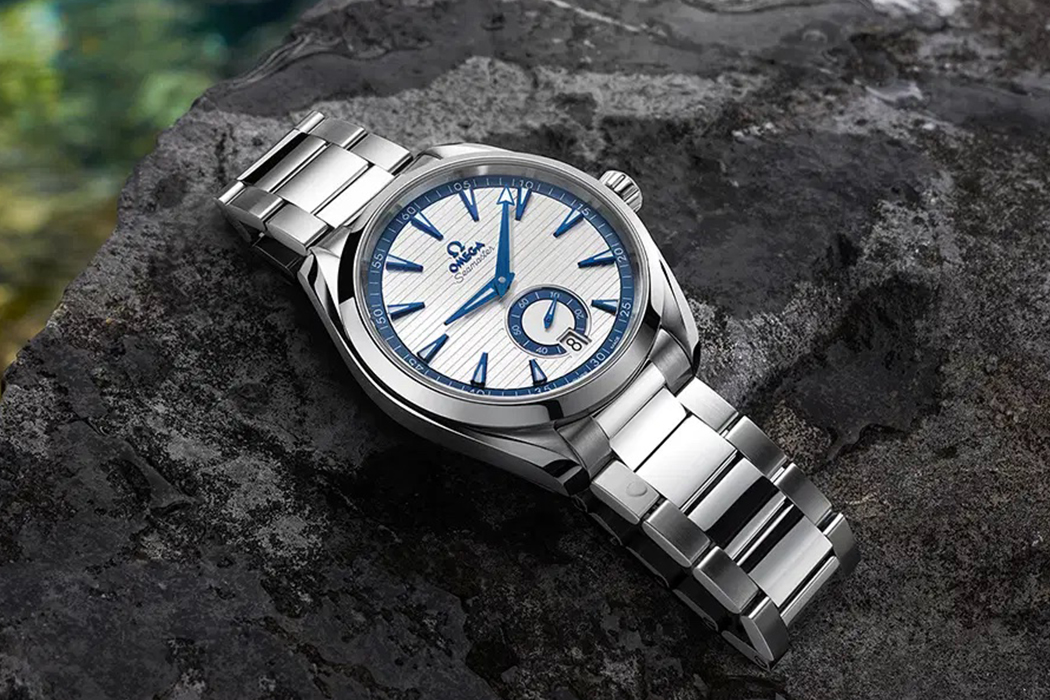 Omega's all-rounder Seamaster Aqua Terra is getting a brand new look this year thanks to the inclusion of a small seconds sub-dial. Built for both land and water, the Aqua Terra's versatility can be credited to its style and construction. The teak dial pattern reminds one of either poolside or yacht decks while the150m water-resistant case is confident enough to handle casual swims.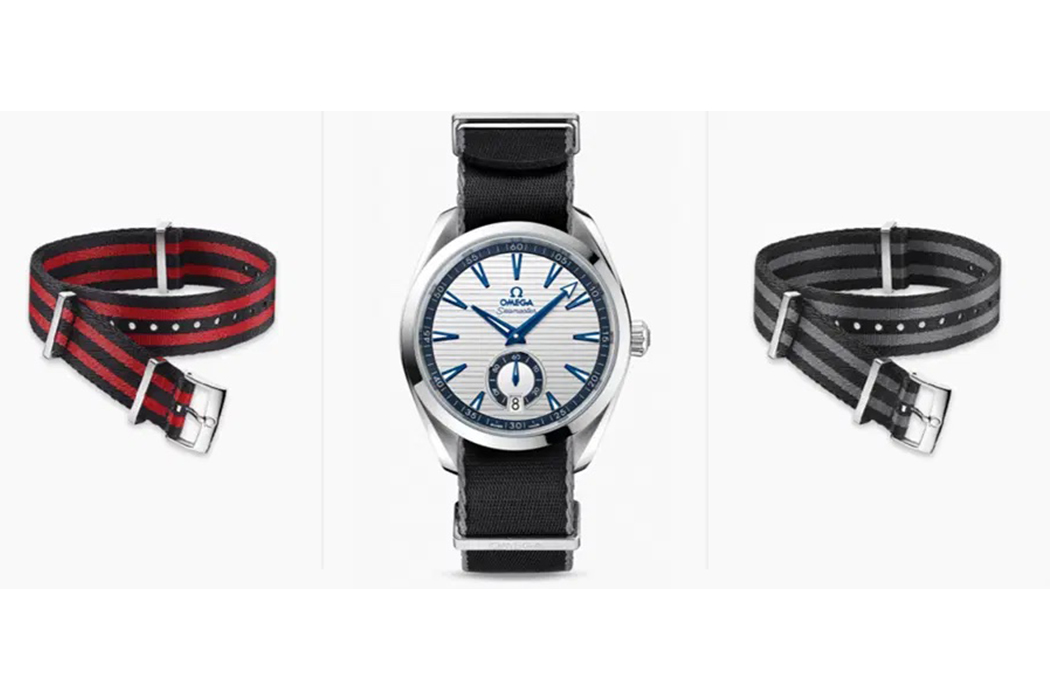 While the Seamaster Aqua Terra Small Seconds is fitted with either a steel bracelet or the classic textured rubber strap, Omega offers 52 (!) different Nato straps for you to mix and match. We picked the black Nato strap with grey borders though the regimental stripes will go equally well.
Oris Carl Brashear Calibre 401 Limited Edition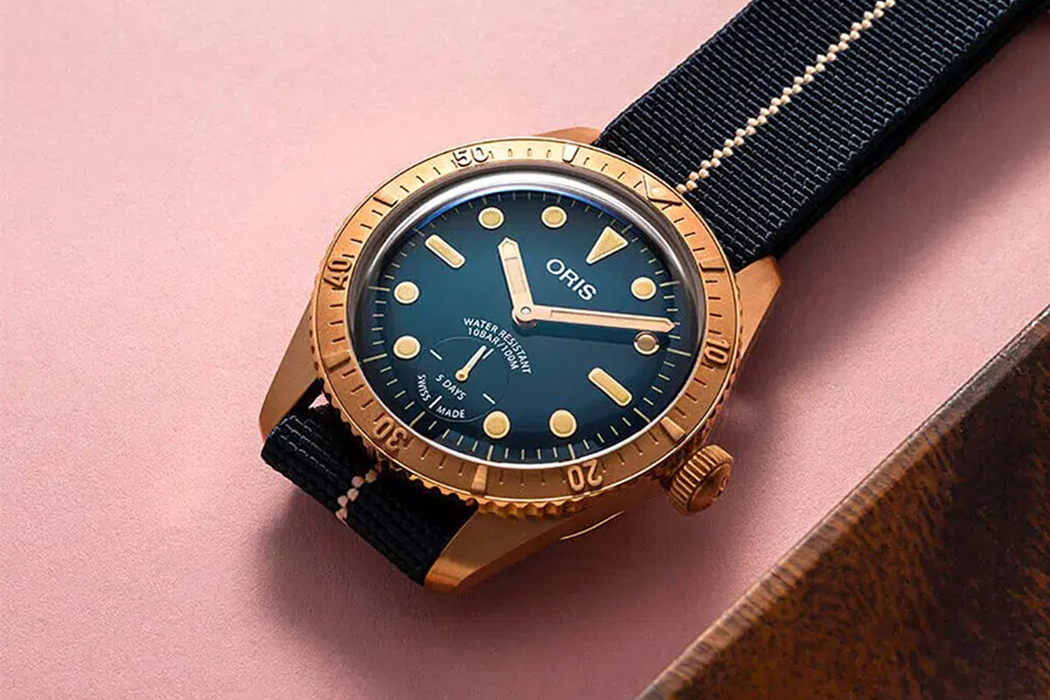 Oris is an interesting brand that fills little gaps in various segments with serious pedigree and style. The Oris Divers especially have stood out over the past five years as the revitalisation of the collection earned it a cult following in various forums. Neo-vintage dive watches with interesting concepts and styles made it stand out with the masterful use of colours, notably with the trio of cotton candy coloured dials launched this year (go Google it). The Carl Brashear Calibre 401 Limited Edition is our watch of choice, fitted with a brand new antimagnetic and five-day power reserve calibre and made in partnership with the Carl Brashear Foundation.
While it is not fitted on a true Nato strap, the strap's hybrid construction with bronze hardware passes our inspection with colours that match the dial and bronze case. Only 2,000 examples of the Carl Brashear Calibre 401 Limited Edition are made.
Certina DS PH200M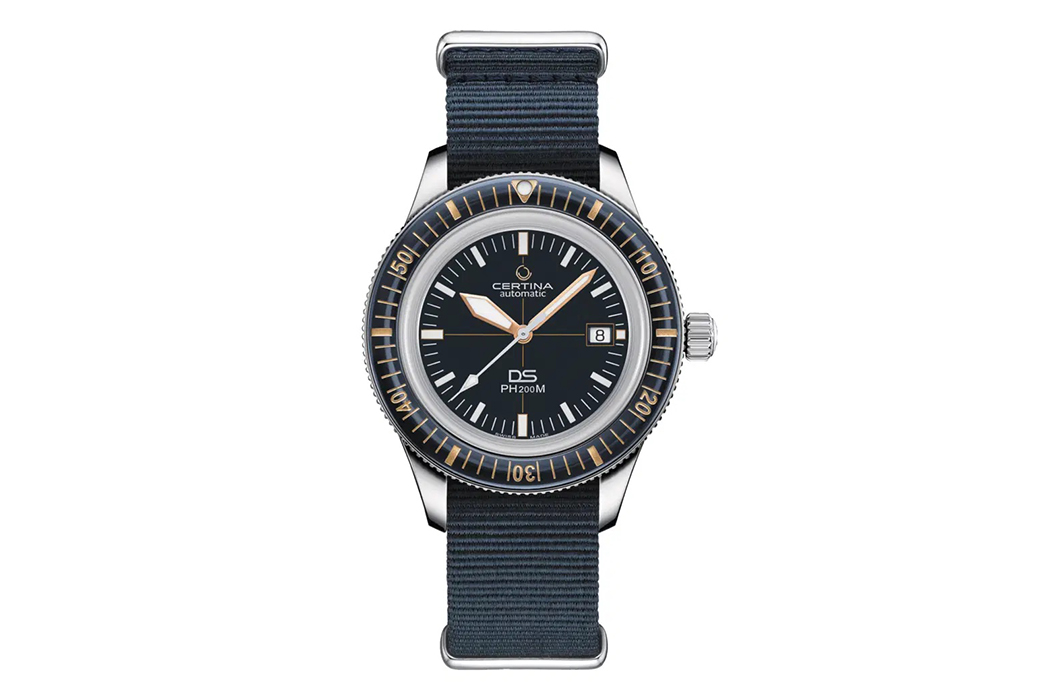 Certina — the lesser-known brand of the Swatch Group — might be back on watch aficionado radars with the Certina DS PH200M. The re-edition is an interpretation of Certina's beloved 1960s rugged dive watch and is designed for dive watch nerds. A rounded glossy ceramic bezel and lacquered dial are modern foils to the large sword hands made in the vein of vintage-esque mil-spec (military-specifications) dive watches. It is the classic example of making a serious tool watch casual with the humble Nato strap. Apart from the Nato strap option seen here, the DS PH200M is available in other strap materials.
This story first appeared on Men's Folio.