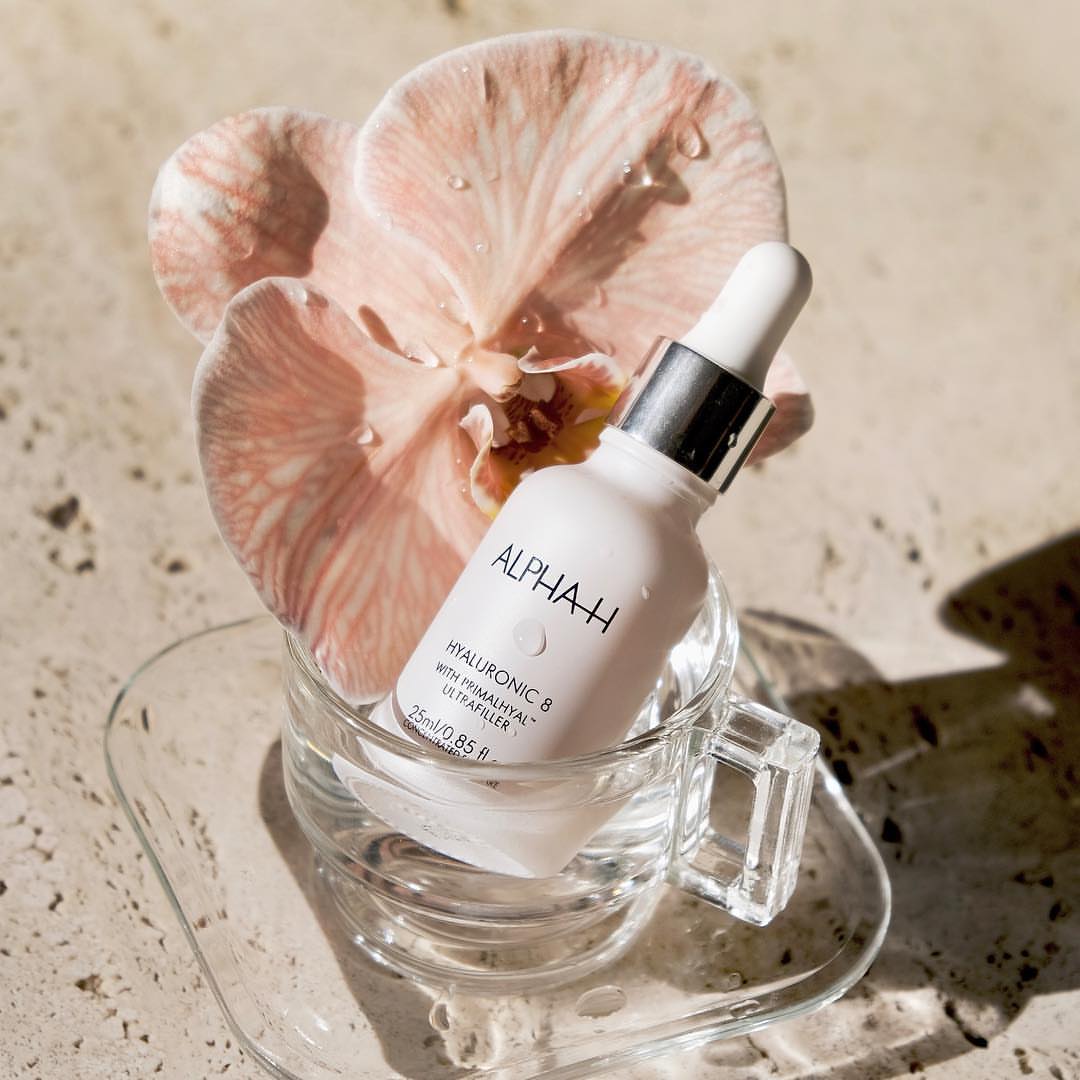 Chances are you have heard about signs of skin ageing is due to the decline of our collagen production. But do you also know that the loss of hyaluronic acid, which leads to deprivation of firmness and appearance of wrinkles, actually contributes to it too?
Targeting problems of ageing, dryness and sensitivity, Alpha-H introduces the Hyaluronic 8 Super Serum. Packed with eight potent ingredients, the serum for all skin types acts as a reservoir to provide sustained supply of moisture to your skin, from the outermost to the deepest layer. Primalhyal Ultrafiller with derma filler-like effect instantly delivers a surge of moisture within the skin while building a curtain wall of antioxidant defences to fight against free radicals.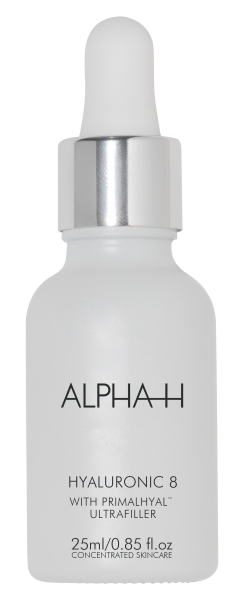 The biotechnological complex Cube3 simultaneously provides hydration to the deeper layers of skin, thanks to Sodium Hyaluronate, whereas the Hydranov boosts the synthesis of natural Hyaluronic acid by 211%. To ensure lasting hydration, the Hyaluronic 8 is added with Patch 20 to deliver moisture up to 48 hours.
Last but not least, the serum is enhanced with two trademark ingredients Lumicease and Pollushield, as well as aloe vera and cureberry to shield the skin from the invasion of modern skin aggressors such as blue light, pollution and radiationthat will damage the skin's natural barrier function.
Discover more about the Alpha-H Hyaluronic 8 Super Serum here.