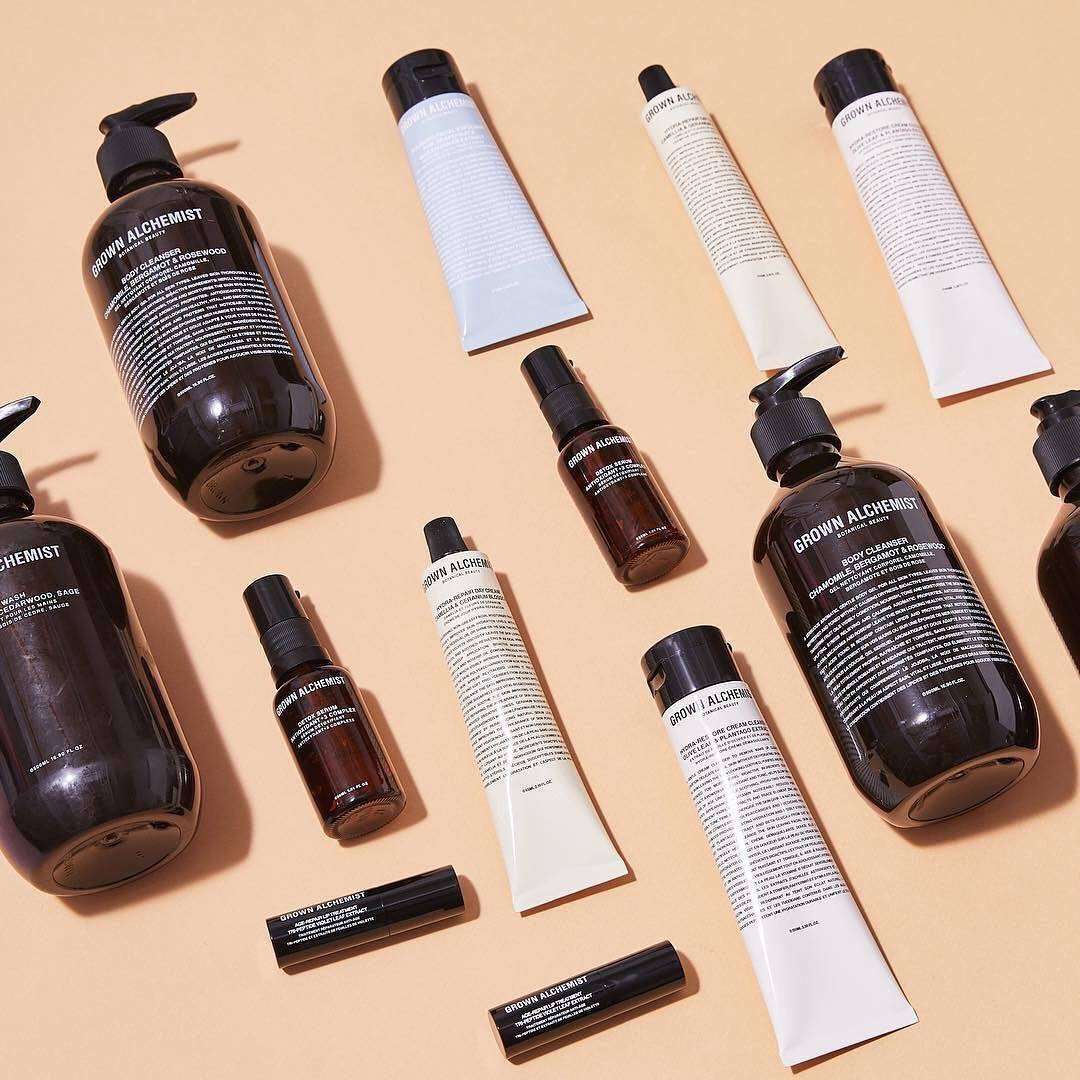 When the global stock market collapsed in 2008, economists the world over were proven wrong regarding a concept that had been sung for decades — the beauty industry was not recession-resistant — and it was to the tune of US$8.38 billion. However, the downturn became an uptick for Australian brand Grown Alchemist with their emphasis on its brand philosophy.
The premise was simple — natural ingredients in skincare should not just be limited to an audience consisting of hippies or the health-conscious because it is the sure standard for good skin and its biocompatibility with the body.
"Although it's now widely talked about, we were an early pioneer of taking a holistic approach to skincare. It was based on the idea that the skin is a complex, fascinating, living organ and plays a vital role in our health and wellbeing," says its current CEO, Anna Teal. She adds that the brand was the first to pioneer several other trends widely adopted today, like IV drip therapy during facial treatments.
View this post on Instagram

More importantly, it should be stressed that Grown Alchemist created a concept of one's skincare routine having to be flexible based on current needs. Gone were the days when a routine was strictly segmented into day and night before being broken down into one's skin type.
"The conditions you're in are likely to change day to day and month to month. We believe in a system with a range of products that can be used together or alone, depending on what your skin needs at that particular time," says Teal — which means we should be treating a routine with a scientist's rigour.
Start with a clean base ("The Skin Renewal Serum is a great all-rounder"), concoct a routine based on how the skin looks and feels, and finally, record the variables like climate, temperature or humidity to identify which situation best suits it.
View this post on Instagram

Crafting said routine need not be complicated. If one needs a perimeter to start with: study what is affecting the skin's health in modern times ("exposome factors like external environmental aggressors such as pollution, UV, climate; but also behavioural factors such as stress, sleep and diet") and couple it with advanced green chemistry (once again, a trend pioneered by the brand). Hence, Grown Alchemist's solution is elegantly simple with four steps for healthier skin.
The first is Cleanse (a given), but the next three — Renew (previously called Detox), Activate and Plus+ — change how we think a routine should function. "Renew is the stage which focuses on barrier care and helps reset the skin's ability to self-defend. We do this by strengthening the moisture barrier and introducing antioxidant activity. Activate targets specific concerns with innovative actives and proven efficacy, delivering everything the skin needs to achieve its best biological potential. Plus+ is the final step to protect skin from the exposome factors like external aggressors."
In short, it does not seek just to rectify damage but is an elegant one-and-done solution to preventing it in the first place.
View this post on Instagram

Teal adds that with two-thirds of the world's population projected to live in urban areas by 2050, there comes a host of problems — such as dirt, pollution and smog, amongst others. Does it mean that one should immediately adopt Grown Alchemist's offerings? The answer is yes if he is looking for products that have a high impact on his face and not the environment (each product is BPA and microplastics-free while being 100% recyclable).