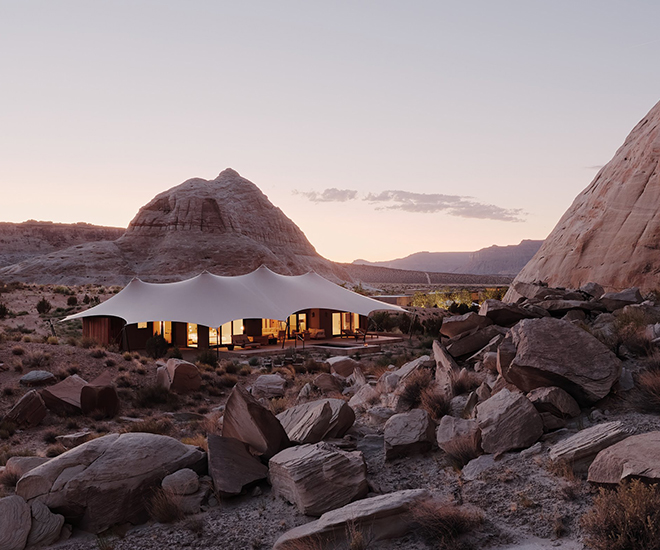 Everyone is eagerly wondering when their next overseas vacation will be. While we wait until it's safe to travel again, Men's Folio has scoured the globe and listed 6 exceptional stays for reboot that worth adding to your bucket list because more than ever, solitude is what travellers are looking forward to get away – properly.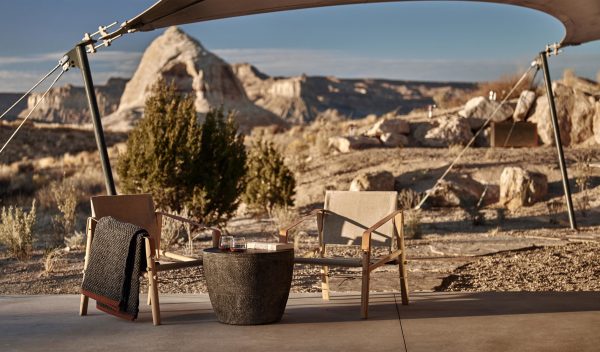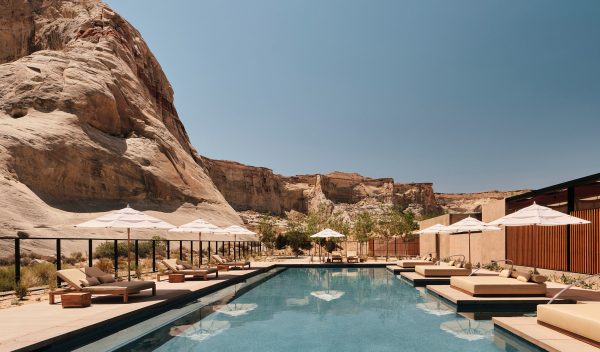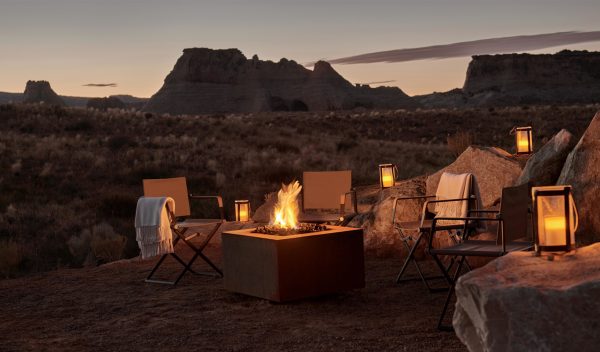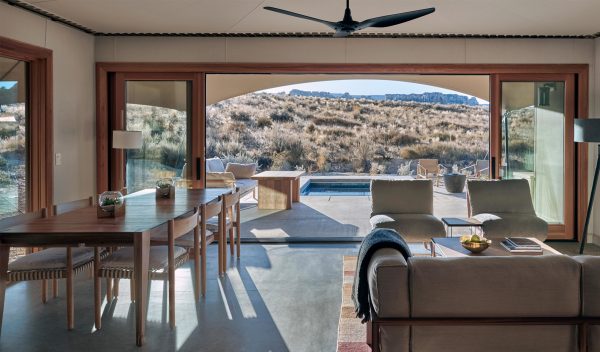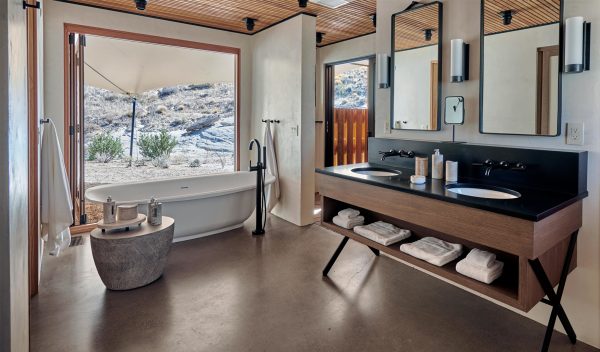 Over the past three decades, high-end resort group Aman has perfected a formula at its 32 hotels across 20 countries – generous rooms, invisible service, and complete privacy – which is exactly what luxury travellers are looking for during these strange times. Its newest endeavour, in remote southern Utah, applies those principles to a new model: a year-round tented camp. Located down the juniper-and-wild-sage-scented road from Aman's iconic Amangiri property and surrounded by 600 acres of high desert in the Colorado Basin, Camp Sarika consists of 10 one- and two-bedroom tented pavilions. Even when both properties reach full capacity (110 guests between them), there will be no shortage of striated slot canyons, 165-million-year- old sandstone formations, or flat-topped mesas to get lost in.
Sarika delivers the glorious sense of seclusion that comes with pitching a tent in the middle of nowhere, plus the nightly bonfires, s'mores, storytelling, and acoustic guitar sessions you might expect with that. But the pavilions, each with a private plunge pool for sunset dips and telescopes for counting Saturn's rings, not to mention the camp's communal spa and restaurant and bar (plus access to all of Amangiri's bells and whistles), make the experience more akin to a stay at an exclusive mini retreat than even the most elevated form of glamping, let alone camping. On-site activities like outdoor meditation, hiking, and rock climbing deep-sync guests with the landscape, and Lake Powell, as well as five national parks (including Bryce, Zion, and Grand Canyon), is an easy day trip. I space and privacy are inded the new luxury, Sarika delivers it in spades — along with plenty of the old-fashioned kind.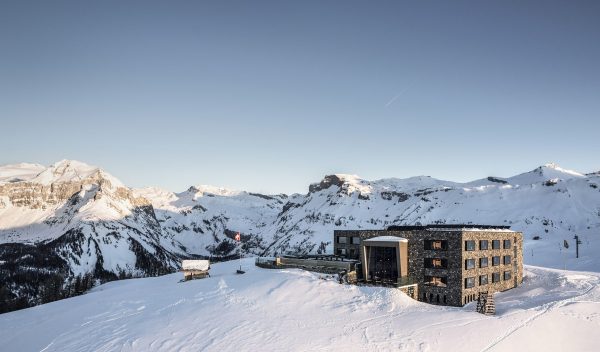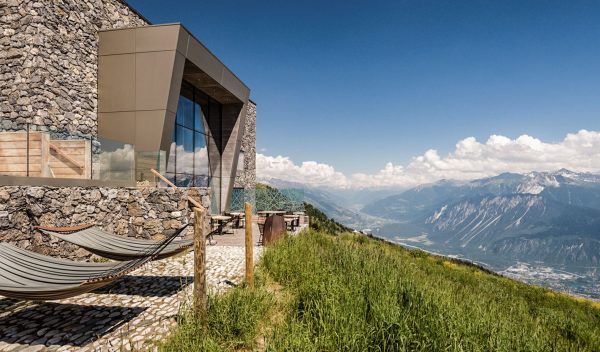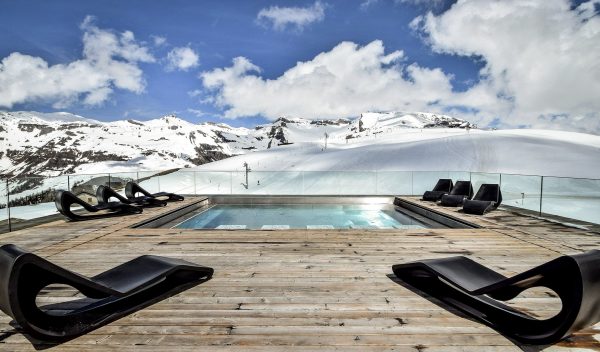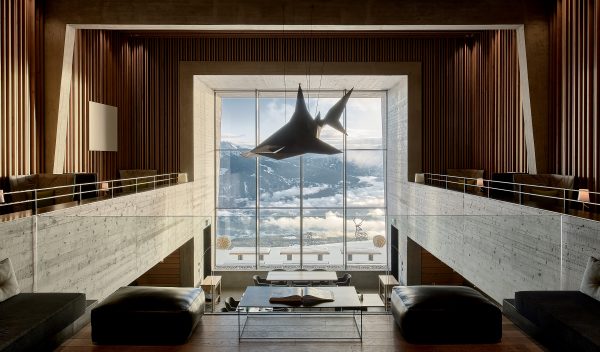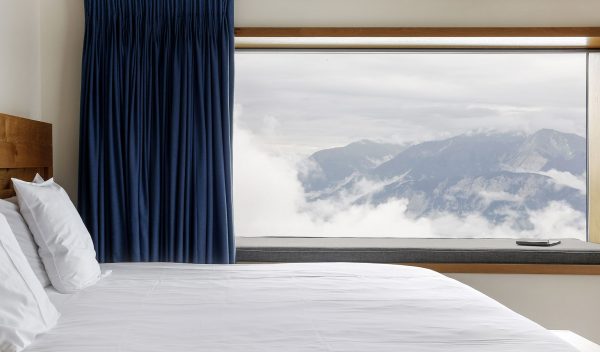 Around 15 years ago, looking out of the window during a meeting about what to do with Crans-Montana's decommissioned gondola station, Swiss-Labanese hotelier Sama Lamaa had the idea to turn it into a cracking hotel. He bought the derelict Sixties block on a spectacular 7,000ft-high mountain crest in the Swiss Alps and then sough feng-shui expertise froma sect of Taoist monks. Whatever they decreed appears to have worked; the soaring industrial building has been reimagined as a beautiful contemporary space. The restaurant was the earliest part to launch, upgrading regular ski-lunch stalwarts such as hot dogs and spaghetti Bolognese to lobster bagels and slow-cooked lamb.
The first of the now 16 bedrooms came a few years later – as Lama explains: "Everything starts with the food; it had to be perfect before we opened the table." The mountains are integral to the design: the concrete walls are bare of paintings, the towering porticos frame 25ft windows that flood the restaurant with a skyline of rocky peaks; solar and photovoltaic panels which provide hot water and electricity; and the bespoke potions in the bathroom, crafted with edelweiss, bottle the smell of the custom-made pine furniture. It's about as ski-in, ski-out as you can get in winter, and in summer, four-wheel-drives bump up the empty pistes delivering digital detoxers, climbers, romantics and foodies for hiking and yoga weekends. Just getting to the front door is an experience.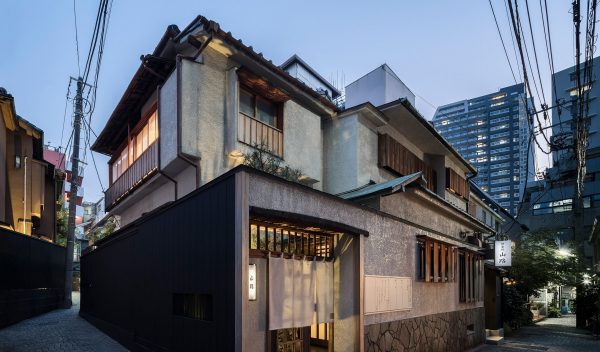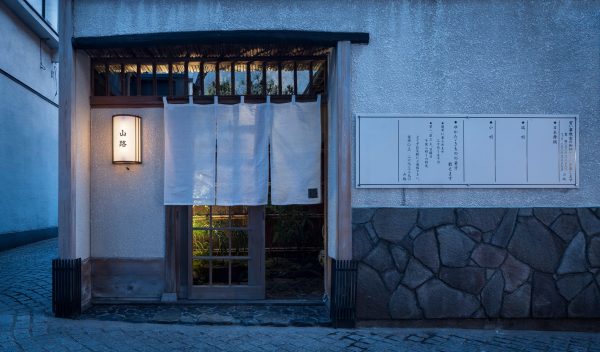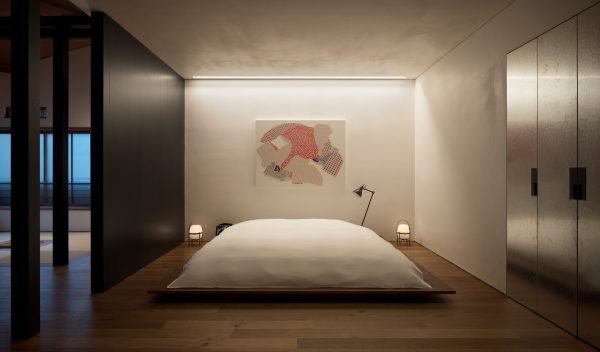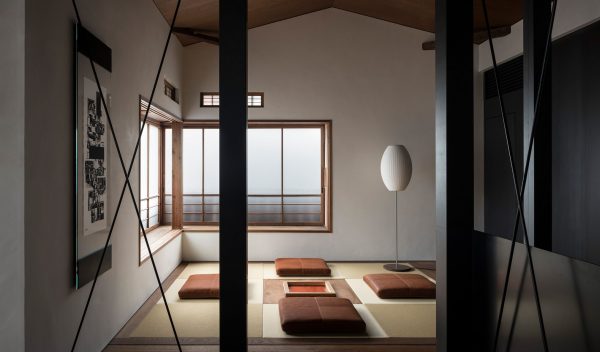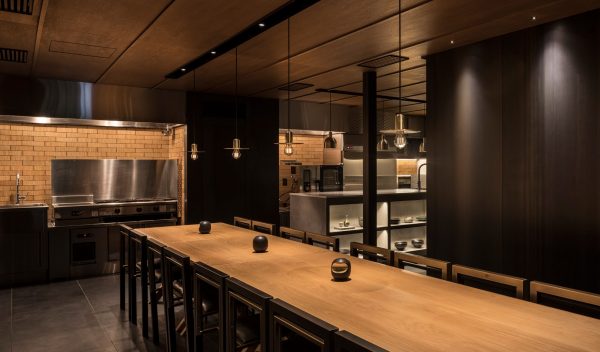 Trunk(House) isn't the easiest place to find – but that's as it should be. This discreet Design Hotels gem is secreted in cobbled 'Hide and Seek Alley' in Kagurazaka, a historic district of Shinjuku and one of the few places where elusive Tokyo geisha still flit in and out of traditional high-class restaurants known as ryotei. Trunk(House) itself has a deep connection with this vanishing world: not only is it located in a 70-year- old townhouse where geisha once trained (their old class schedule is still mounted on an original wall), but it is also now an address so exclusive that Kagurazaka geisha will accept a request to attend to sing, dance and play music for guests. Their performances are rare and are unusually intimate – because Trunk(House) is a highly private, exclusive-use property, which accommodates a maximum of just four guests. Immaculately restored and renovated, Trunk(House) was created by the people behind 15-bedroom Trunk(Hotel), Shibuya – one of Tokyo's coolest boutique hotels – and is spread over two floors, with grey mortar walls, dark terrazzo floors, shoji screens and wood-panelled ceilings that nod to the traditional architecture.
On the first floor is a bedroom, bathroom, lounge and tatami tea room, while below there's a high-tech kitchen, dining room and landscaped mini-garden. There are even dedicated chefs, while an English-speaking butler is on call 24/7 to do everything from facilitating local tours and reservations at Michelin- starred restaurants, to whipping up cocktails or late-night noodles. This discreet urban retreat feels a world away from Shinjuku's famous neon nightlife – but if that's what you're craving, simply pull back the soundproof doors on the ground floor to reveal Trunk(House)'s very own pocket nightclub, complete with illuminated floor, glitter-ball cocktails and karaoke machine. It's history meets hedonism at Trunk(House) – a brilliant microcosm of Tokyo itself.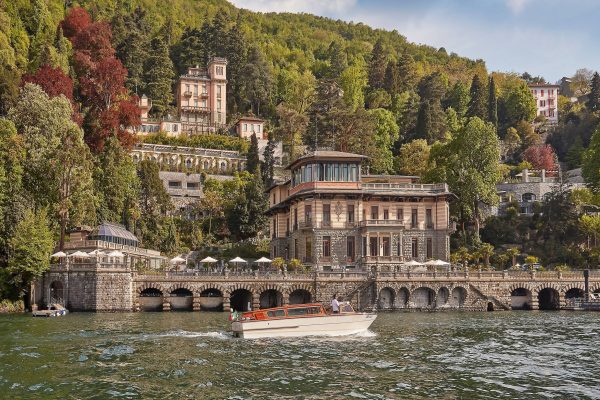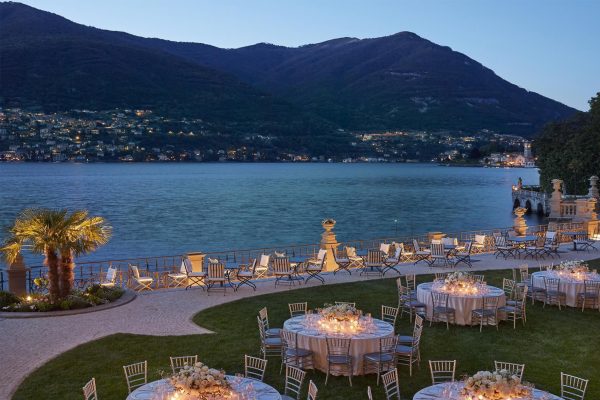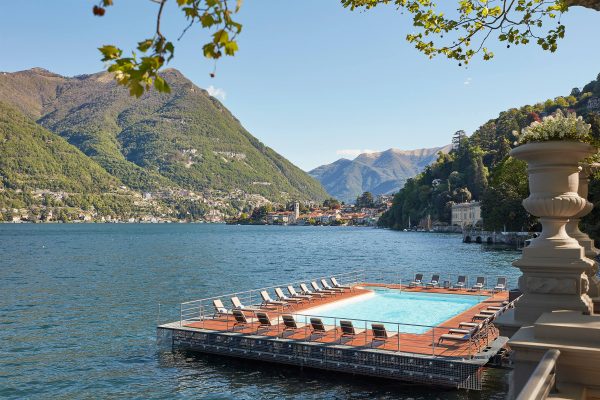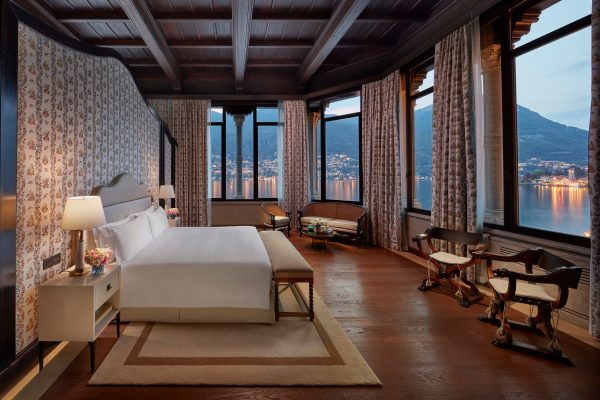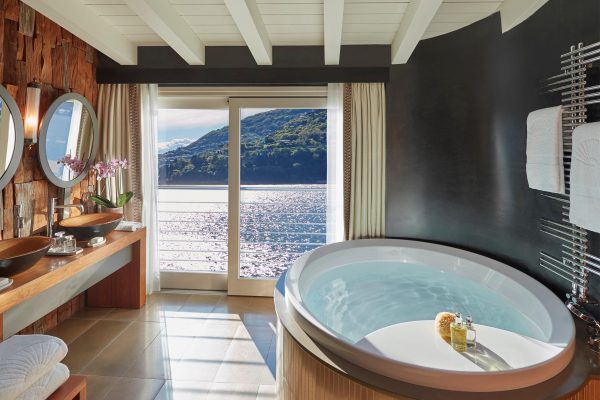 Lake Como has always been the most luxe holiday destination and attracted celebrities for decades. A stay here is all about a bounty of culture with an unbelievably picturesque setting where it's the sort of place you go when you want to be both lazy and luxurious at the same time. The Mandarin Oriental group's first European country property delivers this spirit perfectly – it's a renovation of one of the most historic buildings, Villa Roccabruna, a 19th-century opera singer's home with immaculately tended lush gardens and an outdoor pool and sundeck that seem to float on the surface of the water. But at the same time, it puts a twist on the old-school formula by fusing an unequivocal dose of modernity with the estate's neoclassicism with a classy mod-Med restaurant under the tutelary eye of southern Italian chef Vincenzo Guarino and the whole property's decoration.
Overseen by Milan-based American designer Eric Egan, the baroque decoration favoured by the previous owners has been toned down – today, the interior and rooms are refreshed with subtle Oriental charm (which is a nod to Mandarin's heritage) while preserving as much as possible of the operatic neoclassical background (think those Chinese rooms that were all the rage in the 18th century, but reinvented for today). The historic Villa Roccabruna main building – with the reception, bar, lounge and lovely little basement spa – is the structure's opulent core; rooms are spread across this and eight other villas on the long, shore- hugging estate. Perhaps the most extraordinary thing about this hotel has to be the rooms that provide picture-postcard views of Lake Como, framed by tumbling bougainvillea.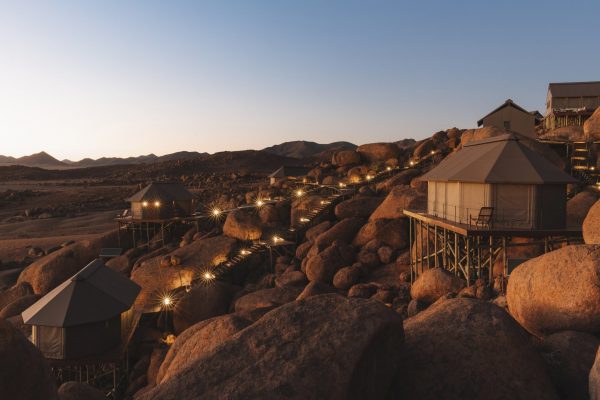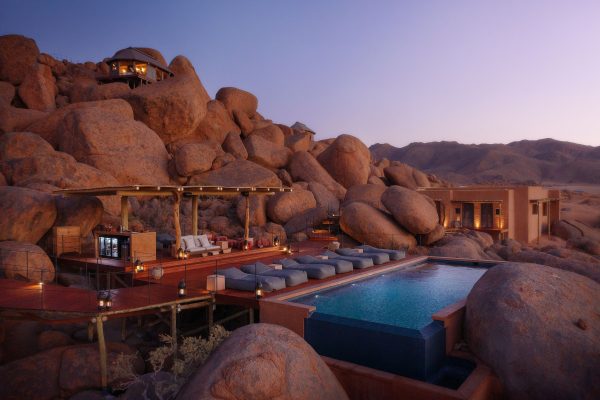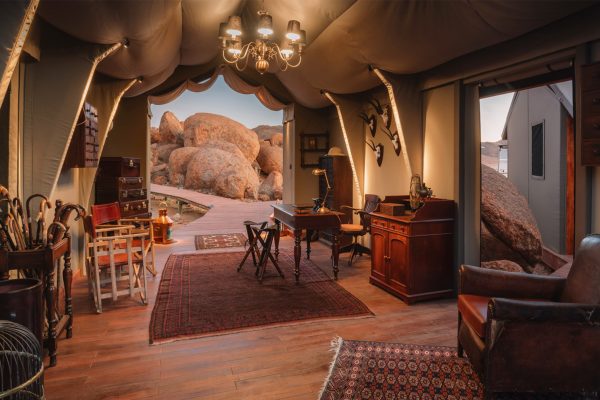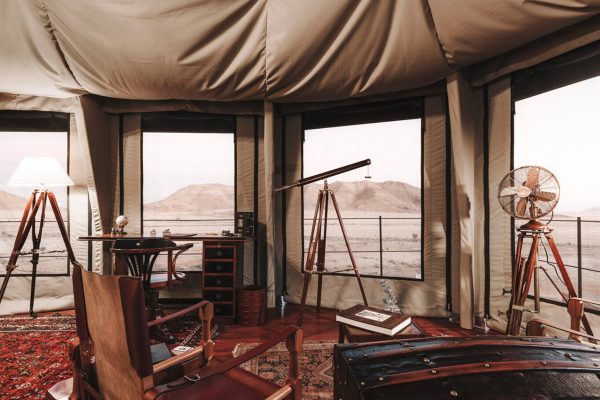 At 55 million years old, not only is the Namib the planet's most oldest desert, but its enormity, dryness and extreme temperatures land it among the most forbidding places yet inviting on earth. Even its name, derived from the Nàmá language, means 'an area where there is nothing'. Ominous, sure, but fret not this place is far from lifeless come 2020 now that Sonop, an impressively thoughtful luxury tented camp from inventive brand Zannier, has finally open its doors. Sonop, meaning sunrise in Afrikaans consists of a main lodge and 10 British colonial styled guest tents – all entirely solar-powered – that are set amid a 100ft-high pile of a boulder-strewn hill, and connected by curving boardwalks and stairs. The lodges are designed for a human being away from home and the worldly property contrasts well with the simplicity of the vast surroundings for you to unwind and appreciate the opulent view of the desert.
Although the landscape of alien sand flats and rocky hills has the potential to overwhelm – not to mention the luminous cosmos arching overhead after dark – designer Geraldine Dohogne grounds the interiors with a forceful sense of civilisation: four-poster beds, clawfoot tubs, antique steamer trunks, the occasional pith helmet. There's plenty to do – horseback safaris, game drives, electric biking with nature guides, or a hot-air-balloon breakfast safari – but that's not really the point. The lodge is more about escaping into profound simplicity; an immensely sanctuary of silence and calm.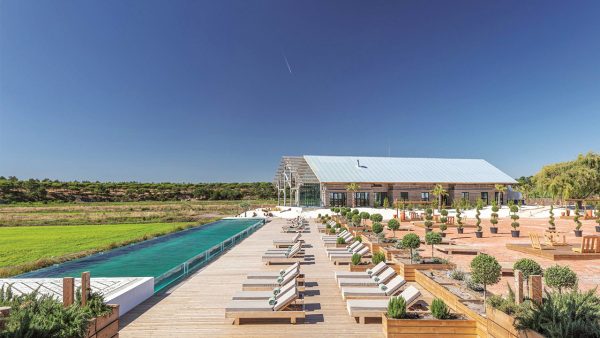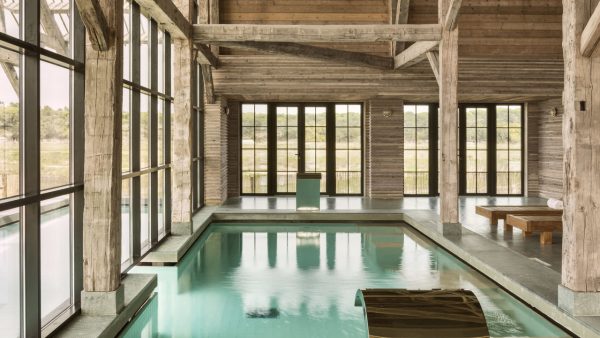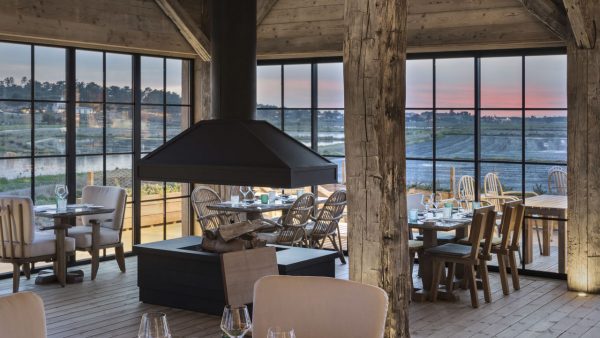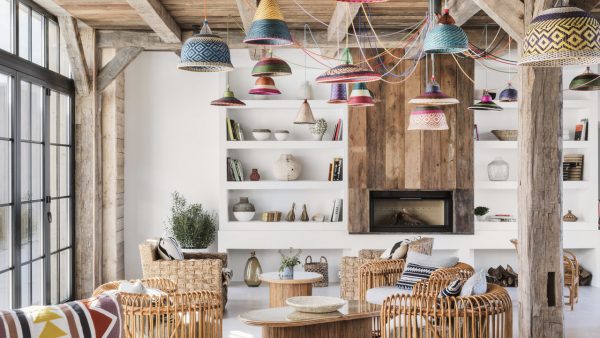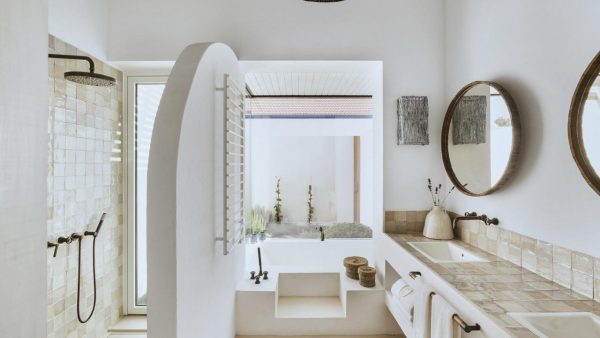 Call it a sleepy town, but Comporta has long been where the fashionable European crowd goes off the grid, drawing weekenders from Lisbon, Paris and beyond to its sweep of rolling sand dunes, twisted cork tress, vibrant rice fields and rustic beachfront fish restaurants. Due to the strict preservation laws and stewardship, it used to feel impenetrable to anyone without an invite and until now there's only ever been one hotel with any clout – Sublime Comporta. But now there's a second. Designed by the Portuguese owner-achitect, who has spent his holiday here for more than 40 years, this property ticks all the right boxes for a relaxing retreat in upstate style and brilliantly in keeping with Comporta's breezy, barefoot spirit.
The luxury is low-key here; there's no grand entrance and everything is purpose-fully neutral with beach-shack interior and the winding paths are set on a manicured landscape dotted with cacti. Rooms are refreshingly simple: white walls, sisal rugs on smooth concrete floors, wicker armchairs. Outside, a slimline 130ft pool is perfect for lengths and bicycles can be pedalled, via waterways, all the way to the beach, or you can spend your afternoons by the long, glass-sided pool. The focus is very much on appreciating nature. And it's hard not to in this setting, surrounded by the vegetable garden and paddy fields. They also have their own-brand vegan Oryza Lab products that have a base note of rice, with pine, sandalwood and citrus to reflect the landscape.