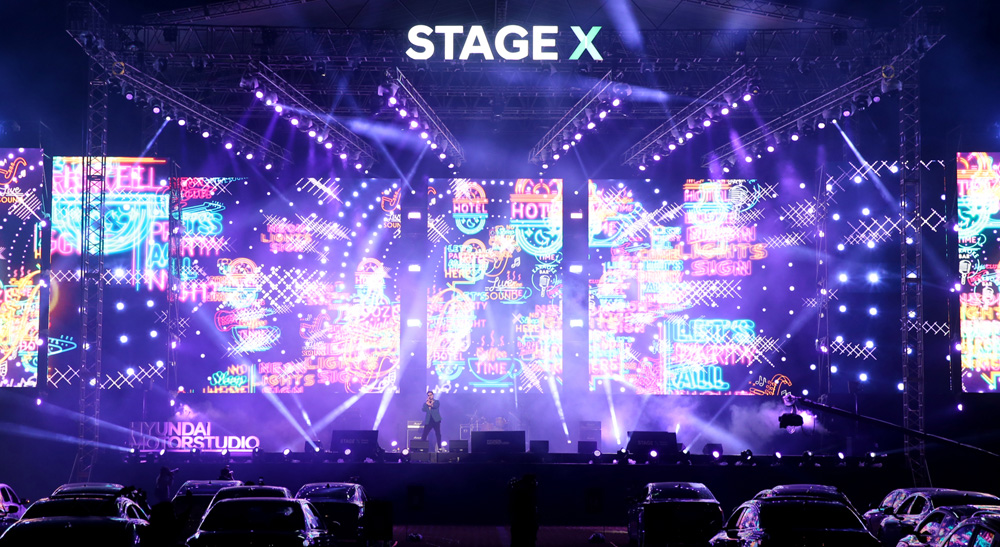 The time has called for different approaches in the way we enjoy live musical performances and while physical events are slowly making a comeback, drive-in concerts are becoming increasingly prevalent. Here, we look at five of the most remarkable drive-in music experiences from Asia.
Tuk Tuk Festival, Thailand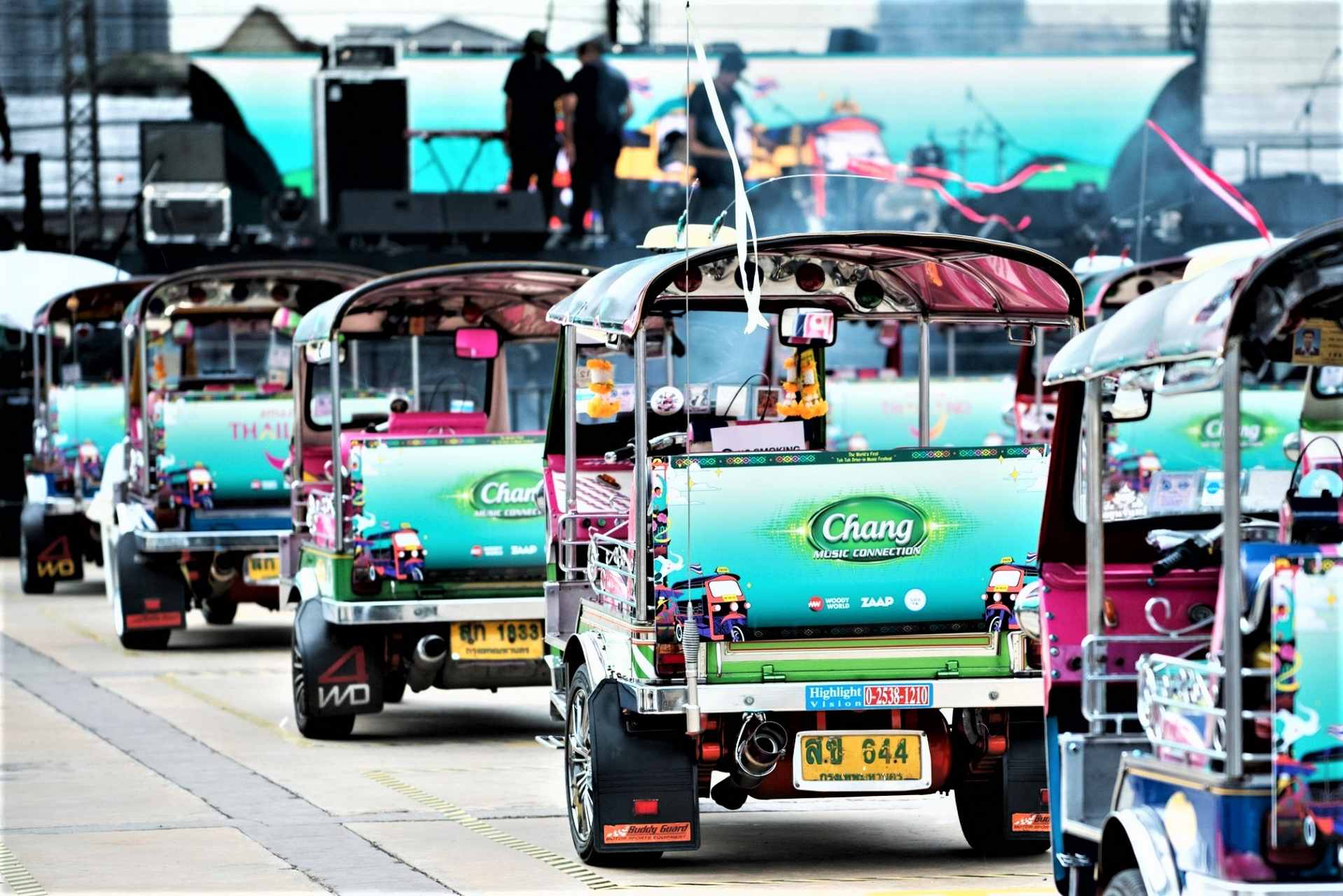 Unlike other drive-in concerts which we will find cars congesting the concert ground, the Tuk Tuk Festival had Thailand's most iconic auto-rickshaw filling up the rows at the show square in Asiatique the Riverfront. Hosted by Chang Music Connect, in cooperation with Woody World, ZAAP and Tourism Authority of Thailand (TAT), the most anticipated event of the year took safety precautions attentively.
This included social distancing using tuks tuks, having food and drinks served by butlers, multi-stations for hand-sanitising, adequate health-screening checkpoints, and a private 16-square-metre spot for each tuk tuk to park. Additionally, everyone was not allowed to leave their designated area and could only make orders via runners. Headlining the evening were amongst local luminary singers as well as uprising groups and solo artists such as Potato, Palmy, Joey Boy, Stamp Apiwat, Three Man Down, and Taitosmith.
Stage X Drive-in Concert, South Korea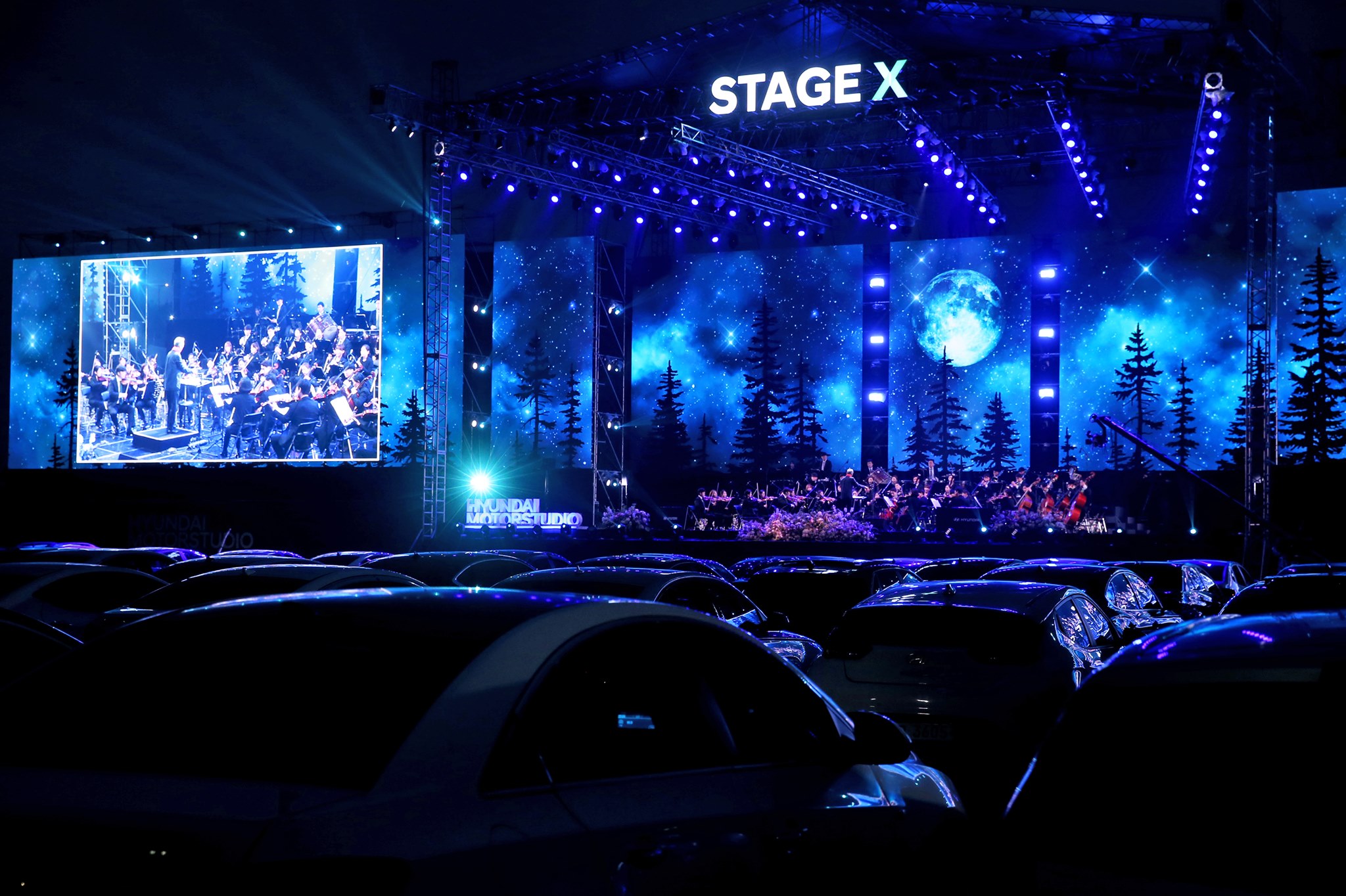 After making headlines as one of the best experimental concerts in South Korea last year, Stage X by Hyundai Motor returned for its second instalment in the middle of the pandemic with extensive safety measures in accordance with the government guidelines. The high-octane event ran for three days with a daily average of 300 cars drove in, making it in total of more than 1,000 people who turned up to roister the annual festivities.
This year's performers line-up included big names and independent artists within the K-pop music industry such as Tae Woo Kim, Ailee, Se So Neon, Moon Band, and Sultan of the Disco, as well as special performances by the Korean cast of the Broadway musical 42nd Street and the Nanse Gum-led New Rold Philharmonic Orchestra. "Given the challenging times we live in and the limitations we will face going forward, it was important for us to find ways to celebrate culture and shared experiences safely," said Cornelia Schneider, vice president and head of global experiential marketing at Hyundai Motor.
Drive-in Fes, Japan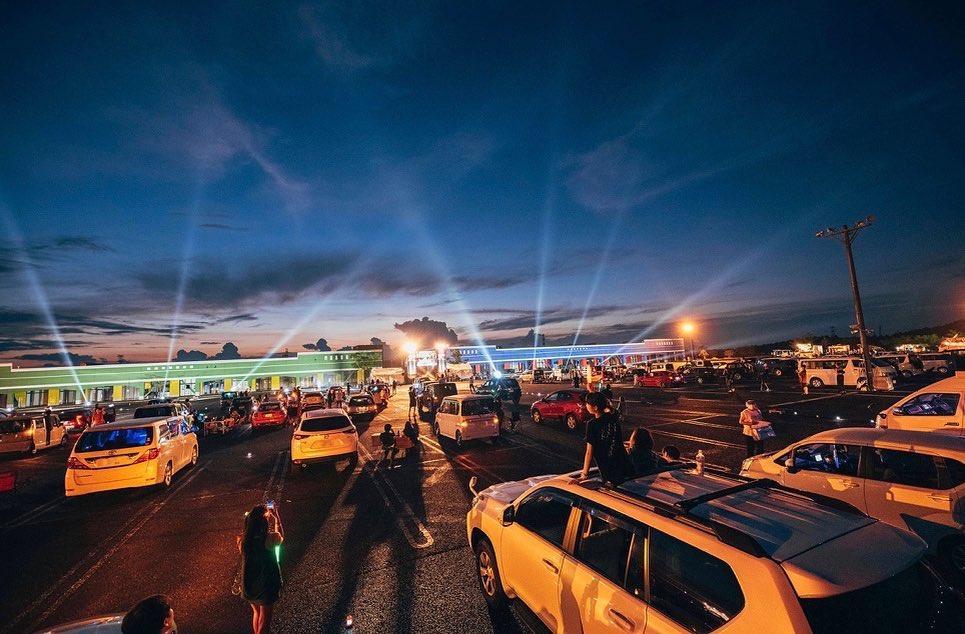 When the DJs called out to concertgoers at a recent event on the outskirt of the town of Nagara in Chiba Prefecture, the response was more visible than audible – along with some honking car, flicking hazard lights and blinkers, as well as penlight flashing from behind car windows. Party organiser Afro. & Co. Inc. who is known for coordinating avant-garde gatherings and big-scale events put up with what is considered as the biggest drive-in concerts yet held in Japan, Drive-in Fes.
The free space at Longwood Station that was normally used as a location to shoot films and event venue was transformed into a scene of a nightclub, fixed with lights and special stage effects. The crowd was not only limited to stay in their cars, they were also permitted to stand outside, walking around the event space or dance with their friends to the party anthems while abiding to the SOPs. Apart from that, food and drinks could be ordered via Line application and runner in roller skates would deliver the meals to the specified location. And that's just not it – there was also a drive-in haunted house that was touted to offer a more terrifying experience compared to a traditional house of horror.
Kahitna Drive-in Concert, Indonesia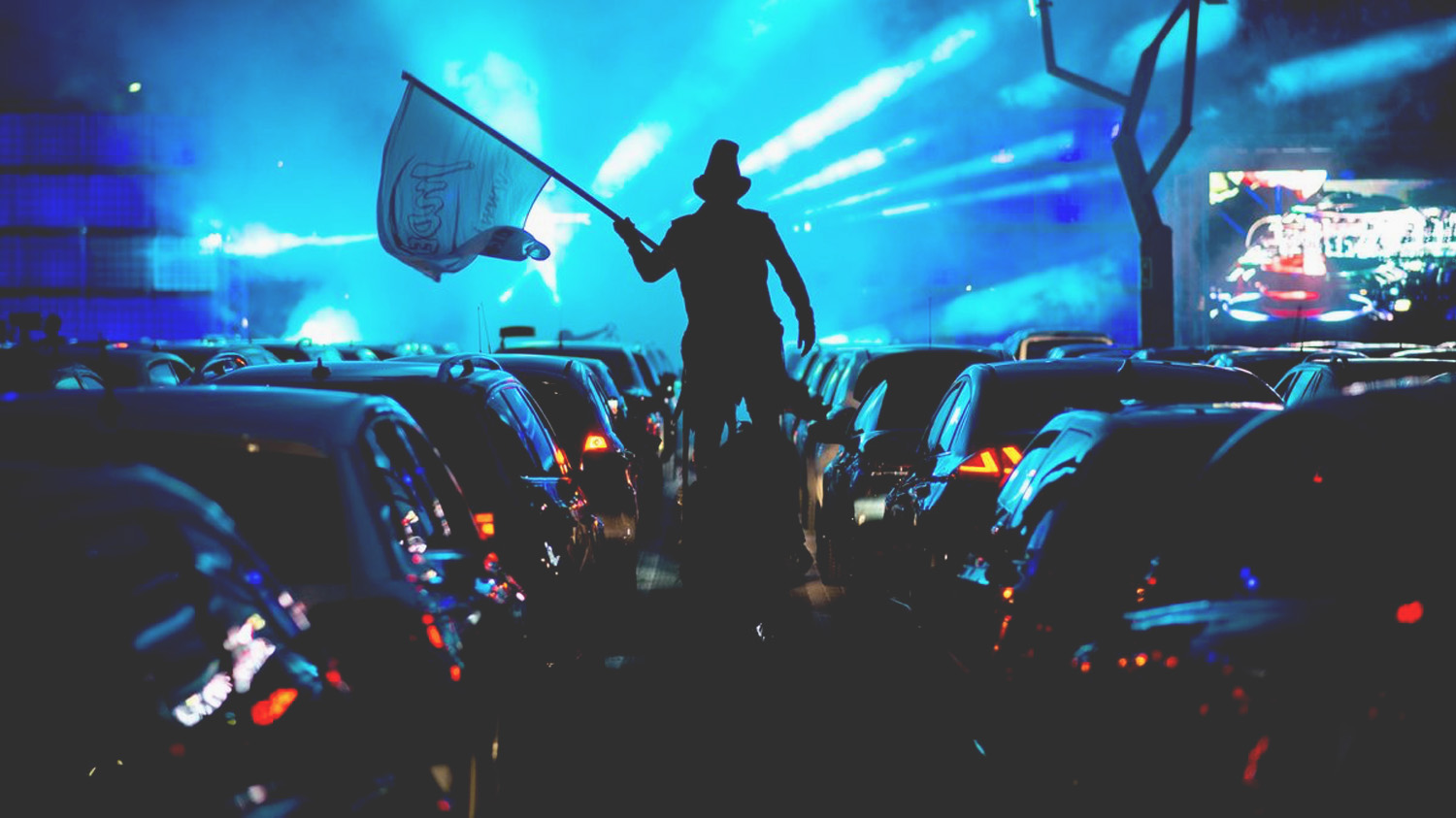 As night fell in the city of Jakarta, pop ensemble Kahitna took grand stage at a drive-in concert for nearly two hours long, putting on an energetic and toe-tapping performance for eager listeners in rows of hundreds of parked cars. The eight performers from Bandung belted out yearning, sentimental tunes from their albums including Cerita Cinta, Cantik and Andai Ku Tahu – capitalising on patrons' nostalgia for the group's 1990s heyday.
With as much as the crowd of almost 900 people relished in the good tunes, safety measures remained top priority throughout the entire evening. Each car was sprayed with disinfectant upon arrival and provided with a carbon dioxide detector to alert occupants to open their windows whenever levels of the hazardous gas reaches dangerous borderline.
BNS Drive-in Concerts, Sri Lanka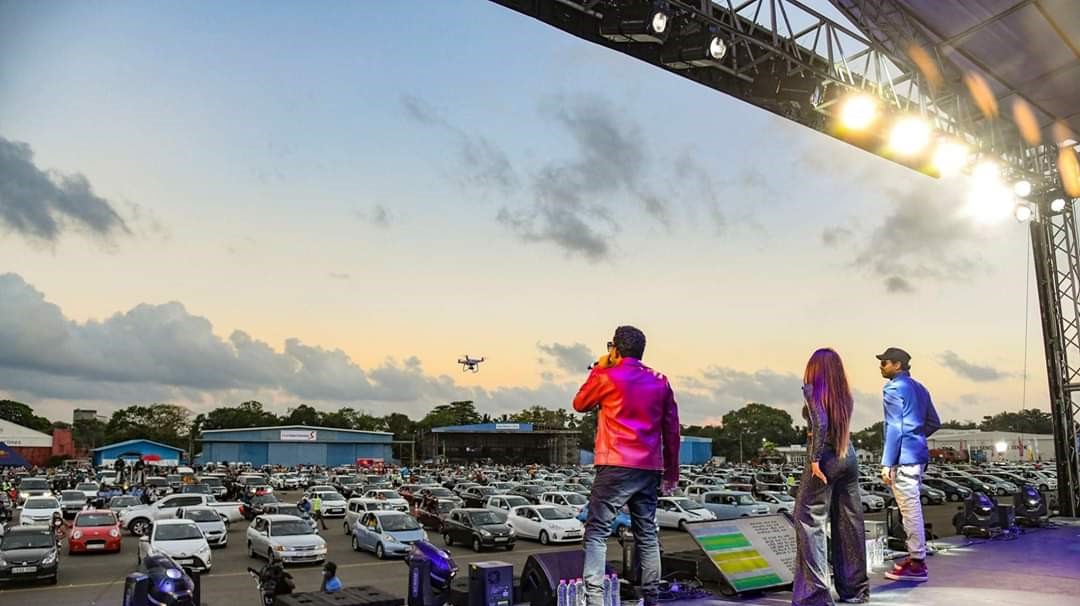 Treating music-devotees and concertgoers their first live music experiences since the lockdown, the BNS Drive-in Concert marked as the inaugural drive-in concerts in Sri Lanka and the first in South Asia since the COVID-19 outbreak. The grand-scale event was put together by the Sri Lankan most-watched entertainment TV network, TV Derana in collaboration with the country's singing sensations, Bathiya and Santhush or BNS and Universal Sound Productions as part of the initiative affiliated "Restart Sri Lanka" with the aim to revive the local entertainment industry as well as the economy that have been affected due to coronavirus.
Staging in a massive aircraft hangar compound in Colombo International Airport, BNS Drive-in concert was attended by over 6,000 people to watch performing acts from homegrown talents such as Umaria, Wasthi, Yohani De Silva, Infinity, and of course, BNS. In creating an immersive musical experience while making sure that everyone stayed in their cars, the live audio was broadcasted on a special FM high-definition radio station, as well as loudspeakers at the venue.
 This story first appeared in the October 2020 issue of Men's Folio Malaysia.