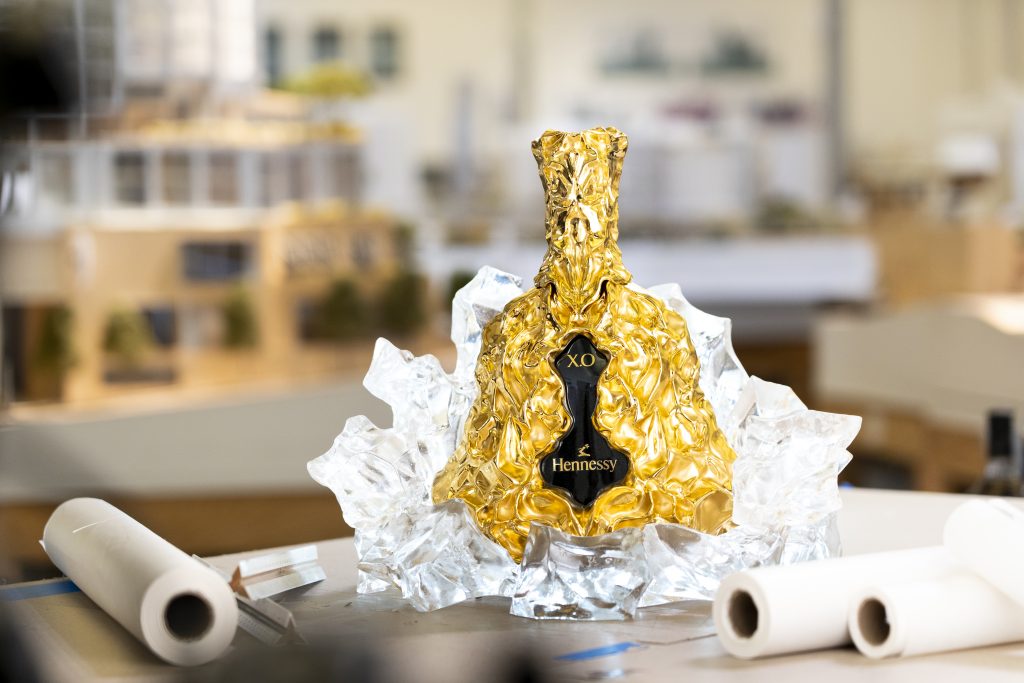 150 years is a long journey. In celebration of the momentous achievement, Moët Hennessy collaborates with world-renowned architect Frank Gehry for a limited edition Hennessy X.O bottle. The 91-year-old genius is known for his boundless designs of The Guggenheim Museum, Walt Disney Concert Hall and The Foundation Louis Vuitton.
Taking inspiration from rich Hennessy X.O blend and Charente River, where the Hennessy Maison is located, the Hennessy X.O bottle is clad in a crinkled sleeve of 24-carat gold-dipped bronze and wrapped by a fractured glass glorifier, reflecting the glistening shine of the moving water. Limited to only 150, the limited edition bottle bears the signature of Frank Gehry.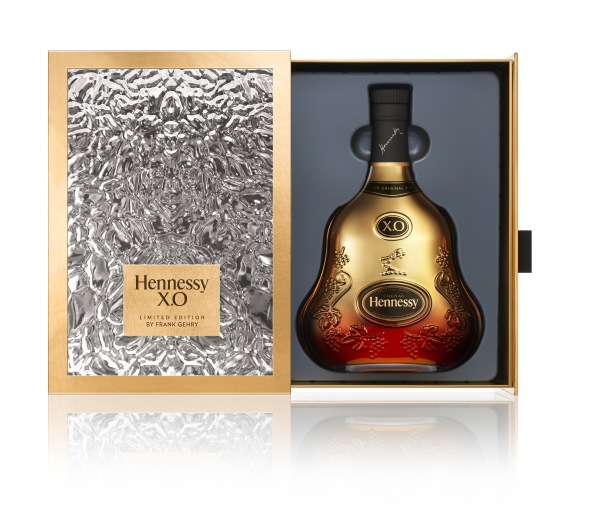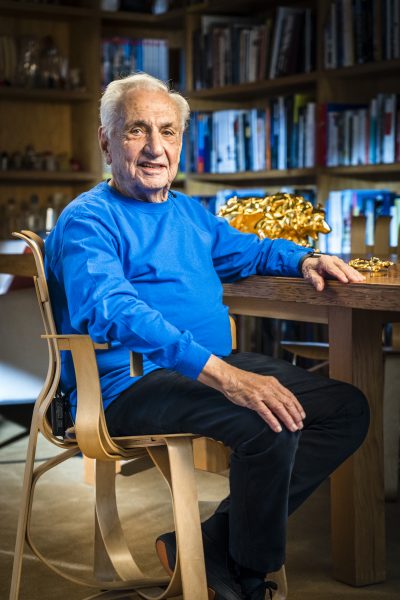 To commemorate this special occasion with Malaysians, Hennessy Malaysia is hosting a showcase tour, offering cognac connoisseurs a chance to witness the masterpiece of Gehry. Happening now until October 21st, the tour will take place at Pavilion Kuala Lumpur, Penang and Johor before returning to Kuala Lumpur for an auction of five of its limited bottles at St. Regis hotel.
Along with the commemorative bottle, a wider release of limited-edition Hennessy X.O bottles created by Frank Gehry will launch in markets worldwide for the price of RM938, in addition to "Luxury Decoded", an initiative that happens throughout October 2020.
Click through the gallery below to see what happened at the Hennessy X.O's 150th-anniversary event including a live stream of Cai Guo-Qiang's collaboration with Moët Hennessy.