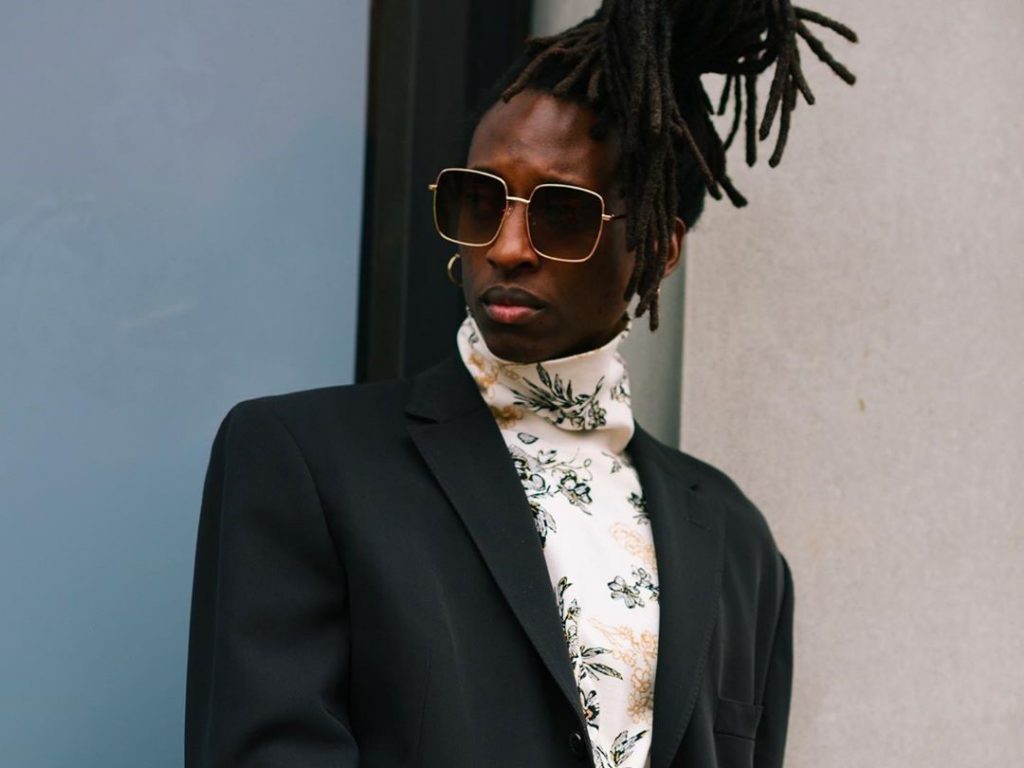 Sunglasses are made to protect your eyes from the harsh sunlight and serve as a great complement to elevate your outfit, giving you an instant style boost – but of course, you need to do it correctly. This autumn, the sunglasses trend takes a big U-turn, transitioning from super small that feels gimmicky to colourful and exaggerated that it grabs attention everywhere we go.
Gucci Eyewear Rectangular-frame sunglasses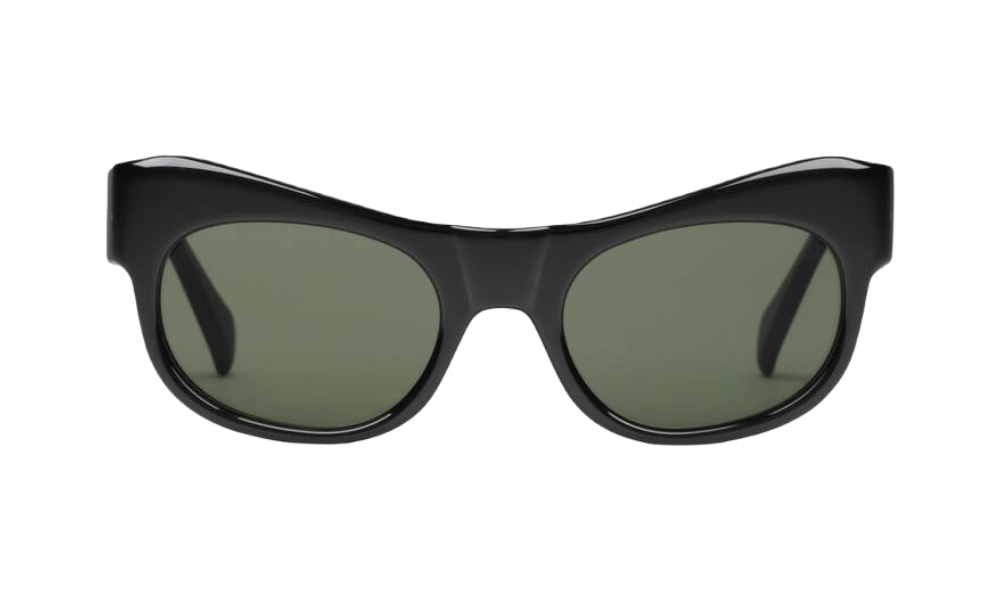 Tiny rectangular sunglasses are given Gucci's signature offbeat treatment this Autumn, creating a pair of sunglasses with bold lines juxtaposing with clean design. Pronounced top with thick temples, the black acetate eyewear is matched with green lenses and House logo along the sides.
Prada Rectangular Sunglasses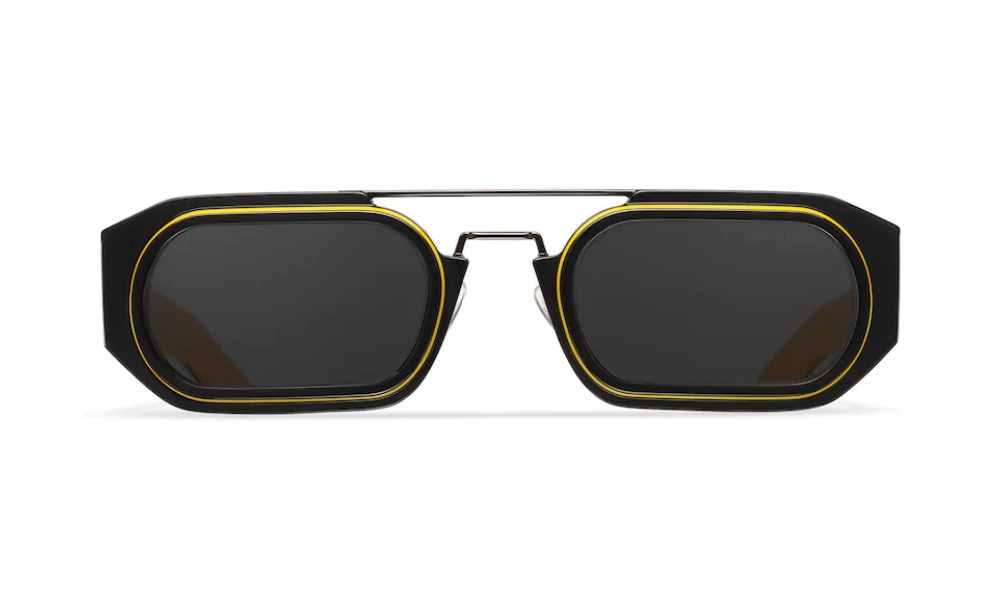 Rectangular sunglasses but make it contemporary. This Prada number is injected with a dose of edginess by contrasting with colours and playing with silhouette. The black acetate frame is highlighted with a pop of yellow while being setting off with slate grey lenses and double metal bridge. Wear this for the sporty-formal mix that you love.
Gentle Monster x Diplo THECUB 032 sunglasses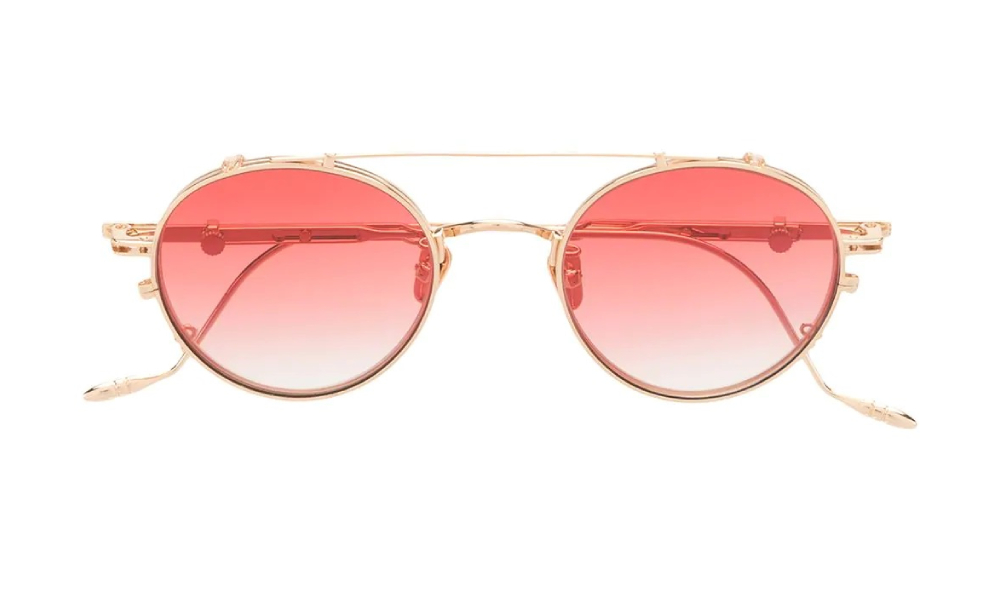 Round frame gets an update this season with exquisite details and coloured lenses. Made especially for the modern men wearing spectacles, this round sunnies can easily switch from glasses to sunglasses with a clip-on attachment. Gold tinted titanium frame with grooved detailing informs a luxury feel with red gradient clip-on to add a touch of modernity.
DiorDisappear1 Oval-Shaped Sunglasses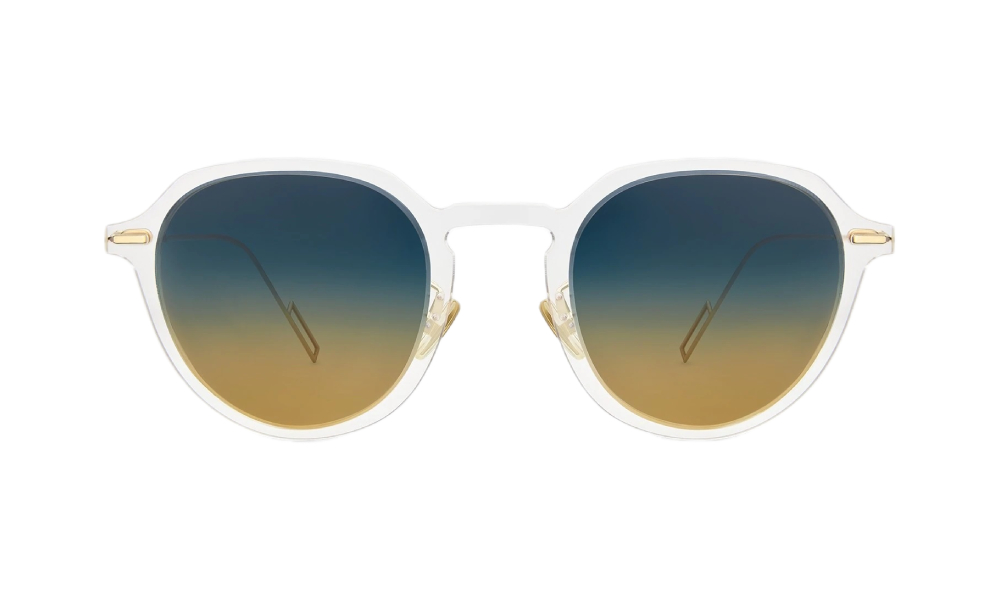 Designer's labels are churning out eyewear with tinted lenses to add a wow factor to otherwise ordinary sunglasses. Go the extra mile with this Dior Men's Blue-to Camel Oval Shaped sunnies. What's more, it is so lightweight thanks to its one-piece structure combining the ultra-thin nylon frame and lenses.
Bottega Veneta Oval Sunglasses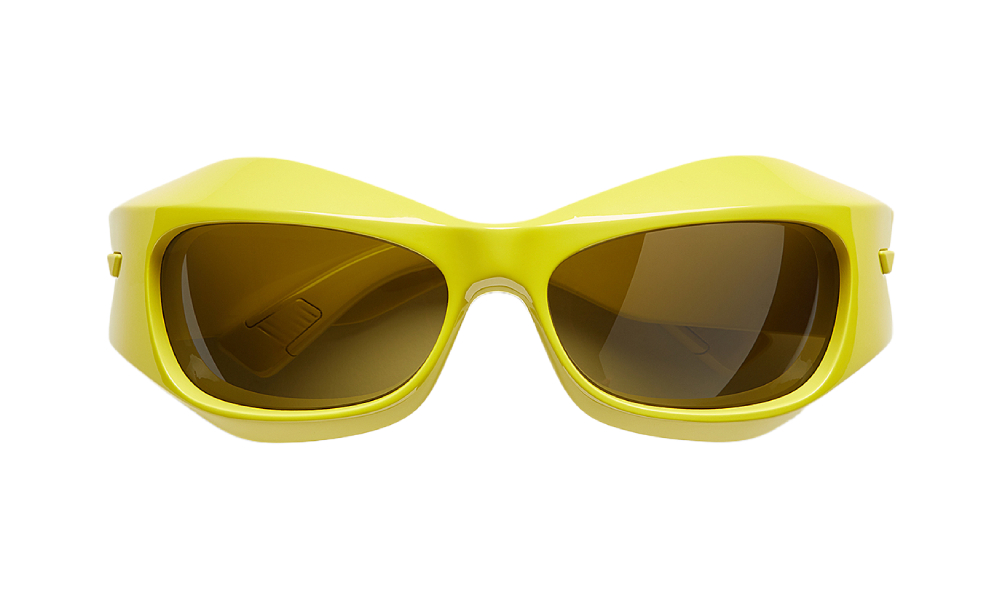 Accessories are the forte of Bottega Veneta. Just look at how fascinating is the design of the oval sunglasses. Brimming with edginess, the angular acetate shades make sure you have all the attention with this avant-garde design accentuated by kiwi colour.
Rick Owens Performa Shielding Sunglasses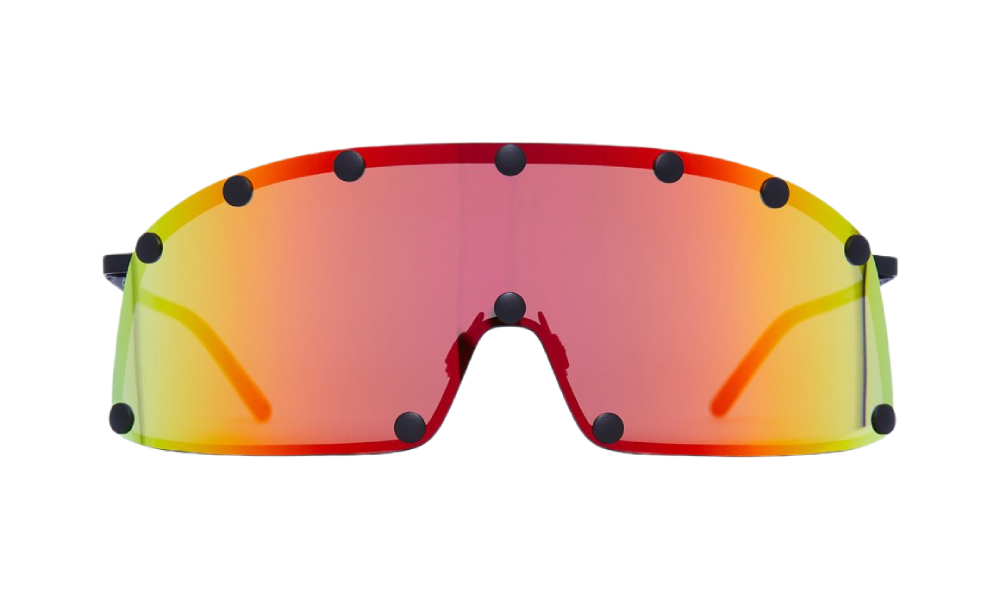 Shield eyewear remains trending with bolder colours and designs. Rick Owens is one prime example. Embrace full-on sporty look with the brand's brazen black surgical stainless steel frame with rainbow mirror lens and black stud detailing.
Saint Laurent Eyewear SL 401 sunglasses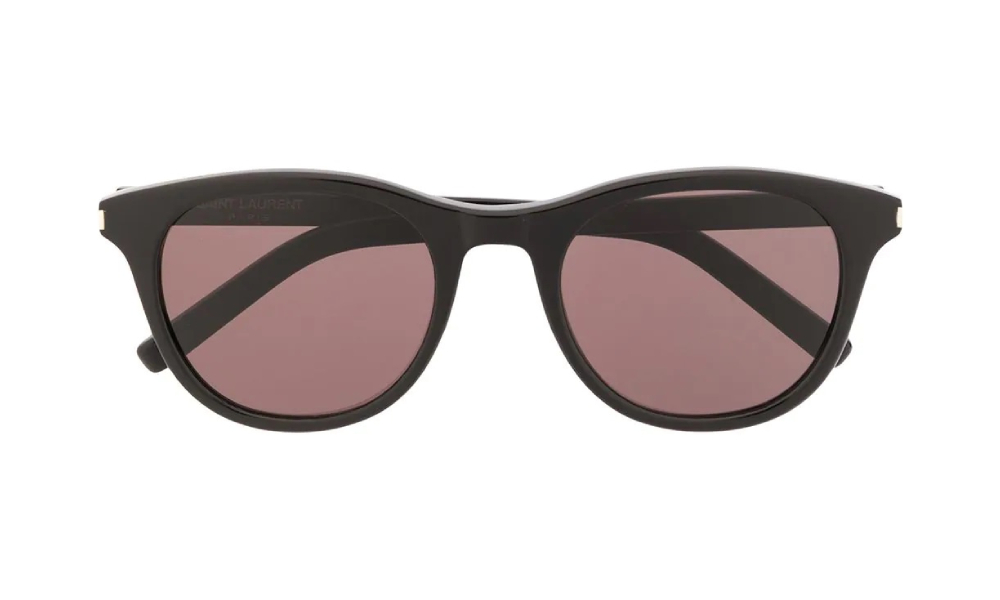 Go big or go home, you say? Saint Laurent thinks the other way around. Keeping it classic, the French label approaches retro style with minimalism by designing this rounded square acetate sunglasses decorated with coloured nylon lenses and engraved "Saint Laurent" wording.
David Beckham DB 7031/S Sunglasses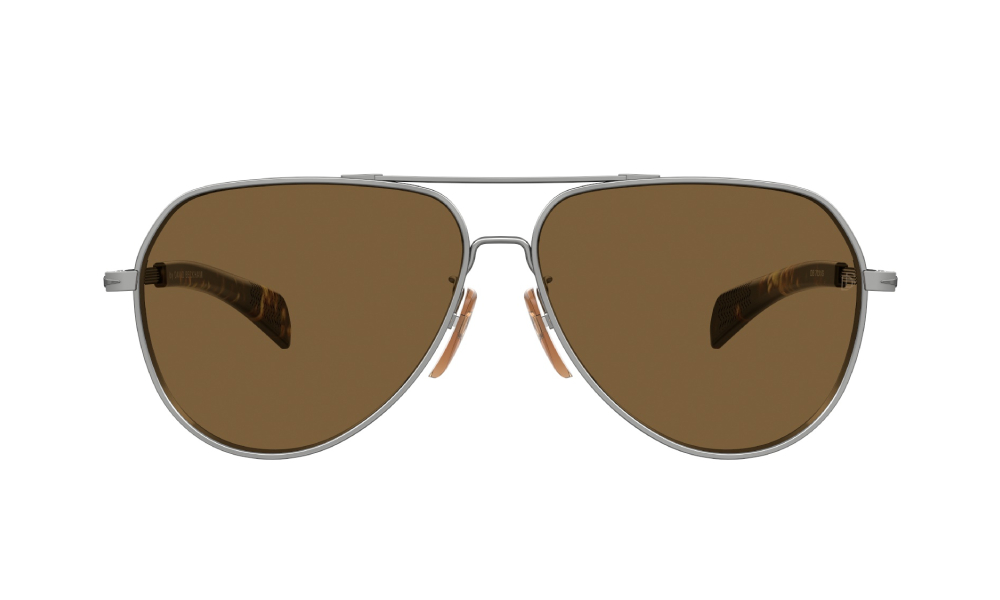 The David Beckham pilot sunglasses are what you need if you are looking for something that never goes out of style. The classic eyewear is decorated with a double bridge and brown lenses, lacing timeless style with a touch of modern elements that are appropriate for any ages. The sunnies come with small yet exquisite details such as Talisman on the temples and vintage pattern inside the arms.
Featured image courtesy of OmniStyle