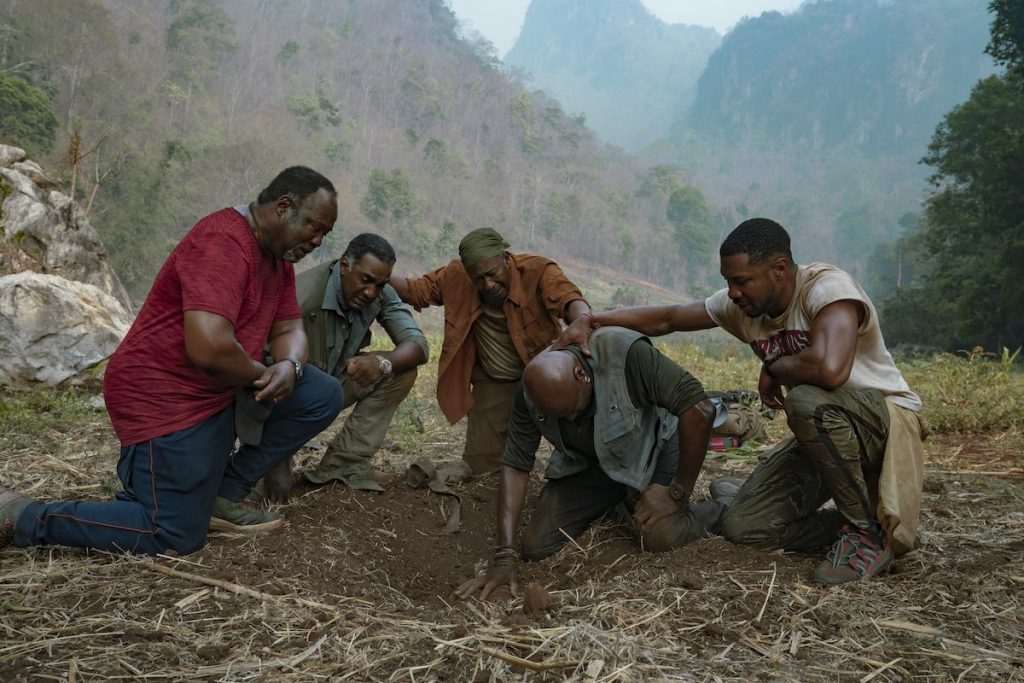 It has been a while since we make ourselves to movie theatres due to the unhackneyed situation, but fortunately, there are online streaming platforms to help keep us busy – like Netflix.
This month, Netflix has some big-name debuts on the screen like Chadwick Boseman and Delroy Lindo for Netflix's latest original film, Da 5 Bloods, as well as Kristen Stewart, Naomi Scott and Ella Balinska in the all-time favourite fearless secret agent series Charlie's Angels.
Here is our guide to everything big expected to release this month.
The Last Days of American Crime
Adapted from the graphic novel of the same title by Rick Remender and Greg Tocchini, the long thriller movie directed by Olivier Megaton is about a band robber joins a plot to commit the heist of the century before a government-broadcast signal wipes out crime forever.
Charlie's Angels
It's finally the time you can see Stewart in a fluorescent ensemble, hoping in a horse and chasing some chauvinist dinosaurs.
Jumanji: The Next Level
You know what happens when you have Jack Black, Dwayne Johnson, Kevin Hart and Awkwafina in the same movie – enough laughs and tantalizing action scenes.
Da 5 Bloods
Something to ponder on, how would you feel when you fight for your country only be treated as the second-class citizen?
Lost Bullet
More or less, this is something like the Fast and Furious saga, just that it has no ridiculous scenes like racing on a frozen lake or jumping out cars from a skyscraper.
8
After inheriting his estranged father's countryside home, a man hires a mysterious farmhand with a demonic secret that draws his family closer to death.
One Way to Tomorrow
Started with a turbulent bond but after spending days and nights together on board, Ali and Leyla take their relationship to another path.
Feel the Beat
Unlike her role in the Disney's musical-fantasy adventure-comedy film Descendants, Carson plays a self-centred hoofer who reluctantly trains a misfit group of young dancers for a competition in her hometown after she blows her chance in a Broadway audition.
Nobody Knows I'm here (Nadie Sabe Que Estoy Aquí)
You always need someone like Marta in your life who keeps living you up whenever you feel like waving the white flag.
Adú
Three stories transpire in Melilla, on the border between Spain and Morocco, as immigrants risk their lives to cross the Strait of Gibraltar.