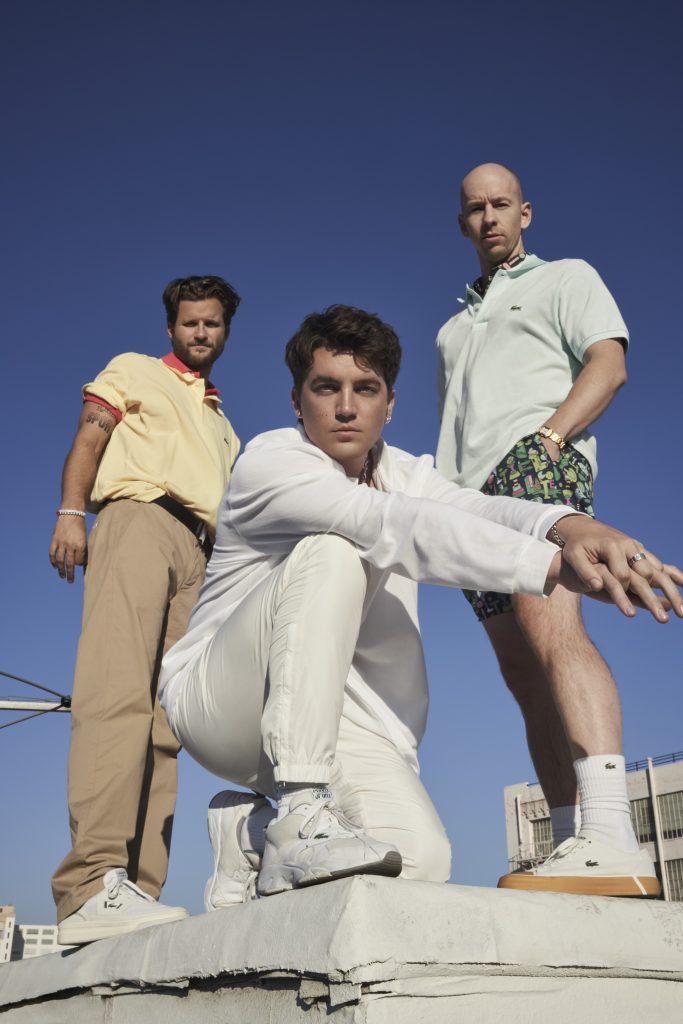 Lany fronts Lacoste's "LacosteInside" campaign, bringing a twist of "Pop" influence into their sporty DNA.
Embodying friendship and tenacity of the American indie band, a slew of easy-to-wear pieces are lent with creative and free-spirited vibes, highlighting Men's Gripshot Canvas Sneakers, Men's Storm 96 Textile and Leather Sneakers, and Men's Lacoste L!VE Single Pleat Chinos, including the iconic L.12.12 polo shirt created by René Lacoste.
On the partnership, Lany's lead singer Paul Klein shares, "To us, LACOSTE represents both history and the future. History never really goes out of style. Anyone, anywhere in the world knows ITS famous logo. LACOSTE embodies this movement by always staying true to their core fundamentals - what makes LACOSTE, LACOSTE."
Known for its alternative-meets-synth pop sound, Lany is a group of trio originated from Los Angeles, formed by Paul Jason Klein, Charles Leslie Priest and Jake Clifford Goss. The band currently has more than 9 millions listeners on Spotify.
Discover more about Lany's favourite Lacoste pieces here.