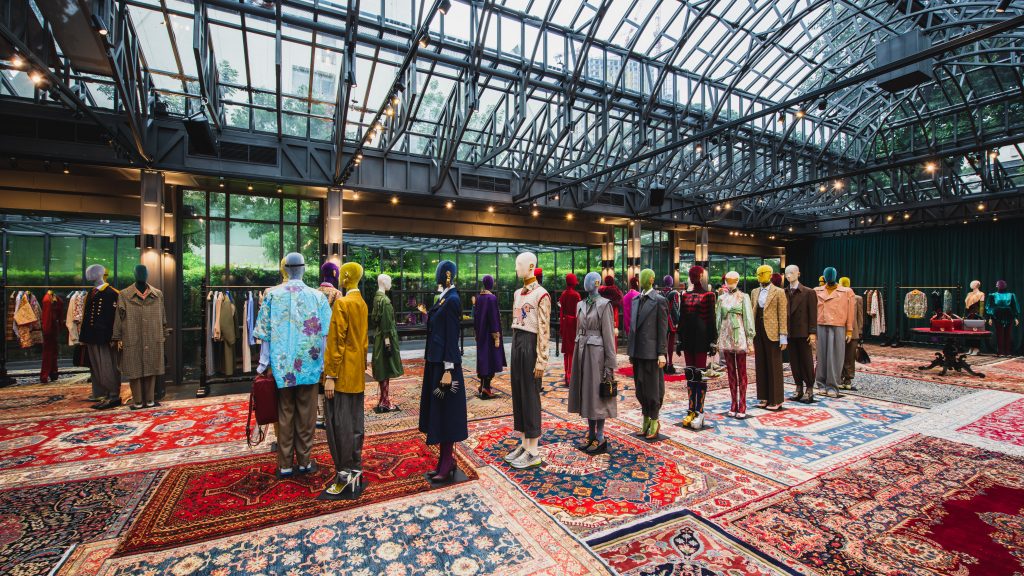 Gucci teamed up with London art magazine Frieze and commissioned award-wining filmmaker and artist, and director Wu Tsang, Turner Prize-winning Jeremy Deller, Arthur Jafa, and emerging video artist Josh Blaaberg to create a series of films taking cue from the Second Summer of Love – the summers of 1988 and 1989 when the explosion of acid house music and youth culture culminating in mass euphoric rave parties which swept through the United Kingdom. 30 years on, it continues to resonate in not only all genres of modern music, but also contemporary visual culture from street style to the fashion runway. We visited Bangkok Screen Room for the screening of two of the films during the recent Gucci Autumn/Winter 2019 press event.
What does liberation mean to you? Titled Into a Space of Love, the first film by Tsang pays tribute to the history and legacy of New York house music. She conceptualises and lenses the magnitude and deeply emotional experiences of a predominantly black and Latino queer circle as well as the real struggle of the community as a whole and people of colour movements with profound dialogues and an utmost sense of sensitivity.
It combines past, present, and the not-too-distant-future visions of New York nightlife from tastemaking DJs, performers and activists, and questions the uroborosian tension between underground culture and appropriation. It is with reverence in which Tsang films the individuals.
They are captured in their most natural environment and in their everyday costume or clothes, while expressing themselves and what they feel. Kudos to Gucci and Frieze for recognising the cultural importance of this tribe. 
And then there was filmmaker and visual artist Josh Blaaberg's Distant Planet: The Six Chapters of Simona. Part memoir, part documentary and part fiction, the film unites three former stars of Italo disco, including singer Simona Zanini, who reflect on the forgotten fantasies of the music – and in doing so, they are elevated to their rightful places in pop history where all loss is defeated and cultural hierarchies overcome.
Italo disco is often considered to be beneath US and UK pop on the basis of a set of presuppositions in relation to nationhood, language, identity and originality. In Distant Planet, Blaaberg combines fictive, archival and interview modes so to explore how reality and desire are inherently intertwined. Starting from the premise that life is as ephemeral as a short-lived Italo disco hit, it describes the genre as loss: of language, voice and dashed hopes for a brighter future – before explaining luxury is defined by the endless circle of desire to overcome loss. It portrays a significant aspect of time, when an overpowering aspiration for a beautiful life and dream follows immediately after hardship.
Second Summer of Love, a collaborative project between Gucci and Frieze in commemoration of the 30th anniversary of Eights youth culture, mixes high fashion and art, while delving into the social and political narrative. The series is accompanied by four 60-seconds prelude films directed by Adam Csoka Keller and Evelyn Bencicova.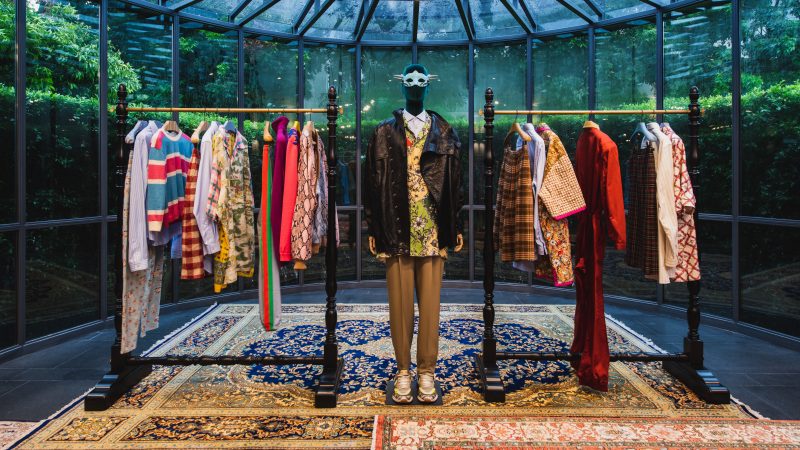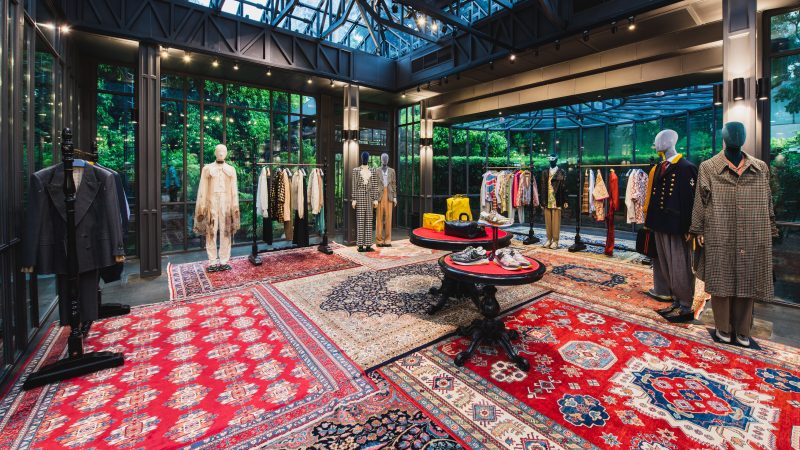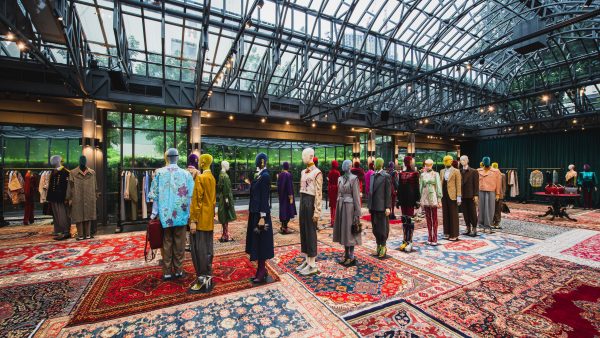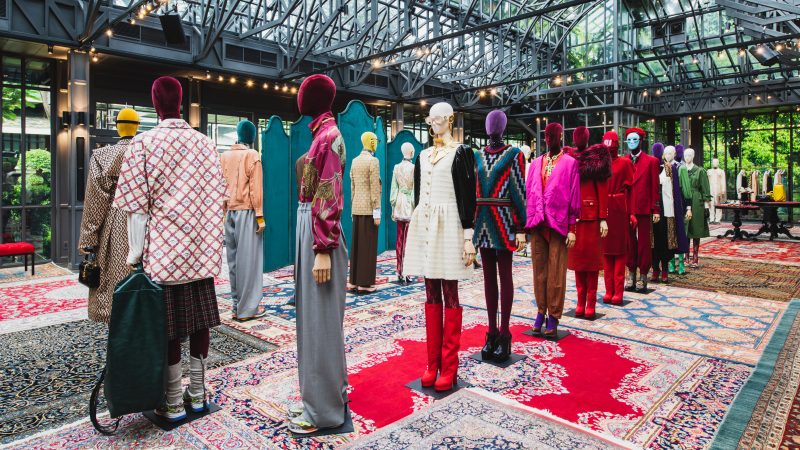 We headed to Nai Lert Park Heritage Home for the Gucci Press Open House, which exhibited all looks and pieces from the Gucci Autumn/Winter 2019 show the next day. In case you missed what happened in Milan, this was what went down. From the operating room to the Le Palace nightclub, Gucci returned to its Piuarch-designed Gucci Hub, which boasted a curving interior, this season. The walls were fitted with more than 120,000 tiny lightbulbs, and a ceiling as well as runway swathed in panels of mirror, conferring the contemporary architecture a new sense of space and dimension.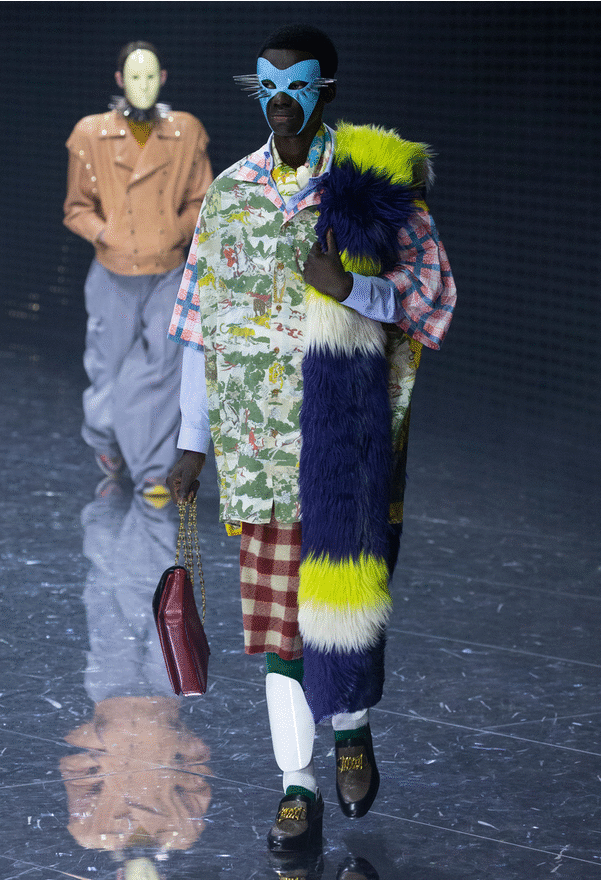 The show began with sounds of dogs barking, which was then followed by a discorded operatic soundtrack. Models walked onto the catwalk wearing masks and chokers – some punctuated with spikes – that were compelling yet a little creepy. So what message was Alessandro Michele trying to convey?
As show notes explained, "A certain metaphysical prejudice has always seen the mask as a concealment tool, something used to fake reality… The mask, in fact, lets us show ourselves as we please and play our acting role as we think is best. It's the possibility to choose how to exercise our freedom to show ourselves through a powerful that constantly selects what we want to share about us and what we want to conceal instead." In other words, the accessory serves as a tool which allows us to be who we want to be while interpreting and communicating the part of ourselves that we want to reveal.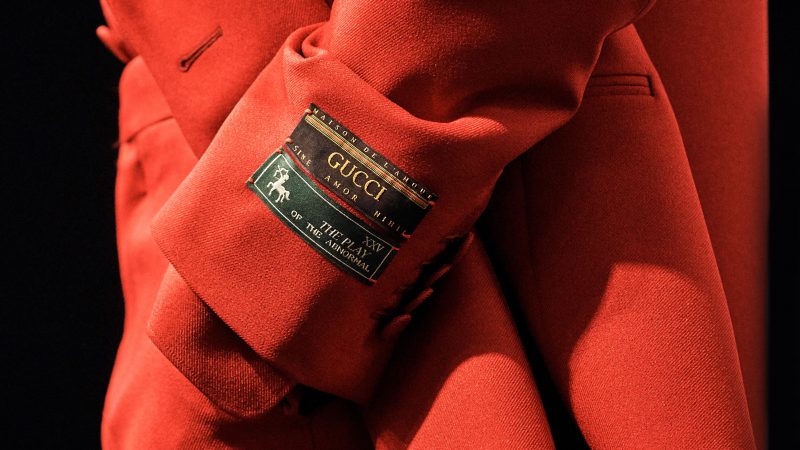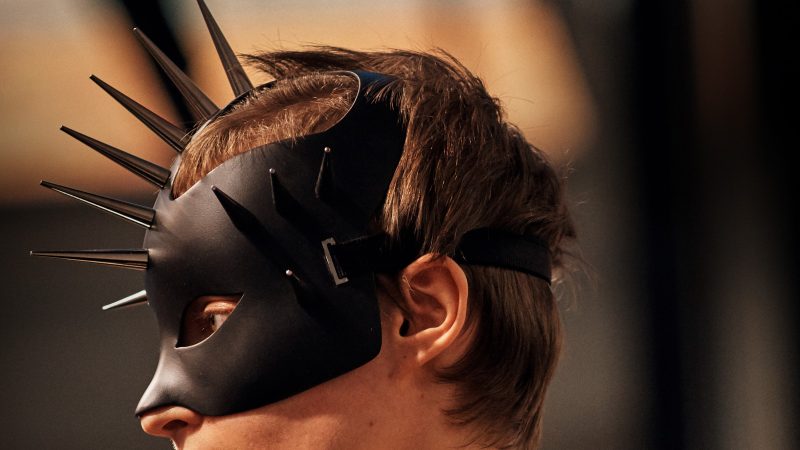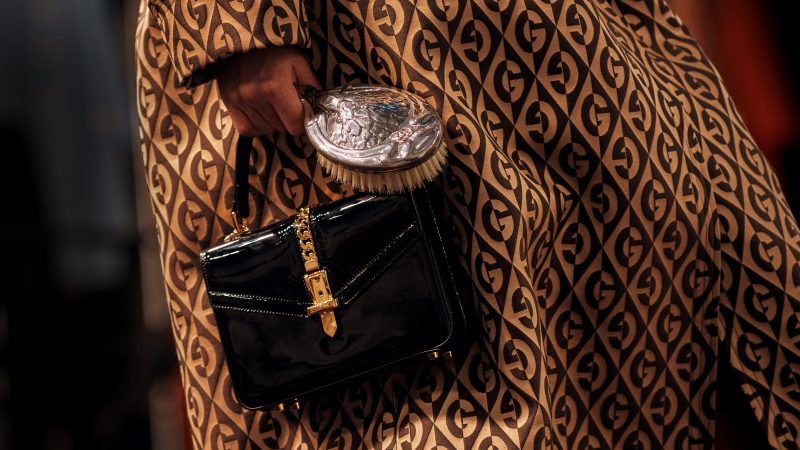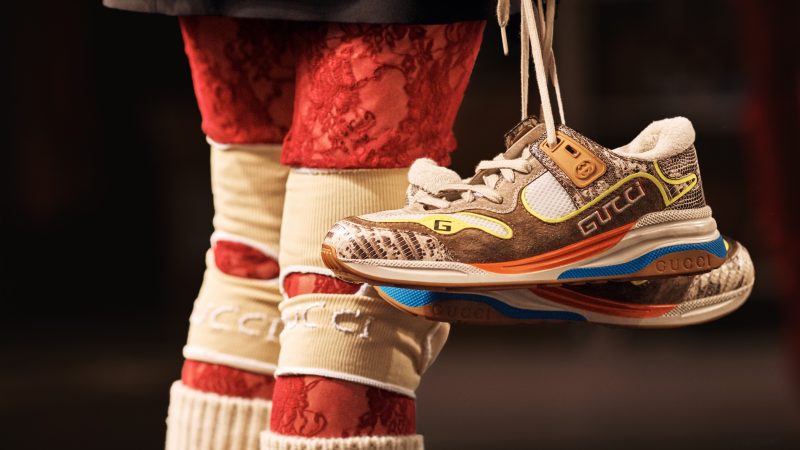 Featuring everything from the most sophisticated to provocative, Eighties tailoring maintains, and at the same time, counterbalances Michele's signature peculiarities: wide shoulders; loose-fitting pants; and clashes of colours and patterns. The women manoeuvre between wildly powerful structure and constrained cut, while the men, between dapper silhouette to one to two zoot suit references with the kind of gentle flair that is now deemed as gender neutrality. 
The general sense of foreboding typical of Michele is interrupted by small references of sportswear such as shin guards and knee pads. All in all, there are definitely plenty of choices of appealing subversion – but not too much.